Bitcoin has stopped rising by Thu Feb 21, trading around $3,908.37.
BTC/USD tech analysis
The current setup is best shown on H1, where the latest upside movement stopped near the current channel resistance. The price reached 61.80% Fibo and tried to hit 76%, or $4,020. The Stochastic diverged in the overbought territory, which signals the BTC may have switched to the bearish sentiment. The target may be located at at 38.20% Fibo ($3,812.80), 50% ($3,763.60), or 61.8% ($3715).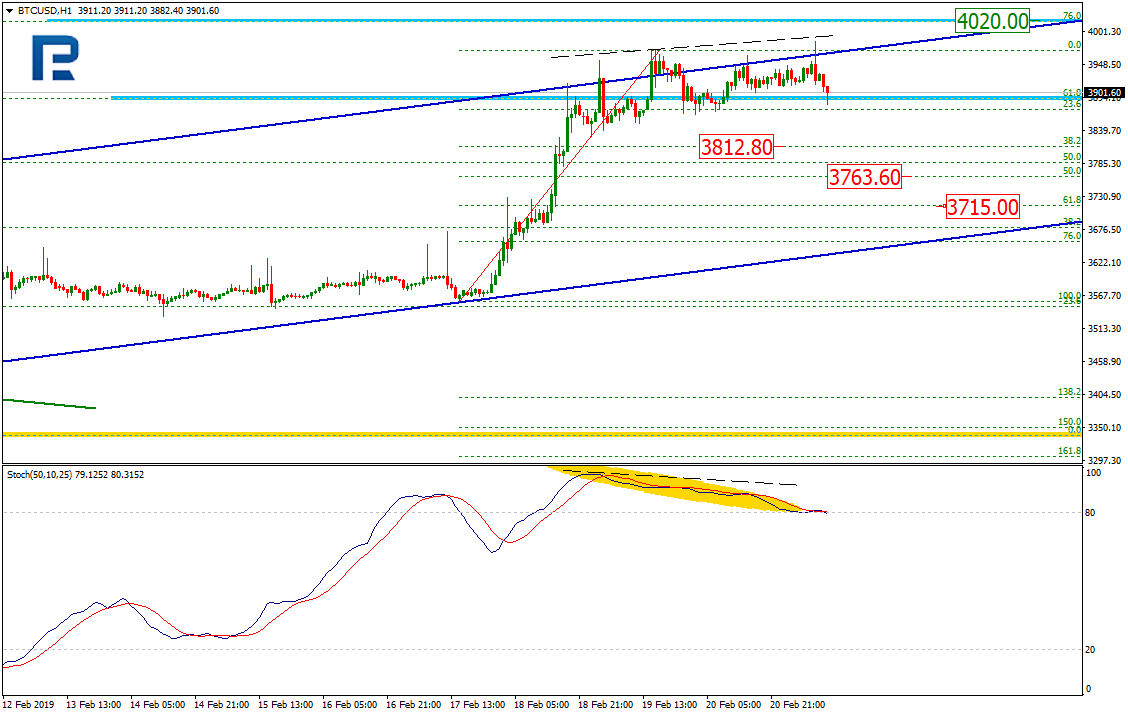 BTC fundamental analysis
Cambridge Associates, a consulting company that operates over $300B in total, believes the crypto market is very promising, especially in the long term. The company already recommended its clients investing into the digital coins.
At Cambridge Associates, they say the crypto fall attracted more people to long term investment in this sector, as the latter had been developing considerably. Investing into cryptos does not only include buying them directly, but also through derivatives like venture funds. Cryptos are still very risky assets, but many things will change in the future, which is good for this market.
Not everyone is so optimistic about cryptos, though. Elon Musk, Tesla CEO, believes crypto mining consumes too much energy, which is not good for his company. He says it might be good to impose restrictions on digital coin mining, to save up energy.
Still, cryptos are very convenient for making money transfers, Musk says, much more convenient than traditional methods.
---