On Tuesday, August 11th, Bitcoin price is slightly correcting but strategically looking "as fresh as paint" and ready to conquer new highs. At the moment, the major cryptoasset is mostly trading at $11,763.
BTC/USD price forecast
From the technical point of view, the H4 chart of BTC/USD shows another ascending wave within the mid-term uptrend. At the same time, it should be noted that as long as the asset is trading below the high at $12,137, it may form one more descending structure to extend the correction. The first descending impulse has reached 50.0% fibo at $10,527 very quickly, while the second one may re-test it and then fall to reach the key support area, which is at 61.8% fibo ($10,150). However, if the instrument breaks the high, it may continue trading upwards to reach $13,375.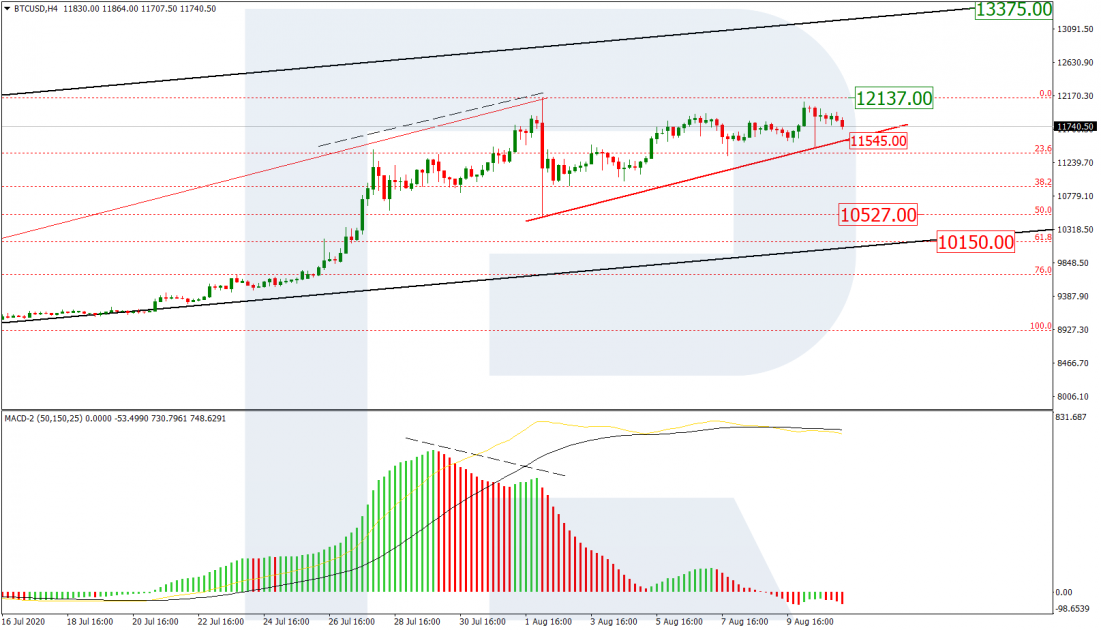 As we can see in the H1 chart, the ascending wave in BTC/USD was stopped by divergence on Stochastic. The first descending impulse has tested the support line of the short-term rising channel, while the second one may be heading to break it. The local support is at $11,545. If the market breaks it, the asset may fall towards $11,150. The local resistance is at $11,900.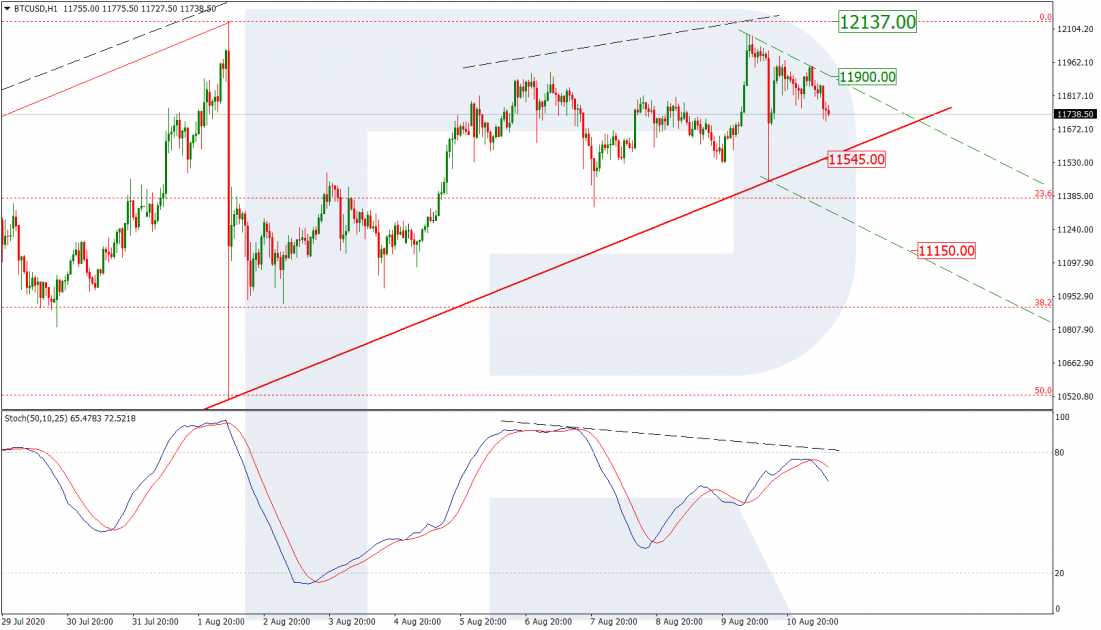 Bitcoin price fundamentals
Over the past week, BTC has added 9% and there is surely more to come.
There are a lot of explanations why BTC is forming a steady uptrend here and now. For example, one of them points at an increase in the number of transactions in the blockchain. At the end of July, investors saw a surge in the number of deposits and withdrawal to/from wallets, which earlier could signal the price growth. However, there is no guarantee that this might be the case now.
Overall "euphoric" mood on the market might be another thing that supported BTC. From the fundamental point of view, the positive stance of the US Office of the Comptroller of the Currency on providing banks with depositories for storing cryptoassets might have also been excellent support for BTC/USD.
In addition to that, attention should be paid to the fact that the commission in the BTC network plunged from $6.47 to $2.72. This has been made possible due to the decrease in the number of transactions pending confirmation. At the time of network overload, the commission usually increases. Right now, users don't have to pay more so that their transfers could be performed faster.
---