Technical Analysis & Forecast for June 16, 2023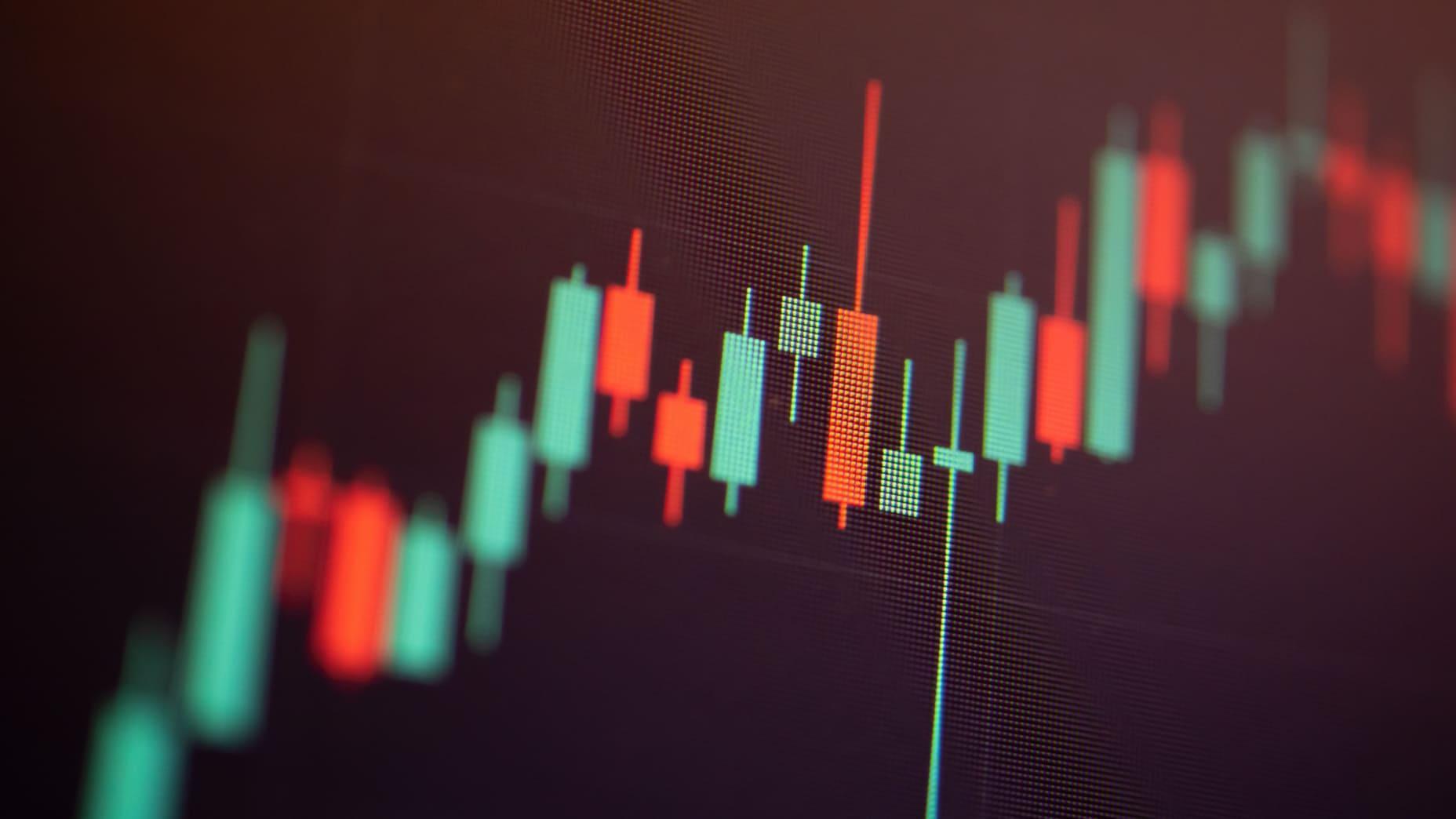 Brent Poised for Extended Growth, EUR, GBP, JPY, CHF, AUD, Gold, and S&P 500 Index Overview
EUR/USD - Euro vs US Dollar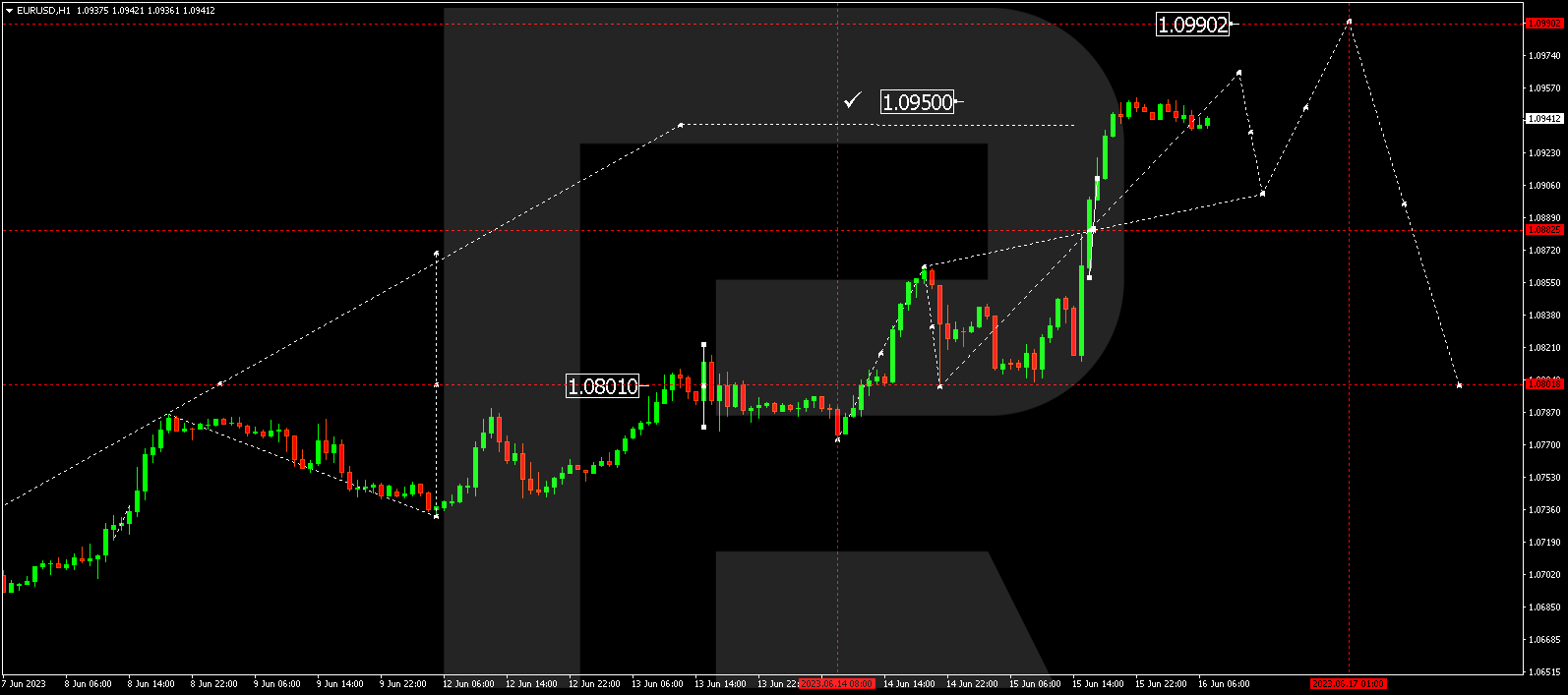 The EUR/USD pair failed to break below the 1.0800 level and found support, initiating a new wave of growth towards 1.0990. Today, a potential rise to 1.0960 is likely, followed by a decline to 1.0900. Subsequently, an increase to 1.1000 is anticipated, potentially continuing the upward trend to 1.1000.
GBP/USD - Great Britain Pound vs US Dollar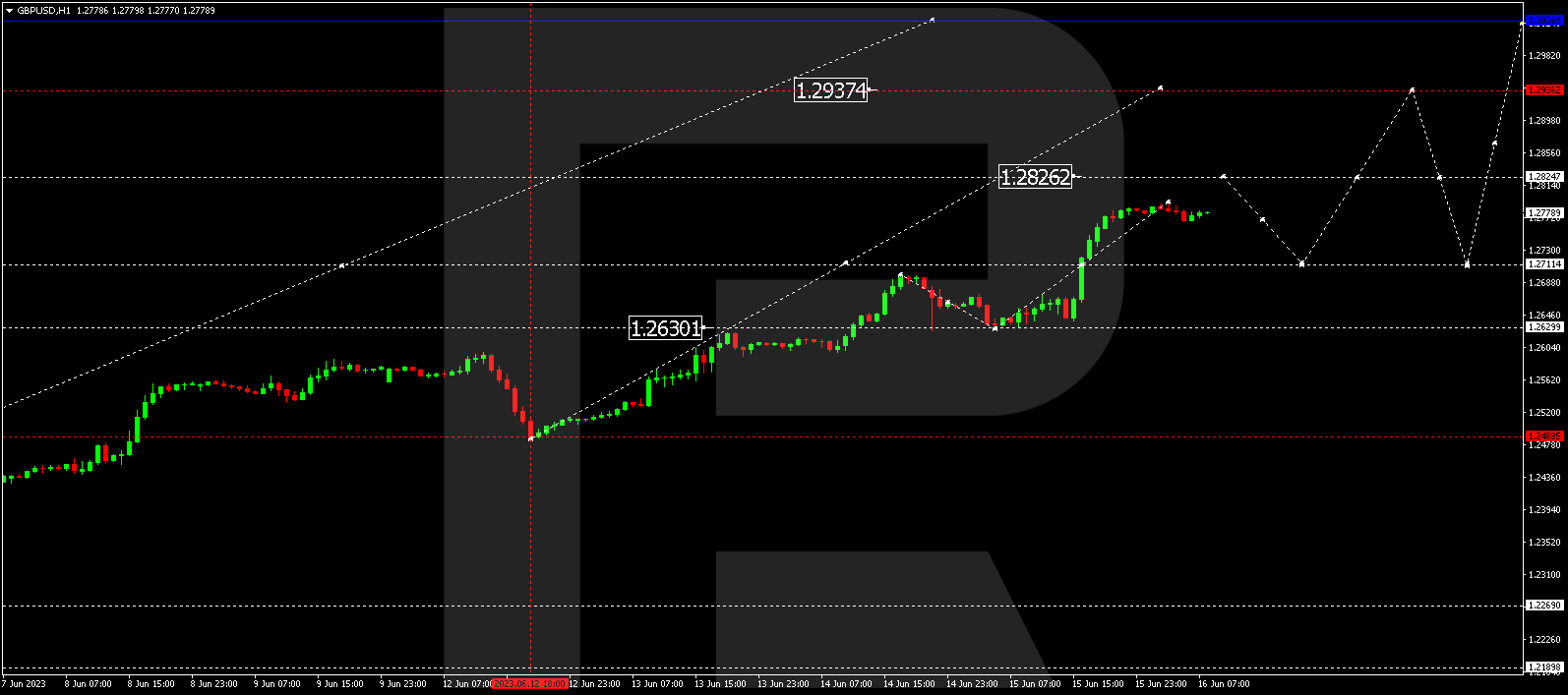 The GBP/USD pair found support at 1.2630 and may rise towards 1.2826. A correction to 1.2711 is possible before a further increase to 1.2935.
USD/JPY - US Dollar vs Japanese Yen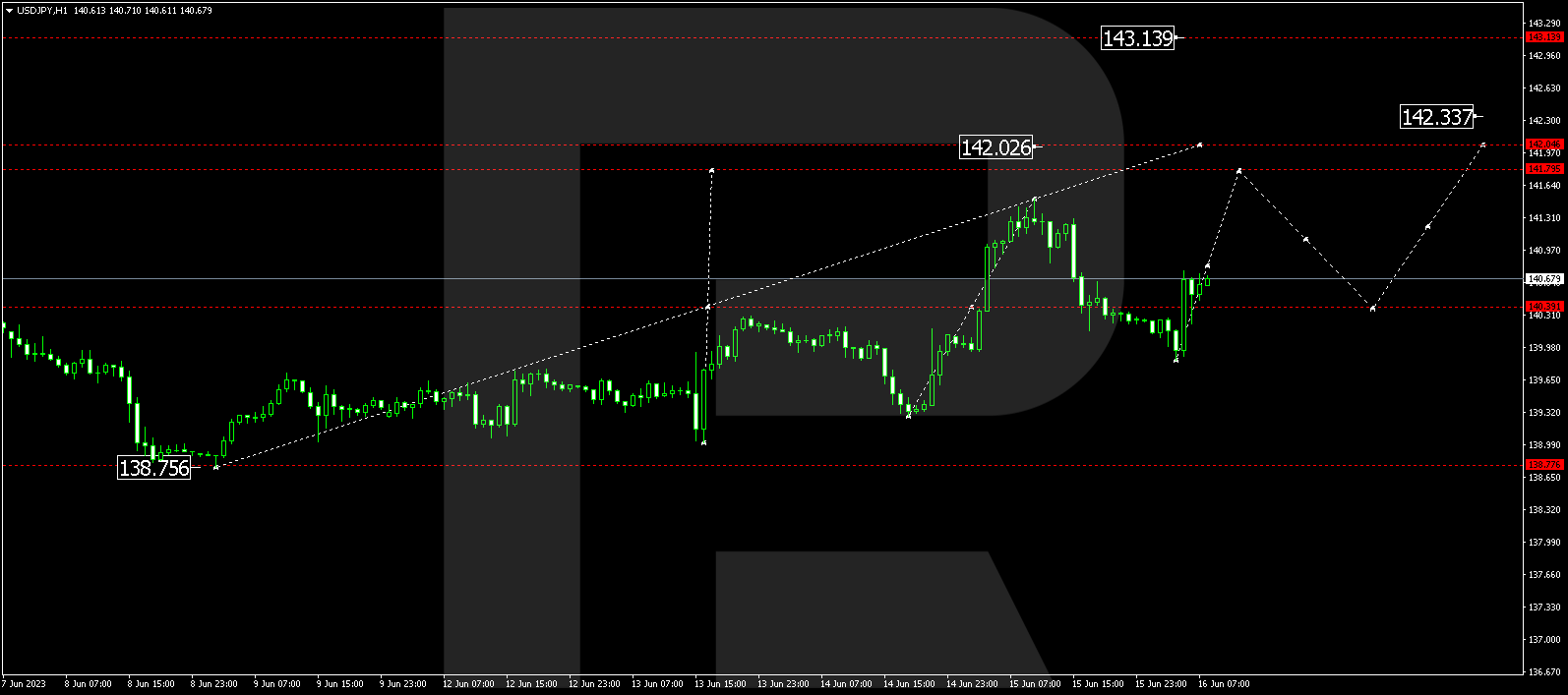 After a correction to 139.88, the USD/JPY pair is forming a new upward structure, targeting 141.77. Once this level is reached, a corrective phase to 140.40 might occur, followed by a rise to 142.00.
USD/CHF - US Dollar vs Swiss Franc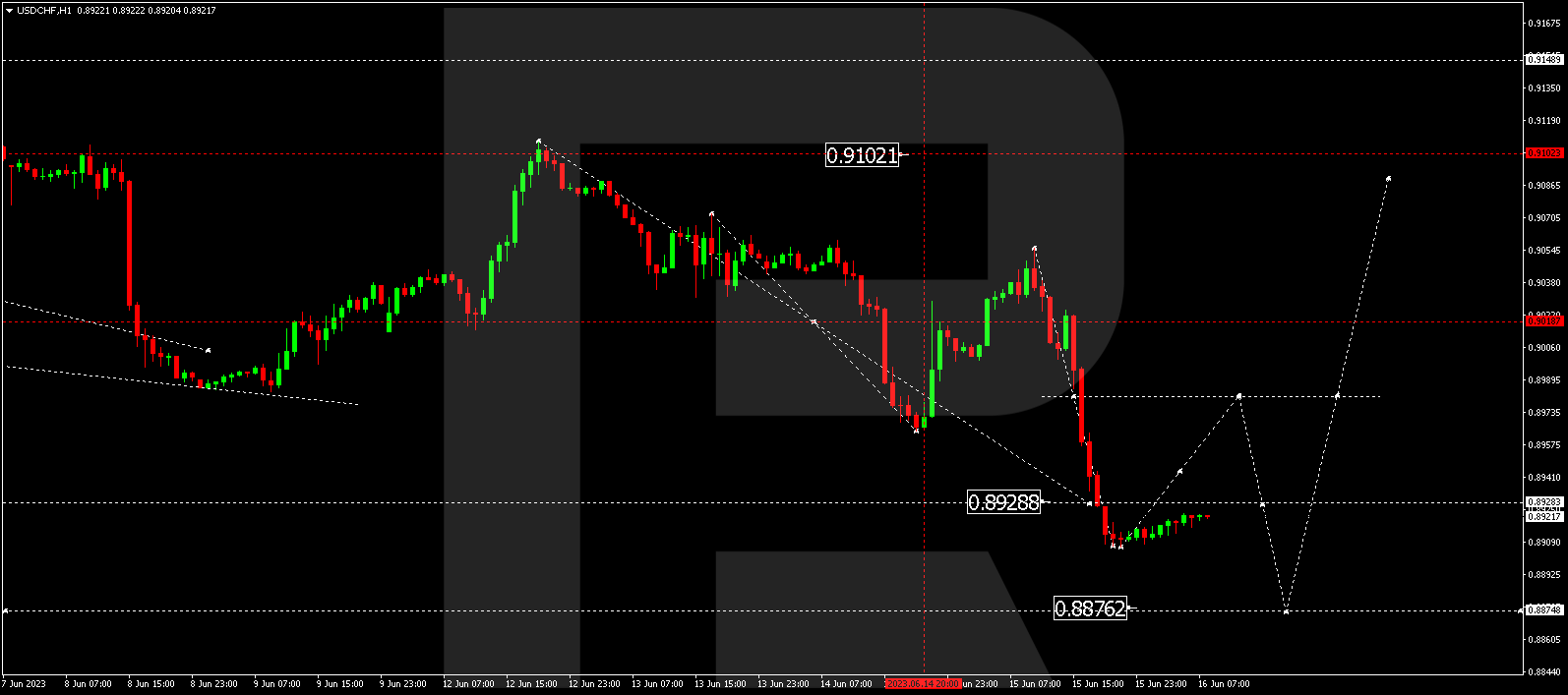 Having completed a downward wave to 0.8922, the USD/CHF pair is currently consolidating below this level. There is a possibility of a downward breakout, extending the decline to 0.8877, followed by an upward move to 0.9090.
AUD/USD - Australian Dollar vs US Dollar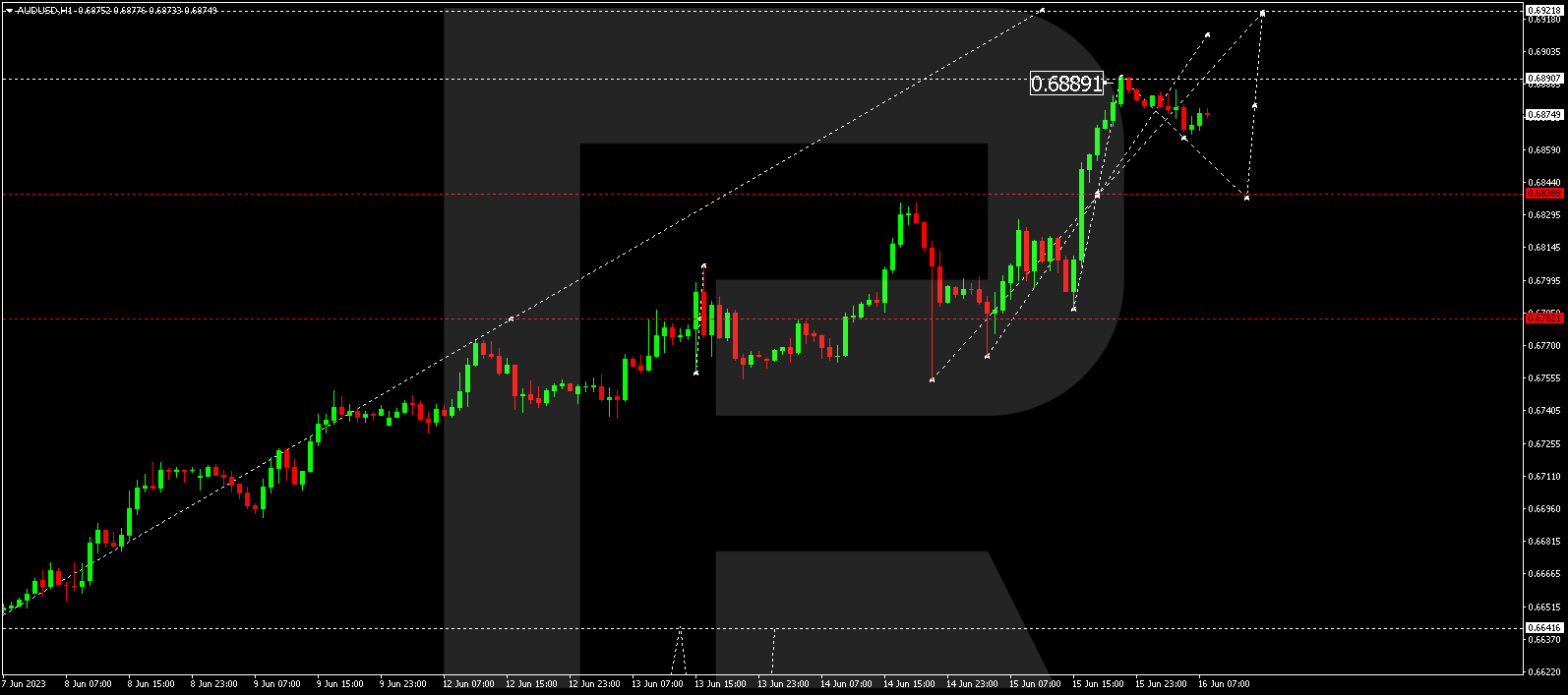 The AUD/USD pair has experienced a growth phase towards 0.6888. A correction to 0.6840 is possible before another upward wave develops towards 0.6922.
BRENT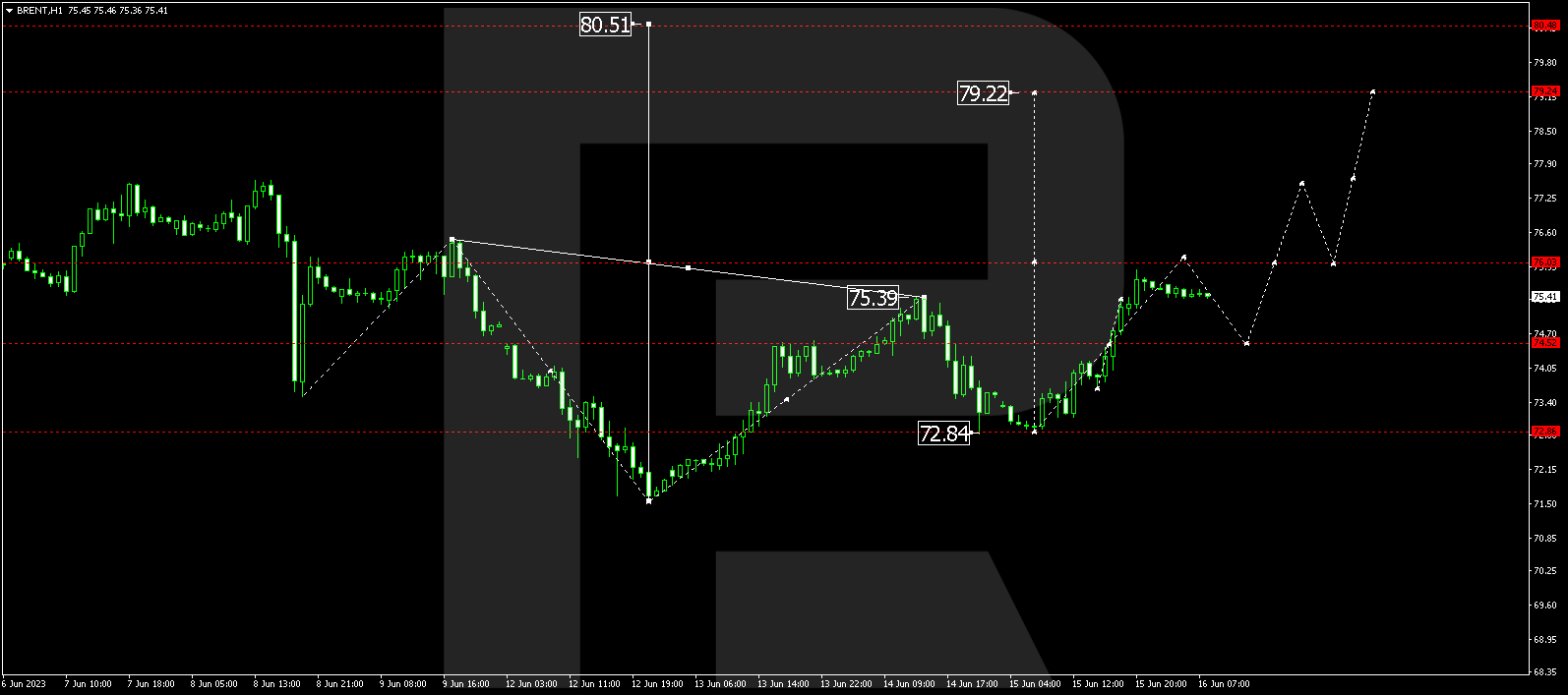 Brent crude has completed a correction to 72.85 and is currently continuing its ascent towards 76.10. After reaching this level, a consolidation range might form. A breakout above the range could open up the potential for further growth to 79.22, with a subsequent increase to 80.50 as the initial target.
XAU/USD - Gold vs US Dollar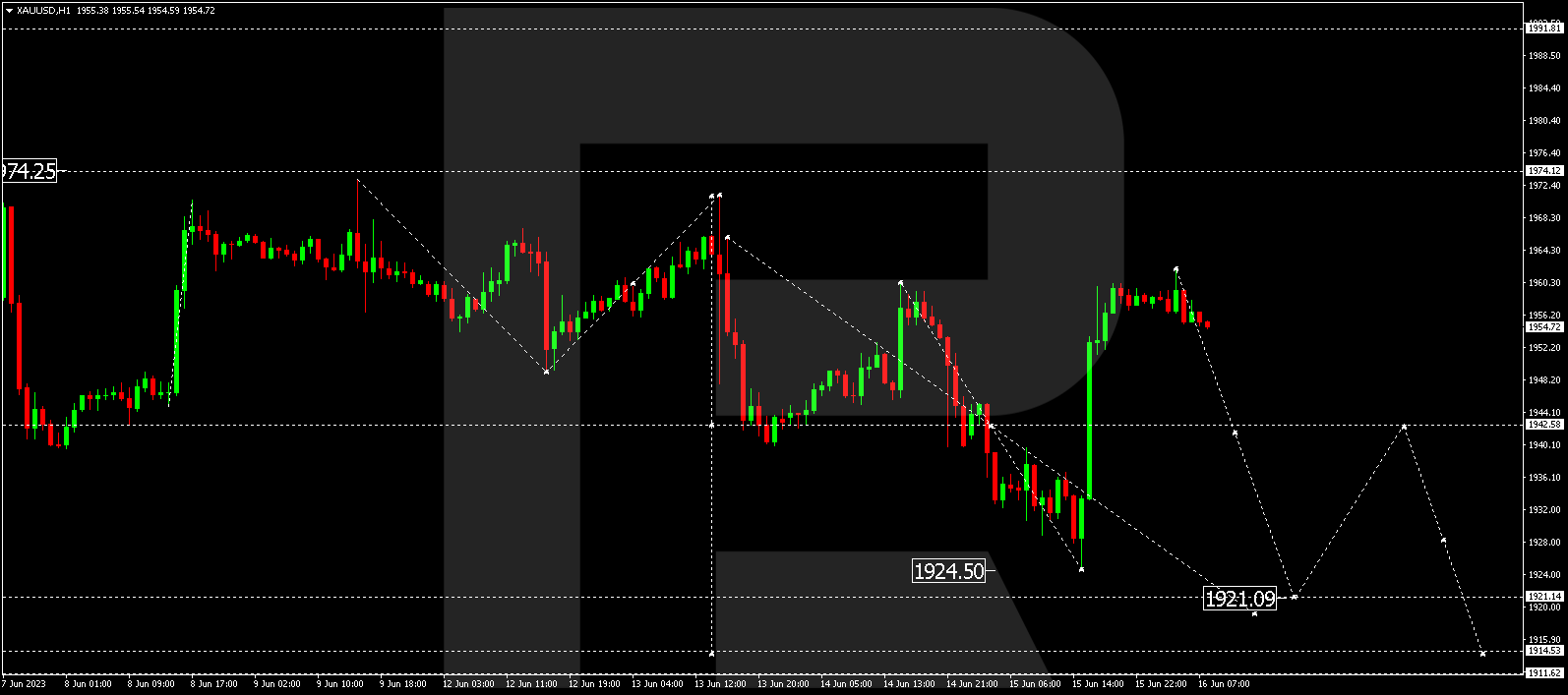 Gold has completed a downward wave to 1924.50, followed by a correction towards 1960.00. The market is currently in a consolidation phase around this level. A downward breakout could lead to further decline towards 1921.10. Conversely, an upward breakout could drive the price towards 1974.10, followed by a drop to 1921.00.
S&P 500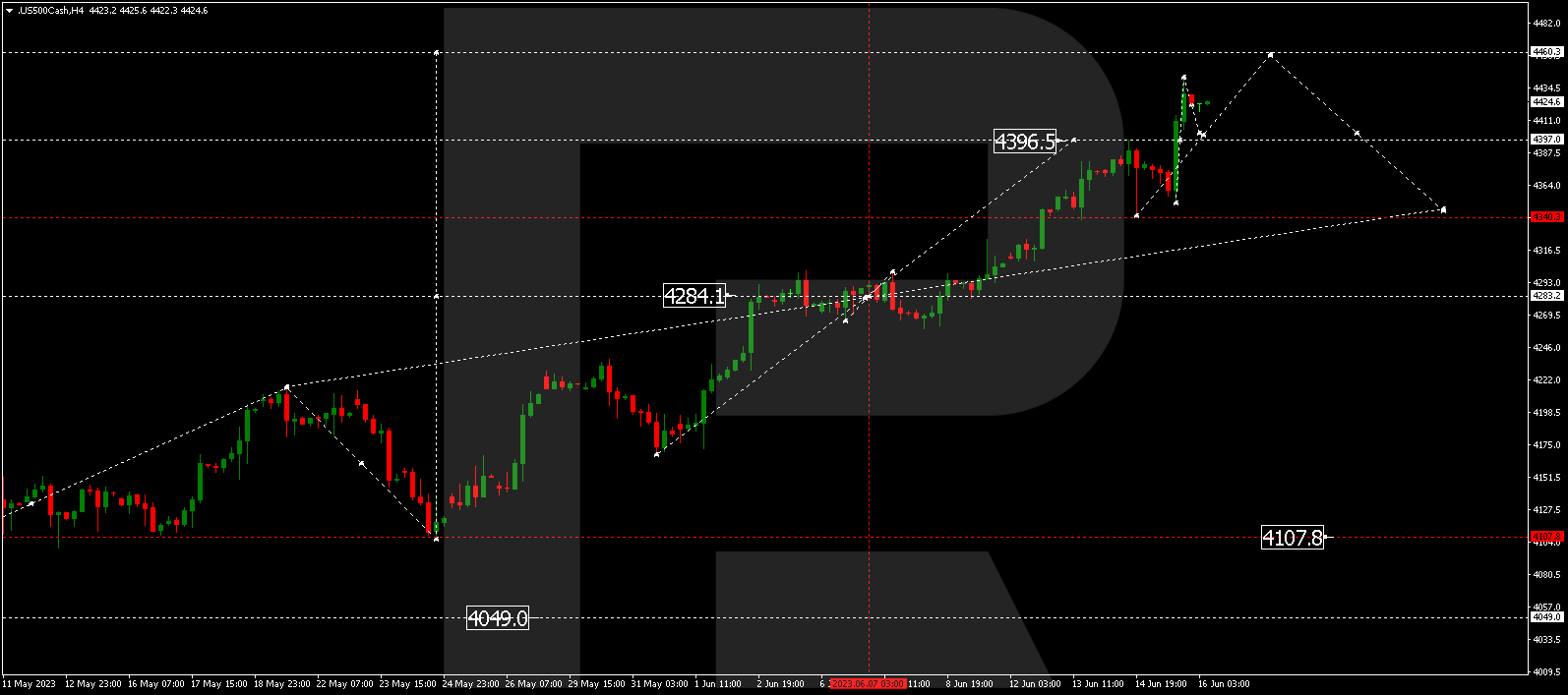 The S&P 500 index is continuing its upward wave towards 4460.0. Once this level is reached, a downward correction to 4340.0 might ensue, serving as the first target.