Technical Analysis & Forecast August 15, 2023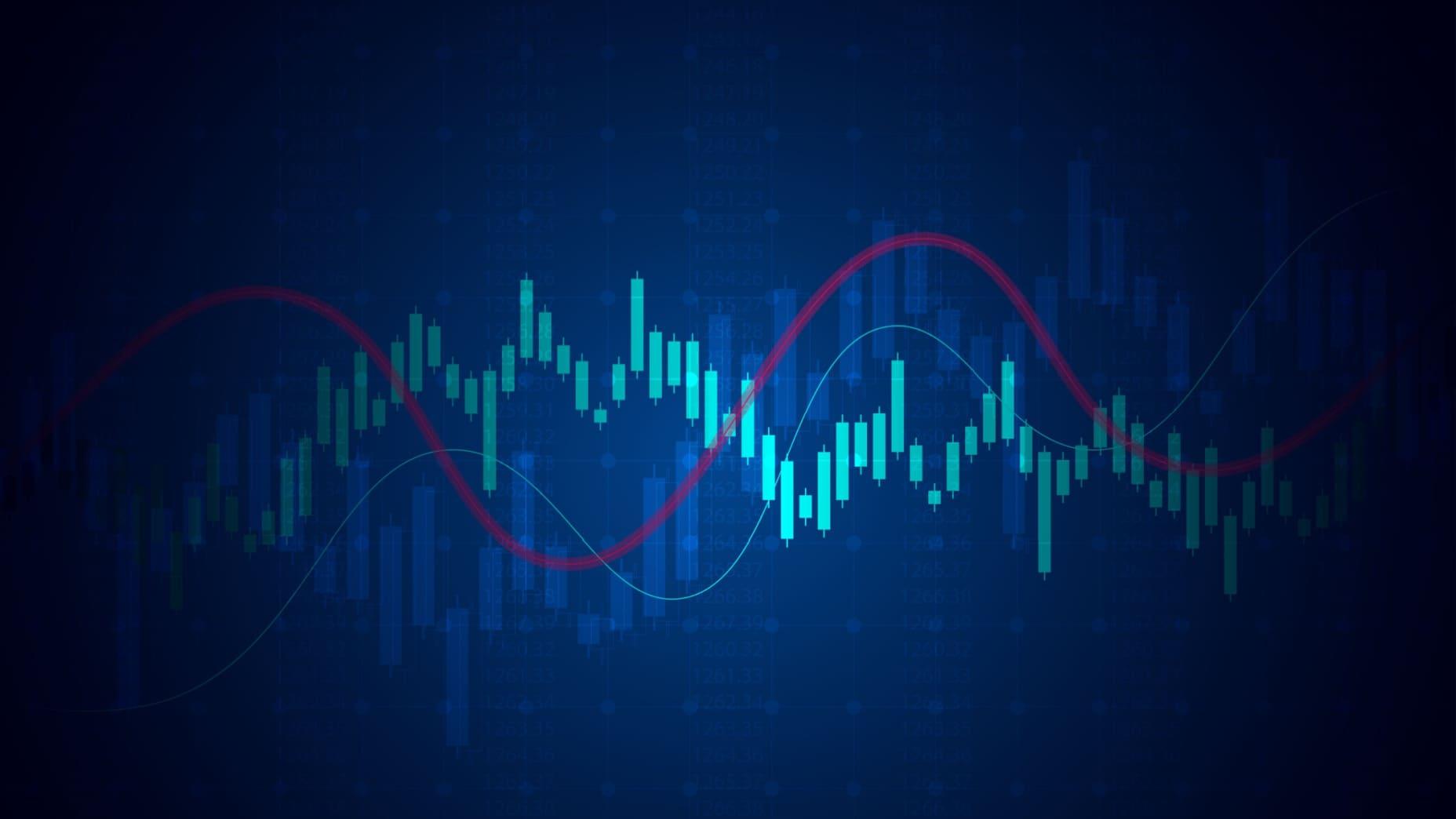 Brent Could See Continued Growth - Insights into EUR, GBP, JPY, CHF, AUD, Brent, Gold, and the S&P 500 index.
EUR/USD (Euro vs US Dollar)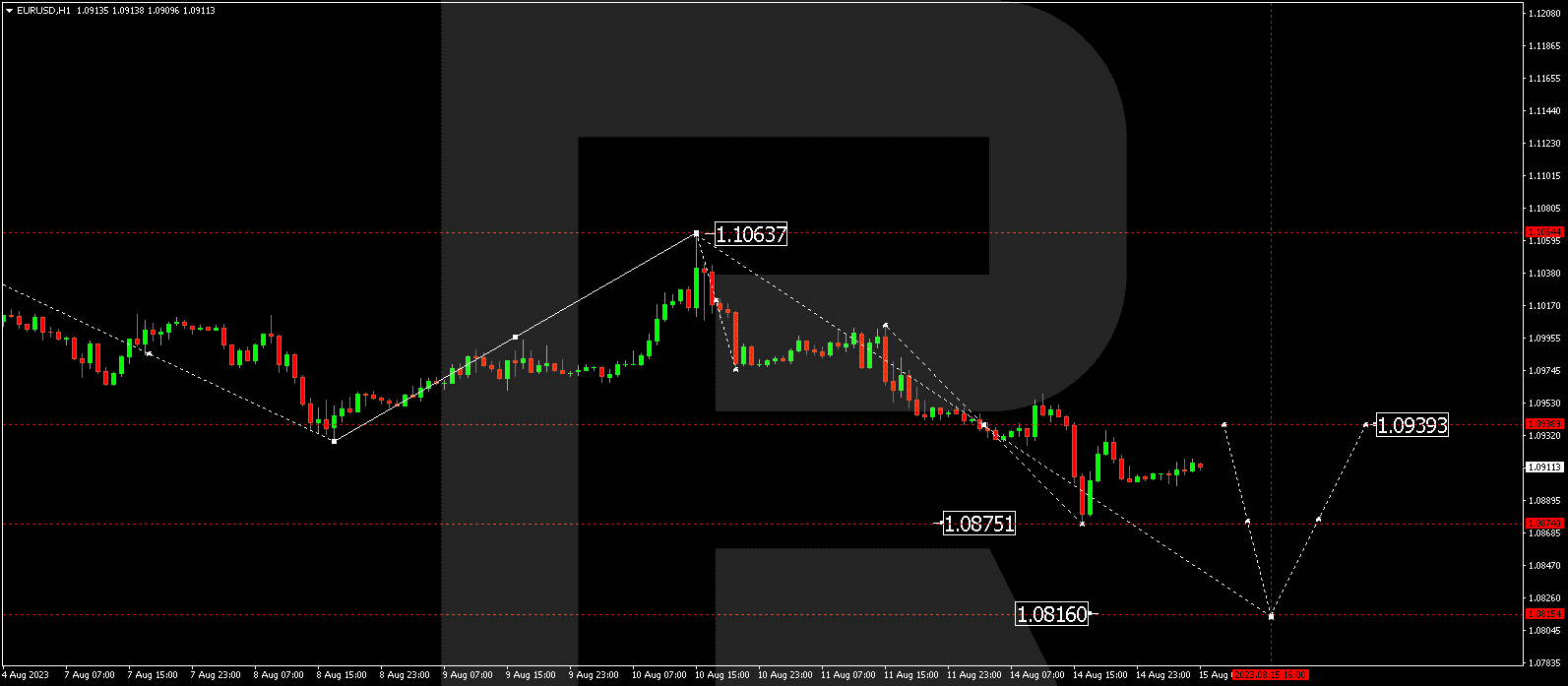 EUR/USD has concluded a downward wave at 1.0875. A potential correction to 1.0939 might occur today. Subsequently, a fresh downward movement to 1.0816 could initiate, setting the stage for a potential continuation towards 1.0750.
GBP/USD (Great Britain Pound vs US Dollar)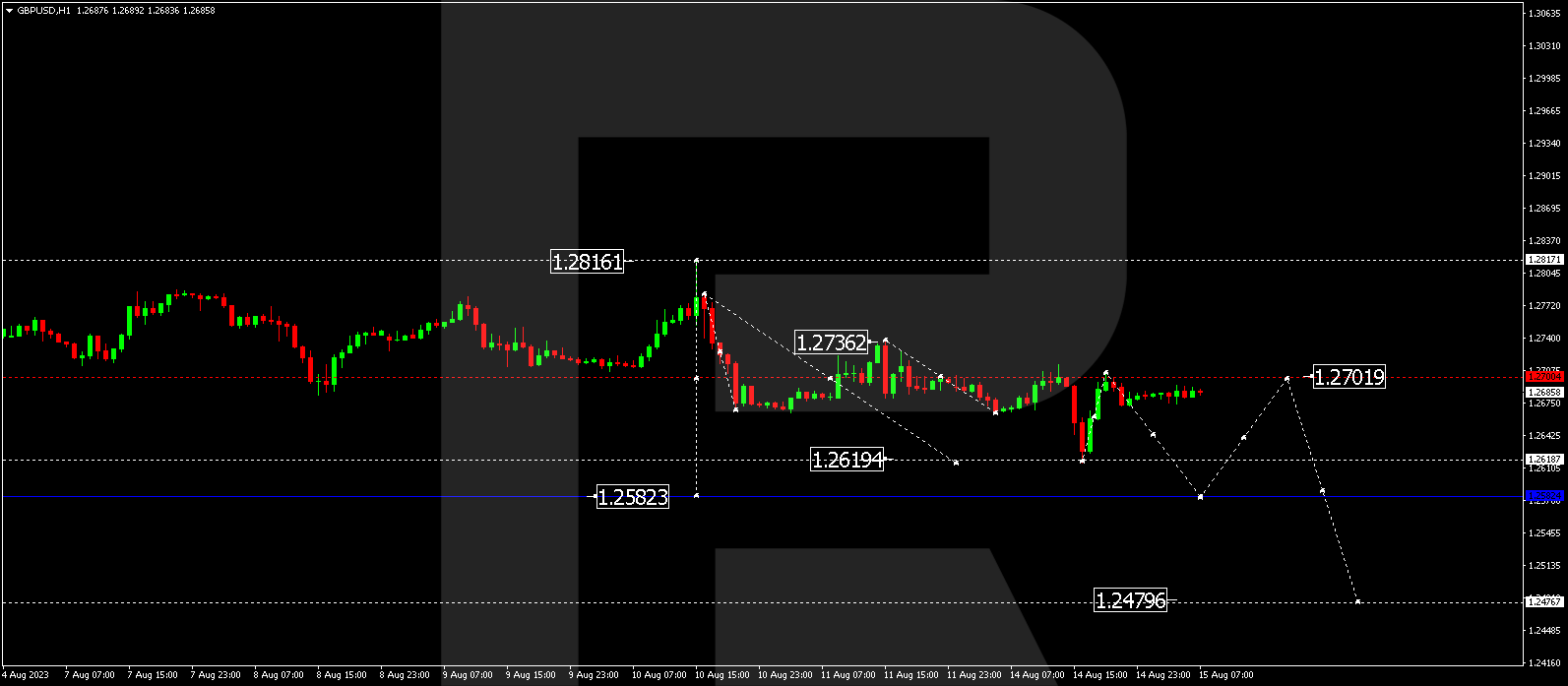 GBP/USD has completed a downward wave structure, reaching 1.2616. Notably, there was a technical rebound to 1.2700 (following a test from below). A renewed downward wave to 1.2585 could initiate today, potentially leading to an extended trend towards 1.2480.
USD/JPY (US Dollar vs Japanese Yen)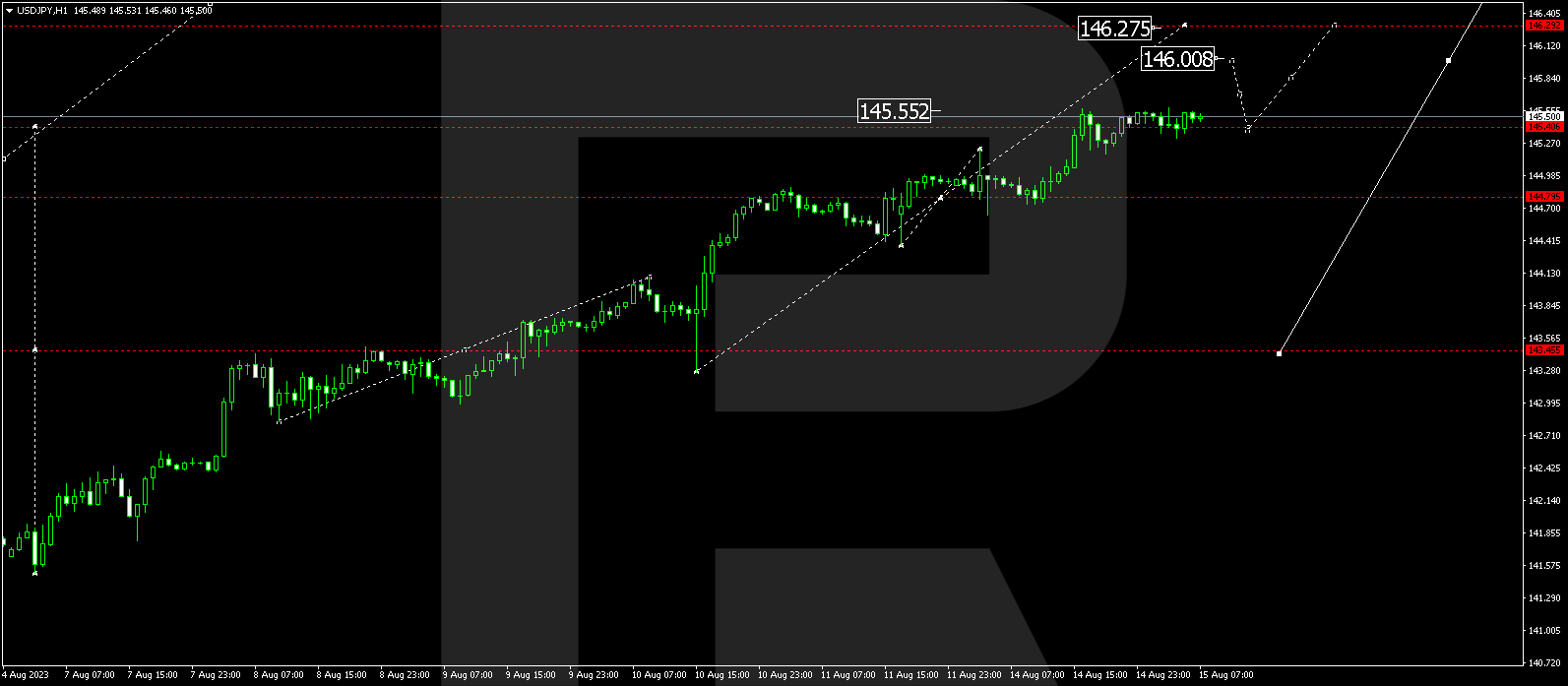 USD/JPY has recently wrapped up an upward wave at 145.45. In the current market scenario, a consolidation phase is shaping up around this level. A downward breakout could trigger a correction towards 144.80. Further breaking down this level might extend the correction to 143.44. Conversely, an upward breakout might create an opportunity for an ascent towards 146.00, possibly followed by an extension to 146.27.
USD/CHF (US Dollar vs Swiss Franc)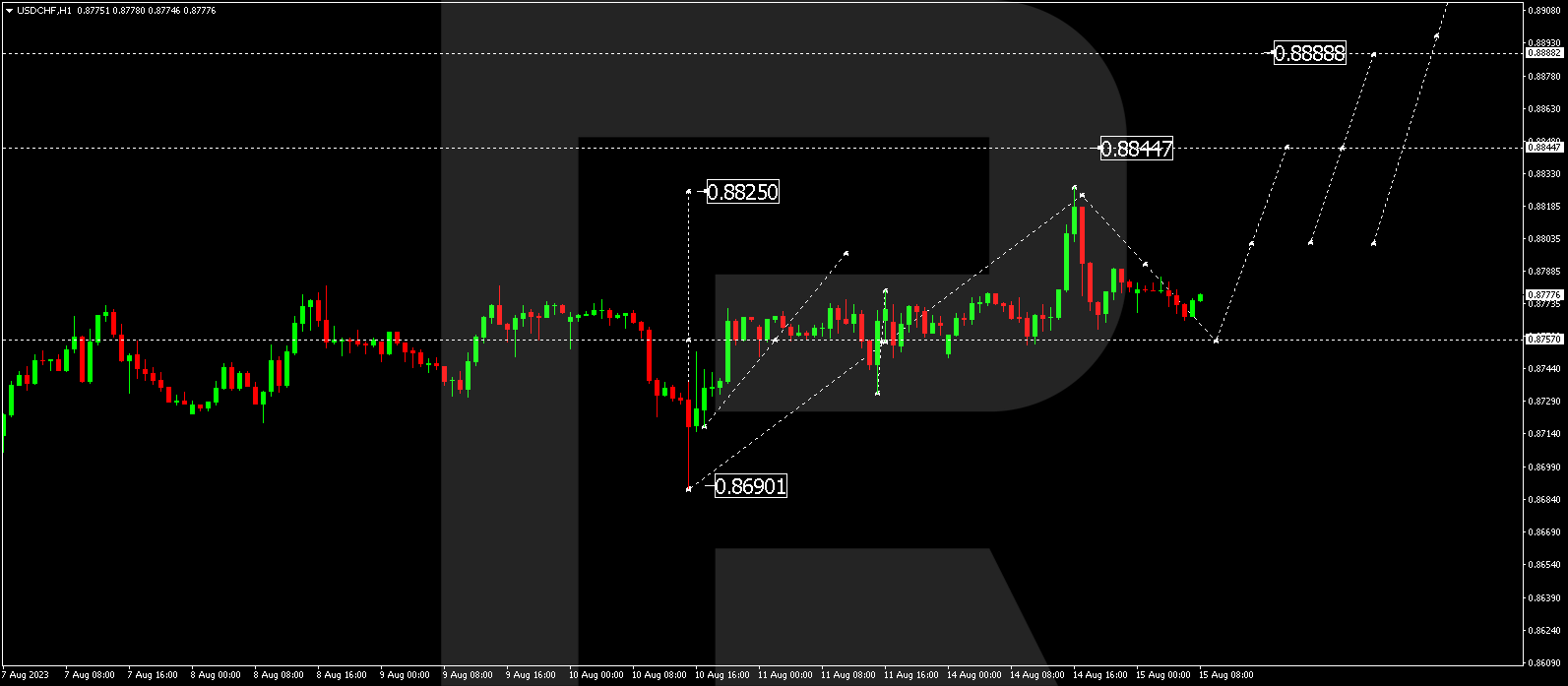 USD/CHF has successfully reached its growth wave target at 0.8825. Today, a corrective phase could bring the price to 0.8760. Following the completion of this correction, a renewed growth wave could unfold towards 0.8844. A further breakout upwards might set the stage for a rise to 0.8888.
AUD/USD (Australian Dollar vs US Dollar)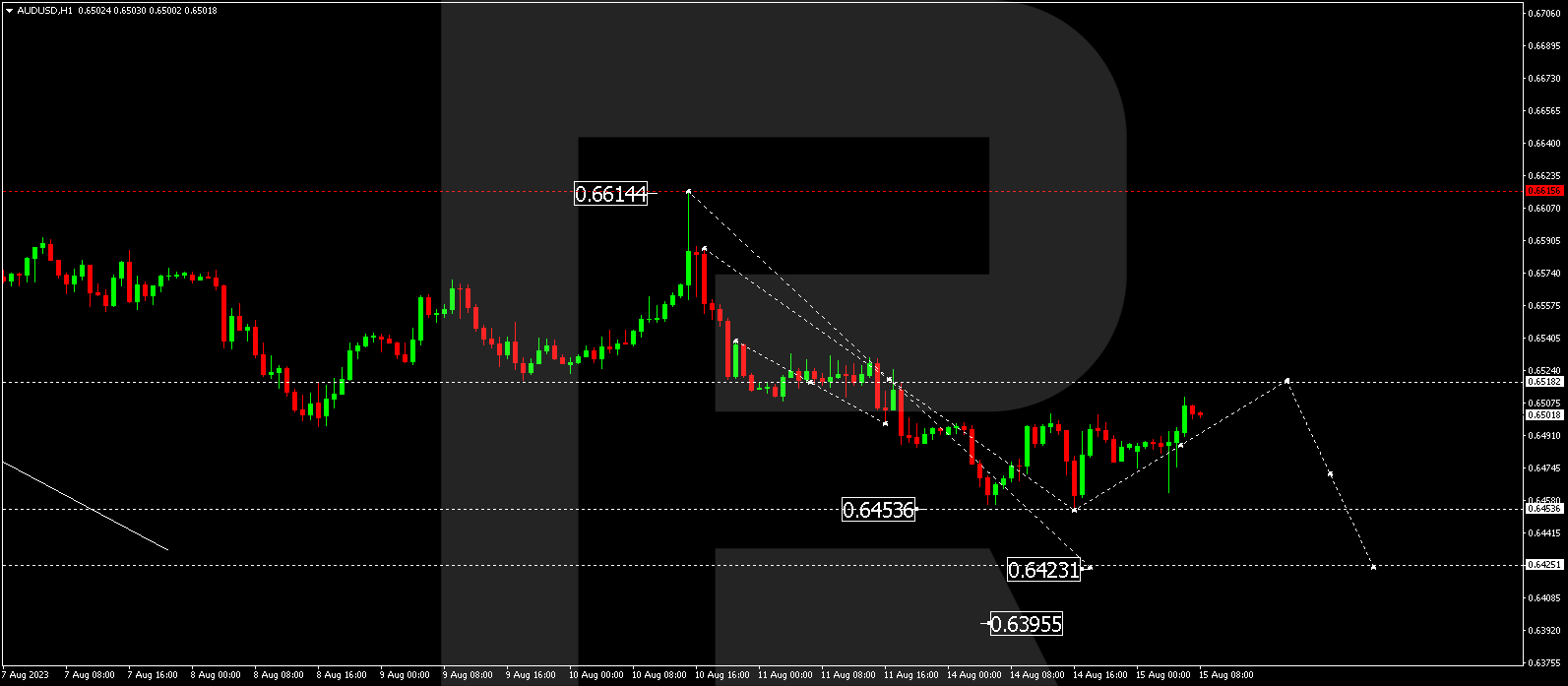 AUD/USD has recently completed a new downward wave structure, landing at 0.6455. Following this, a corrective phase towards 0.6518 emerged. Anticipate a decline to 0.6423 thereafter, potentially marking the continuation towards 0.6395.
BRENT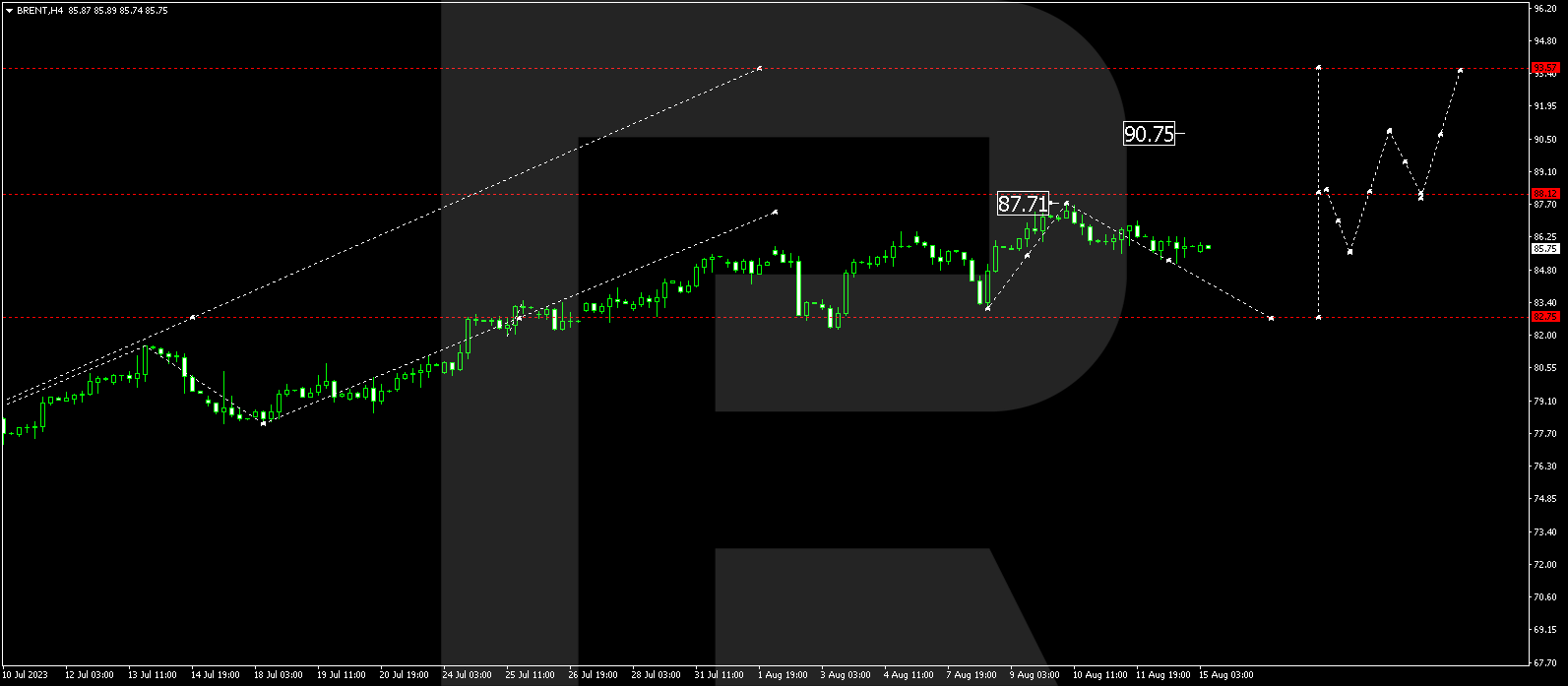 Brent has successfully executed a correction to 85.15 and could potentially extend its decline to 82.75. Once this phase concludes, a fresh growth wave towards 88.15 could commence. Furthermore, if a breakout above this level occurs, a rise to 90.75 might unfold, potentially paving the way for a continuation to 93.57.
XAU/USD (Gold vs US Dollar)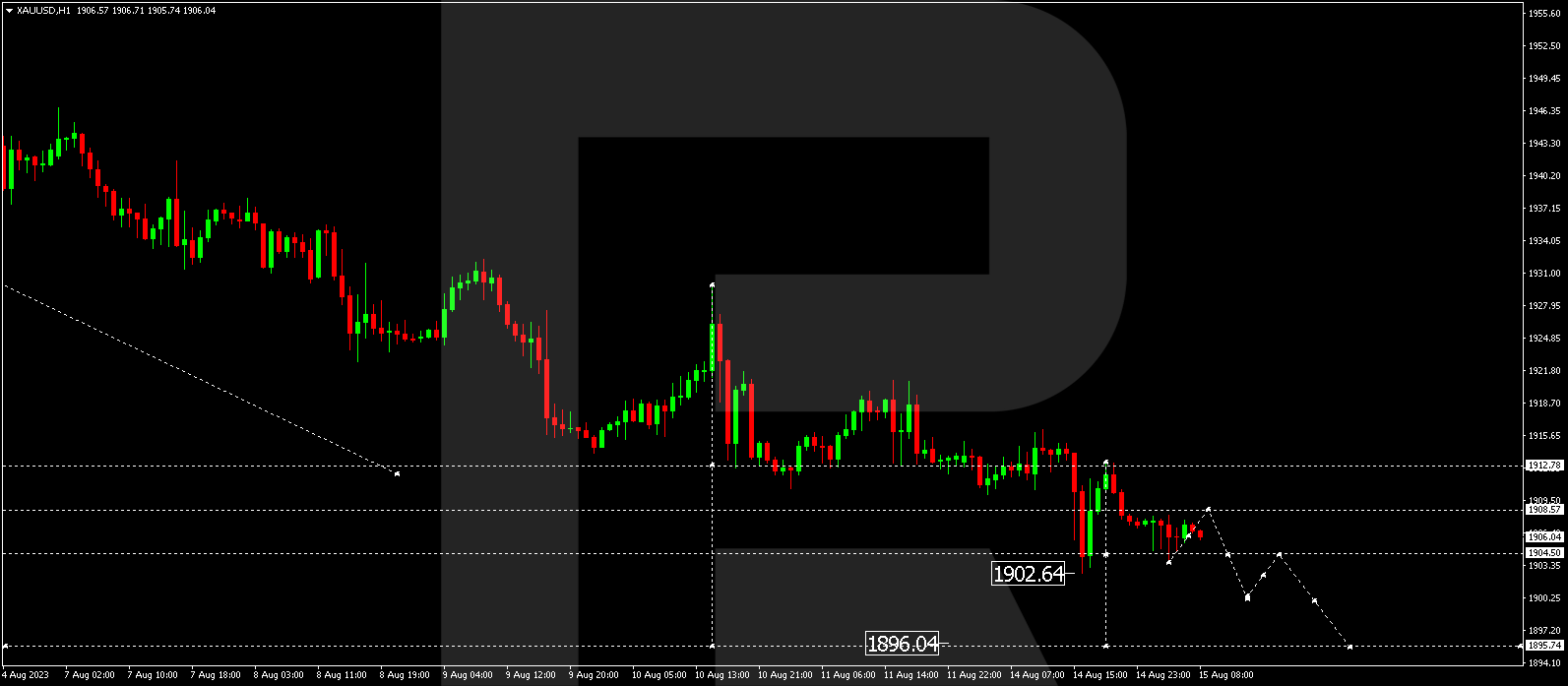 Gold has completed its decline structure at 1902.65, followed by a corrective phase reaching 1912.78. In the present market context, a downward wave to 1903.66 has taken shape. A consolidation range is forming above this level, with an anticipated downward breakout extending the wave to 1896.04.
S&P 500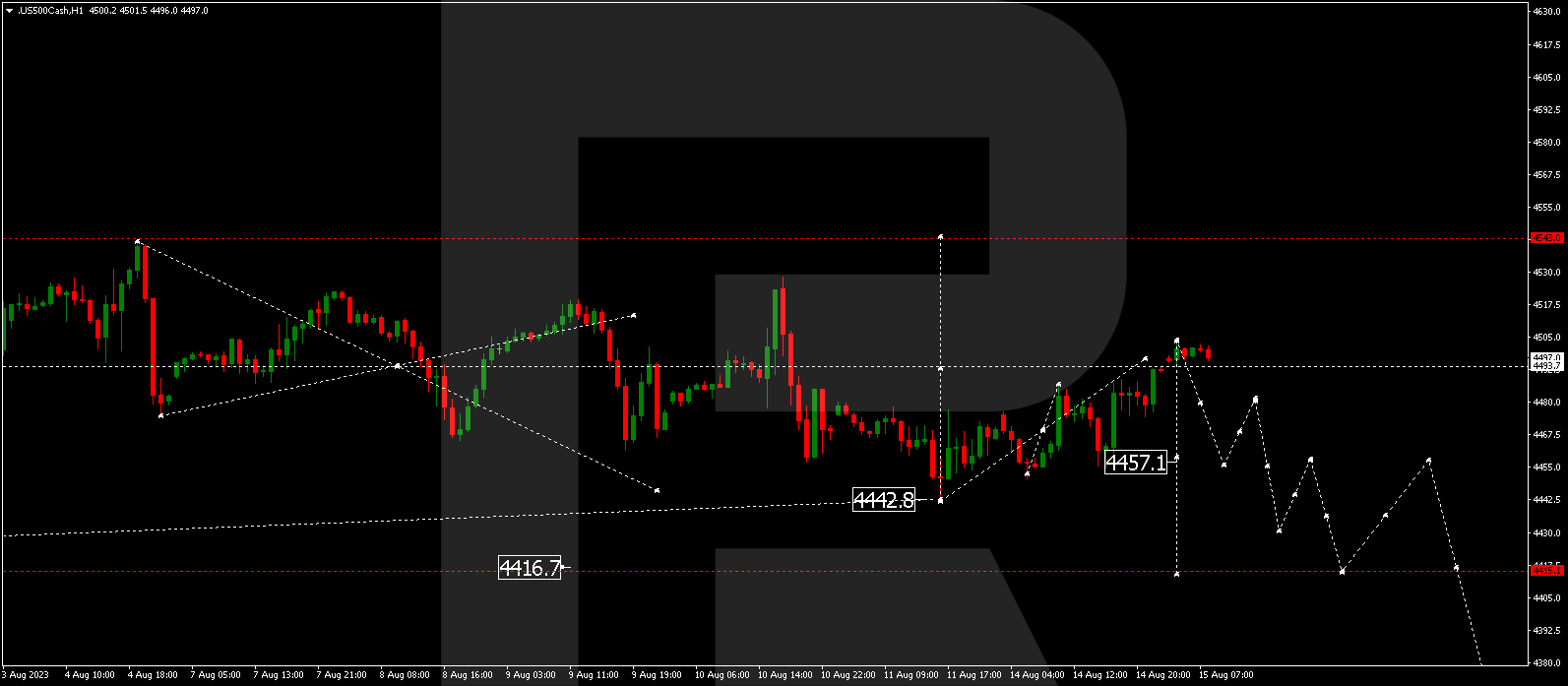 The stock index has successfully concluded a corrective wave at 4503.0. Today, the market is in a consolidation phase below this level. A downward breakout might steer the trend towards 4416.6. Conversely, an upward breakout might result in continued correction towards 4543.0. Subsequently, an anticipated decline to 4400.0 might follow.