Technical Analysis & Forecast August 17, 2023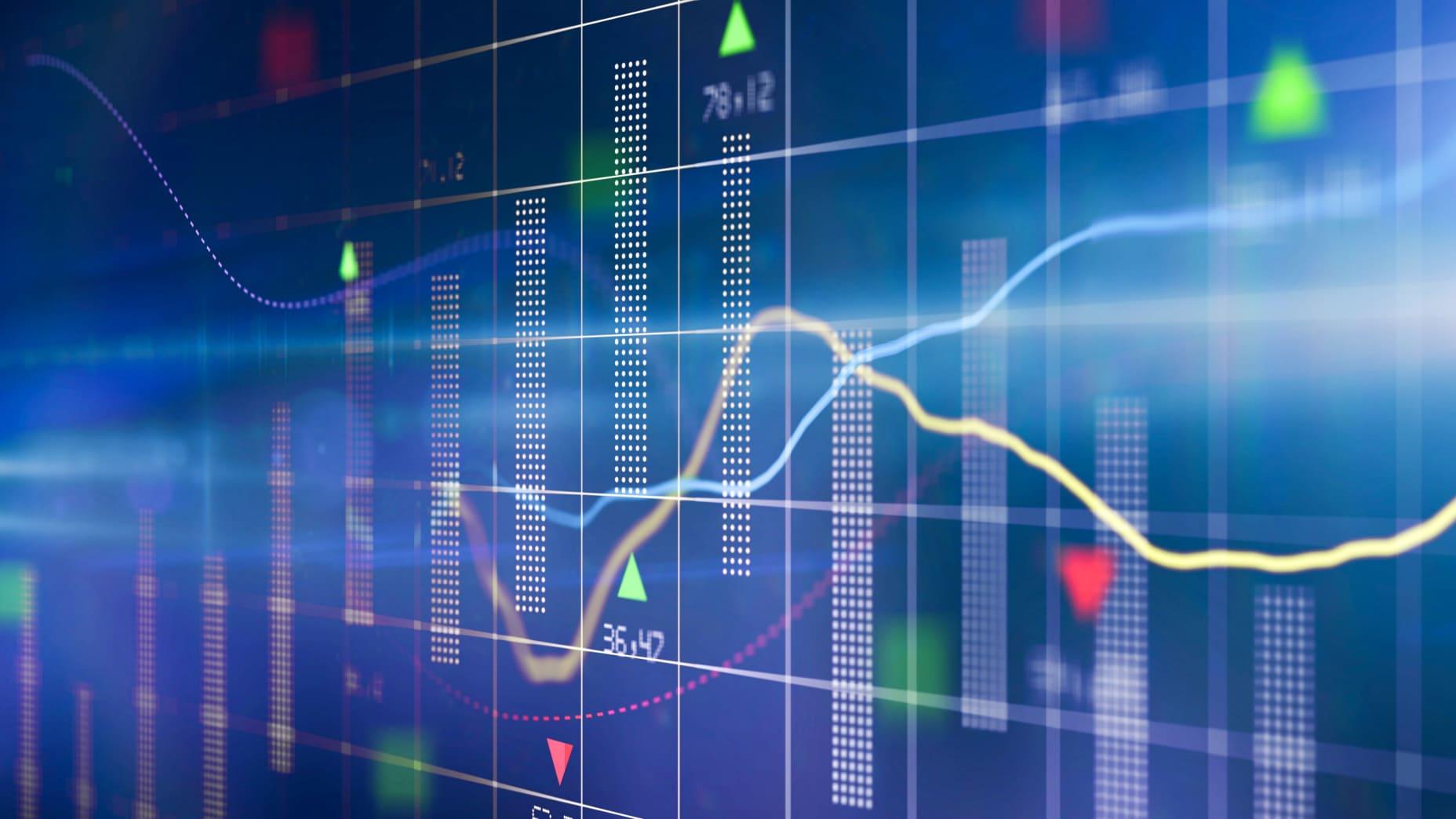 Gold's Downward Movement Persists. Insights also Unveil EUR, GBP, JPY, CHF, AUD, Brent, and the S&P 500 index Dynamics.
EUR/USD (Euro vs US Dollar)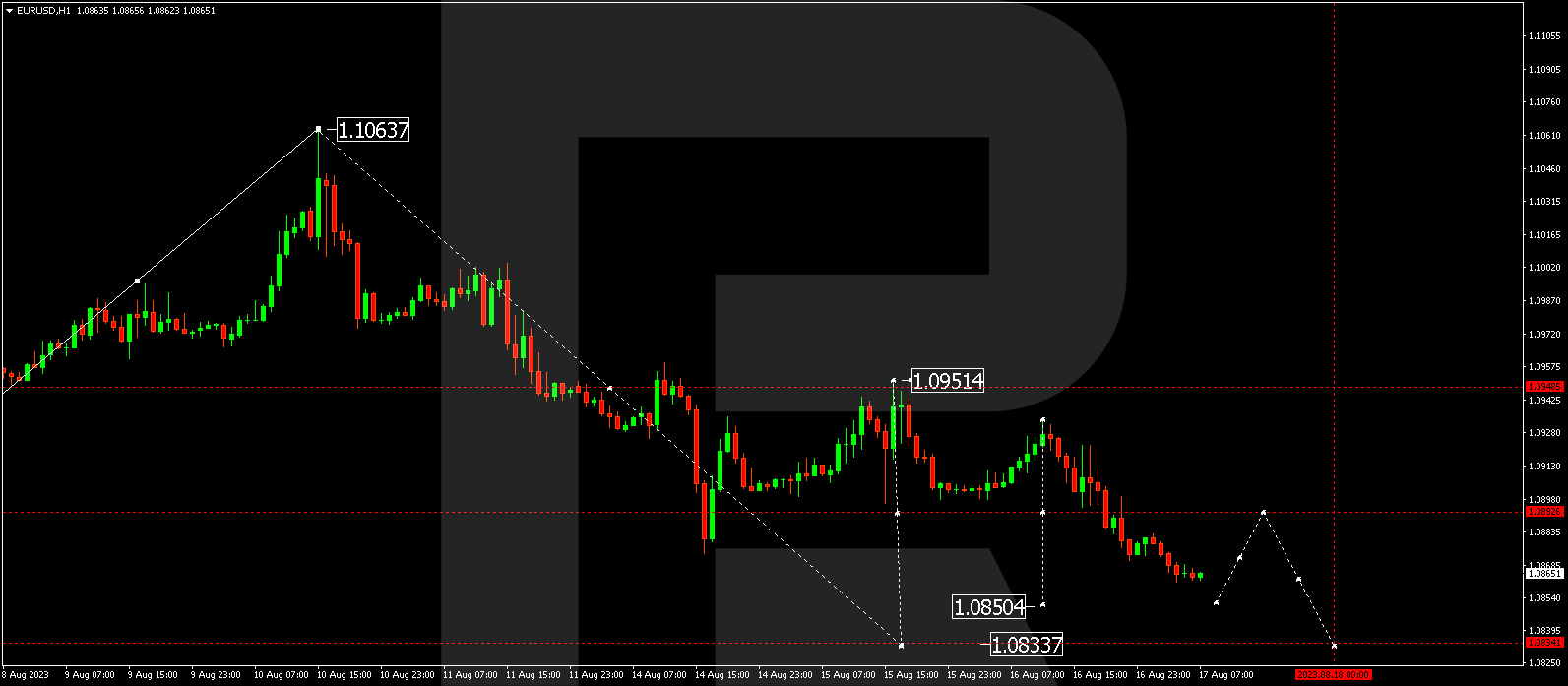 EUR/USD has breached the 1.0890 level downward, opening the potential for a descent to 1.0850. After reaching this mark, a correction to 1.0892 is possible (tested from beneath). Subsequently, a dip to 1.0833 may occur, paving the way for the trend to continue toward 1.0750.
GBP/USD (Great Britain Pound vs US Dollar)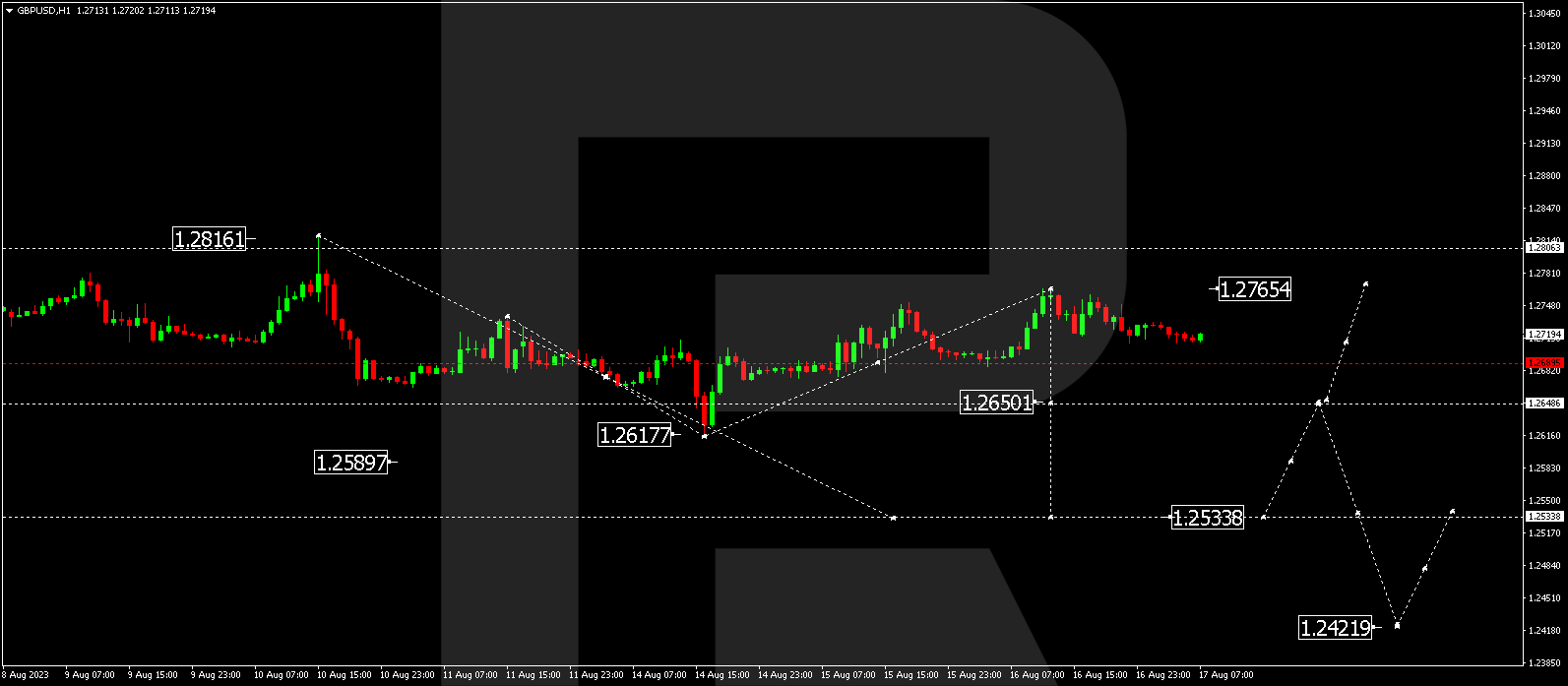 GBP/USD is currently establishing a broad consolidation range around 1.2689. An anticipated move involves a decline to the lower range boundary at 1.2650 today. If the lower boundary is breached, a path toward 1.2533 might unfold, and the trend could extend to 1.2444.
USD/JPY (US Dollar vs Japanese Yen)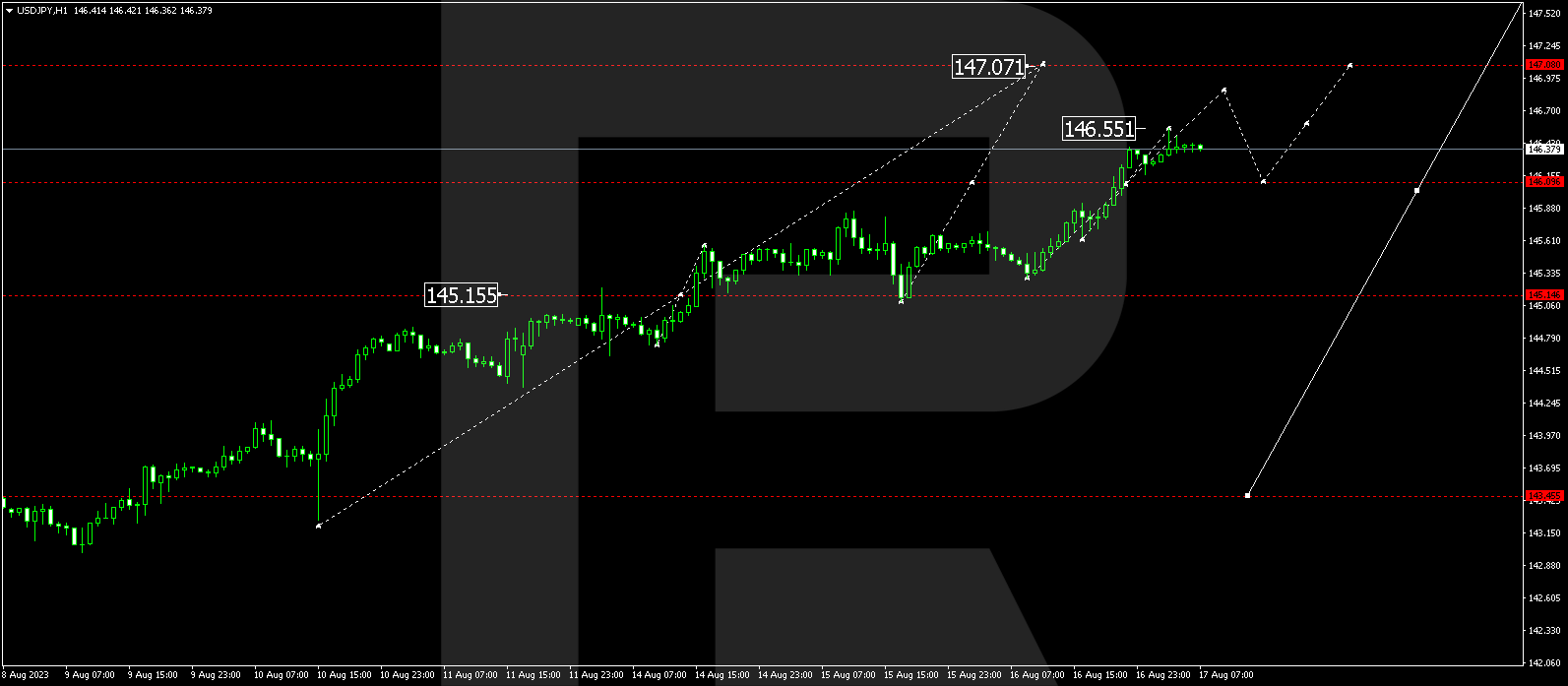 USD/JPY has concluded a rising wave pattern at 146.55. A potential corrective decline to 146.00 exists, followed by an expected rise to 146.88. This could lead the trend onward to 147.00, serving as a local target.
USD/CHF (US Dollar vs Swiss Franc)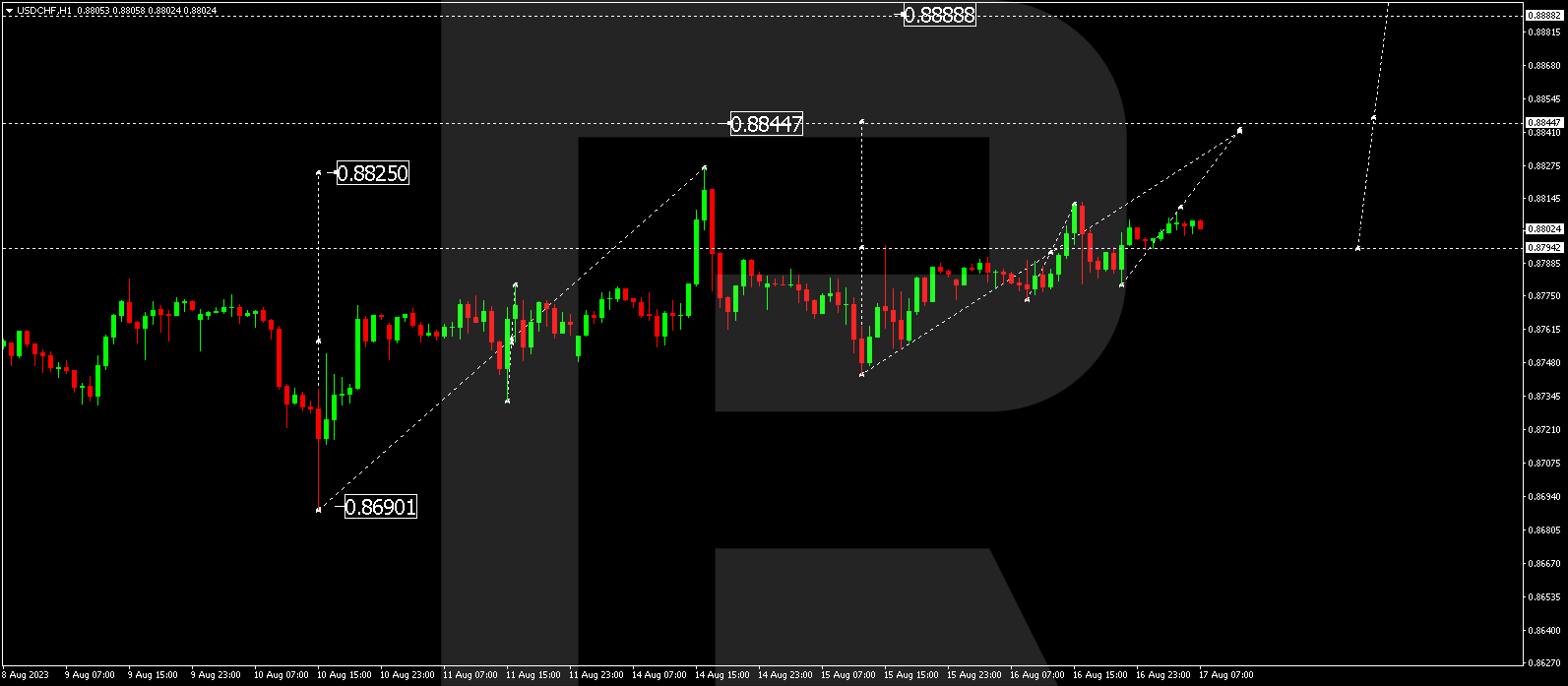 USD/CHF is in a consolidation phase around 0.8795 without a pronounced trend. An upward escape from this range to 0.8844 is projected for today. Should this level be surpassed, the wave might extend to 0.8888, driving the trend toward 0.8988.
AUD/USD (Australian Dollar vs US Dollar)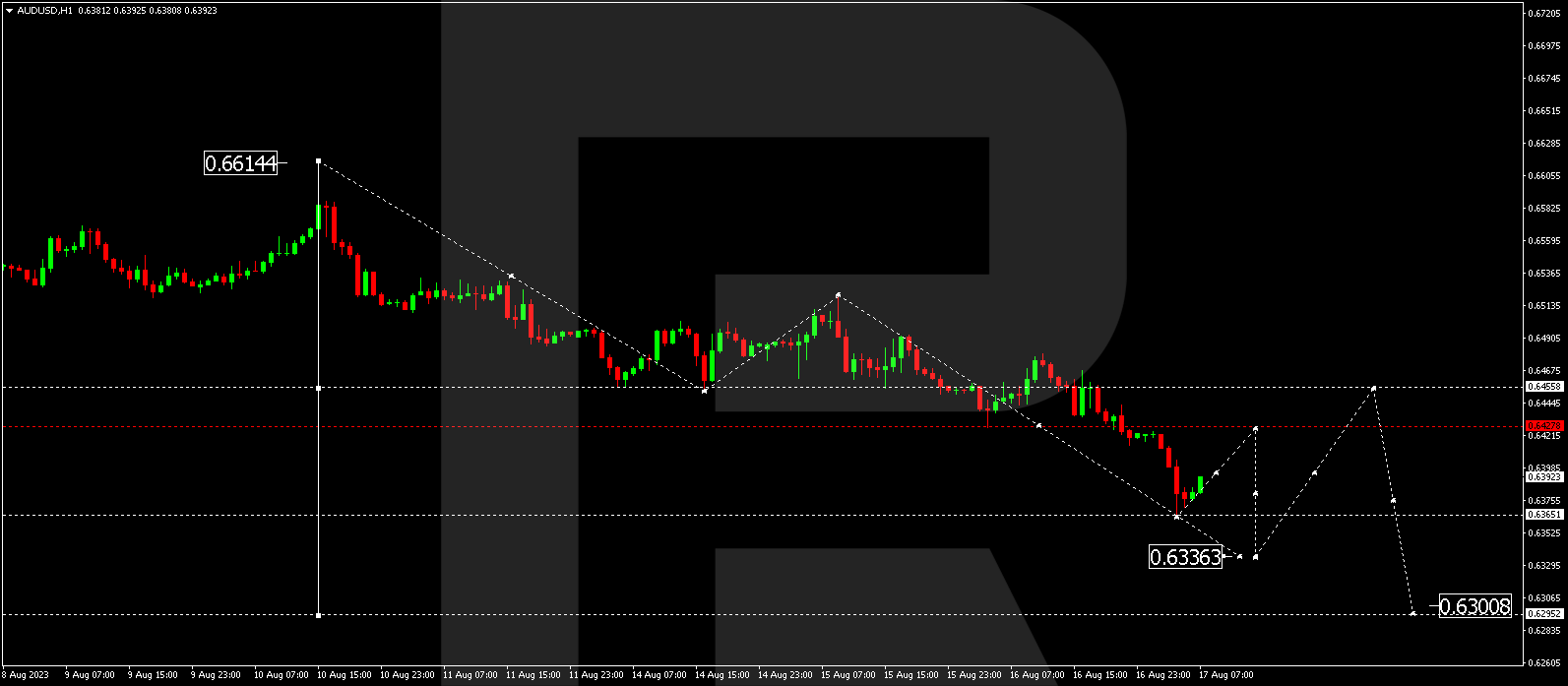 AUD/USD has finalized a decline wave at 0.6364. A corrective move to 0.6420 is plausible today (tested from beneath). Subsequently, a decline to 0.6336 could transpire, potentially leading the trend toward 0.6300.
BRENT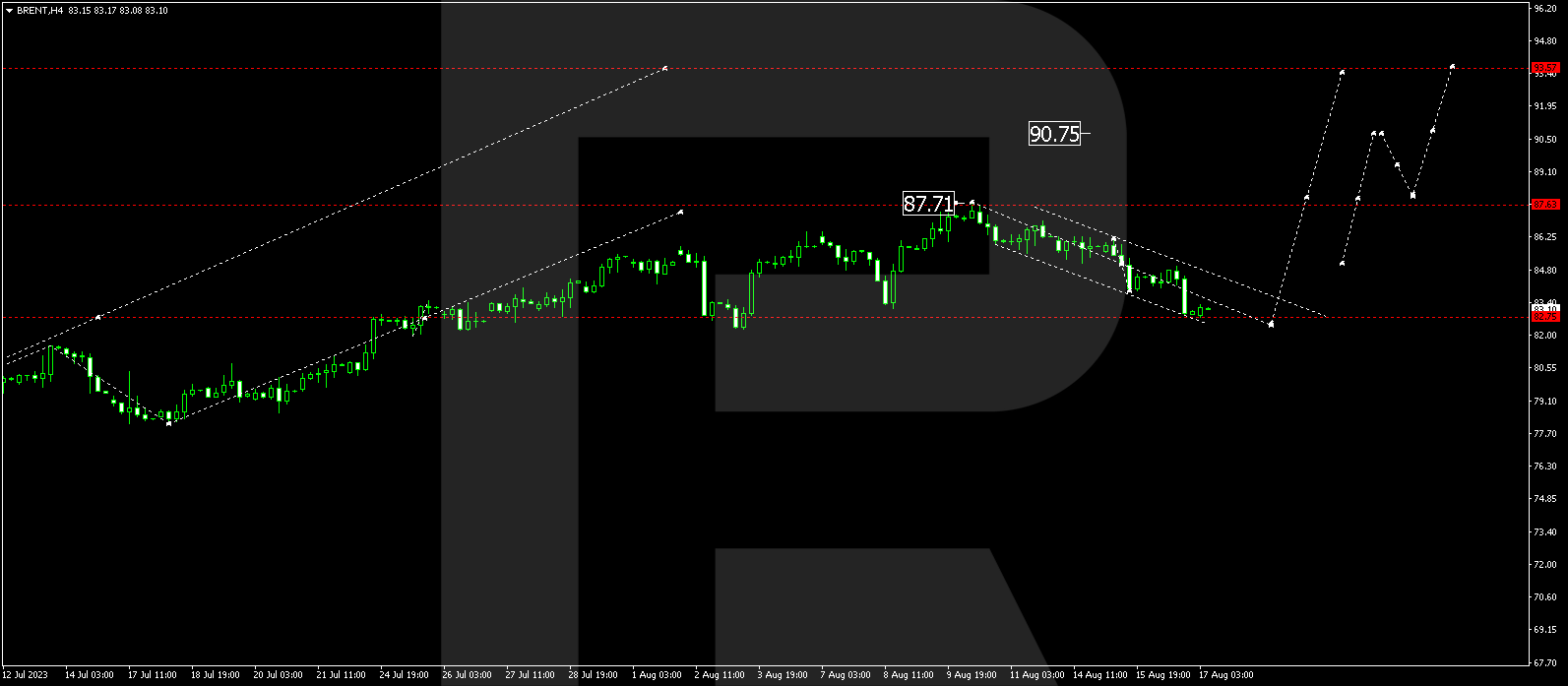 Brent recently underwent a correction to 82.75, with a projected consolidation range forming above this level today. An upward breakout from this range may propel the wave toward 90.75, from where the trend might extend to 93.55, representing a local target.
XAU/USD (Gold vs US Dollar)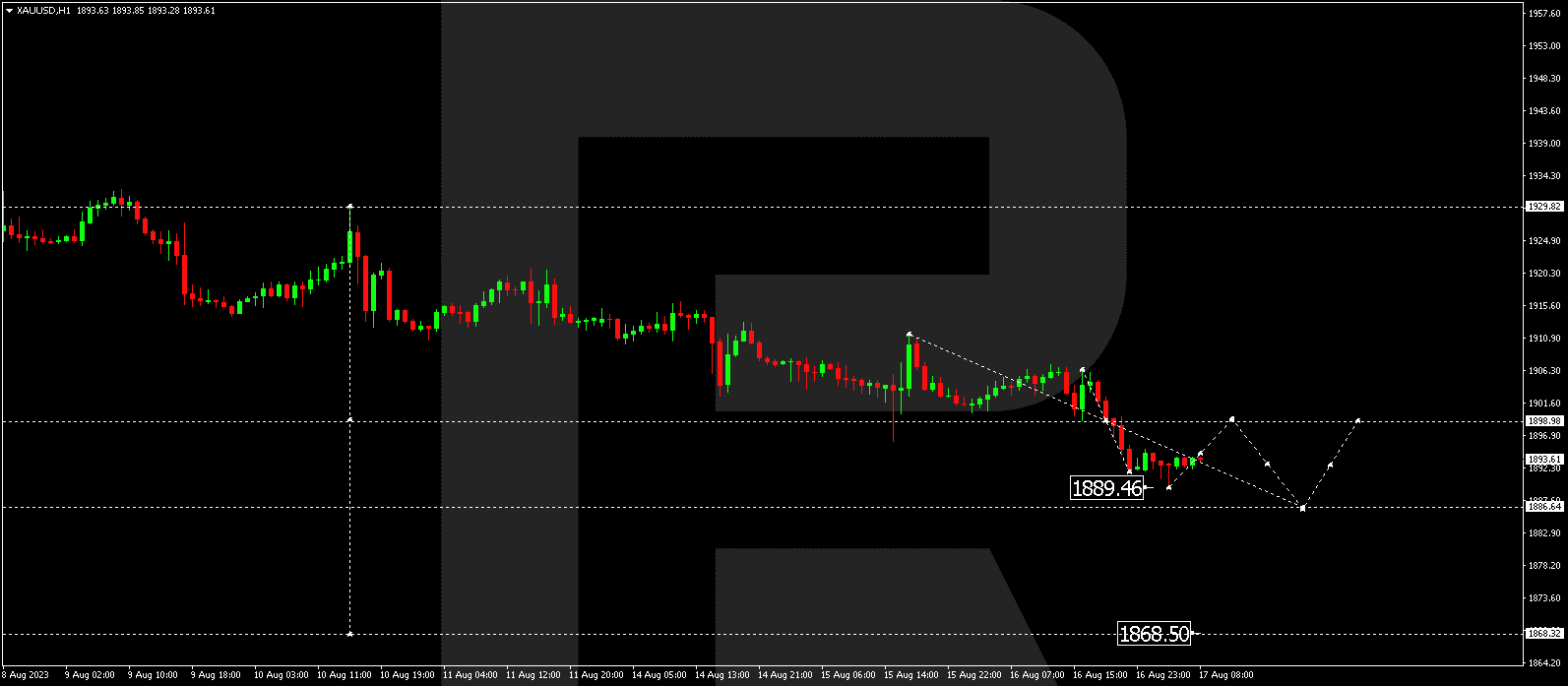 Gold has completed its downward structure at 1889.50. A potential correction to 1900.00 could occur today. After this phase concludes, the decline could persist to 1868.50, marking only half of the descending wave. The estimated target for this movement lies at the 1715.00 threshold.
S&P 500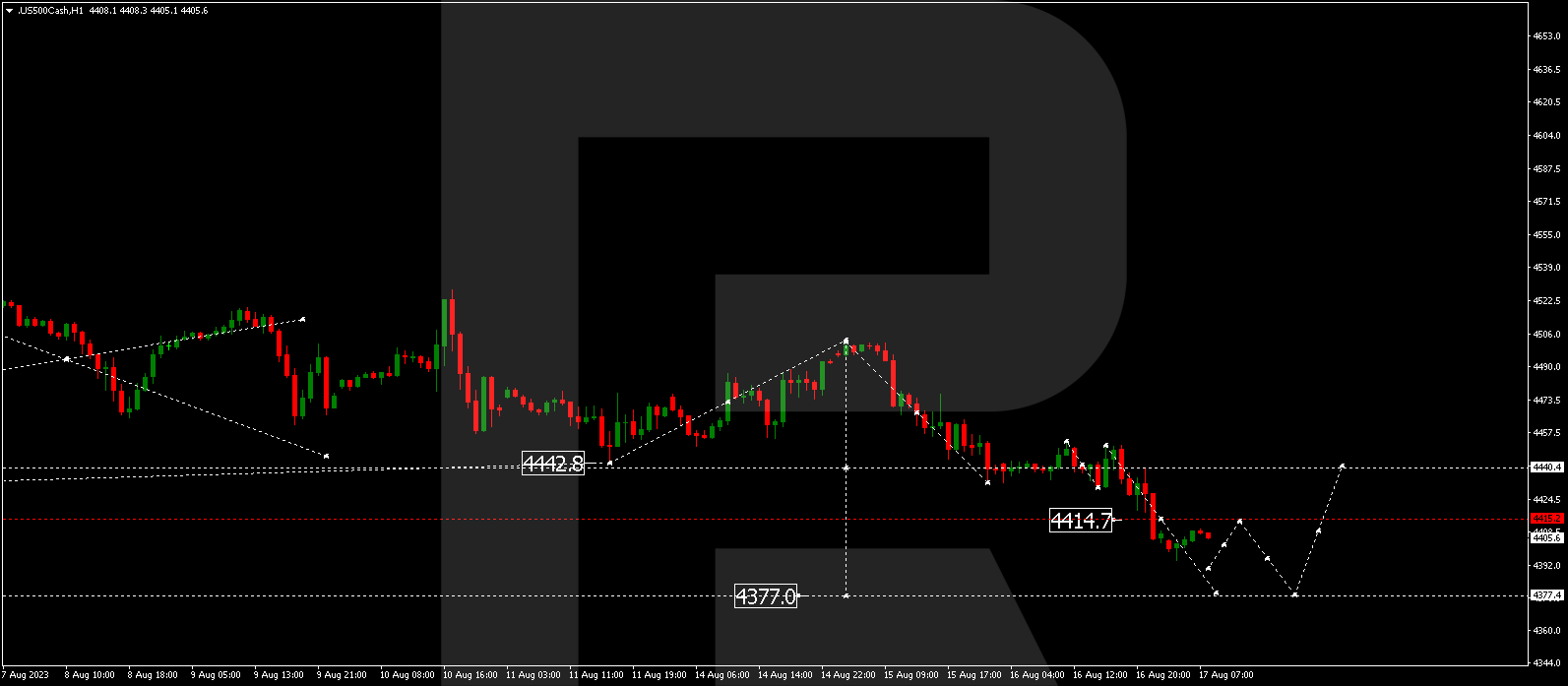 The stock index has established a consolidation range around 4440.0, and an anticipated downward breakout continues the descent wave to 4390.0. Upon reaching this level, an upward move to 4415.0 is not ruled out (with a test from beneath). A subsequent decline to 4377.0 is anticipated, serving as a local target.