Technical Analysis & Forecast August 18, 2023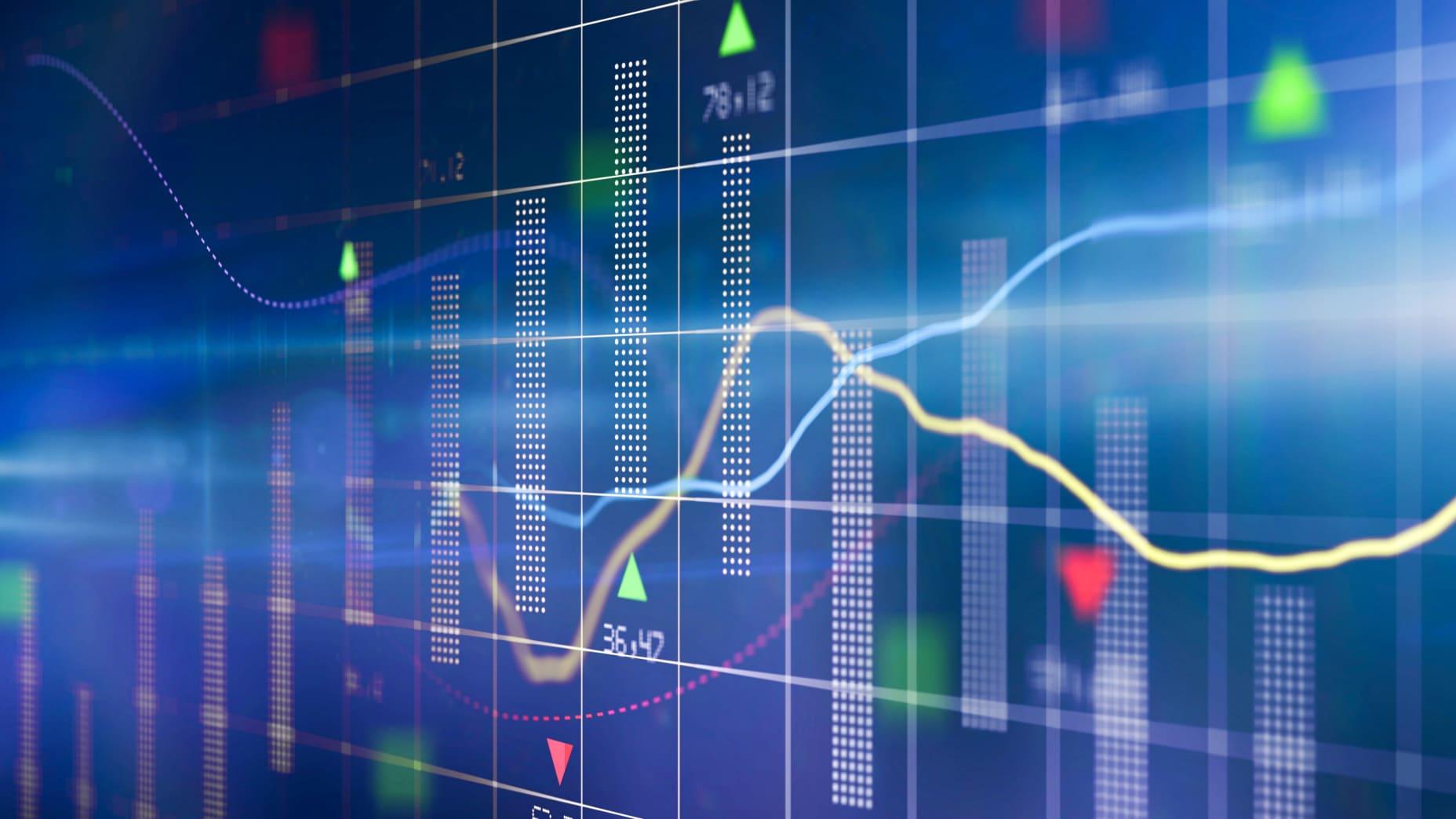 The downward trajectory of the S&P 500 index persists. Additionally, we'll delve into the dynamics of EUR, GBP, JPY, CHF, AUD, Brent, and Gold in this overview.
EUR/USD (Euro vs US Dollar)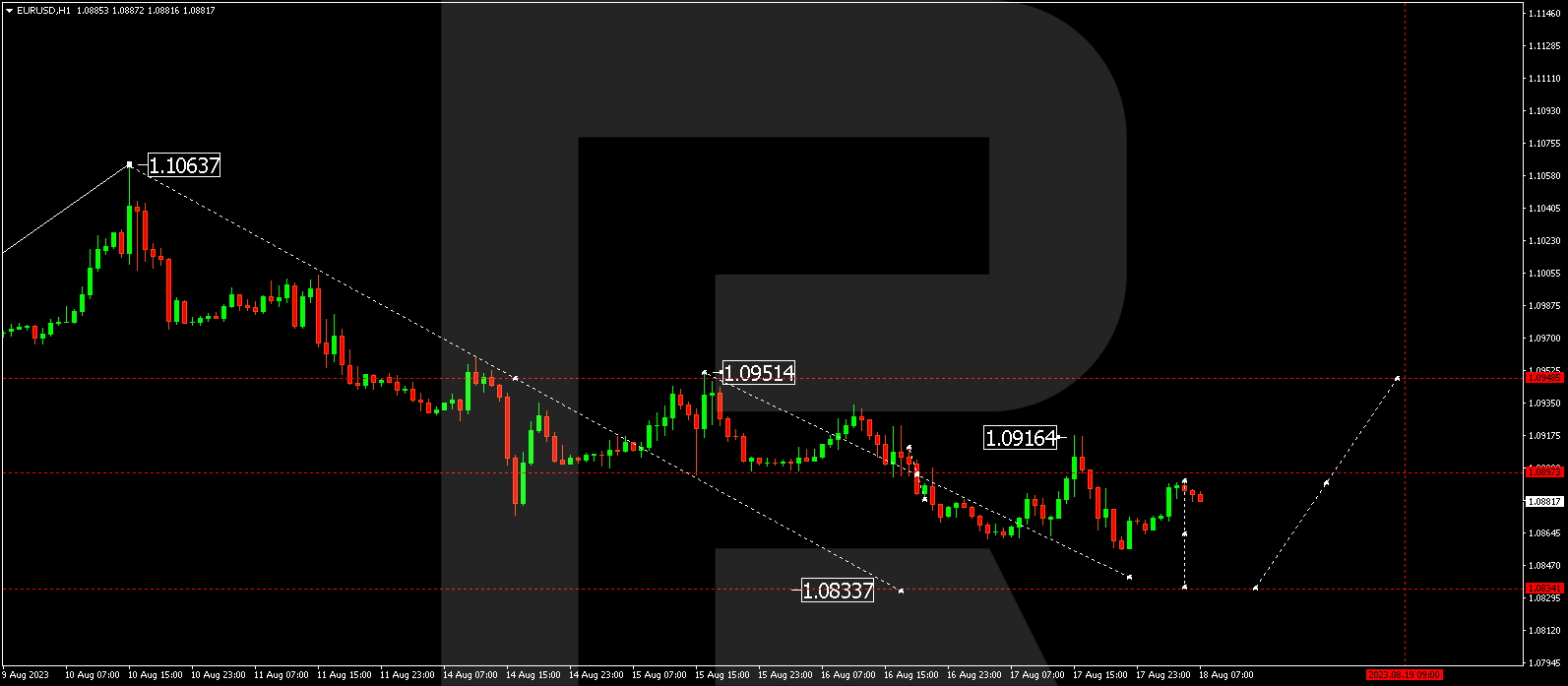 EUR/USD underwent a decline, reaching 1.0855, followed by a correction to 1.0893. Today, the market initiates a fresh decline to 1.0833. Once this level is achieved, the potential for a correction to 1.0944 is not to be excluded, succeeded by a decline to 1.0750. This marks a local target.
GBP/USD (Great Britain Pound vs US Dollar)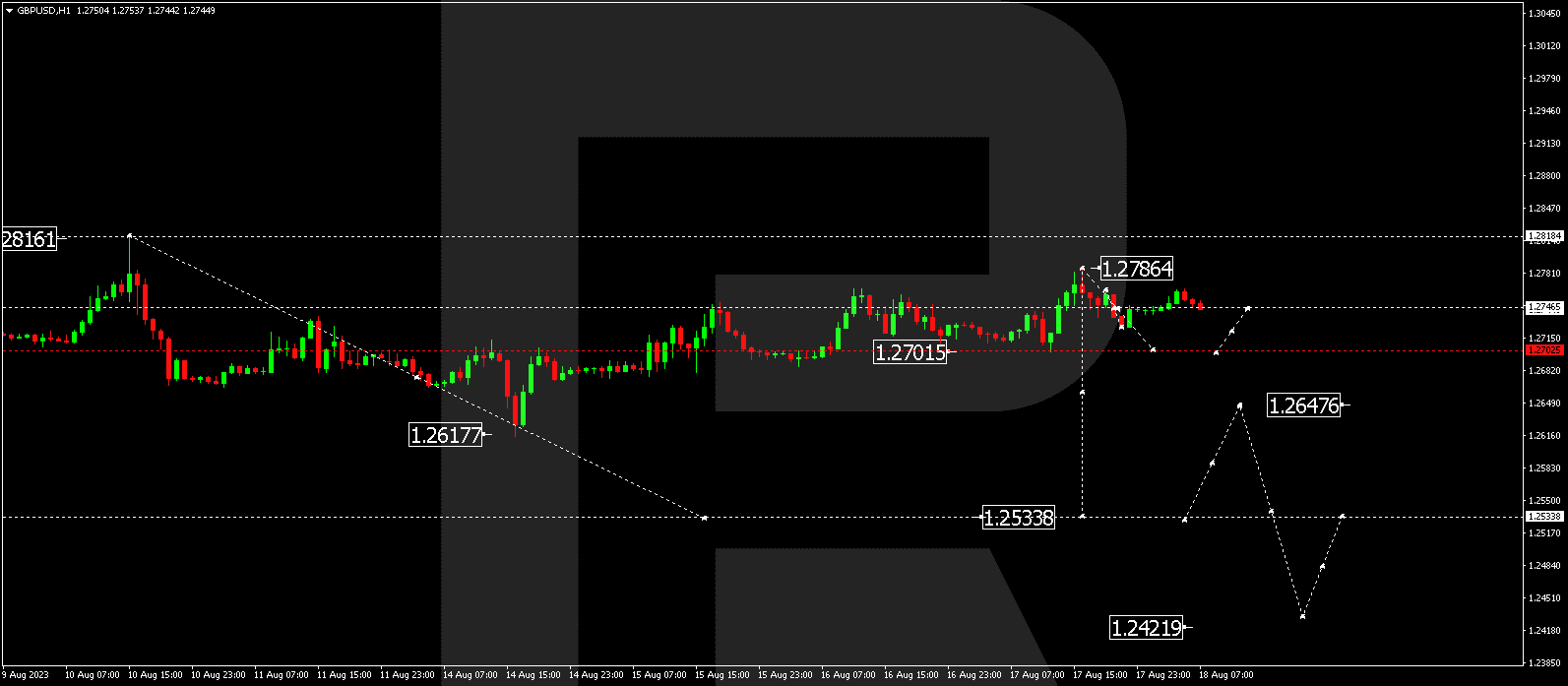 GBP/USD is in the process of shaping a broad consolidation range centered around 1.2700. At one juncture, the market expanded this range to 1.2786. A decline to 1.2700 is conceivable today. Should this range be breached to the downside, the opportunity for a decline to 1.2611 arises, paving the way for the trend's continuation to 1.2533.
USD/JPY (US Dollar vs Japanese Yen)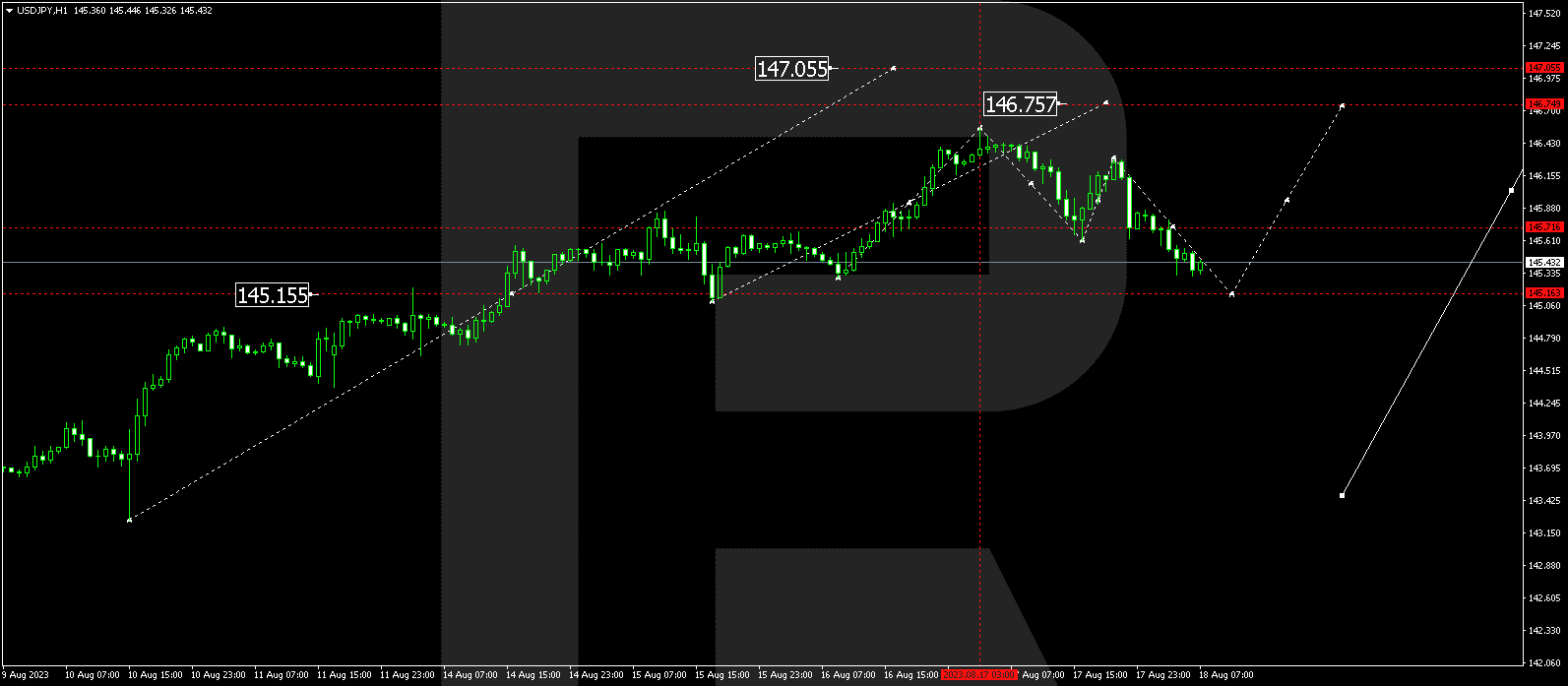 USD/JPY continues its corrective phase towards 145.15. Subsequently, a new upswing to 146.76 is anticipated to commence, potentially propelling the trend forward to 147.05.
USD/CHF (US Dollar vs Swiss Franc)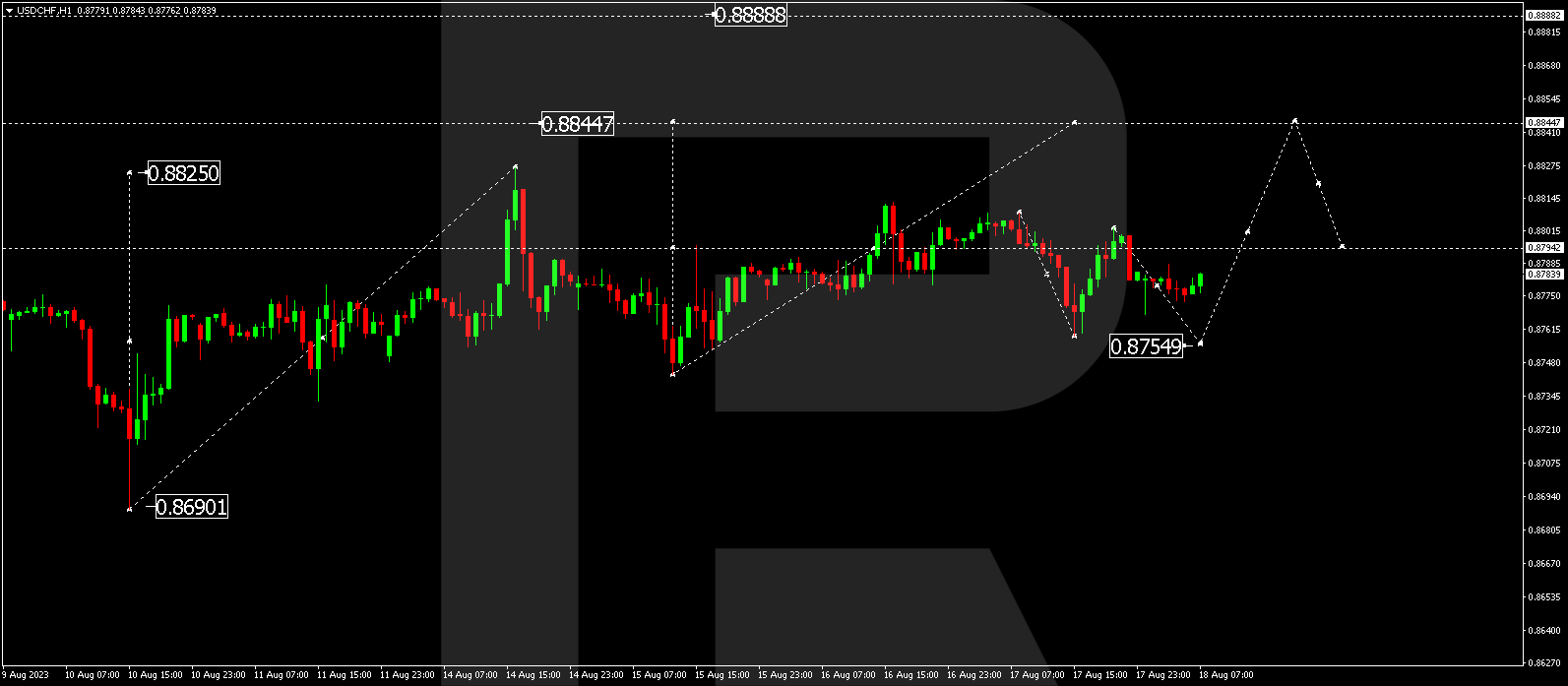 USD/CHF is navigating a consolidation range near 0.8795, displaying limited discernible momentum. A decline to 0.8755 is plausible today, succeeded by an ascent to 0.8844. After achieving this level, a corrective phase to 0.8800 is not out of the question, paving the way for an upswing to 0.8888.
AUD/USD (Australian Dollar vs US Dollar)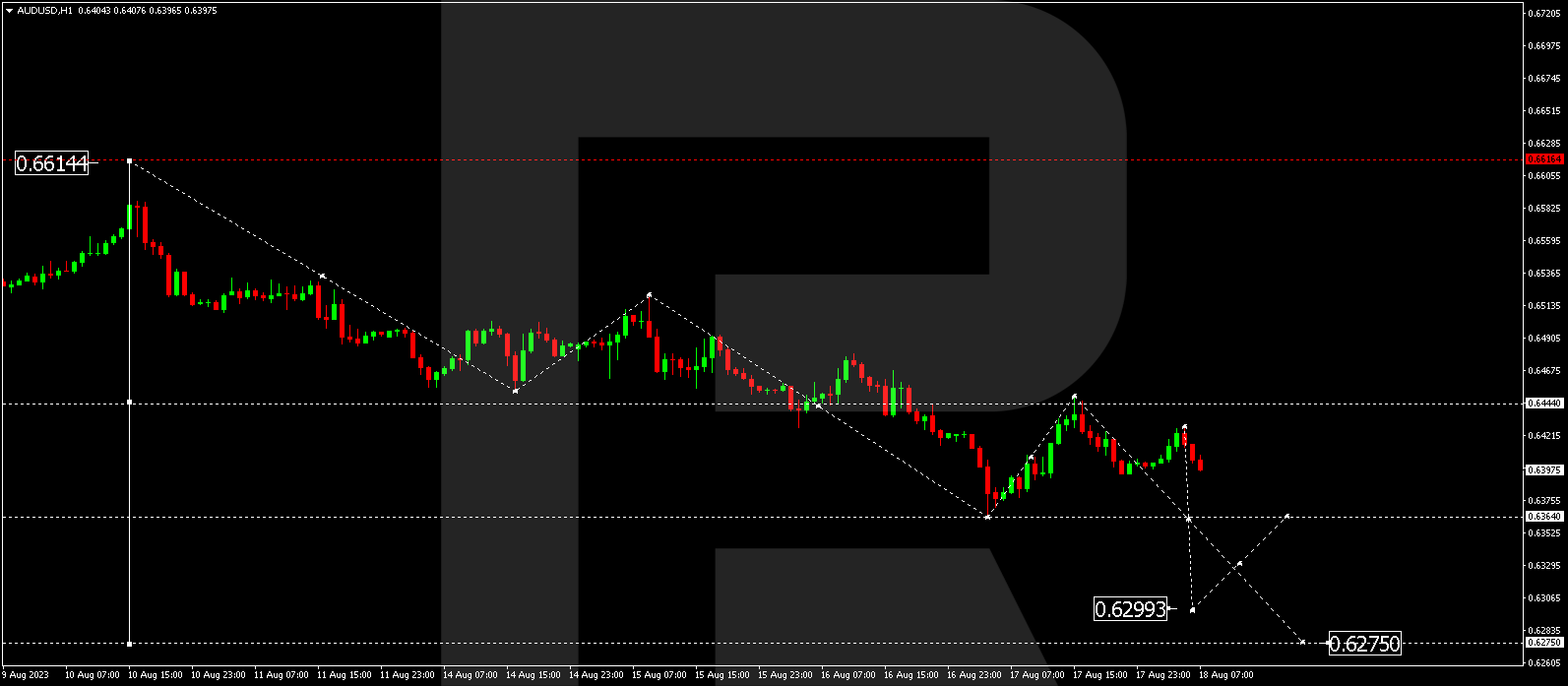 AUD/USD concluded its corrective wave at 0.6444 (following a test from below). Today, the wave might sustain its decline to 0.6363. A downward breach of this level could trigger a potential descent to 0.6299, subsequently facilitating the trend's continuation to 0.6275.
BRENT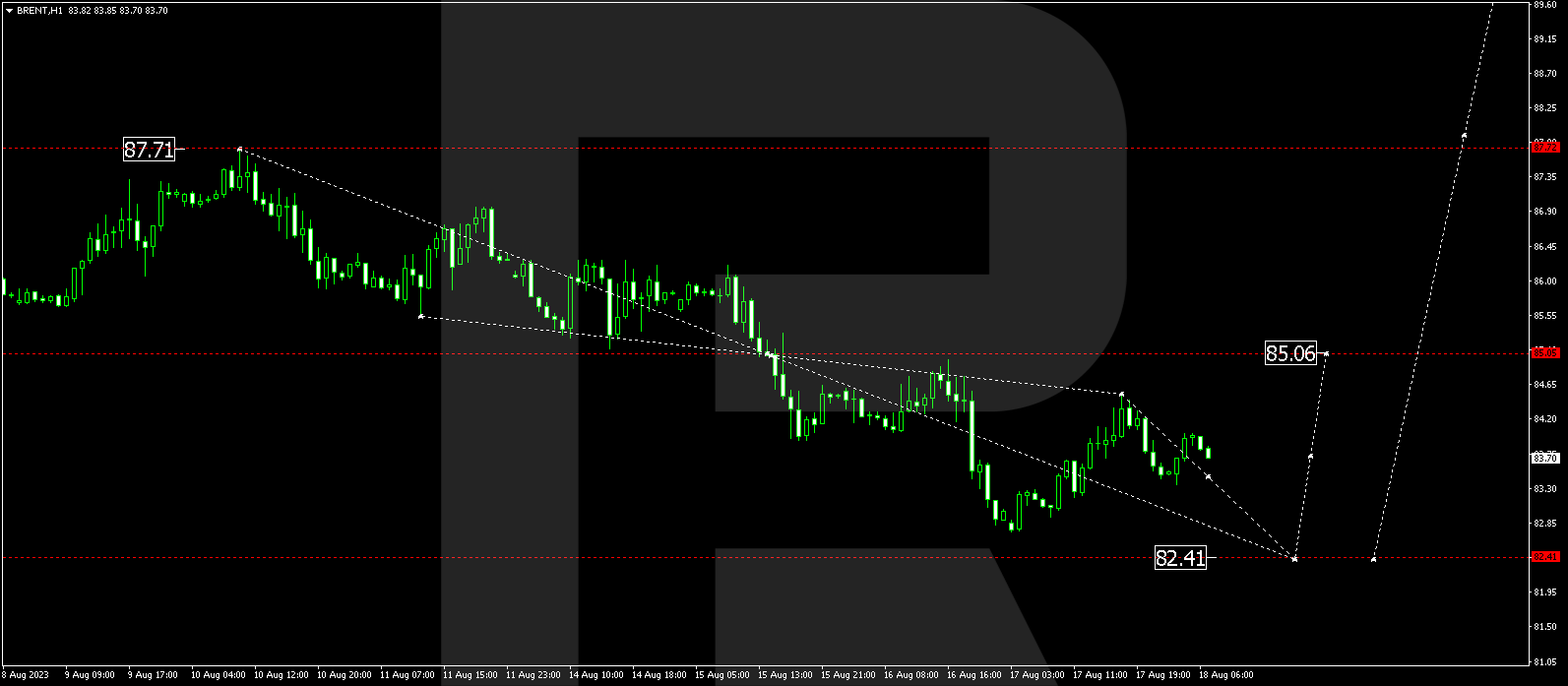 The trajectory of crude oil quotes seems poised for another descent to 82.40. Post this downward wave, a fresh uptrend towards 85.05 could initiate, potentially progressing towards 87.77.
XAU/USD (Gold vs US Dollar)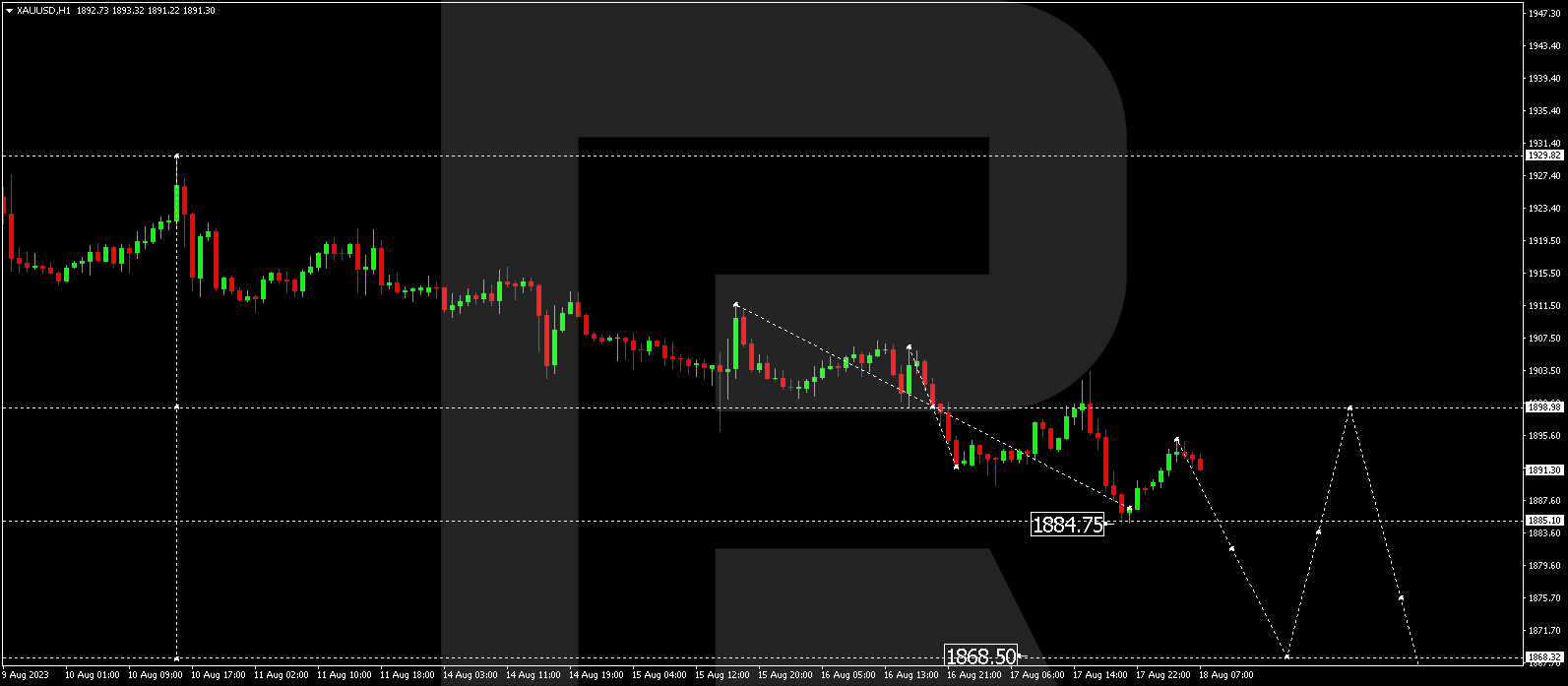 Gold has marked the culmination of its descent at 1884.75. The prospect of a correction to 1895.00 looms today. Following the correction, the downward wave may resume, extending to 1868.50, potentially culminating at 1715.00. This corresponds to a local target.
S&P 500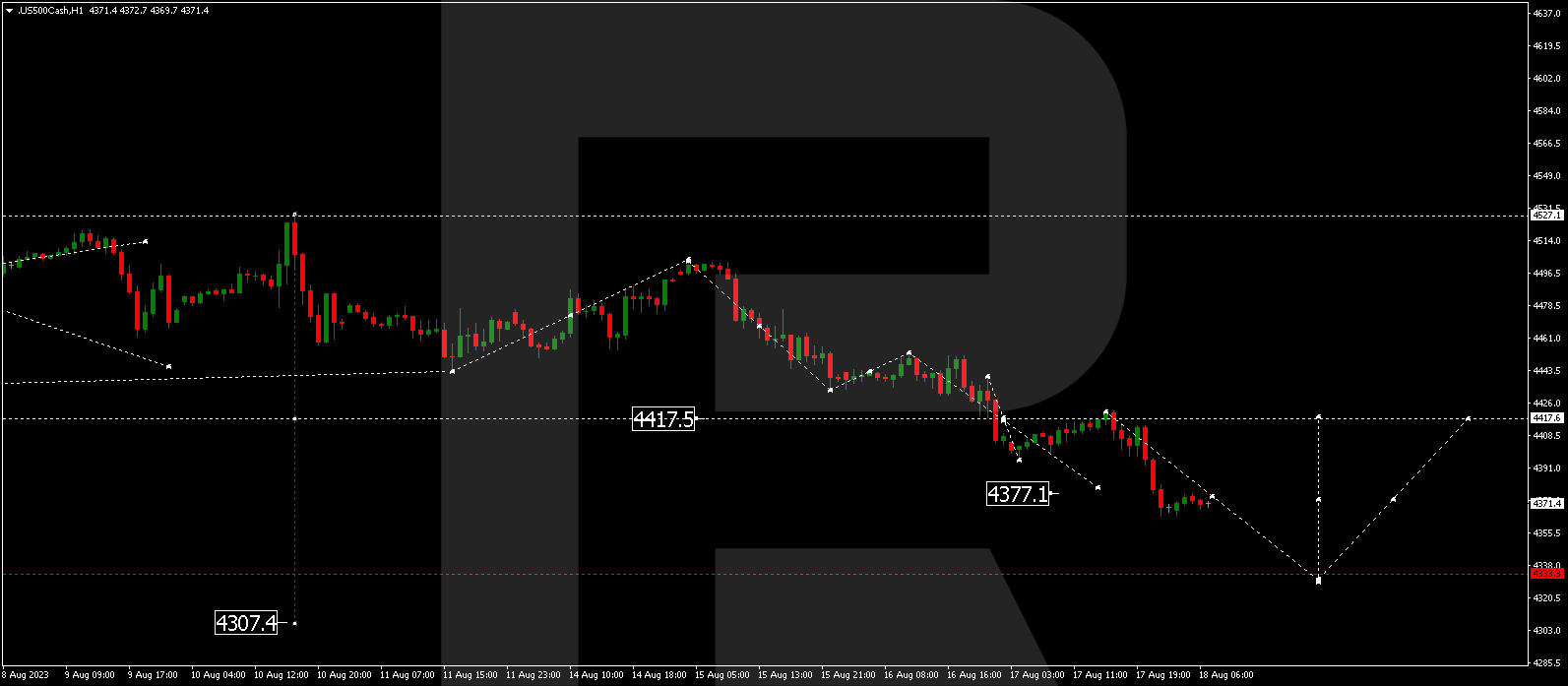 The stock index persists in its downward wave towards 4333.3. Post reaching this level, a corrective phase to 4417.5 might commence (subject to a test from below), followed by a decline to 4300.0. This represents a local target.