Technical Analysis & Forecast for August 21, 2023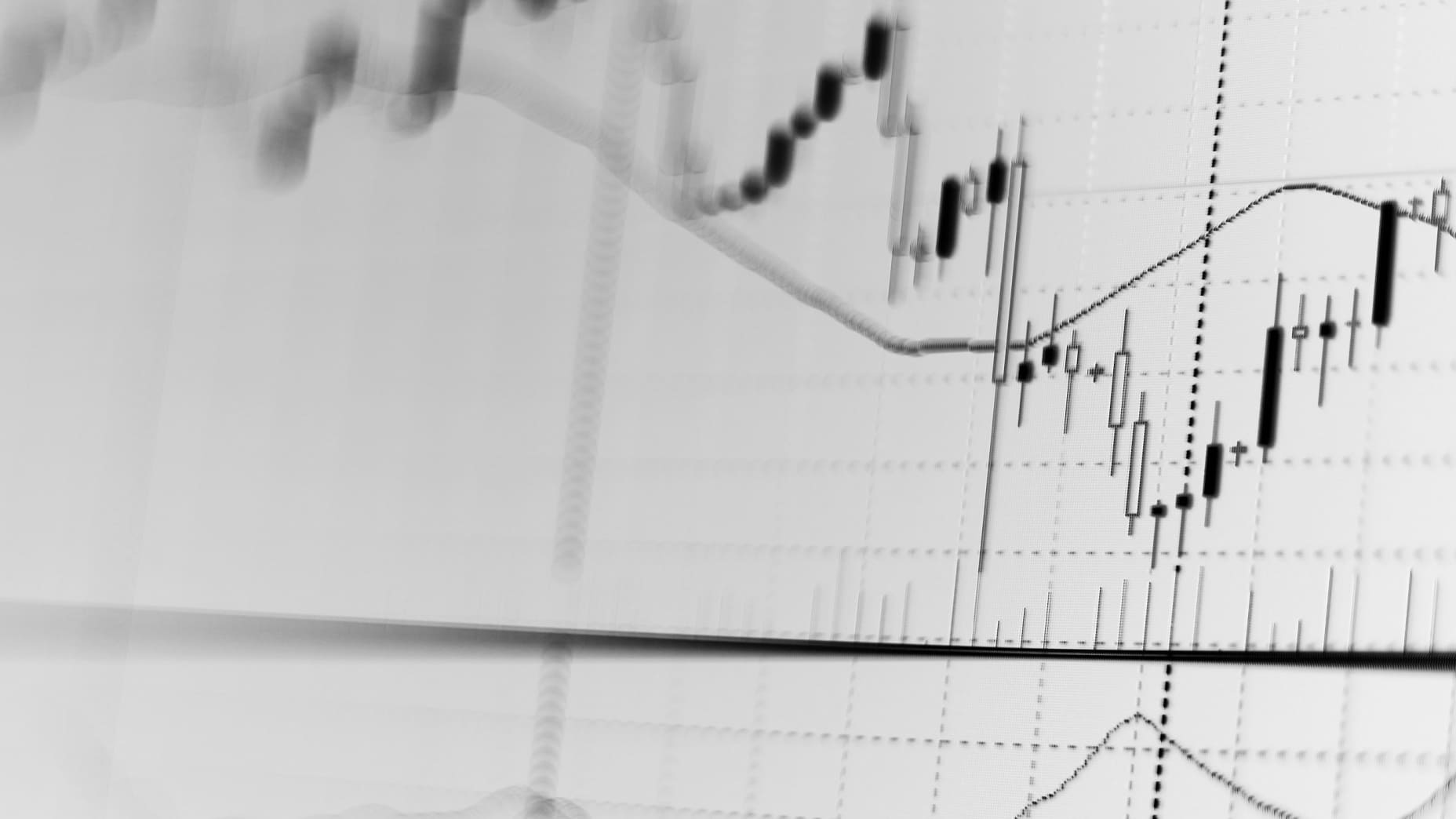 The Euro (EUR) remains on a downward trajectory. This analysis also encompasses the British Pound (GBP), Japanese Yen (JPY), Swiss Franc (CHF), Australian Dollar (AUD), Brent Crude Oil, Gold, and the S&P 500 index.
EUR/USD (Euro vs US Dollar)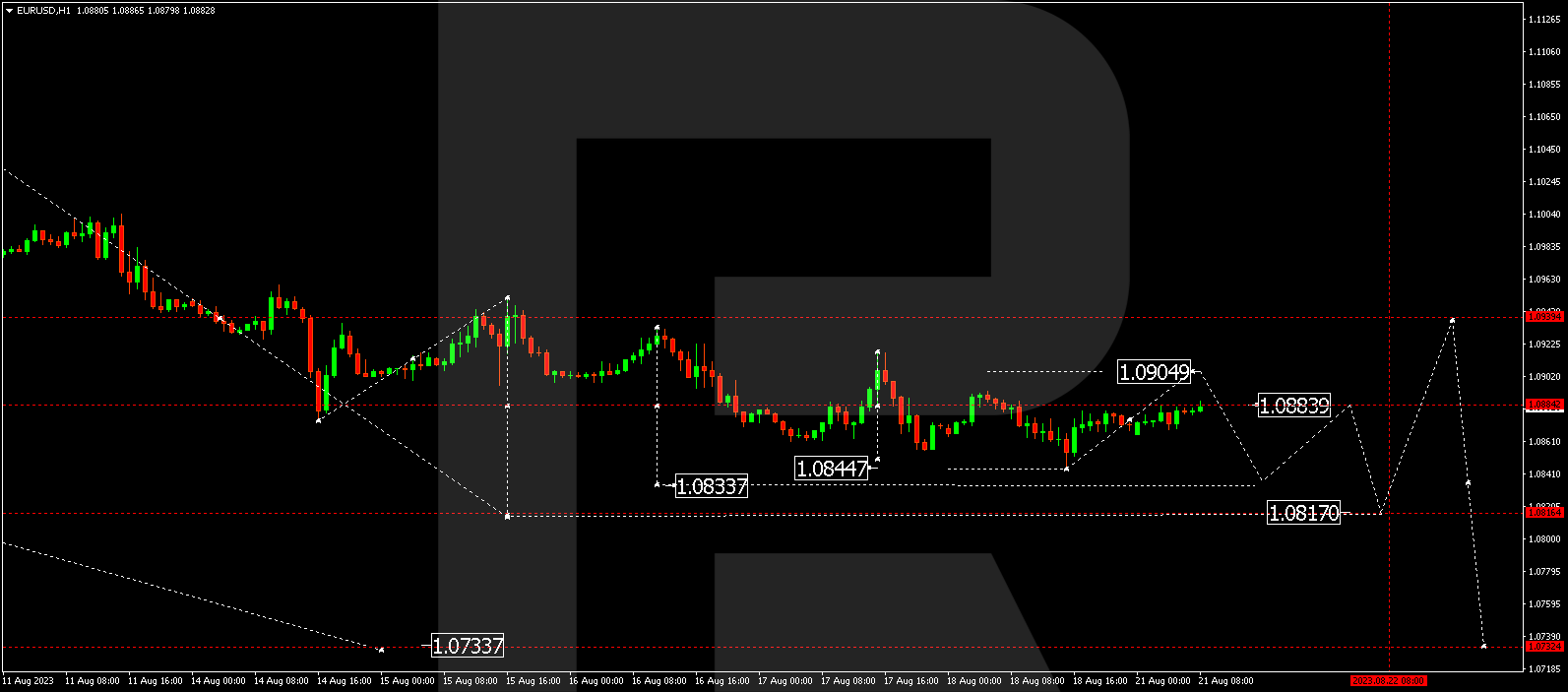 EUR/USD has recently concluded a bearish wave at 1.0844, followed by a correction to 1.0883. We anticipate the commencement of another downward structure today, targeting 1.0833. Following this, a corrective phase towards 1.0944 may occur, followed by another descent to 1.0810, constituting a local target.
GBP/USD (Great Britain Pound vs US Dollar)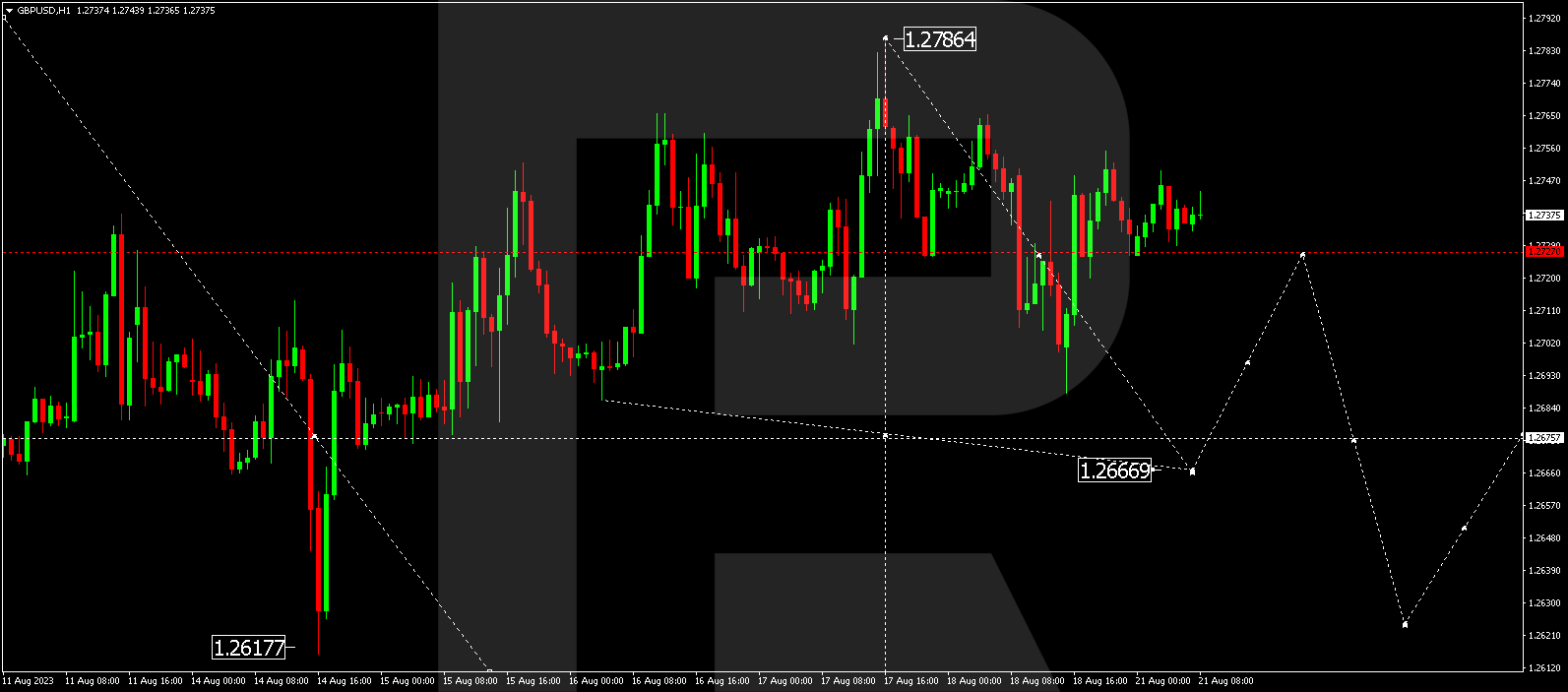 GBP/USD is currently ensnared within a broad consolidation range around 1.2700, lacking a distinct trend. The market did extend the range to 1.2688 at one juncture. In today's context, it has manifested a corrective phase towards 1.2755. An imminent descent to 1.2666 is anticipated, and if this level is breached, the trend could continue towards 1.2566.
USD/JPY (US Dollar vs Japanese Yen)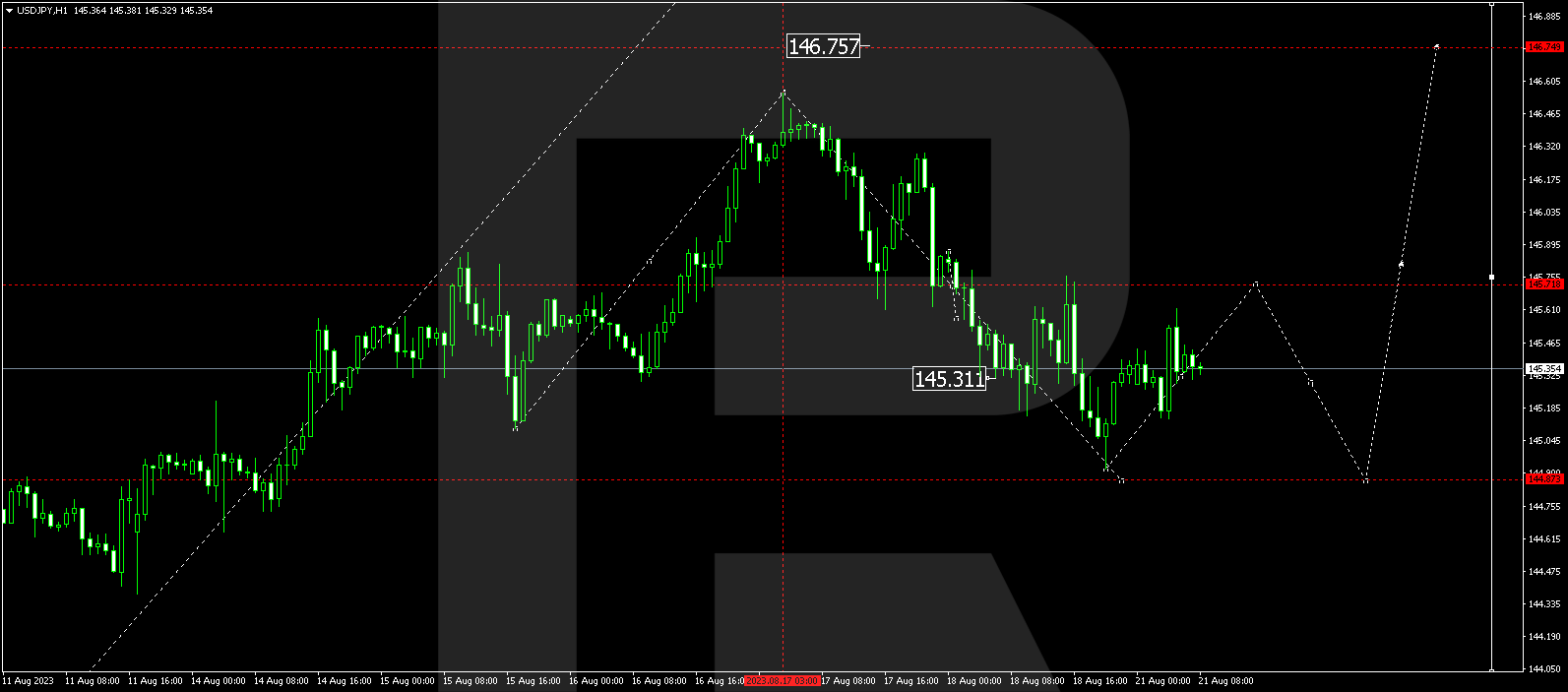 USD/JPY is shaping a consolidation range near 145.33. A rise to 145.71 is conceivable, with a subsequent drop to 144.88, followed by a resurgence towards 146.75.
Participate in the RoboForex partner promotion with a total prize pool of 1,000,000 USD! Click on the banner to learn about the participation conditions and join the cash prize draws.

USD/CHF (US Dollar vs Swiss Franc)
USD/CHF is currently advancing in a bullish wave towards 0.8833, with the potential to continue to 0.8888, marking only the first segment of this upward motion.
AUD/USD (Australian Dollar vs US Dollar)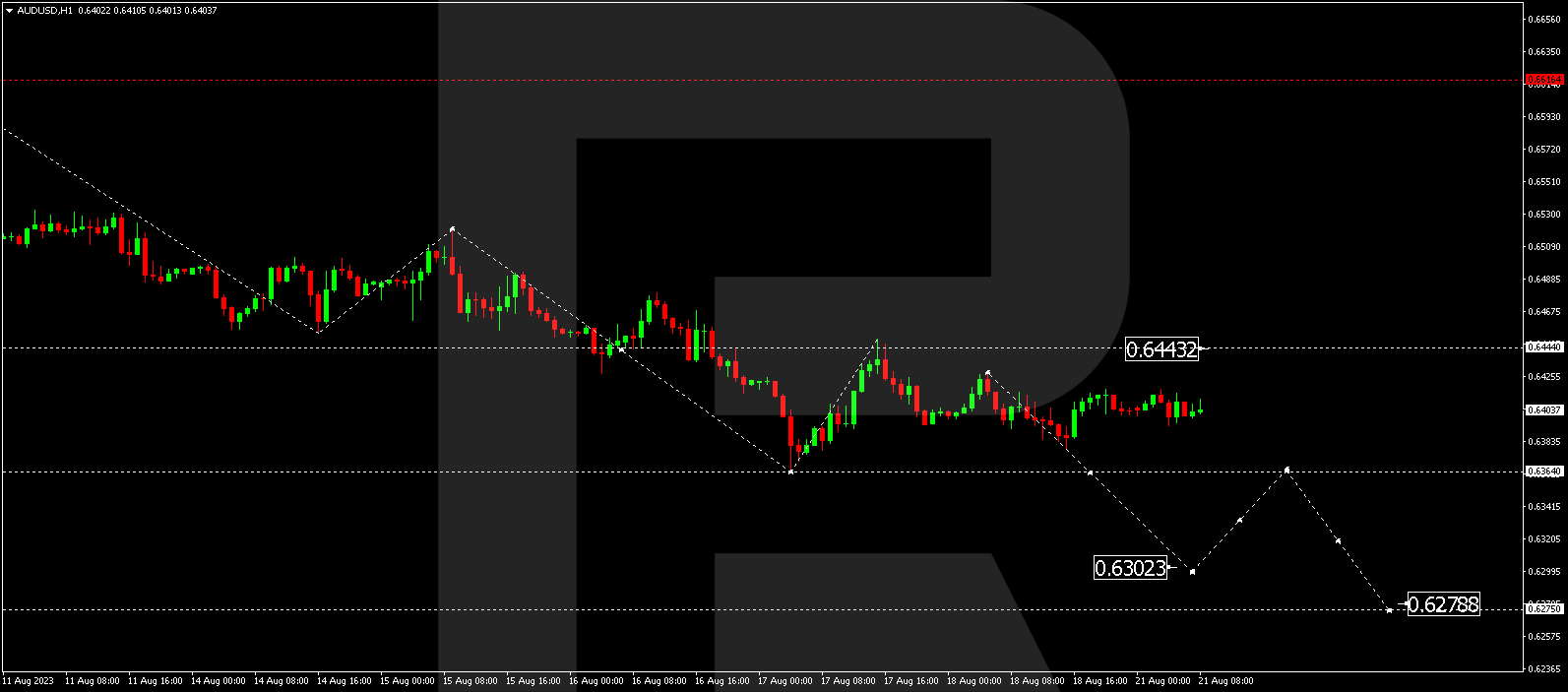 AUD/USD is amidst a descending wave to 0.6363. Should this level be breached, the potential for a further drop to 0.6300 could emerge, ultimately extending to 0.6277.
BRENT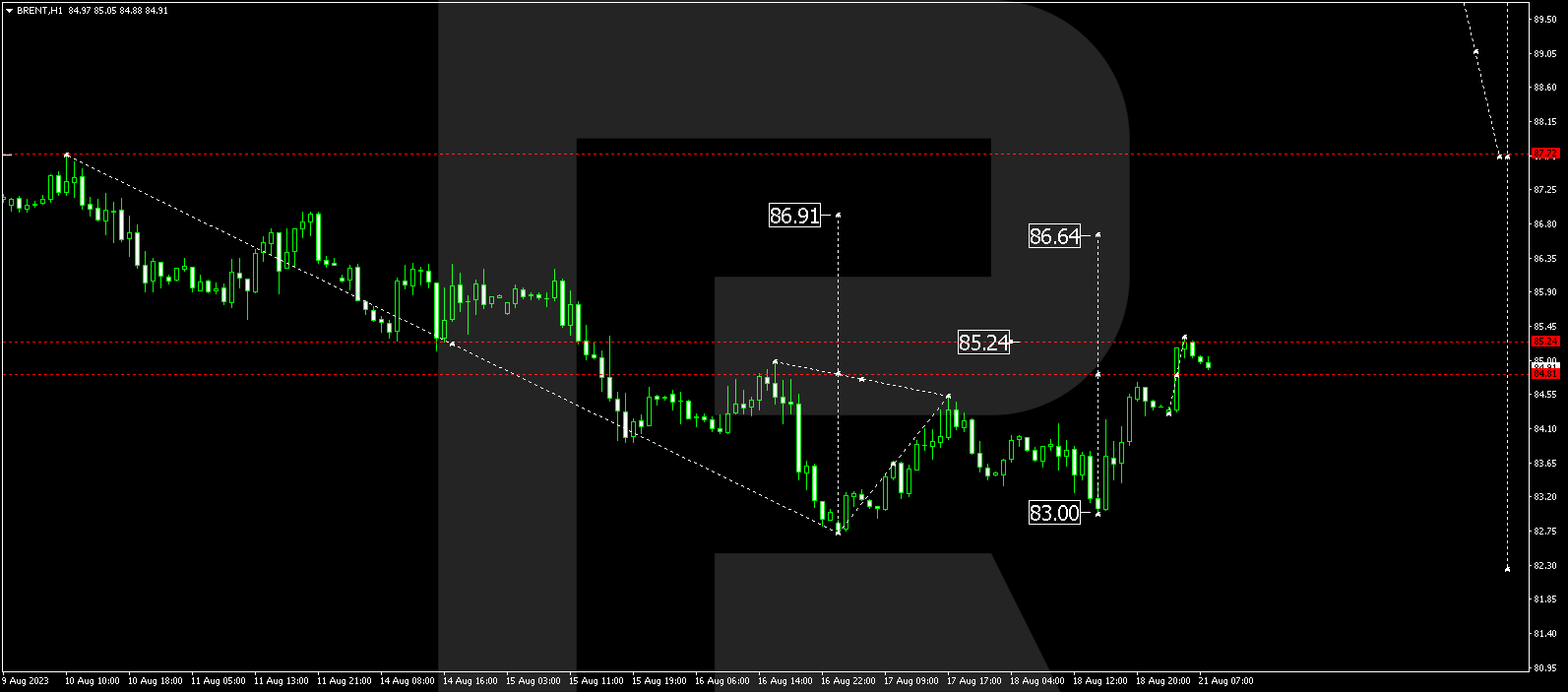 Crude oil prices are bolstered by a support level at 83.00 while persisting in an upward trajectory. A recent high was achieved at 85.25, and a narrow consolidation range might materialize beneath this level today. An exit from the range in an upward direction could propel the price to 86.64, subsequently continuing to 86.90, which constitutes the initial target.
XAU/USD (Gold vs US Dollar)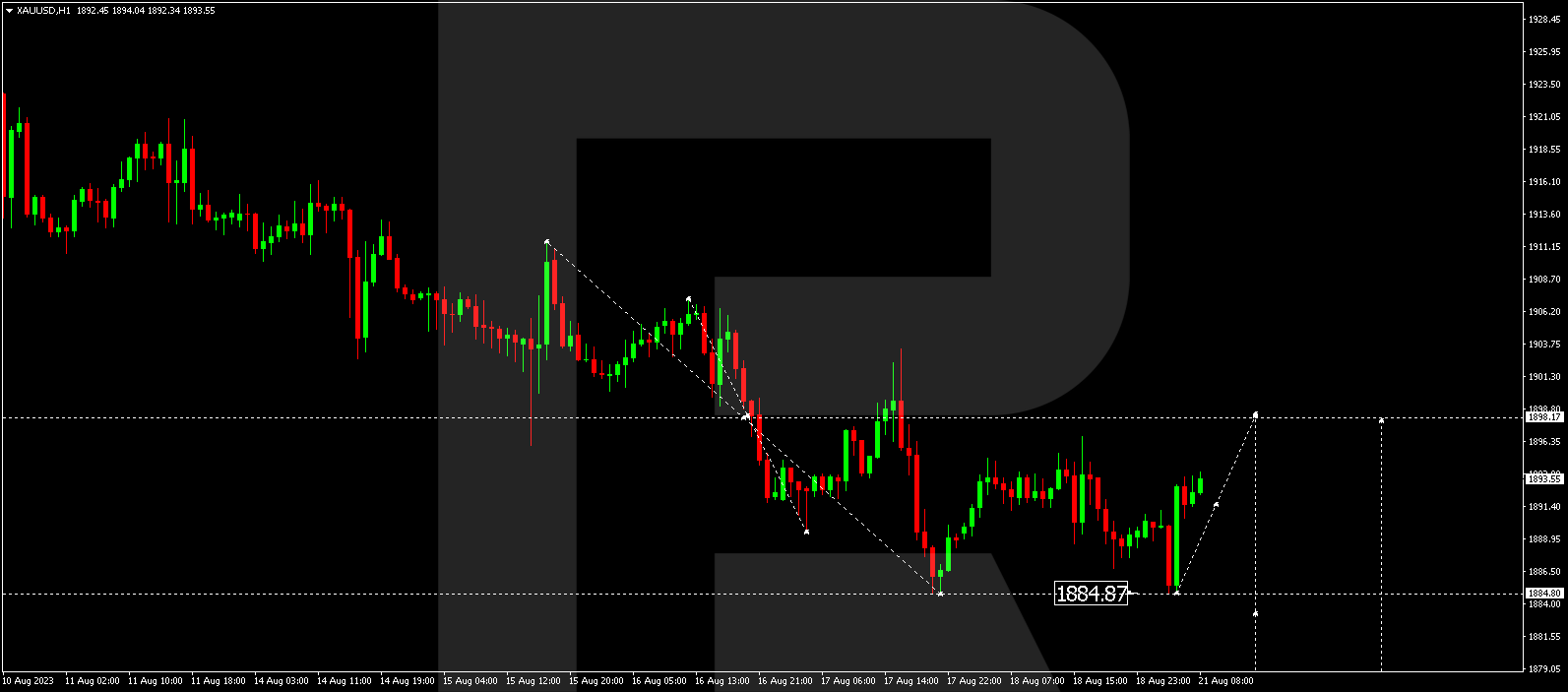 Gold has completed a bearish phase, reaching 1884.81, and a corrective rally to 1898.00 may ensue today, potentially including a test from below. After this correction concludes, the bearish momentum could persist, targeting 1868.50, with a longer-term goal of 1715.00, denoting a local target.
S&P 500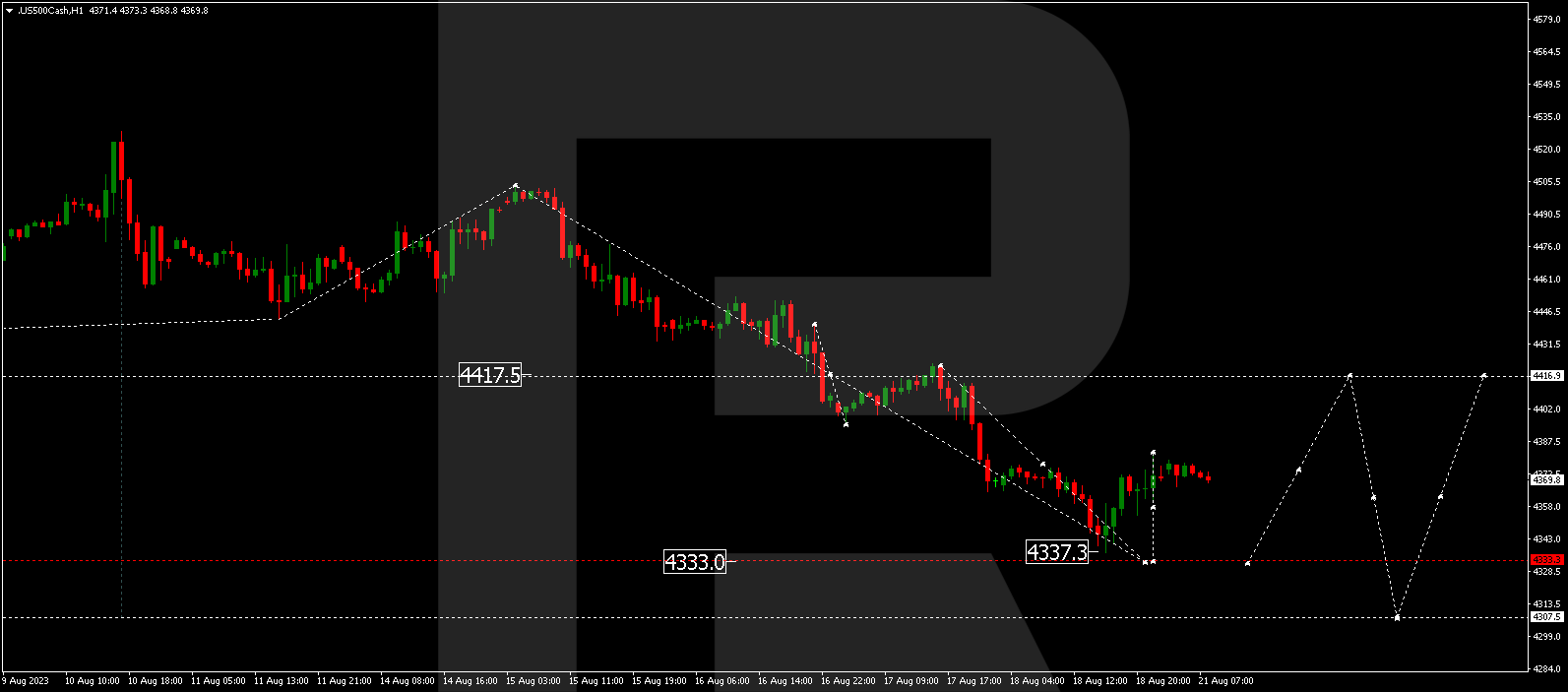 The stock index remains within a bearish wave to 4333.3. Subsequently, a correction to 4417.0 might initiate, possibly including a test from below, followed by a descent to 4300.0, constituting a local target.