Technical Analysis & Forecast for August 29, 2023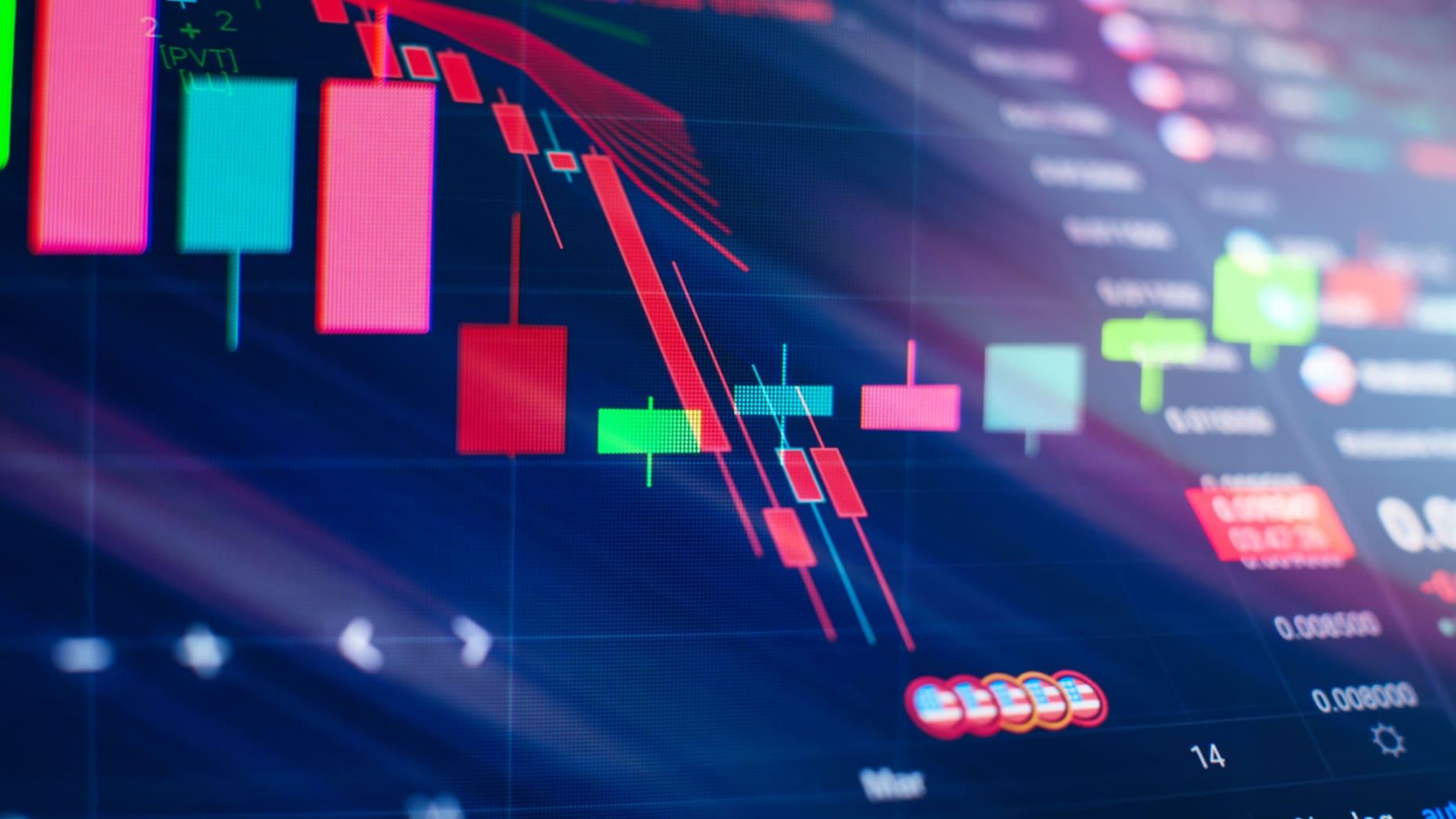 Gold Prepares for Another Round of Decline - Plus Insights into EUR, GBP, JPY, CHF, AUD, Brent, and the S&P 500 Index
EUR/USD (Euro vs US Dollar)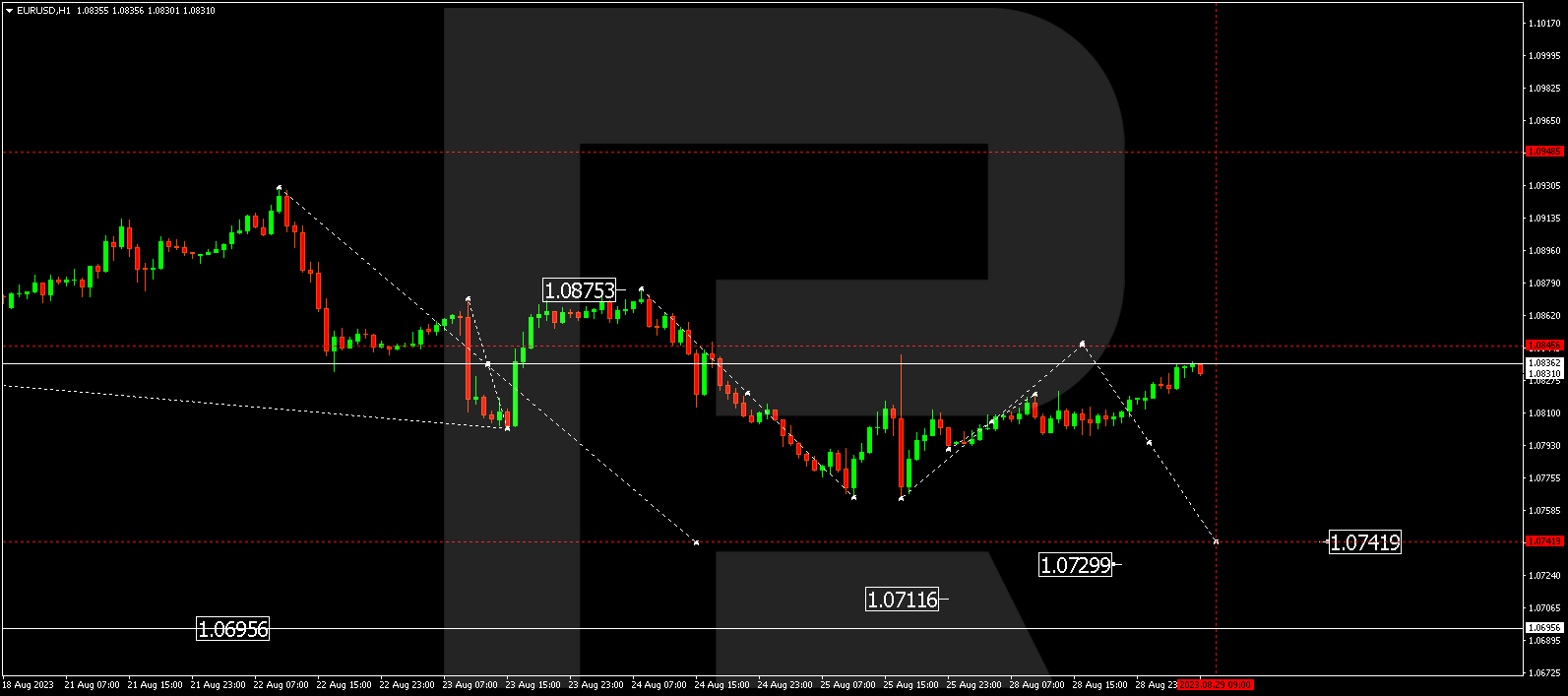 EUR/USD has wrapped up a fresh correction phase at 1.0836. Today, the market charts a course for decline to 1.0790. A downward breach of this level might pave the way for a descent to 1.0740, setting the stage for a continuation to 1.0700. This constitutes a local target.
GBP/USD (Great Britain Pound vs US Dollar)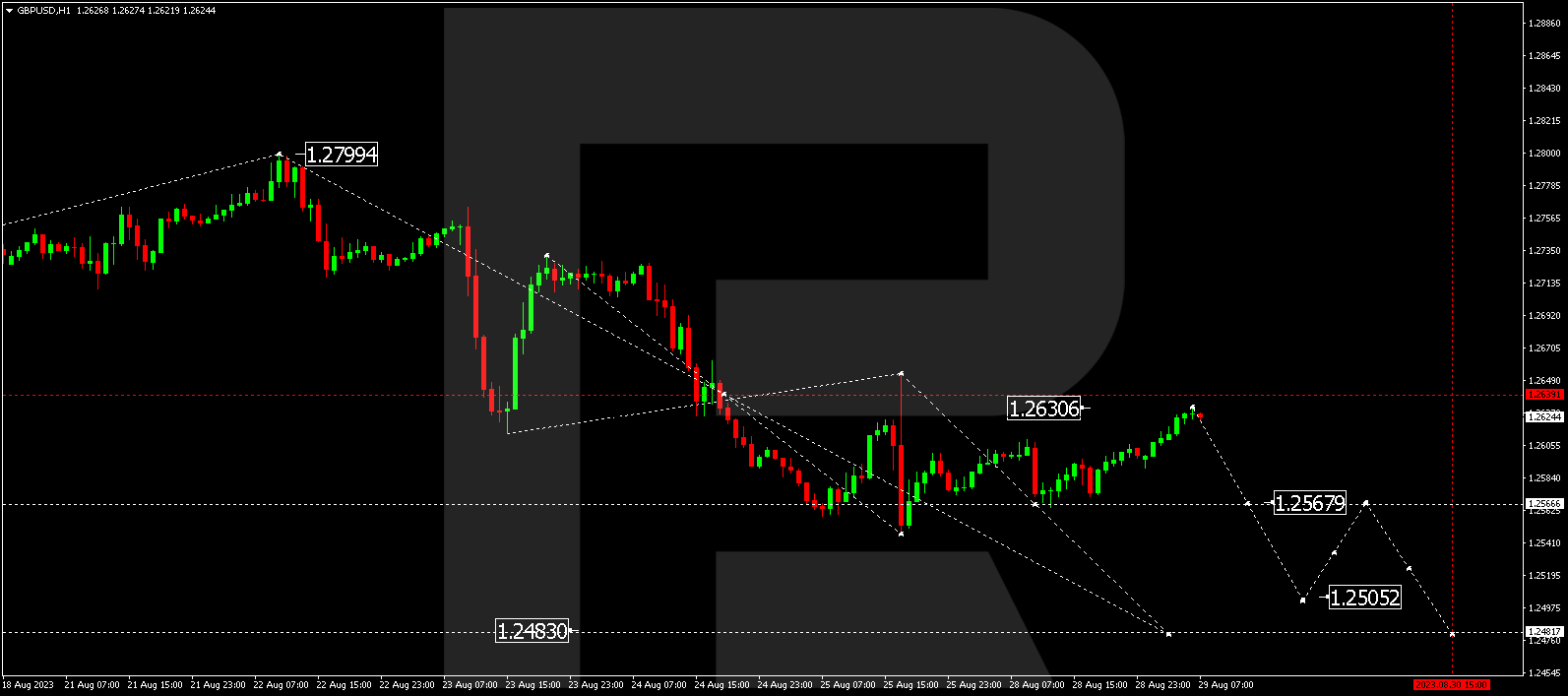 GBP/USD has executed a new correction structure to 1.2630. Today, the downward wave is poised to extend to 1.2567. Should it break below this level, it could unlock potential for further descent to 1.2505, and from there, the trend may persist to 1.2483. This marks a local target.
USD/JPY (US Dollar vs Japanese Yen)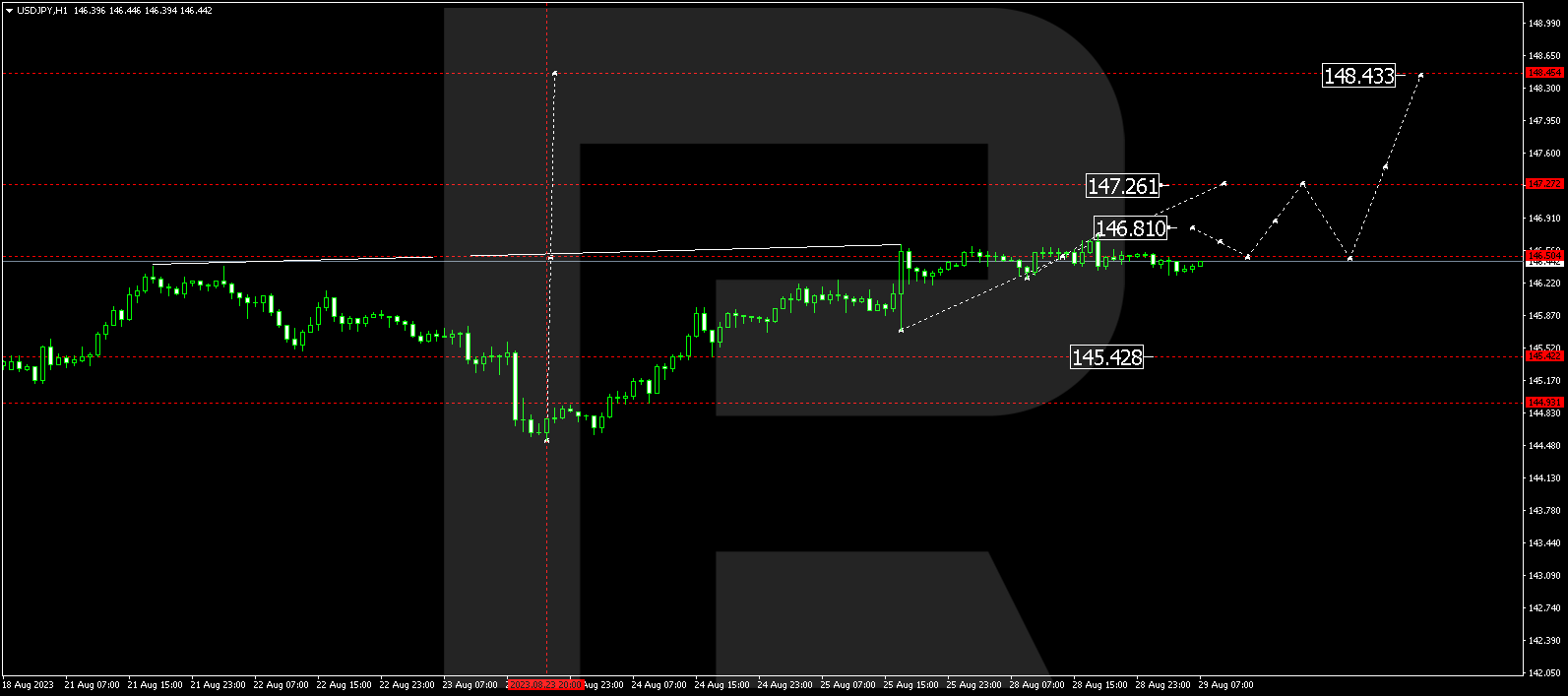 USD/JPY continues to construct a consolidation range around 146.50. An upward breakout from this range towards 146.81 is anticipated, followed by a descent to 146.50 (with a test from above). Subsequently, a climb to 147.26 could emerge, heralding a potential continuation to 148.43.
USD/CHF (US Dollar vs Swiss Franc)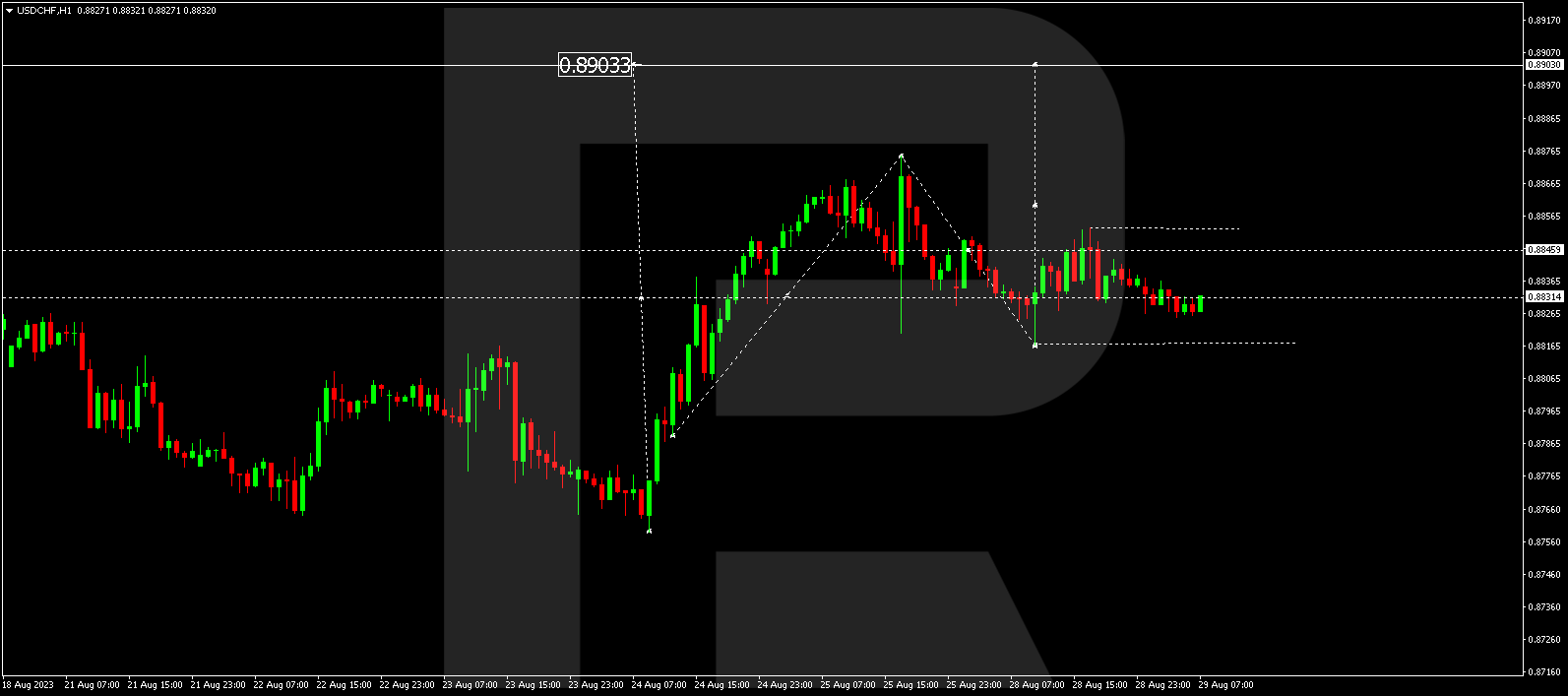 USD/CHF remains ensnared in a consolidation range around 0.8838, lacking a discernible trend. Today, an upward escape from this range and an extension of the wave to 0.8866 are plausible, marking a potential path to 0.8903. This serves as a local target.
AUD/USD (Australian Dollar vs US Dollar)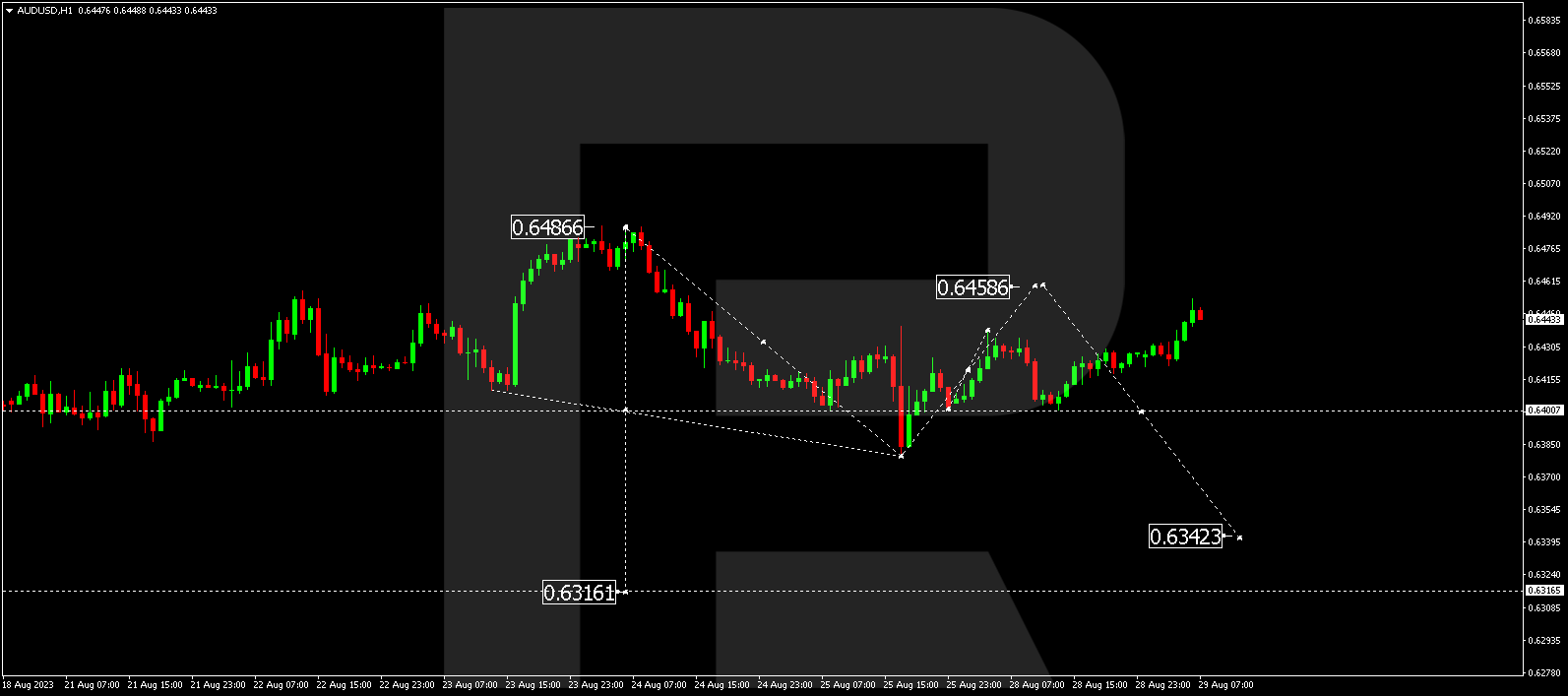 AUD/USD might carve out another correction structure to 0.6458. Once the correction completes, a downward wave to 0.6400 could unfurl. A breach below this level might set the stage for a decline to 0.6344, and from there, the trend could persist to 0.6316.
BRENT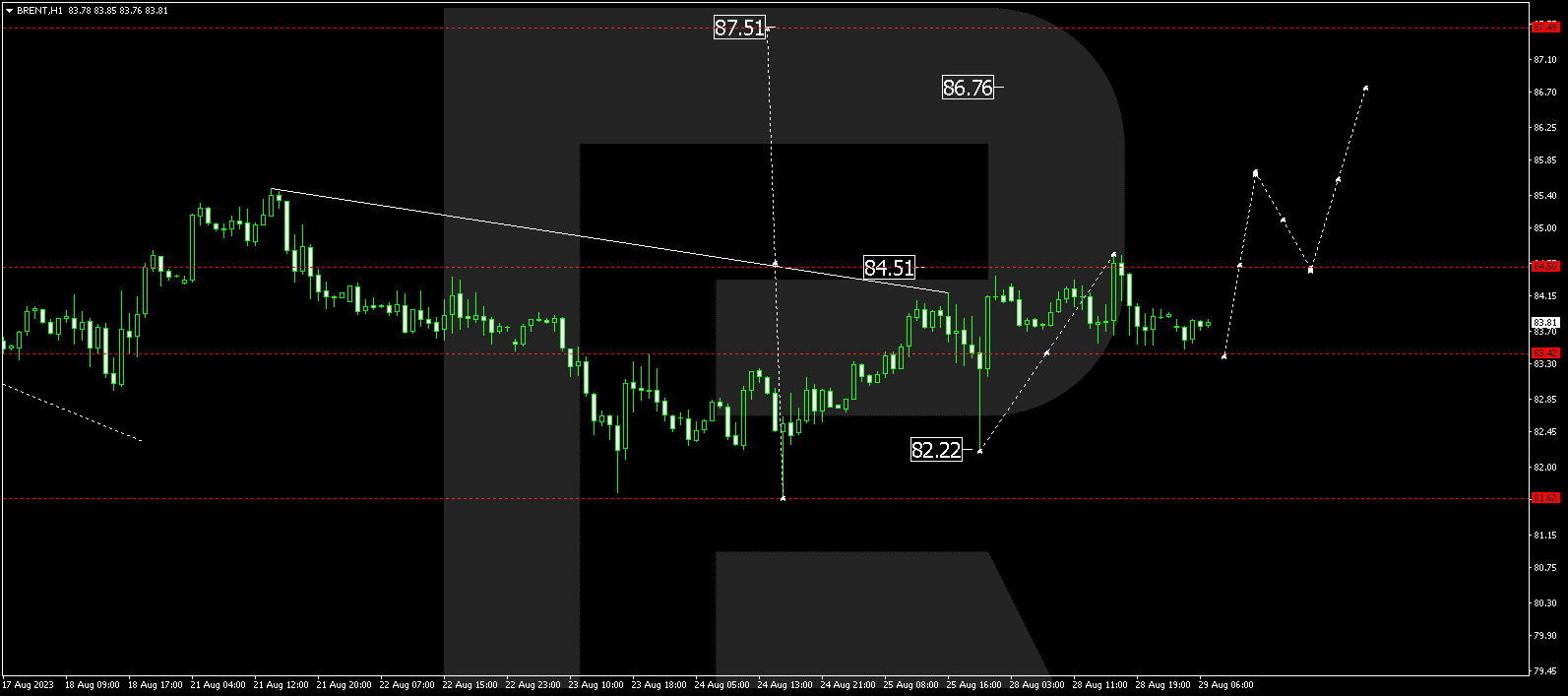 Brent has concluded an upward wave at 84.66. Today, the market weaves a correction to 83.37. After the correction winds down, a resurgence towards 85.70 might initiate, with potential for the trend to persist to 86.76. This constitutes a local target.
XAU/USD (Gold vs US Dollar)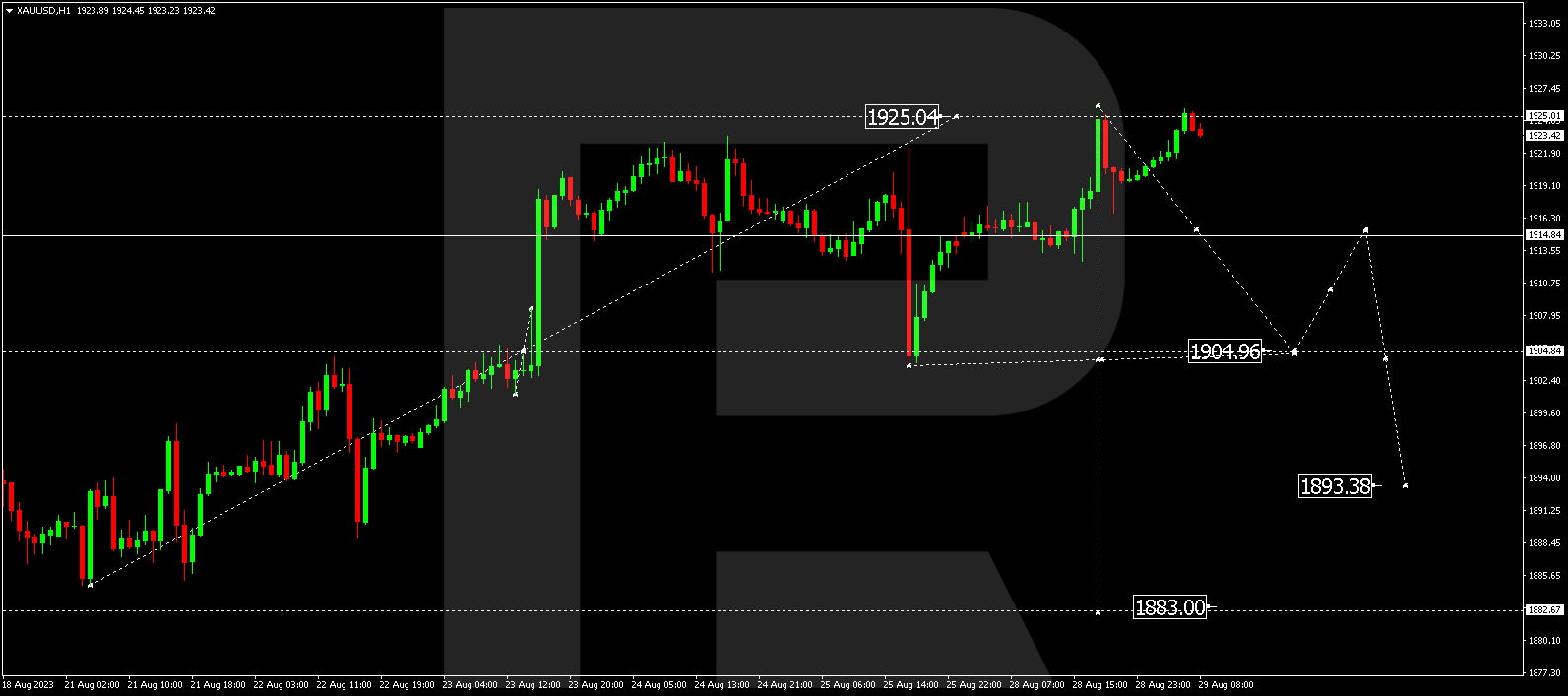 Gold has completed a fresh correction leg at 1925.00. Today, the market builds a consolidation range around this level. Extending the range to 1929.00 is not out of the question. Subsequently, a descent to 1905.00 is projected to commence. If this level breaks, it could unveil potential for a decline to 1894.00, and from there, the trend may persist to 1883.00.
S&P 500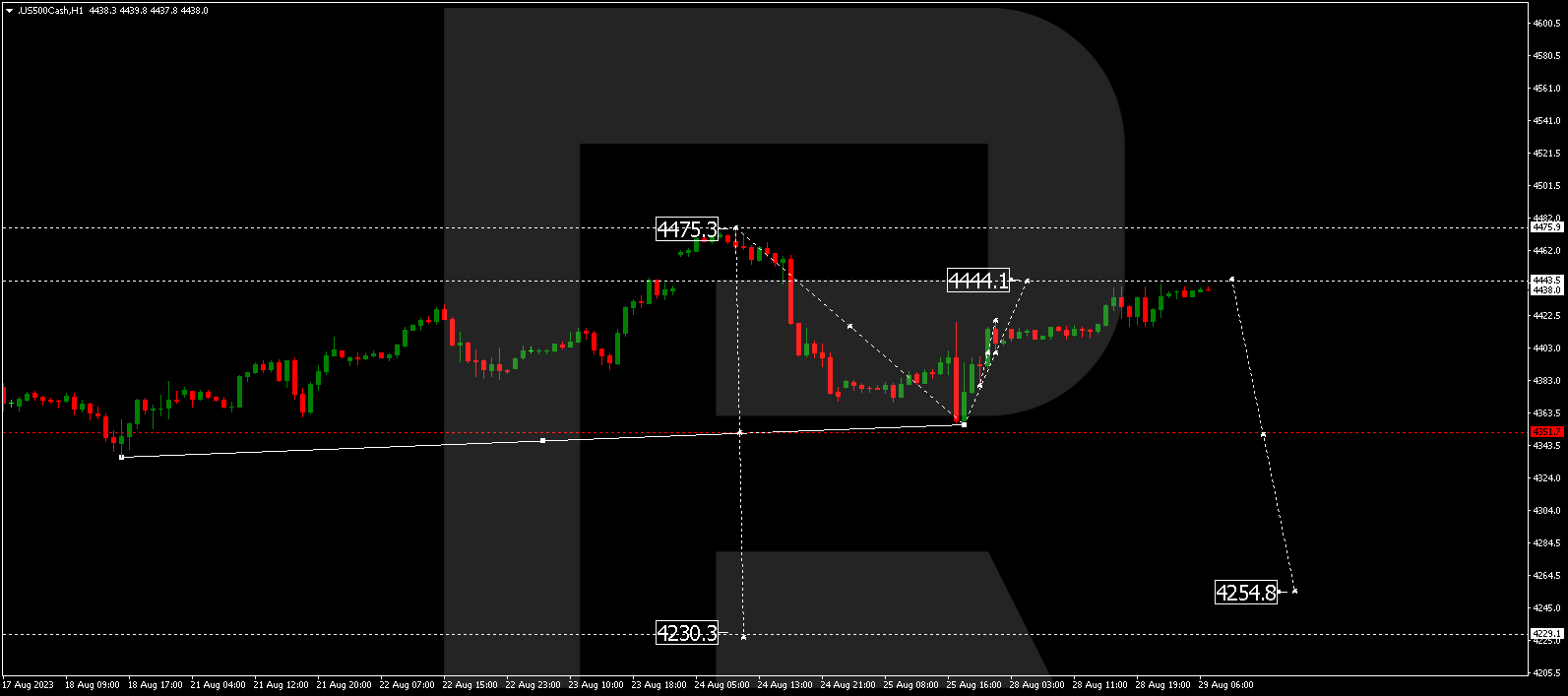 The stock index continues to undergo a correction towards 4444.4. Following its completion, a fresh downturn to 4351.0 is expected to kick off. If this level is breached, the potential for a descent to 4254.0 could materialize. This marks a local target.