Technical Analysis & Forecast October 13, 2023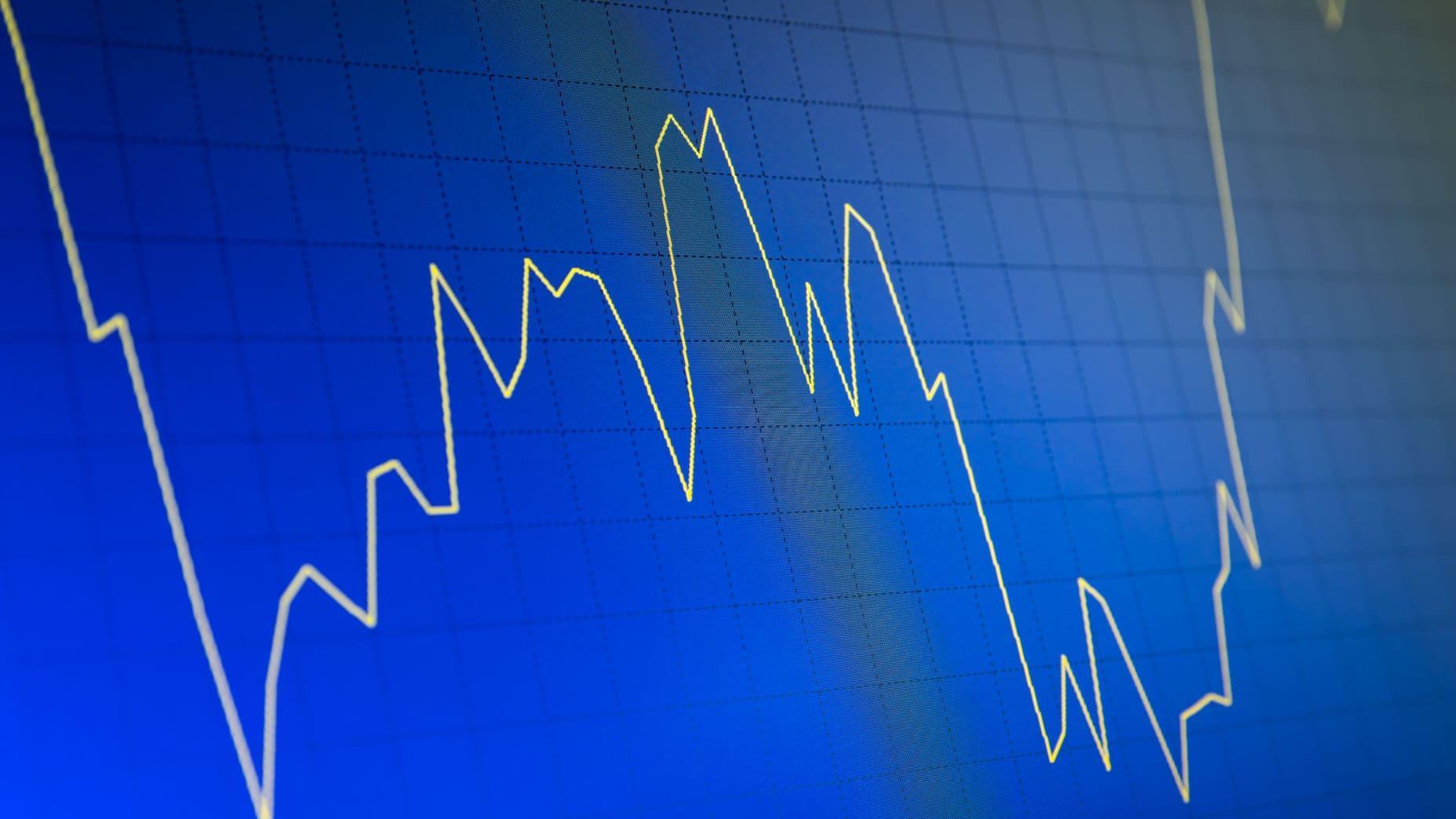 AUD Witnesses Extended Bearish Trends: Overview Covering EUR, GBP, JPY, CHF, Brent, Gold, and the S&P 500 index.
EUR/USD (Euro vs US Dollar)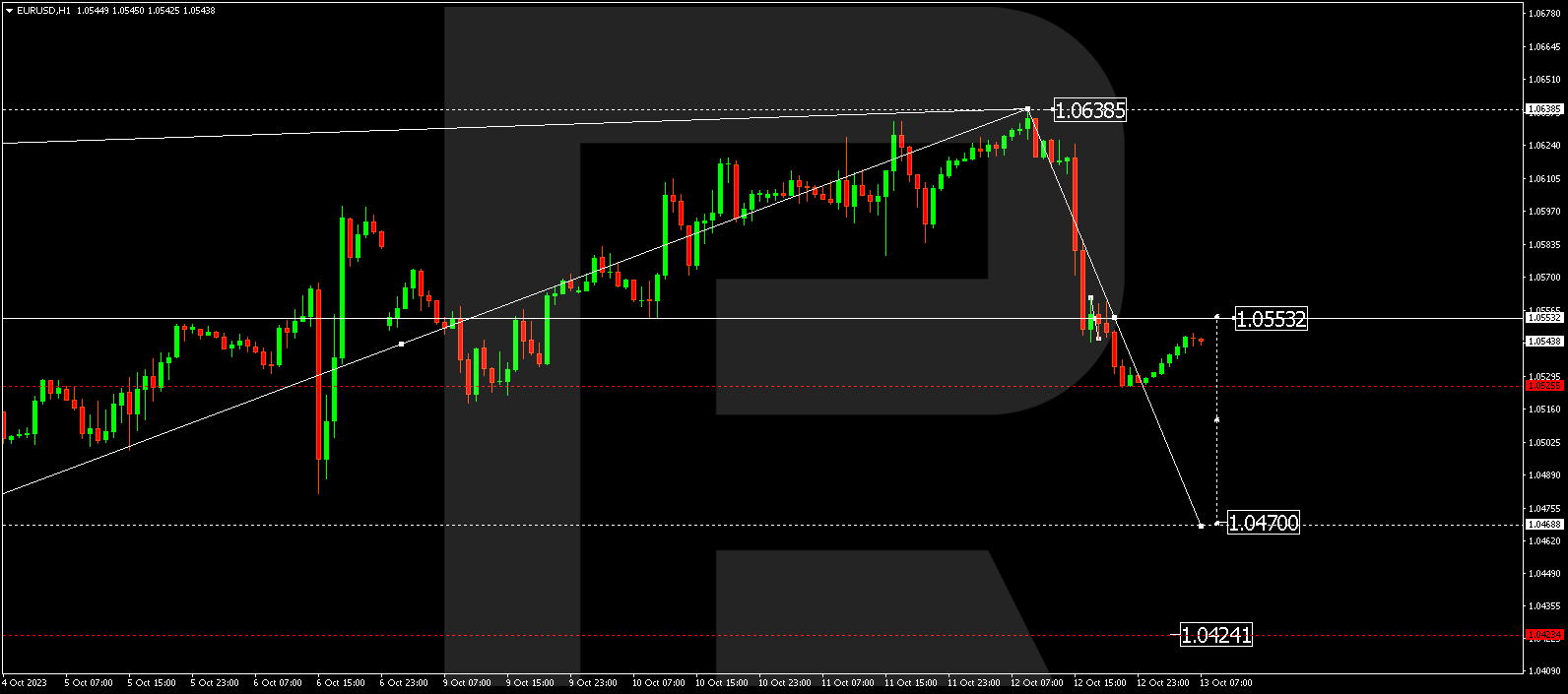 EUR/USD recently wrapped up an upswing, hitting 1.0638. Presently, the market is consolidating beneath this mark and seems to be moving towards a downward trajectory to 1.0470. Should the price indeed hit this level, an upward bounce to 1.0550 is plausible (following a test from below), ultimately followed by a dip to 1.0424.
GBP/USD (Great Britain Pound vs US Dollar)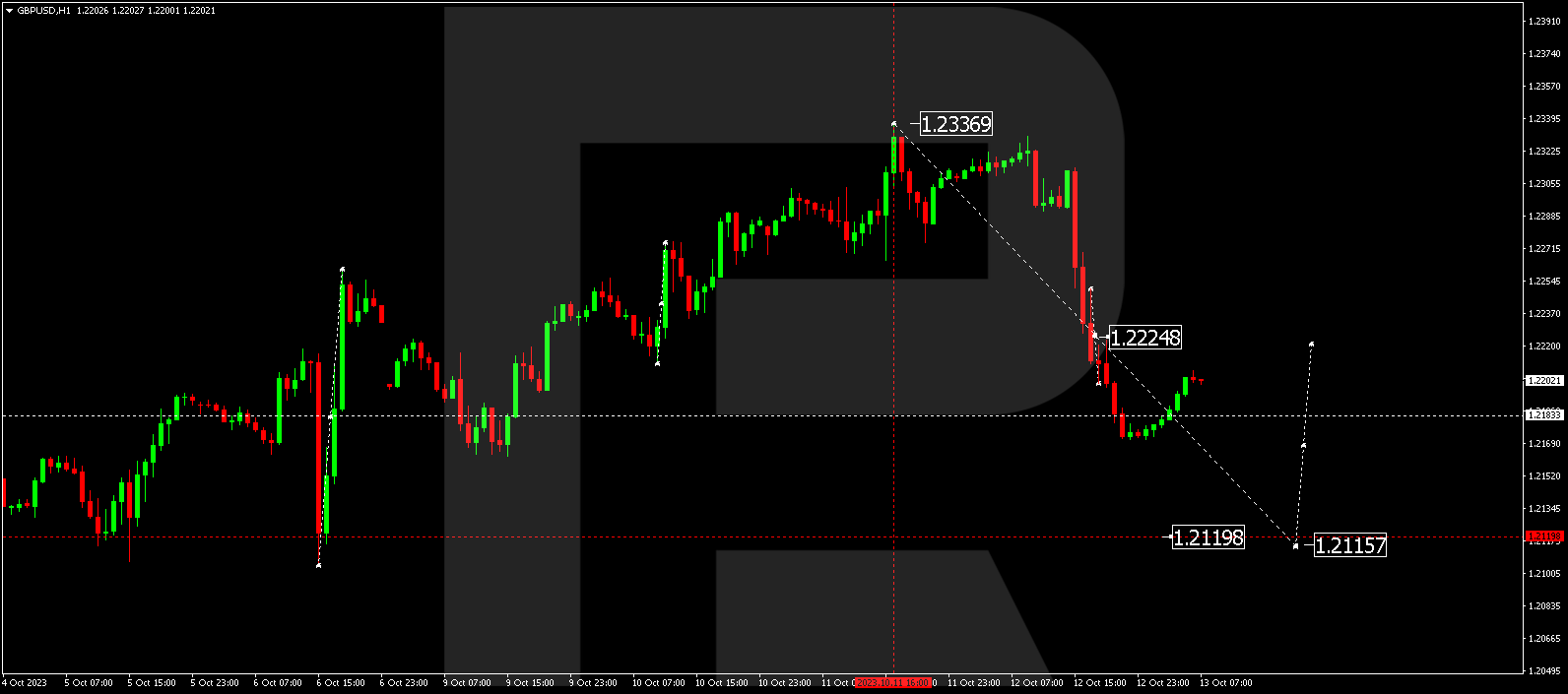 GBP/USD completed an upward wave to 1.2337. As of now, the market has established a consolidation zone below this point. A downward breakout from this range led to a decline to 1.2171. Considering a correction bounce to 1.2222 (following a test from below), a further decline to 1.2121 is anticipated. This stands as a local target.
USD/JPY (US Dollar vs Japanese Yen)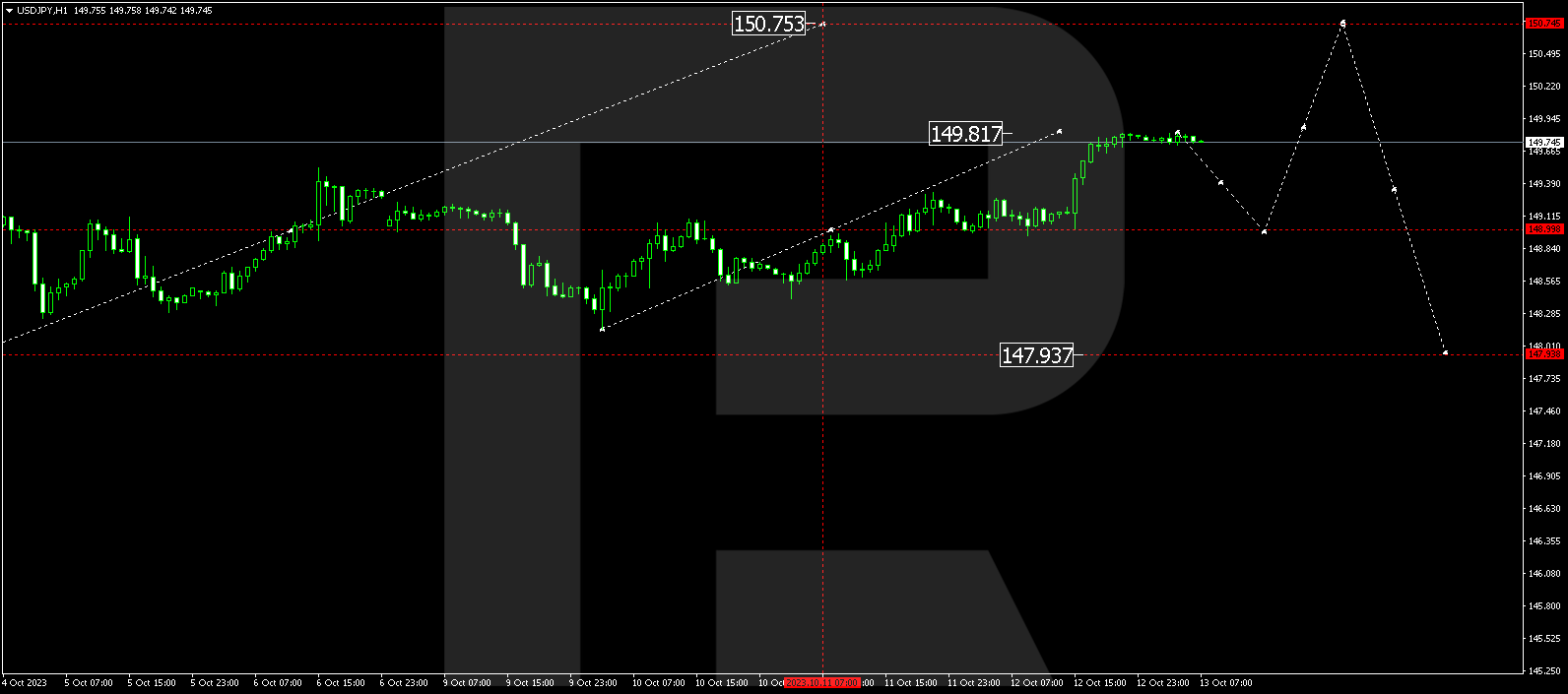 USD/JPY achieved an upward wave peak at 149.81. An anticipated dip to 149.00 is on the horizon (with a test from above). Following this, an upswing to 150.75 is likely.
USD/CHF (US Dollar vs Swiss Franc)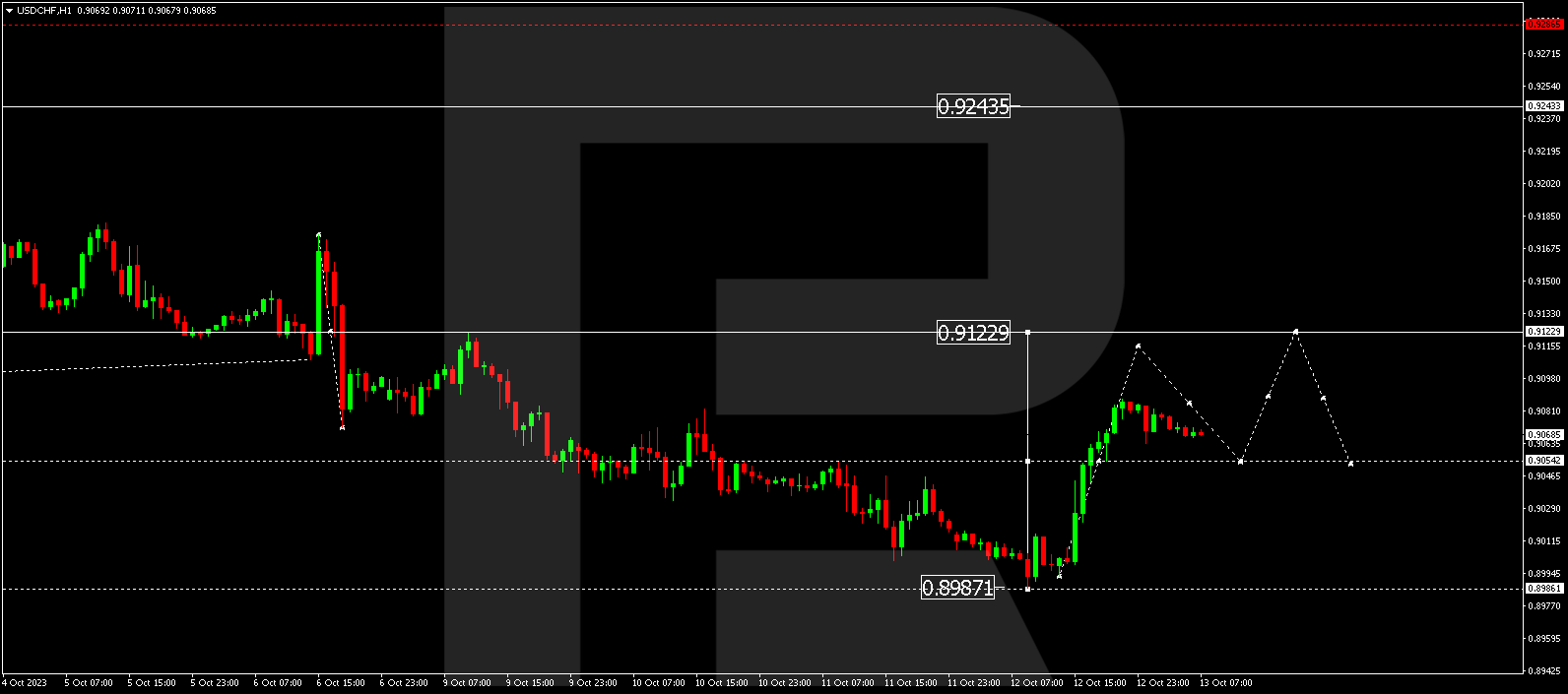 USD/CHF successfully wrapped up a decline wave to 0.8989. The market has since established a consolidation range above this threshold, gearing up for an upward surge to 0.9122 by breaking out of this range upwards. This marks the initial target.
AUD/USD (Australian Dollar vs US Dollar)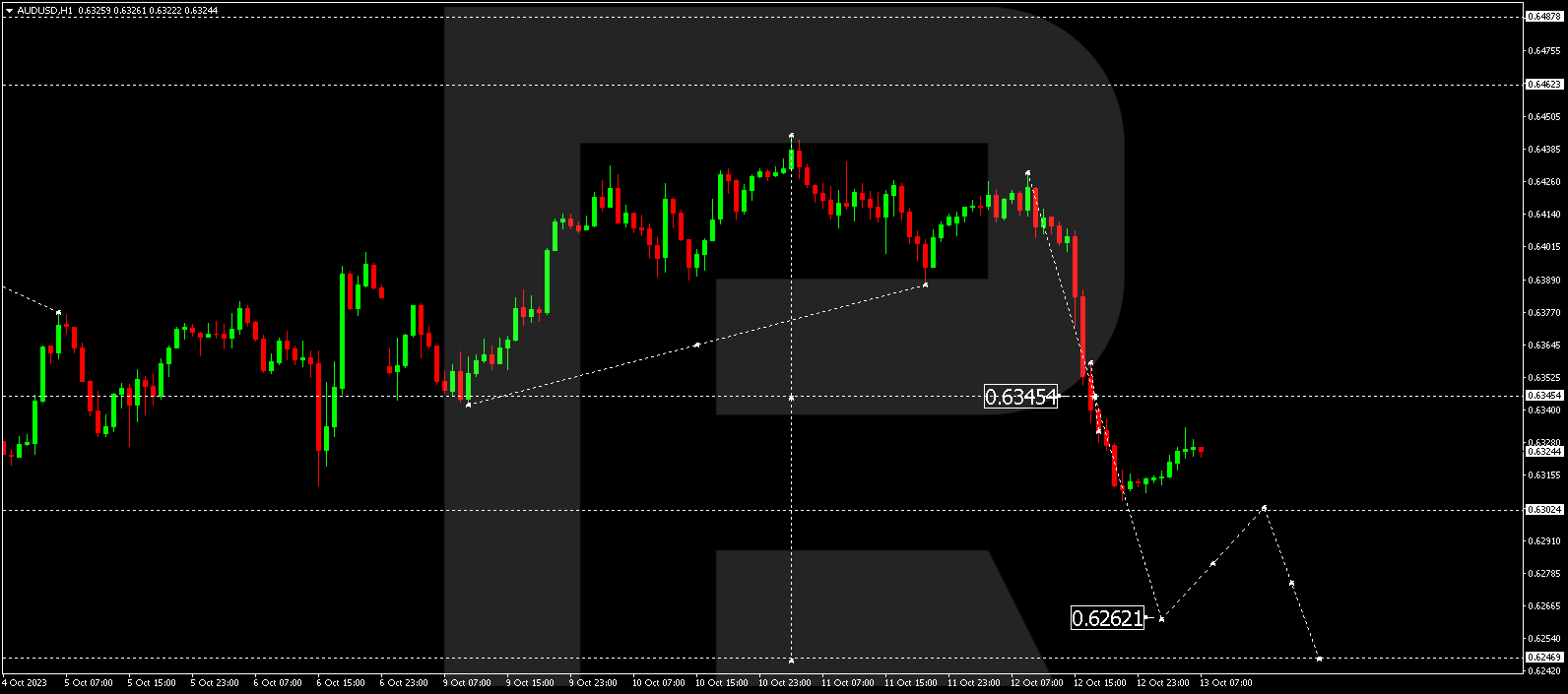 AUD/USD has completed an upward phase reaching 0.6444. Presently, the market shows signs of a concluded growth wave. A consolidation range is now apparent below 0.6444. A downward breakout from this level leads to a plummet to 0.6262, marking a local target.
BRENT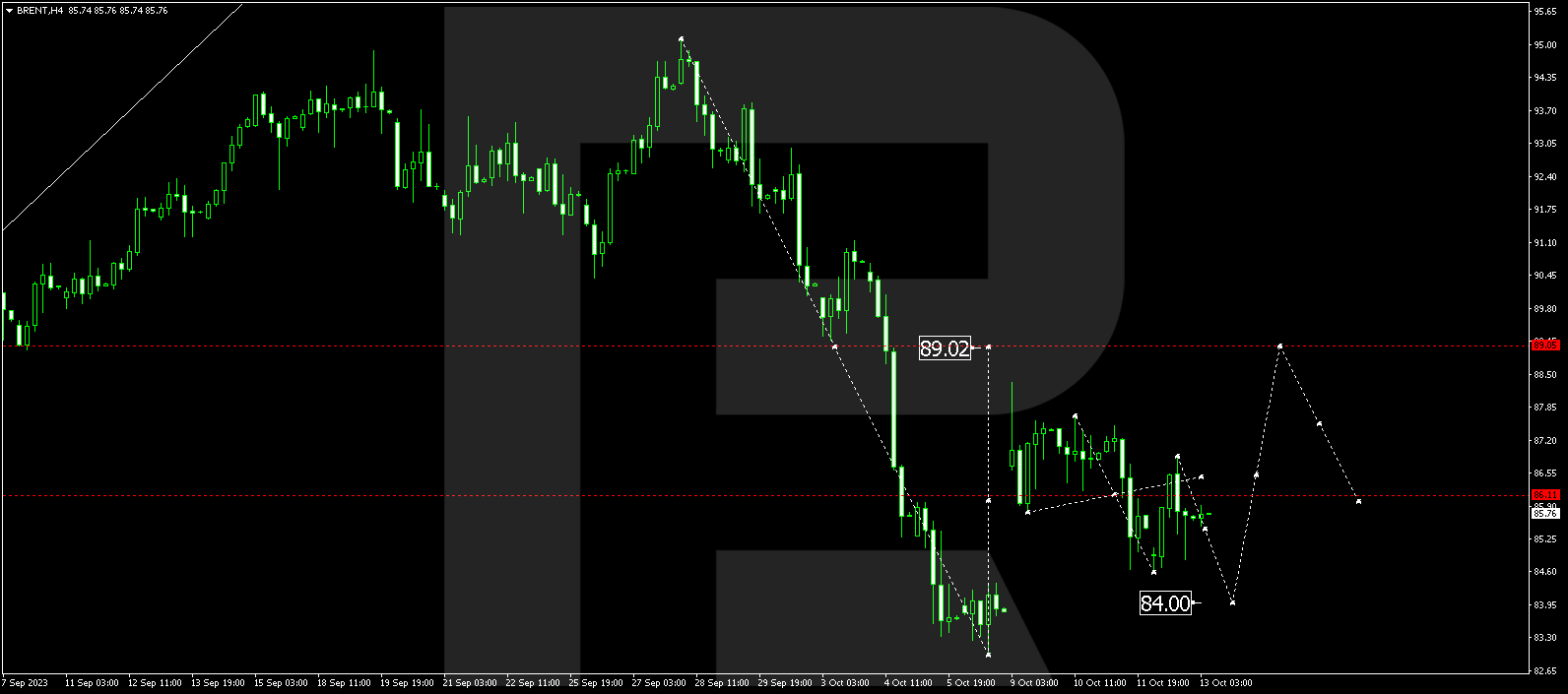 Brent is in the process of forming a consolidation range near 86.00. An initial downward plunge to 84.00 is plausible, eventually followed by a rise to 89.00. This marks the primary target.
XAU/USD (Gold vs US Dollar)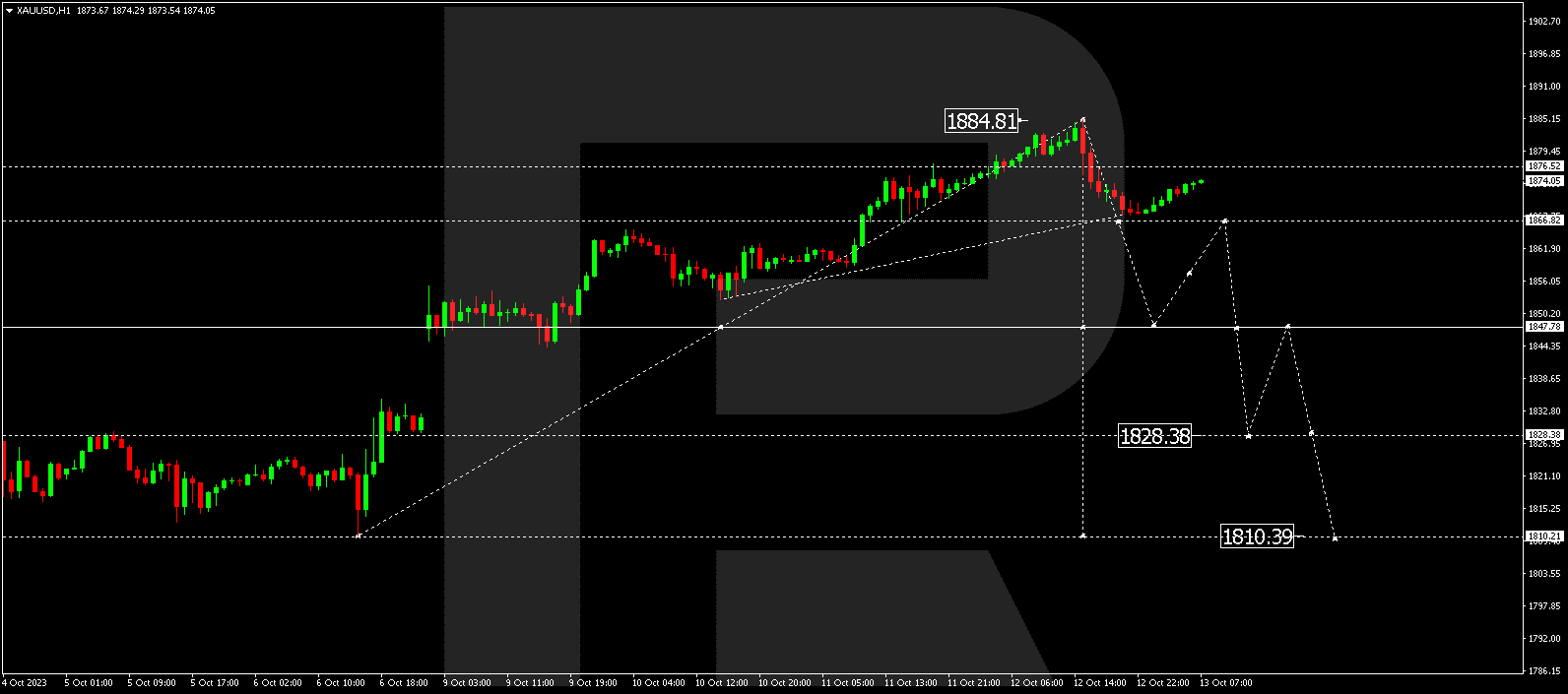 Gold concluded an upward wave at 1884.80. Today, the market experienced a downward surge to 1867.00 and an upswing to 1876.55. Currently, a consolidation range is noticeable, which might break downwards to 1847.77. This marks the preliminary target.
S&P 500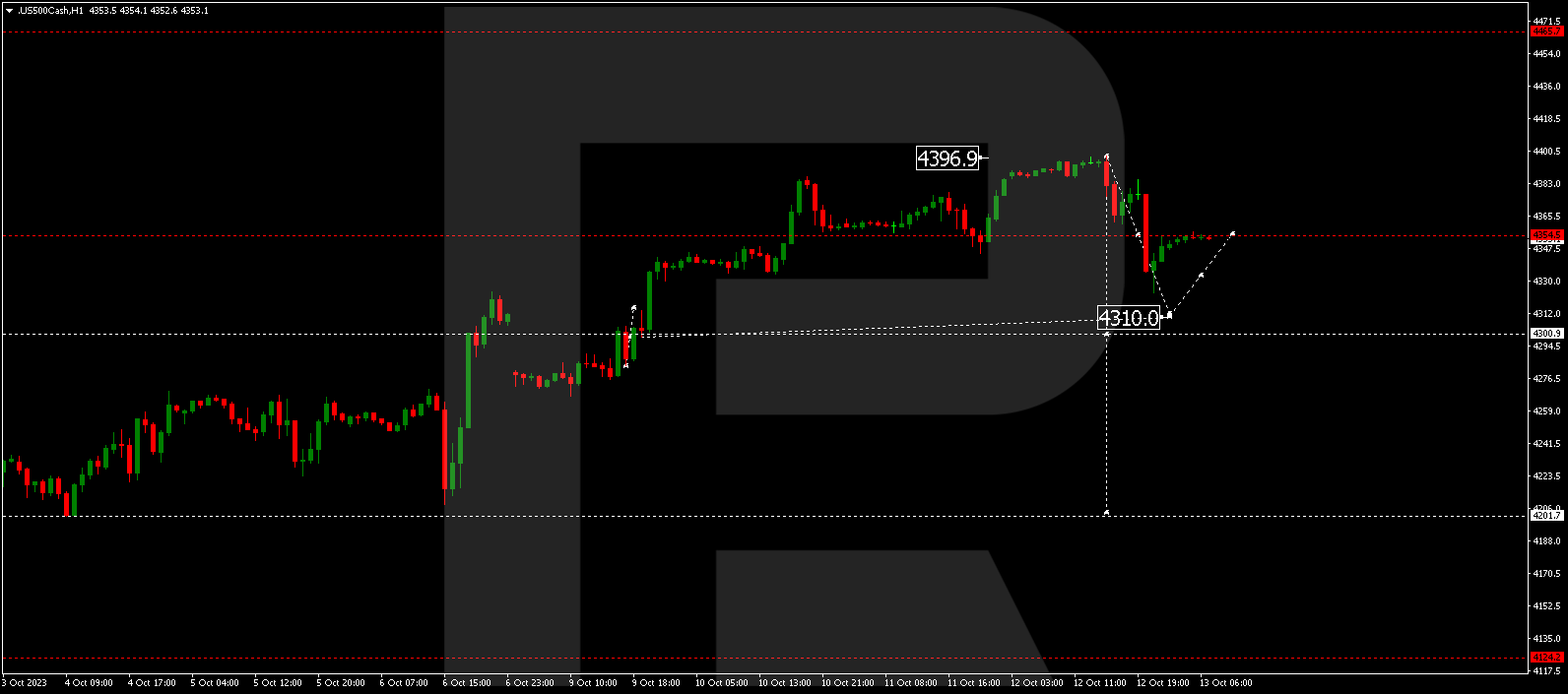 The stock index is showing signs of a downward surge to 4310.0. Following this, there might be an upswing to 4355.0 (with a test from below). Eventually, a fresh wave of decline to 4200.0 might ensue. This stands as a local target.