Technical Analysis & Forecast October 23, 2023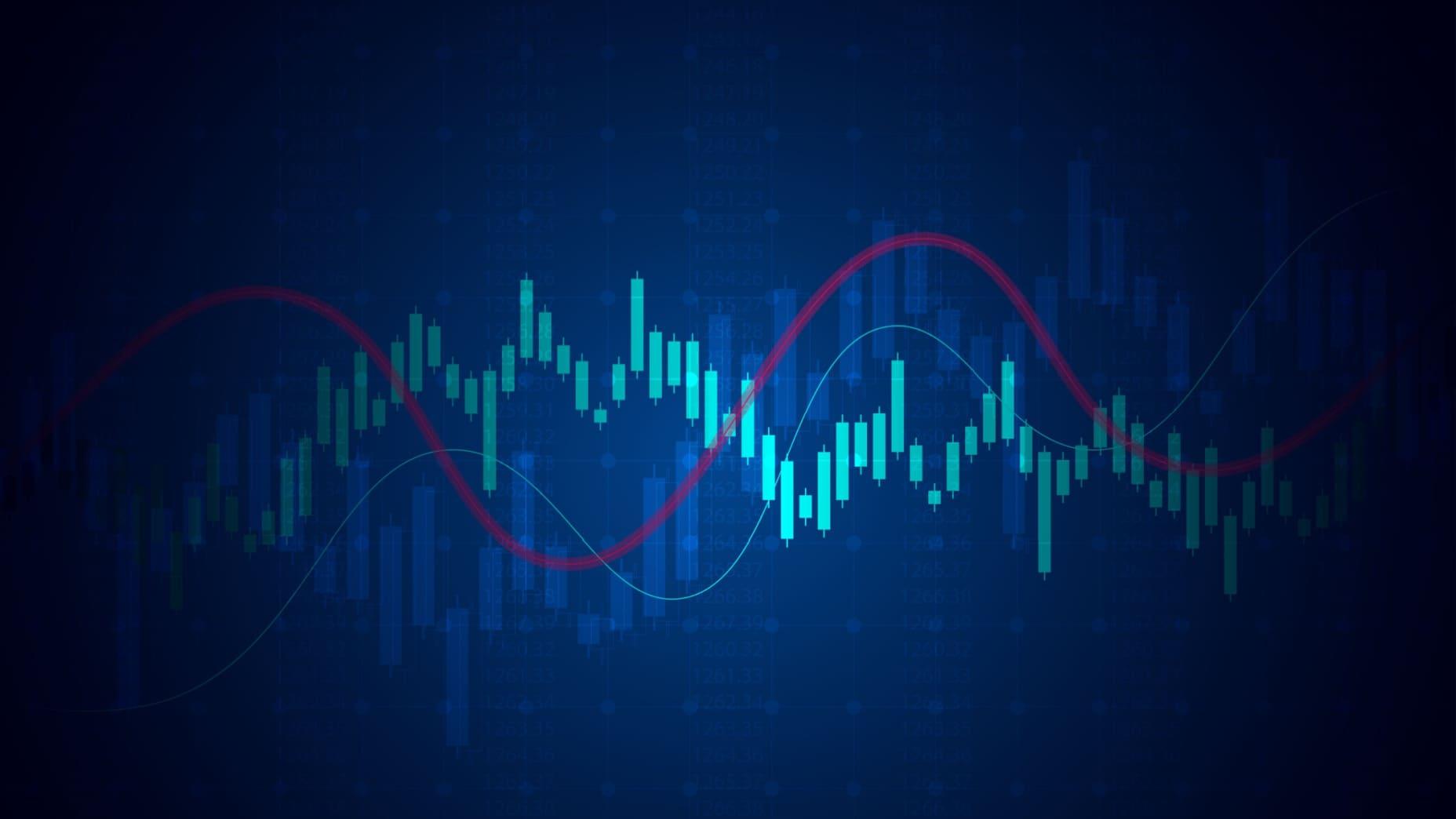 Gold Prepares for a Downturn. This overview also delves into the dynamics of the EUR, GBP, JPY, CHF, AUD, Brent, and the S&P 500 index.
EUR/USD (Euro vs. US Dollar)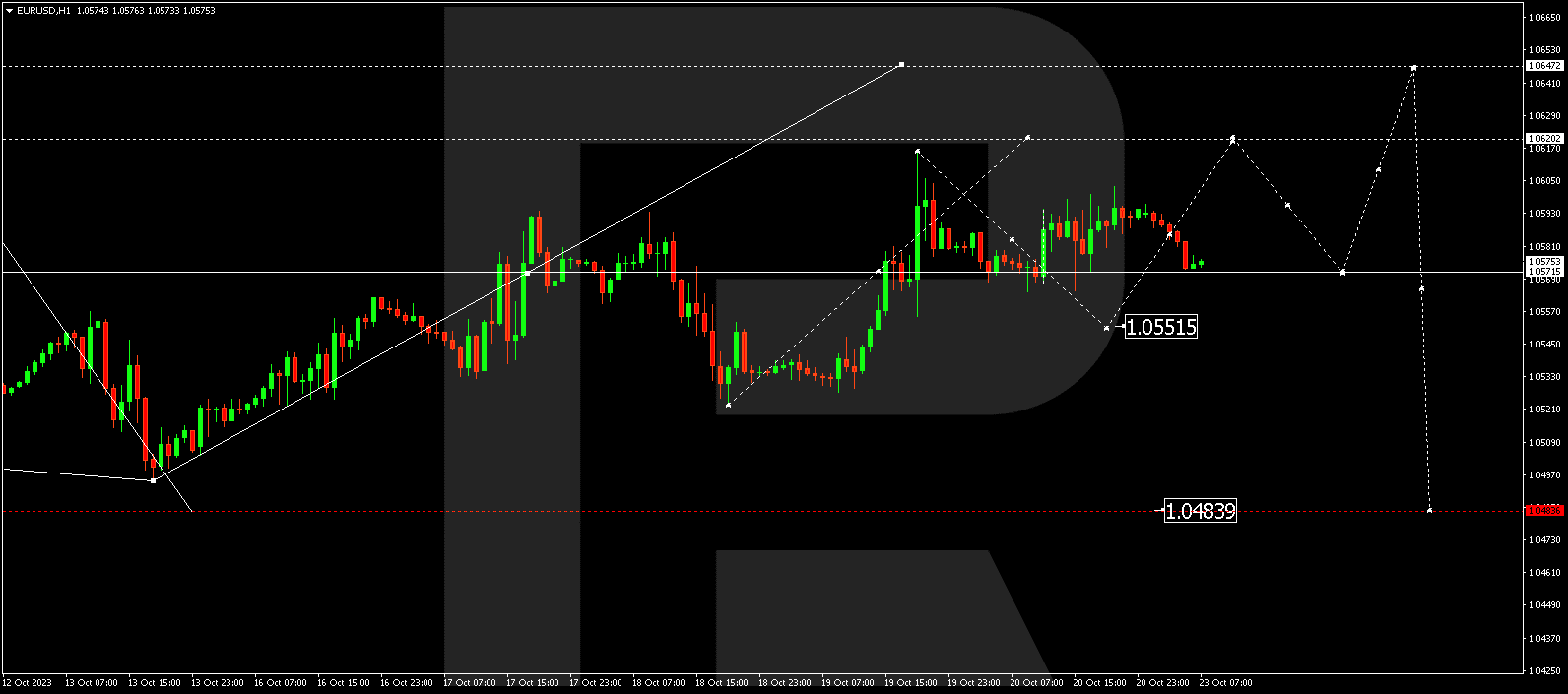 EUR/USD remains locked in a consolidation phase near 1.0570. There's a possibility of a dip to 1.0550 today, followed by a potential extension of the range to 1.0620. Expect a price decrease to around 1.0570 thereafter.
GBP/USD (British Pound vs. US Dollar)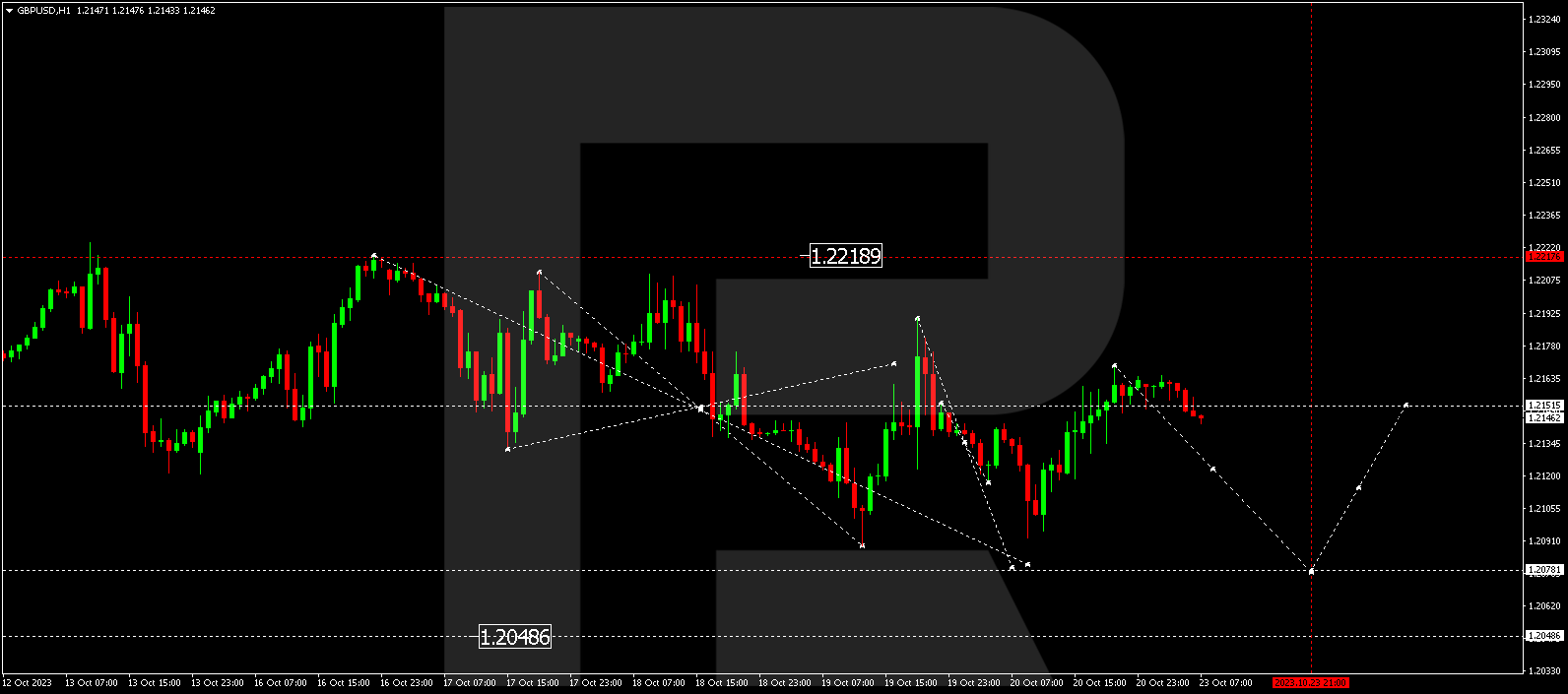 GBP/USD is currently in a consolidation range near 1.2151. Today, it might head lower to 1.2080. Afterward, it could bounce back to 1.2151, possibly testing from below, and then decline to 1.2050. The overall trend might carry it to 1.2000 from the 1.2050 level.
USD/JPY (US Dollar vs. Japanese Yen)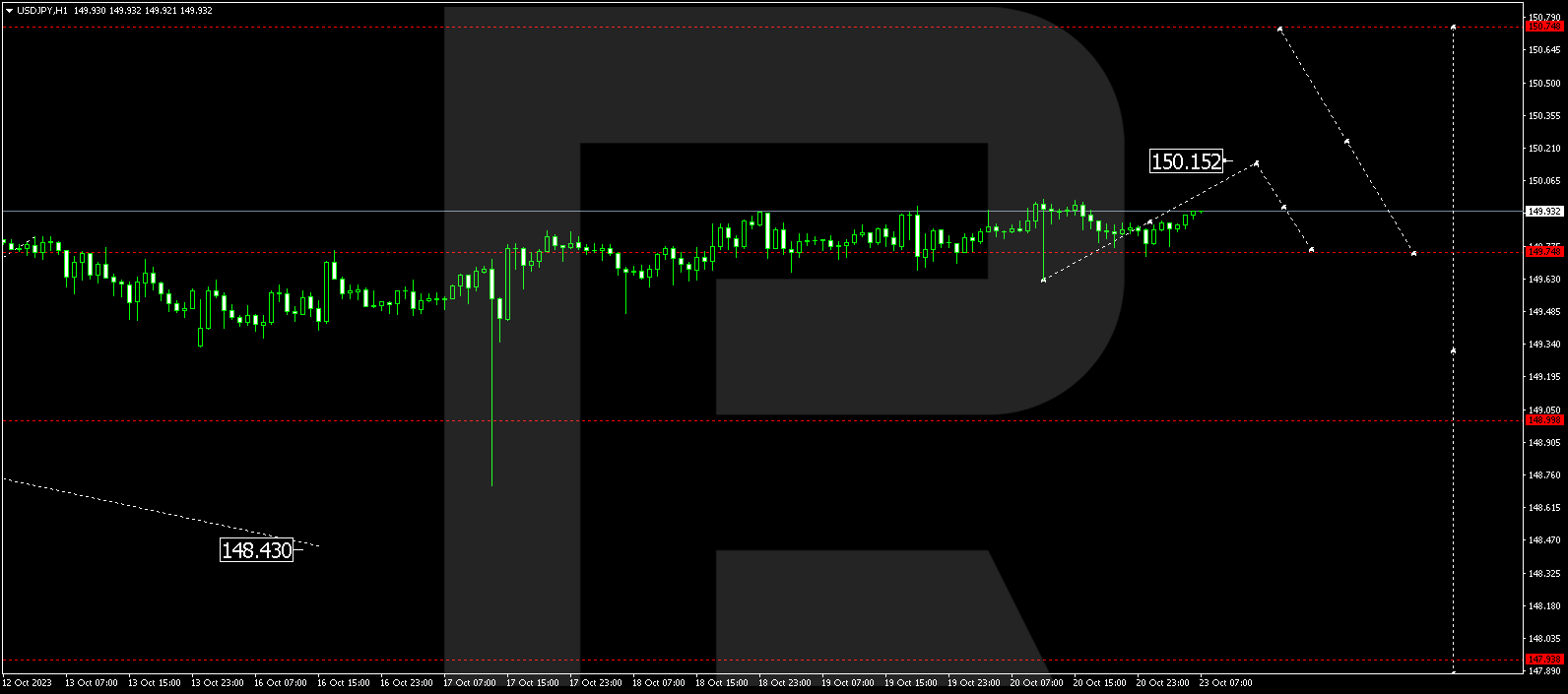 USD/JPY is consolidating around 149.75. There's potential for an upward movement to 150.15 today, followed by a drop to 149.75 (possibly with a test from above) and an ascent to 150.75.
USD/CHF (US Dollar vs. Swiss Franc)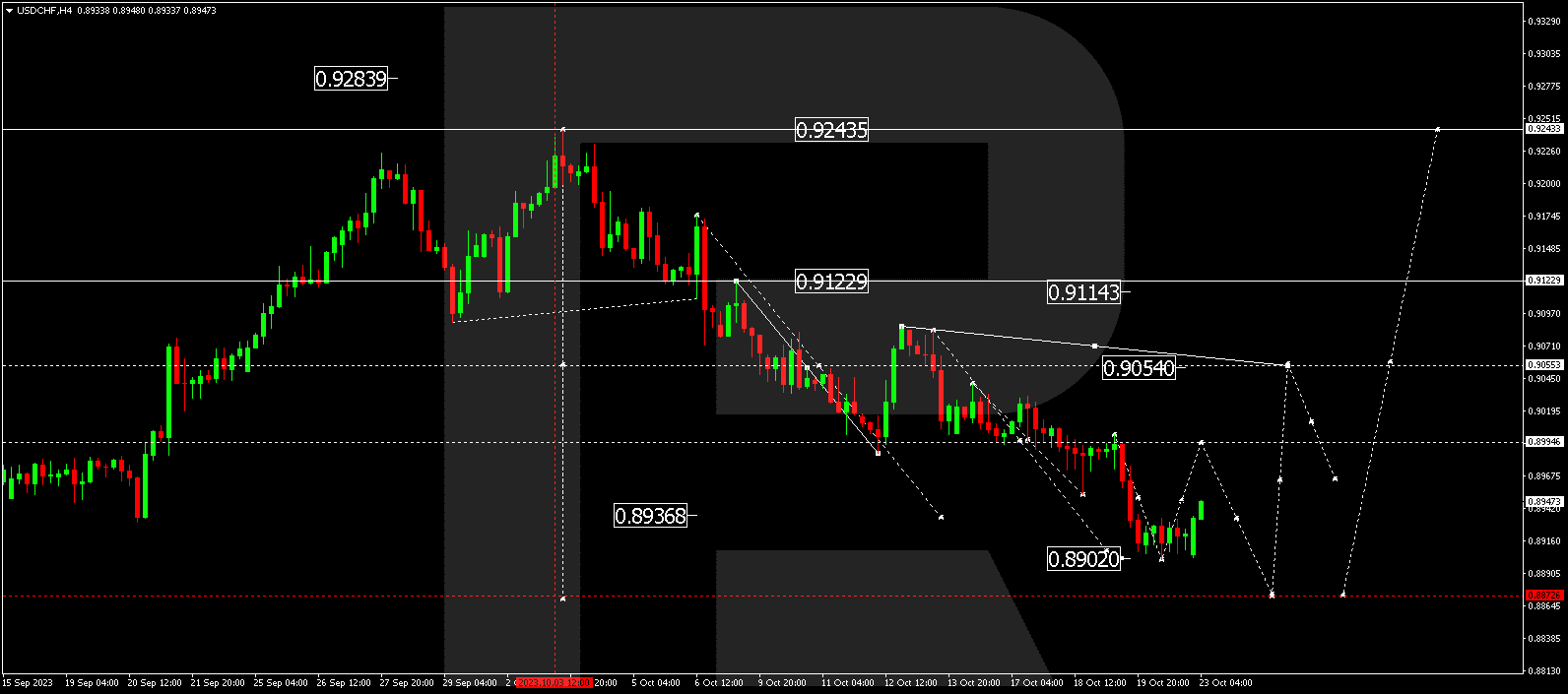 USD/CHF has established a consolidation range near 0.8902. Today, it's breaking out of this range to the upside. This breakout creates potential for an upward move to 0.8995. Afterward, it might decline to 0.8870 before rising to 0.9055. This represents the initial target.
AUD/USD (Australian Dollar vs. US Dollar)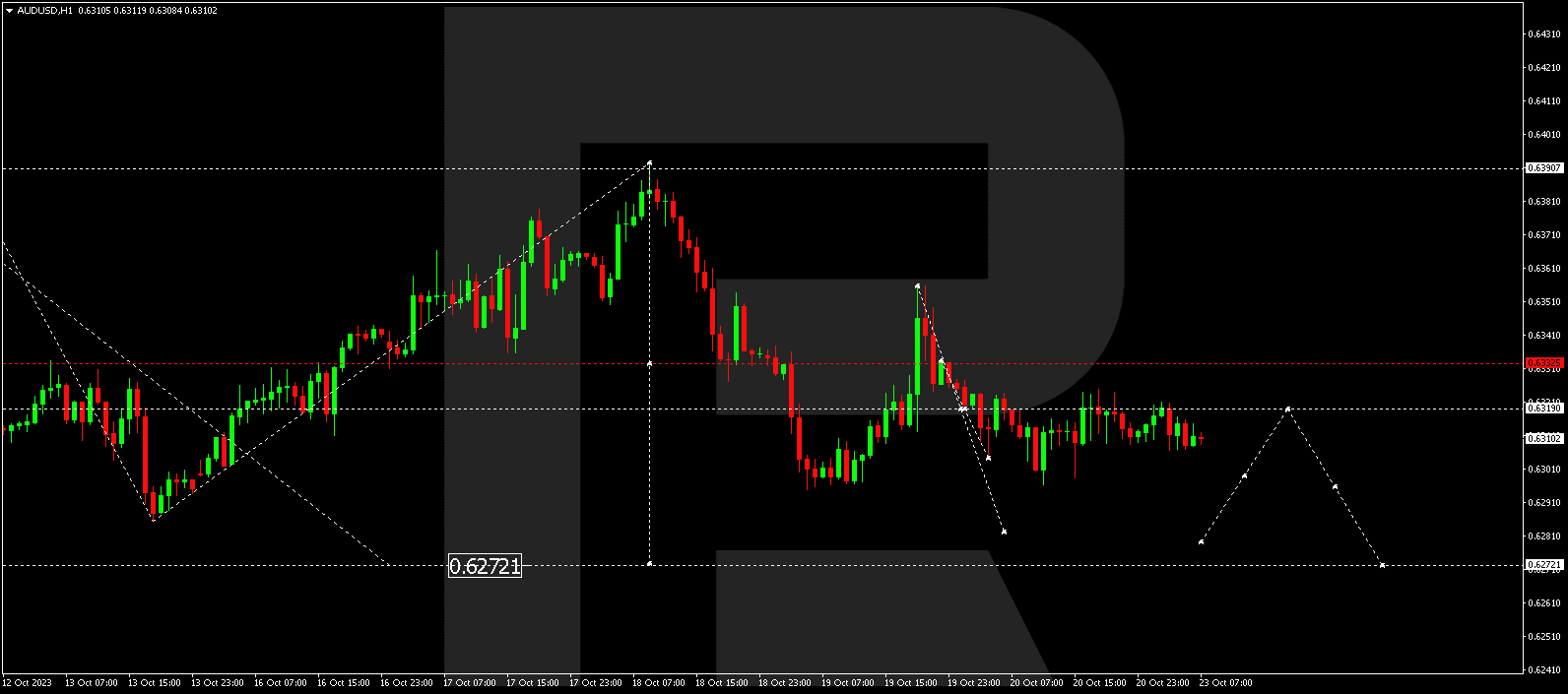 AUD/USD is consolidating below 0.6319. A decline to 0.6280 is possible, from where the trend could extend to 0.6272. Following this, there might be an upward move to 0.6333.
BRENT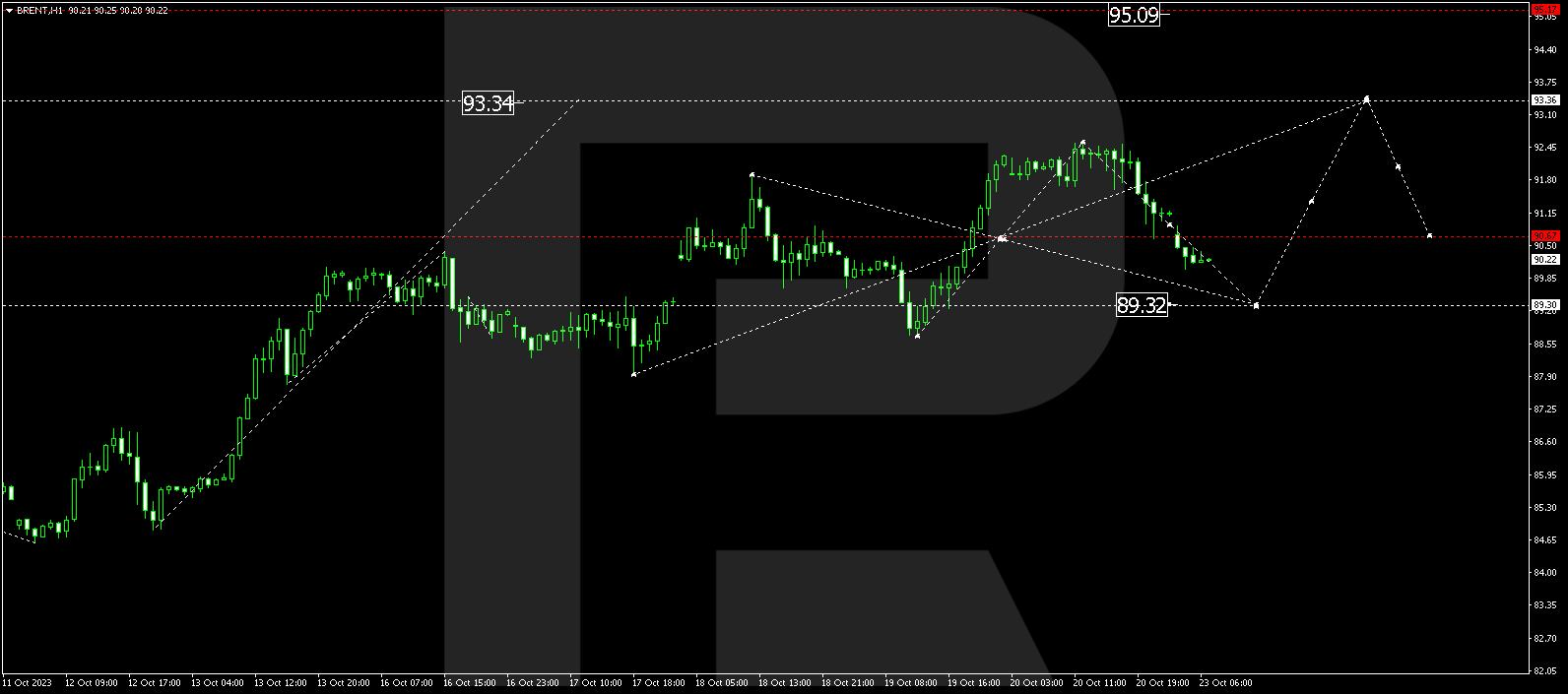 Brent is currently forming a consolidation range around 90.70. Expect a downward move to 89.30 today. Afterward, it could rise to 93.33 and potentially extend to 95.00, representing the short-term target.
XAU/USD (Gold vs. US Dollar)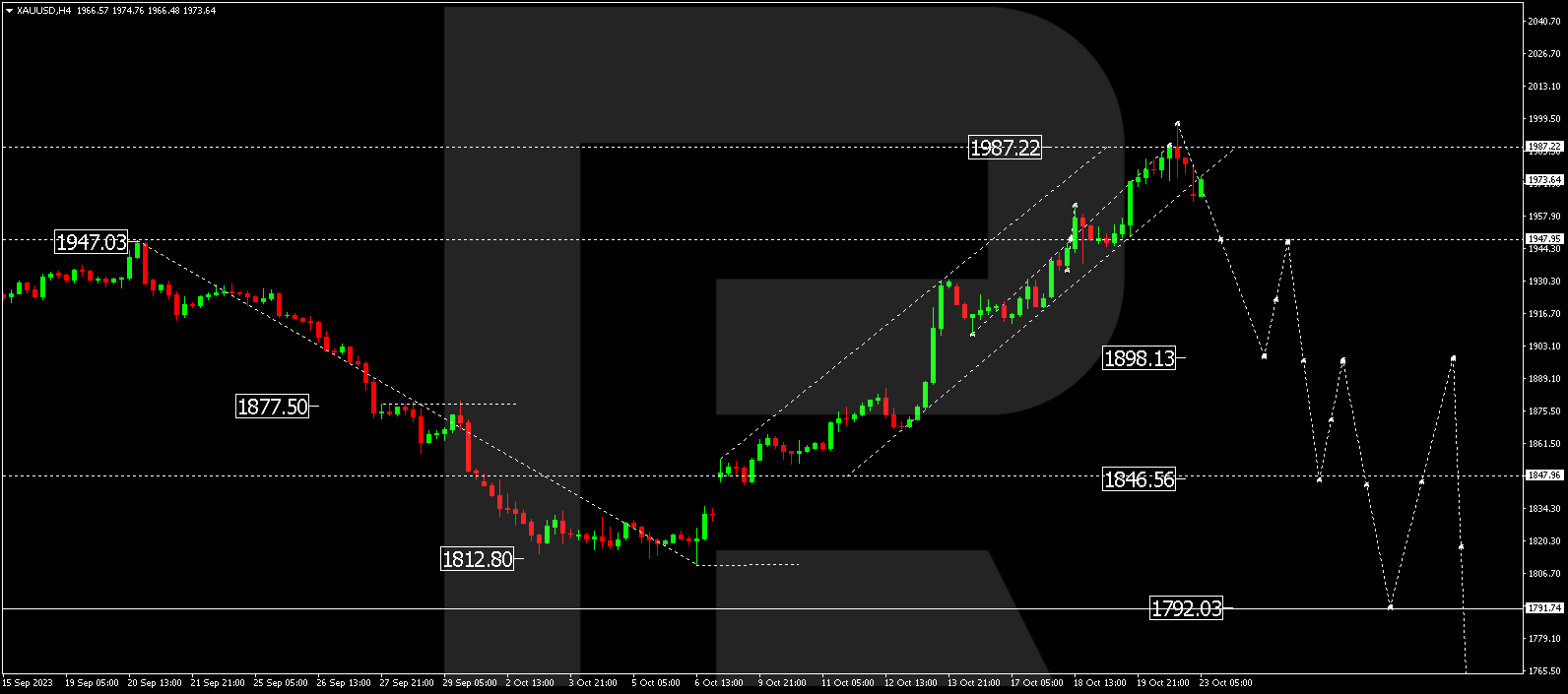 Gold is in the midst of a downward wave to 1947.50. After reaching this level, it might correct to 1972.50. Subsequently, a decline to 1893.80 is anticipated as the initial target.
S&P 500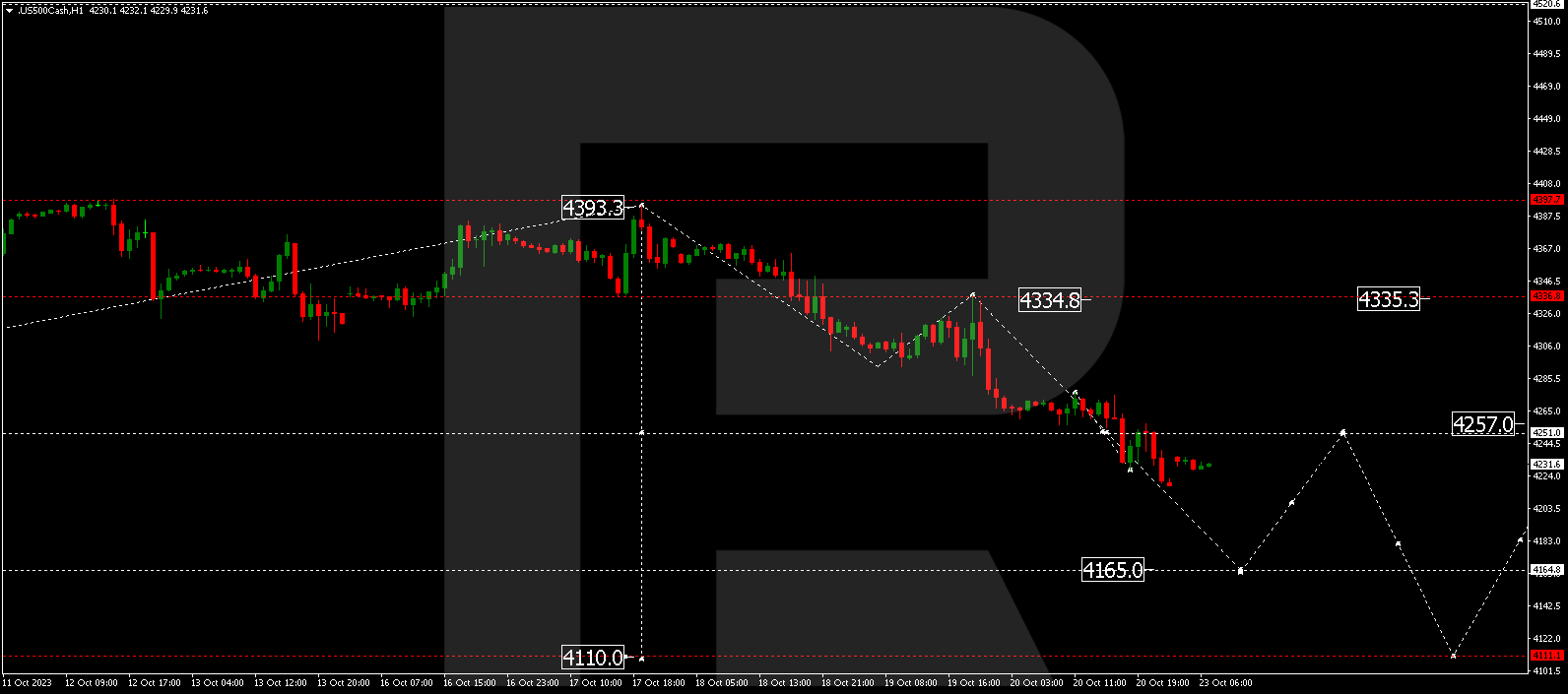 The stock index has expanded its consolidation range to 4218.0. Today, there's a possibility of an upward move to 4250.0. Then, a decline to 4166.0 is expected as a short-term target. After reaching this level, a correction to 4250.0 might ensue, followed by a drop to 4110.0.