Technical Analysis & Forecast October 25, 2023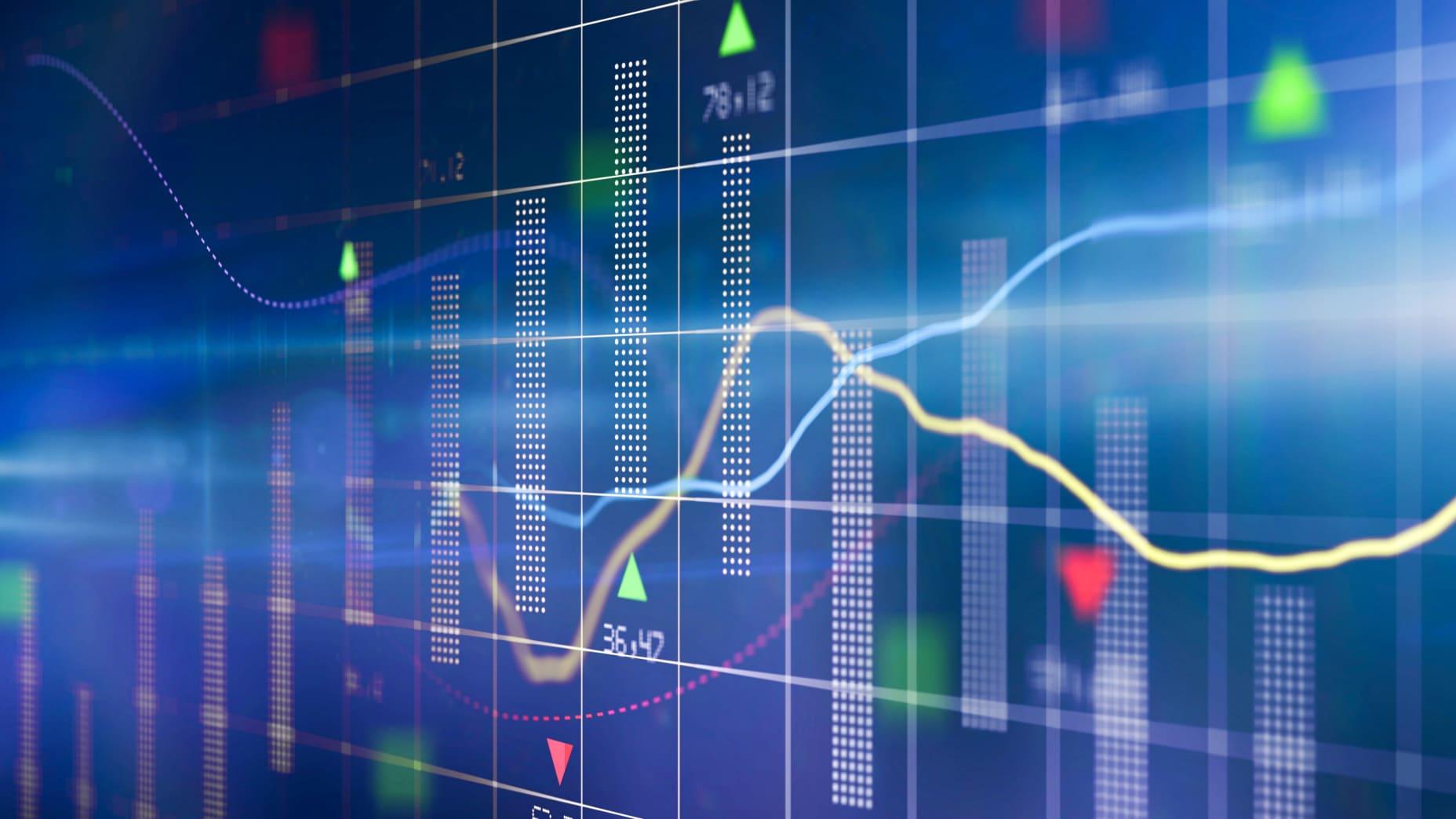 The Japanese yen (JPY) could sustain its upward momentum, while we also explore the movements of the EUR, GBP, CHF, AUD, Brent, Gold, and the S&P 500 index.
EUR/USD (Euro vs US Dollar)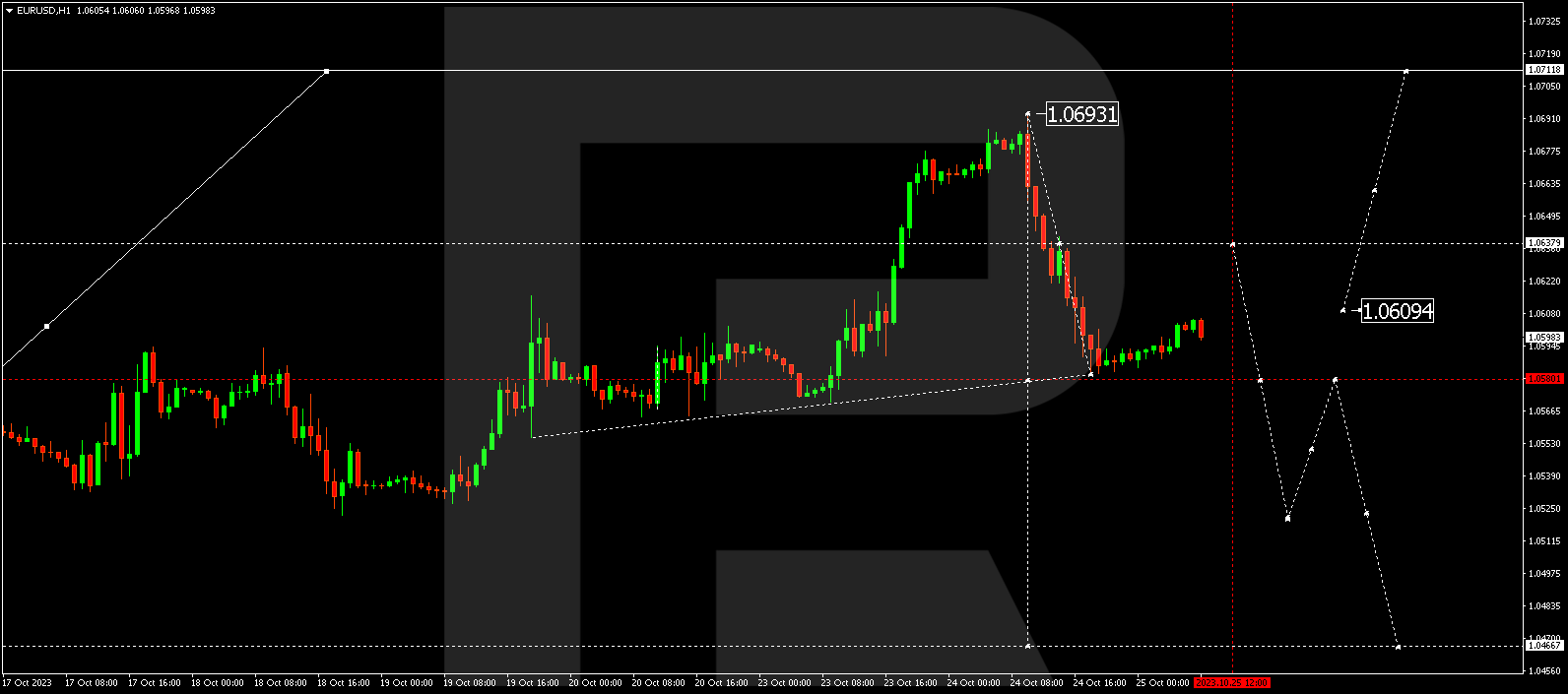 EUR/USD recently concluded a decline, reaching 1.0582. A corrective move to 1.0636 could occur today, as a consolidation range emerges. An escape from this range downwards might lead to a downward wave to 1.0520. Conversely, an upward breakout could extend the growth wave to 1.0712, followed by a decline to 1.0466.
GBP/USD (Great Britain Pound vs US Dollar)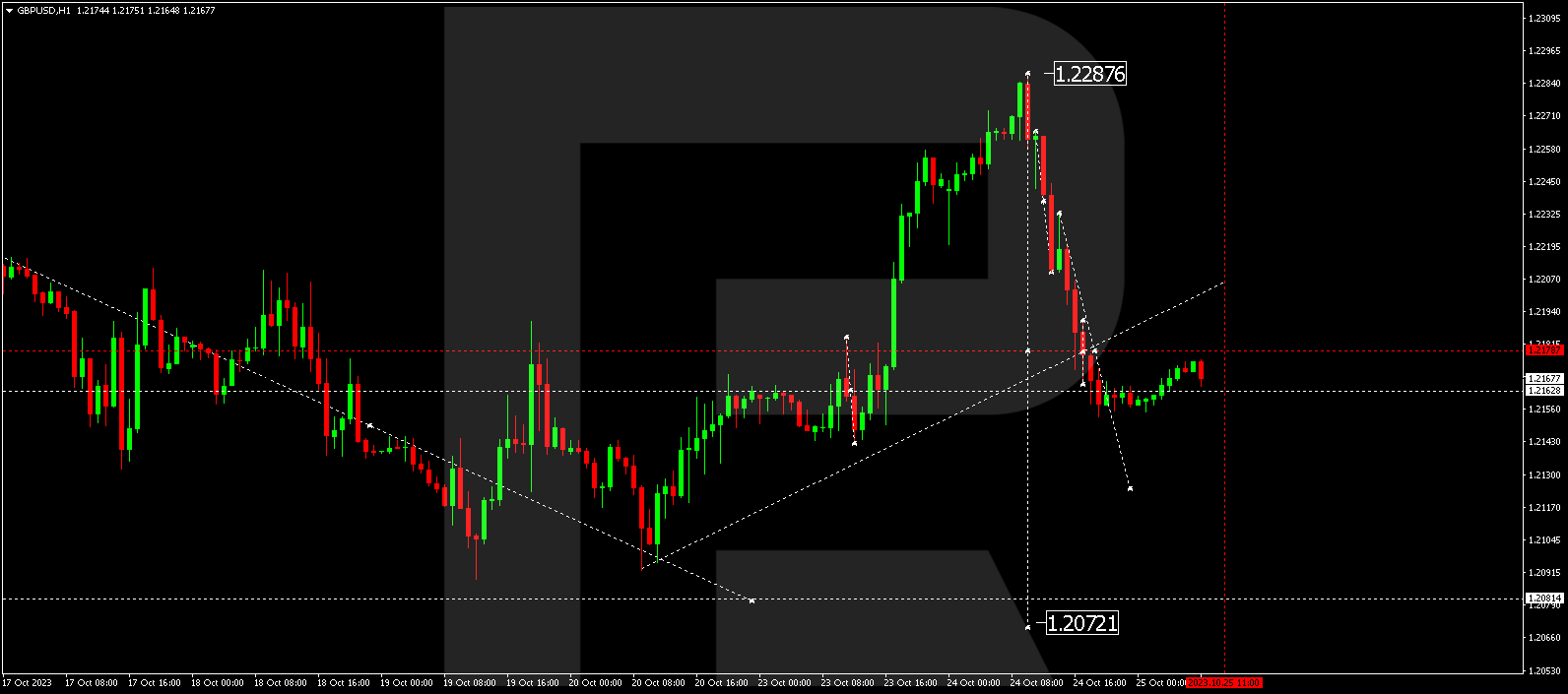 GBP/USD completed a downward wave to 1.2153. Today, a correction to 1.2178 is expected before the trend continues to 1.2072.
USD/JPY (US Dollar vs Japanese Yen)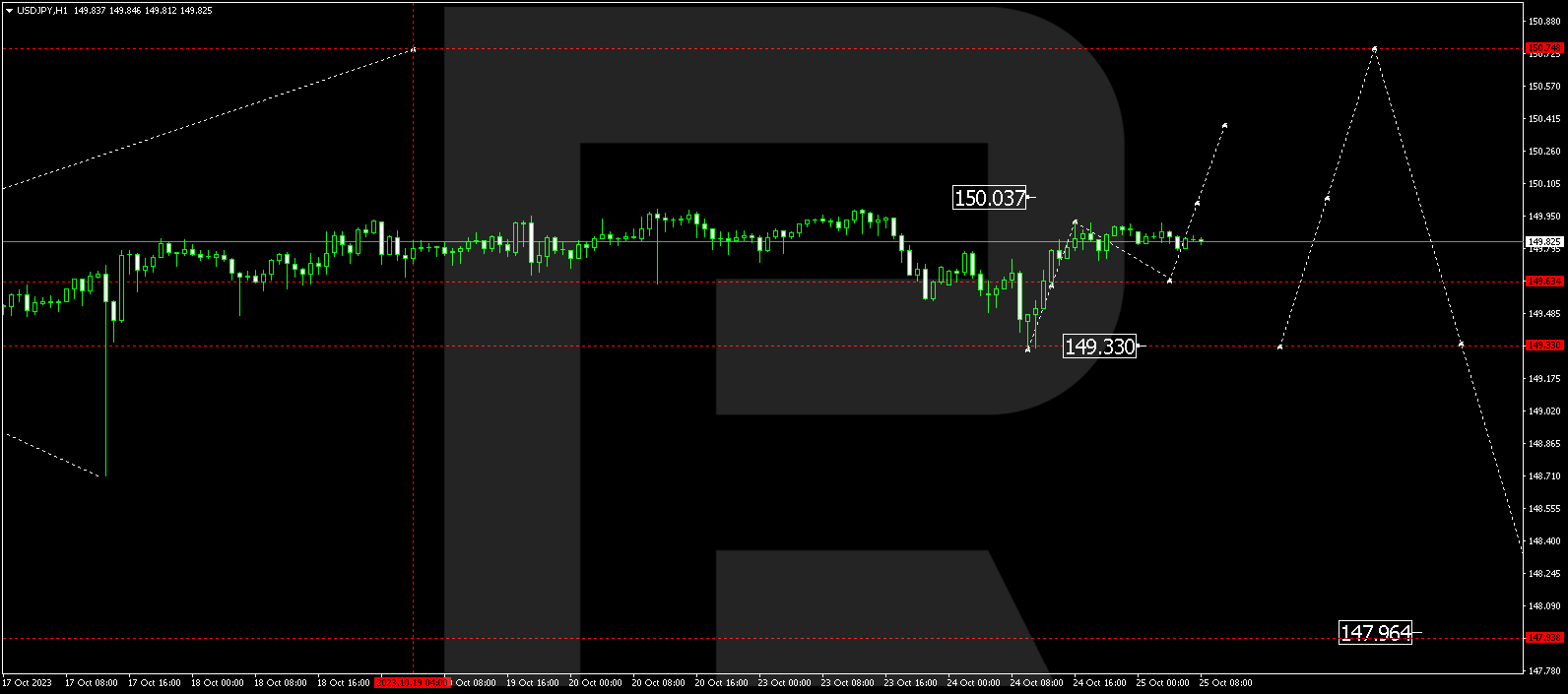 USD/JPY experienced a growth impulse to 149.92 and might correct to 149.64 today. The growth wave could then extend to 150.40, with the trend continuing to 150.75.
USD/CHF (US Dollar vs Swiss Franc)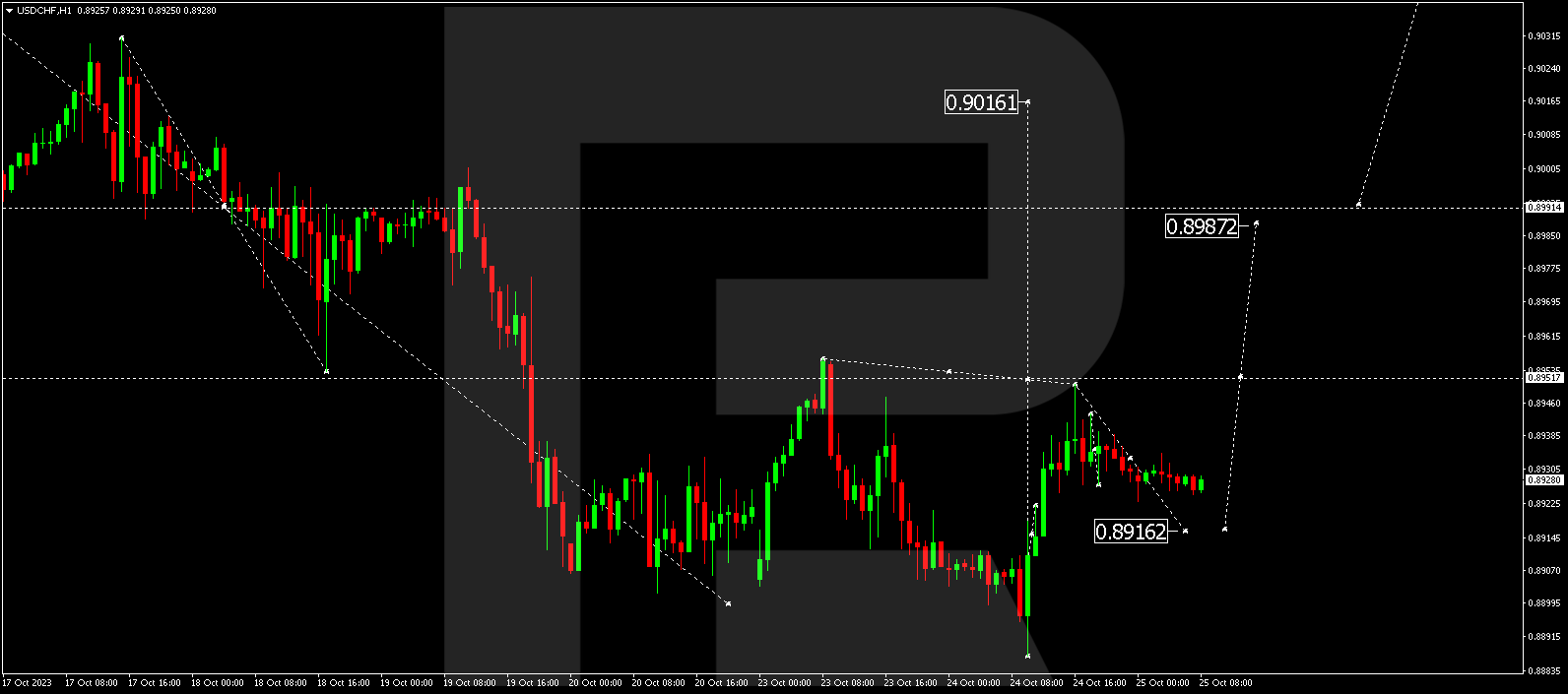 USD/CHF saw an impulse of growth to 0.8950. A correction to 0.8916 is expected today, with the potential for a growth wave extending to 0.8987. The trend might further extend to 0.9016.
AUD/USD (Australian Dollar vs US Dollar)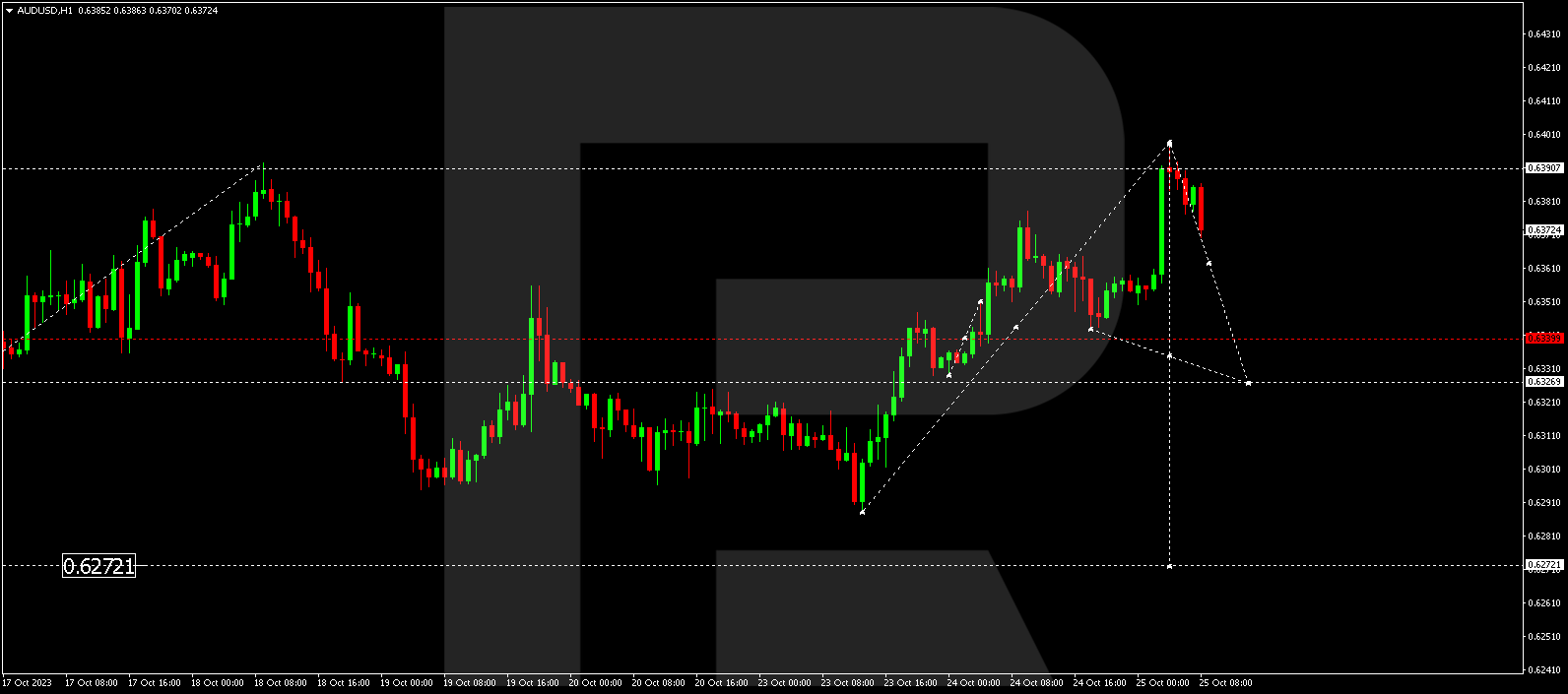 AUD/USD extended a growth wave to 0.6389. A decline to 0.6327 is expected today, followed by a corrective move to 0.6363. Afterward, a decline to 0.6272 is anticipated.
Brent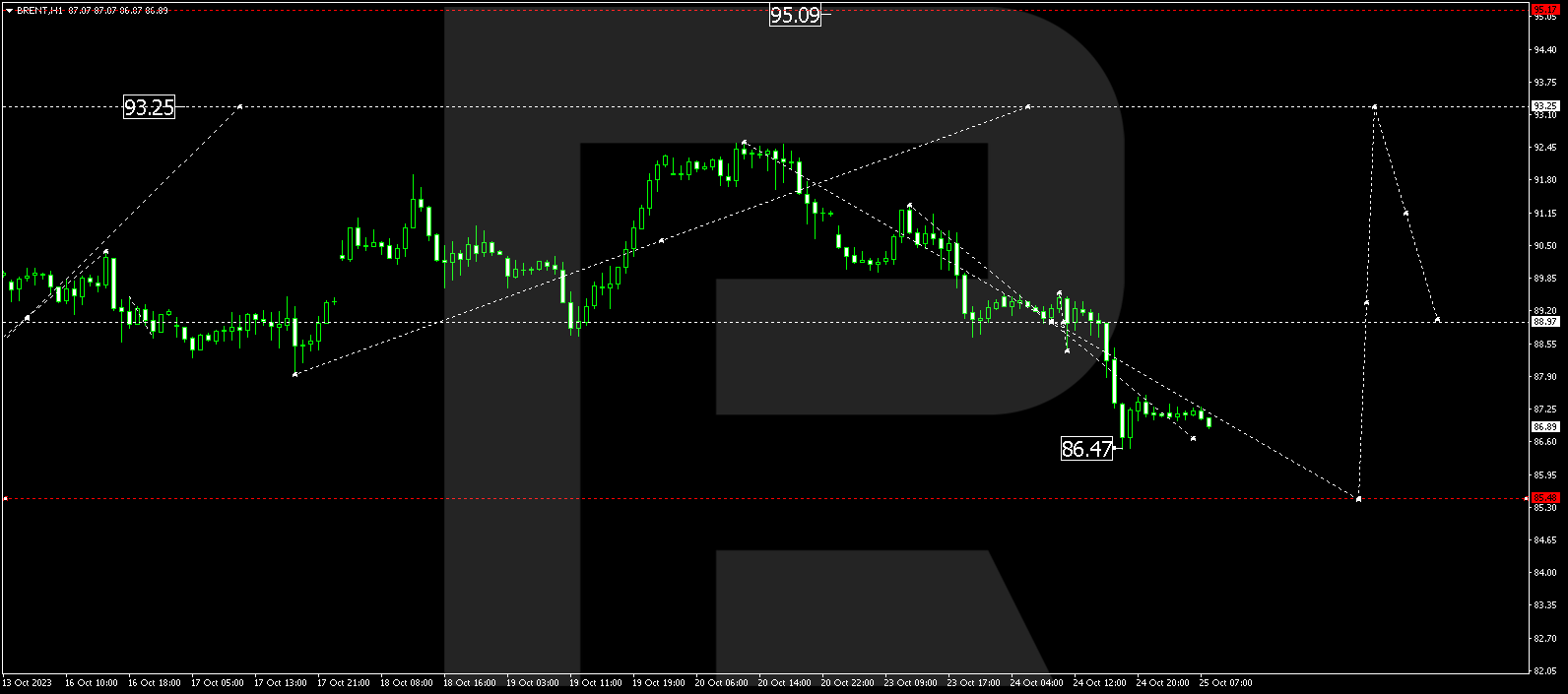 Brent has formed a consolidation range around 88.98 and is currently correcting towards 85.50, with a downward breakout. After the correction concludes, a new growth wave to 93.25 may initiate, and the trend could further reach 95.00.
XAU/USD (Gold vs US Dollar)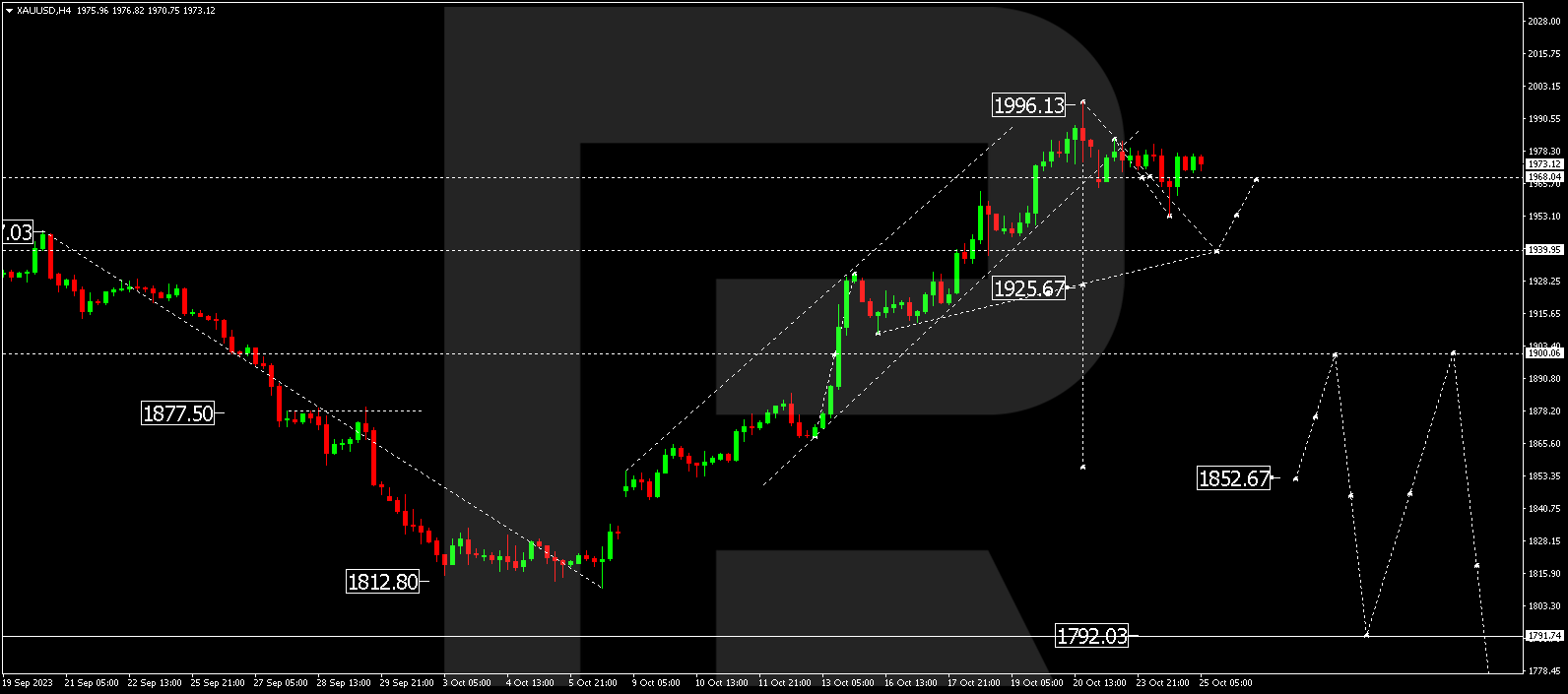 Gold completed a downward impulse to 1953.15 and a correction to 1977.50. A new downward impulse to 1939.95 is expected, with this being the initial target. Following this, a correction to 1968.00 might follow.
S&P 500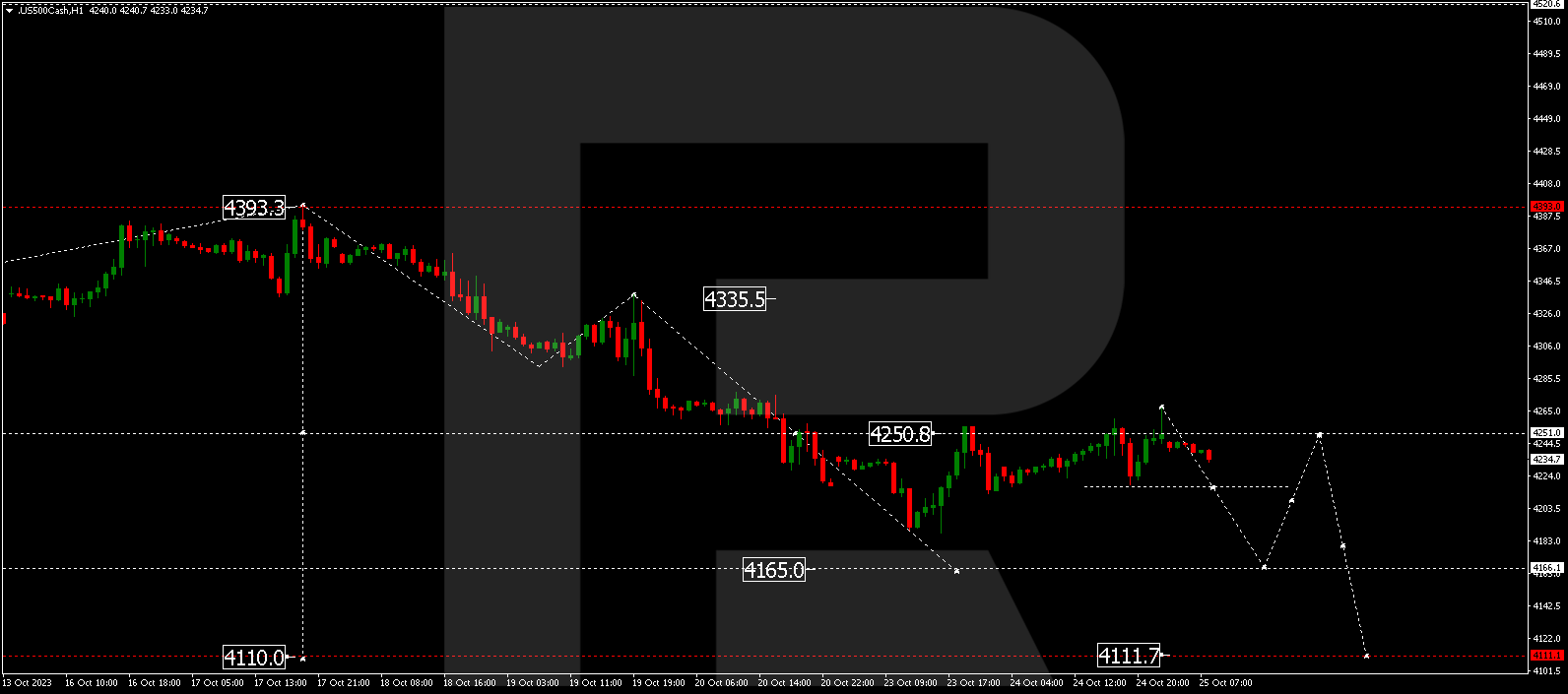 The stock index continues consolidating around 4251.0. Today, it might dip to 4166.1, with a correction to 4251.0 not excluded, followed by a decline to 4111.1.