Technical Analysis & Forecast November 03, 2023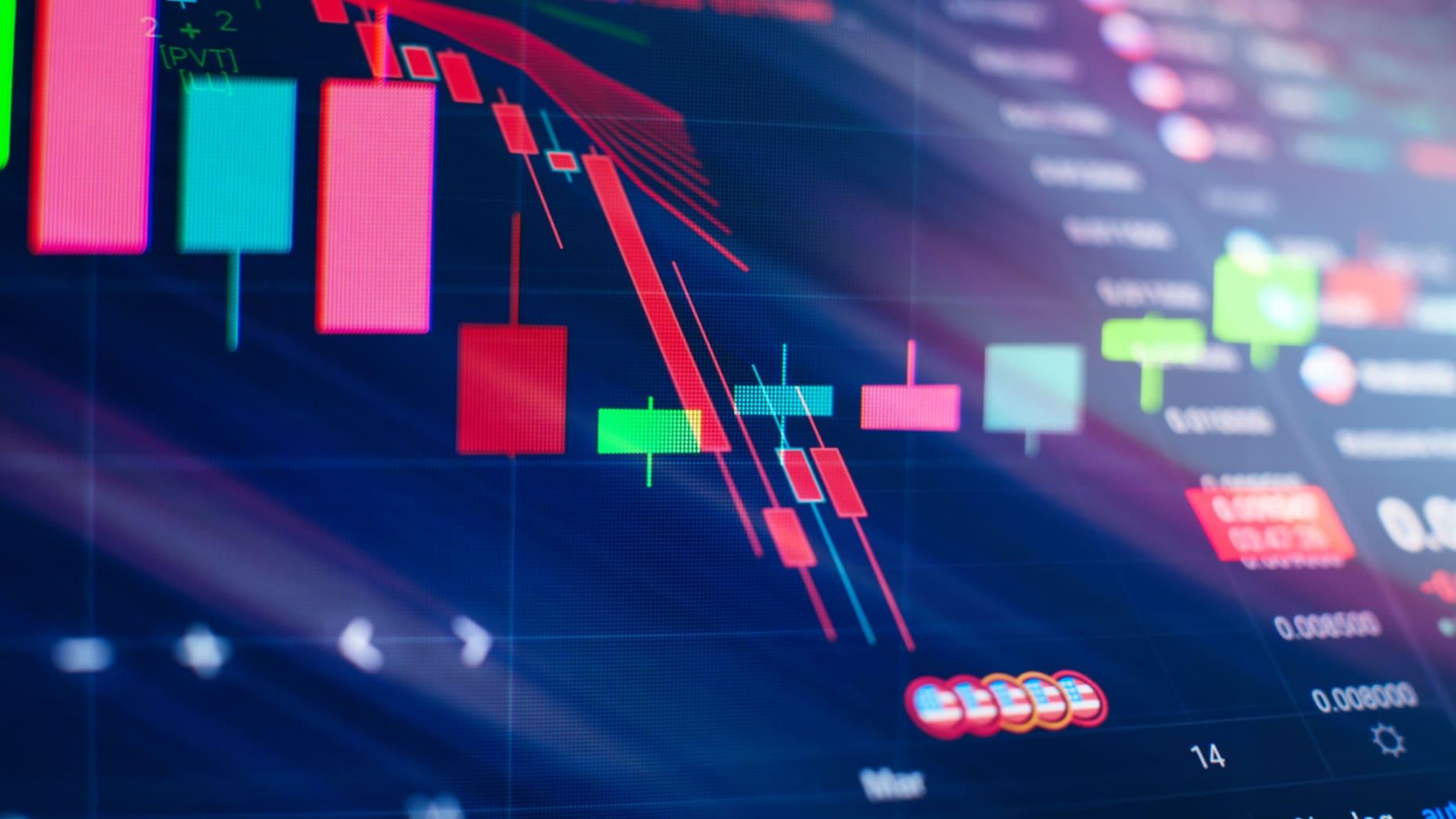 Gold Consolidating Ahead of Expected Decline. This overview also delves into the dynamics of EUR, GBP, JPY, CHF, AUD, Brent, and the S&P 500 index.
EUR/USD (Euro vs US Dollar)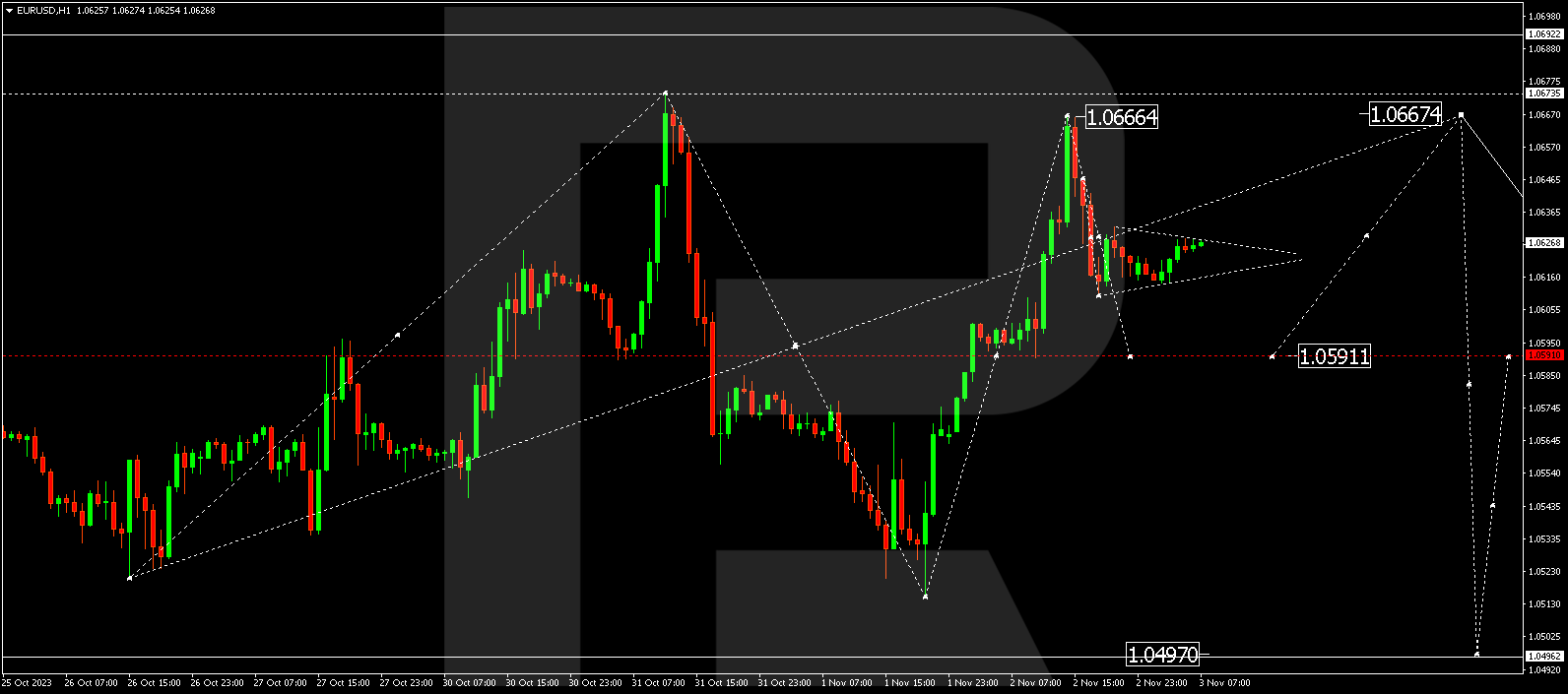 EUR/USD has wrapped up an upward wave at 1.0666. We anticipate a corrective decline to 1.0590 today (with a retest from above). Furthermore, there's a chance of another upward move to 1.0680. Following this, a descent to 1.0497 might unfold. Presently, a broad consolidation range is taking shape around 1.0590.
GBP/USD (Great Britain Pound vs US Dollar)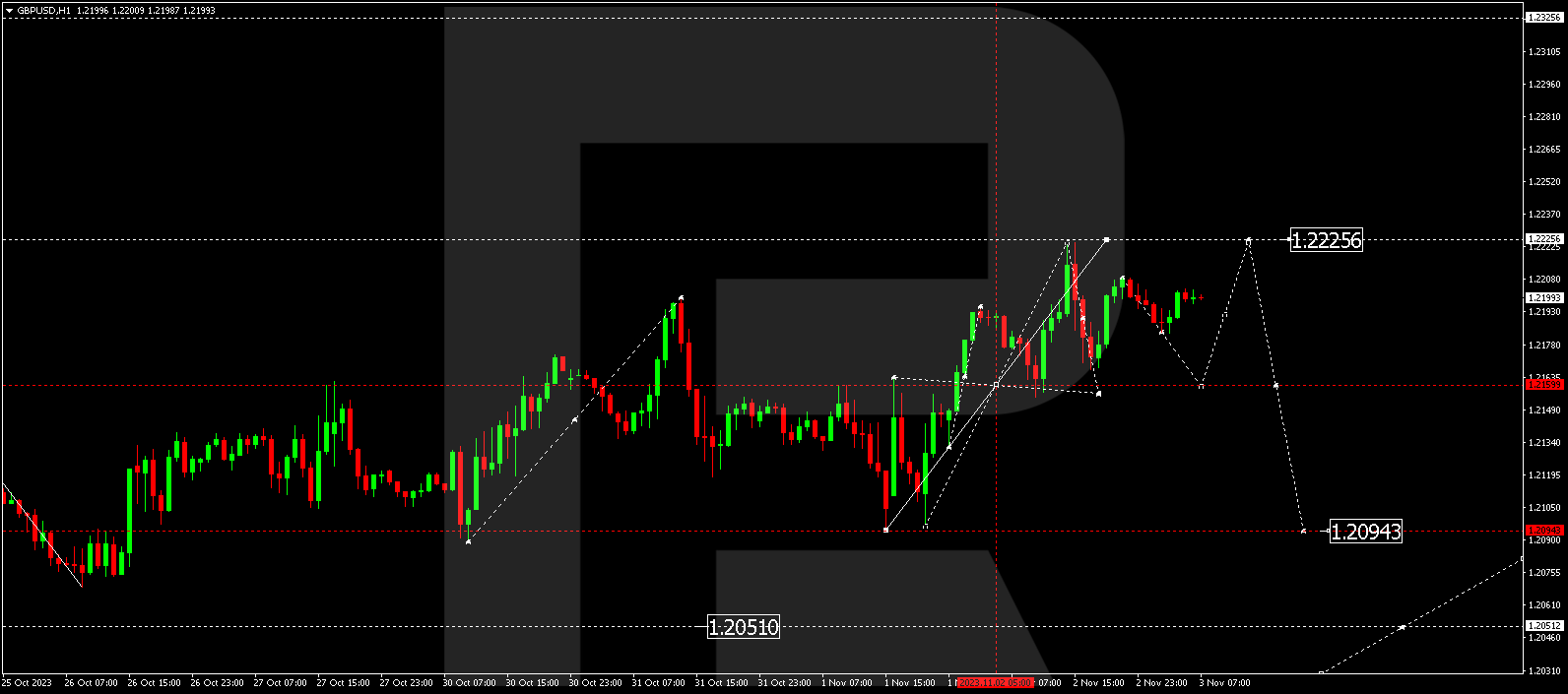 GBP/USD recently completed an upward wave at 1.2222 and a correction to 1.2166. A drop to 1.2160 is plausible (with a retest from above). This could be followed by another upward movement to 1.2230. Subsequently, a fresh downward wave to 1.2100 could commence.
USD/JPY (US Dollar vs Japanese Yen)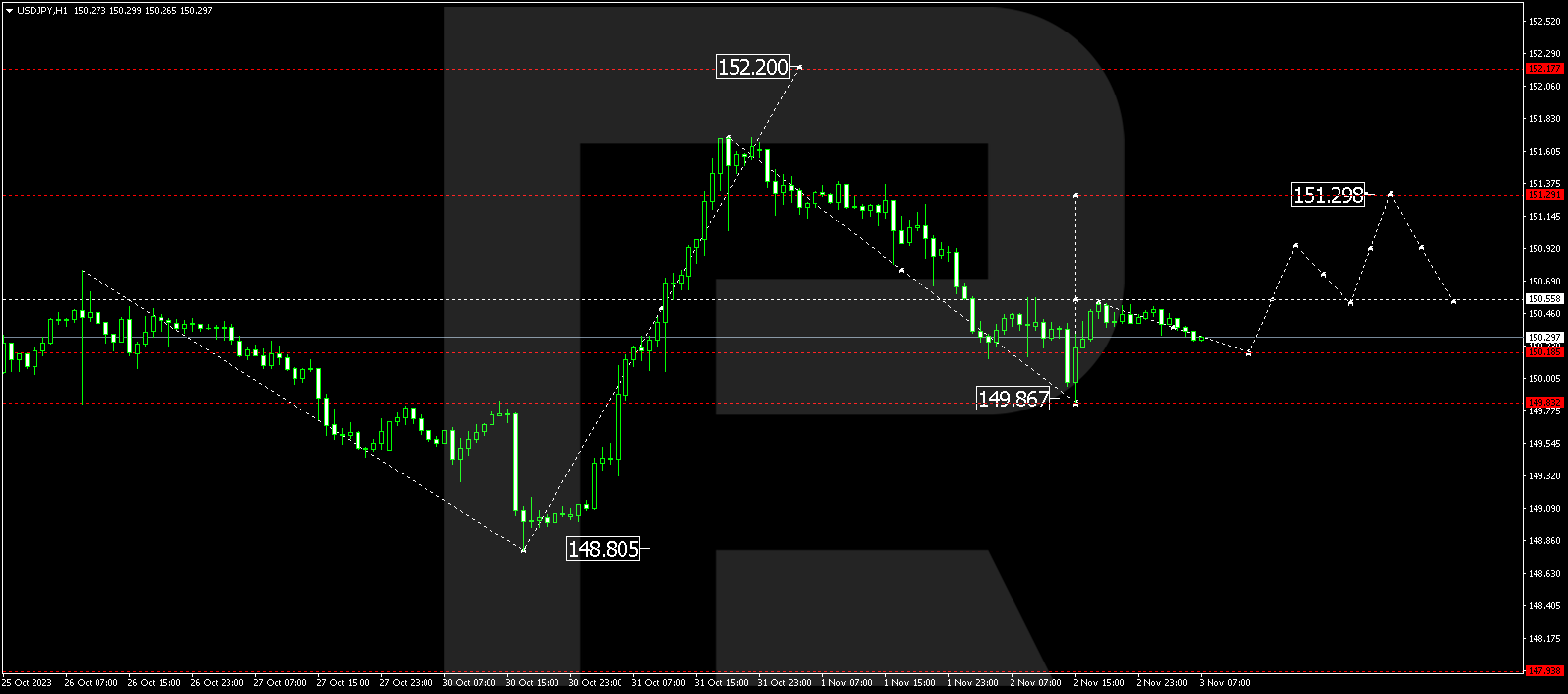 USD/JPY finished a corrective wave at 149.86. The market has initiated an upward surge to 150.53 today. We're anticipating a corrective move to 150.19. Once this correction is completed, the price might ascend to 150.90, from where the trend could persist to 151.30.
USD/CHF (US Dollar vs Swiss Franc)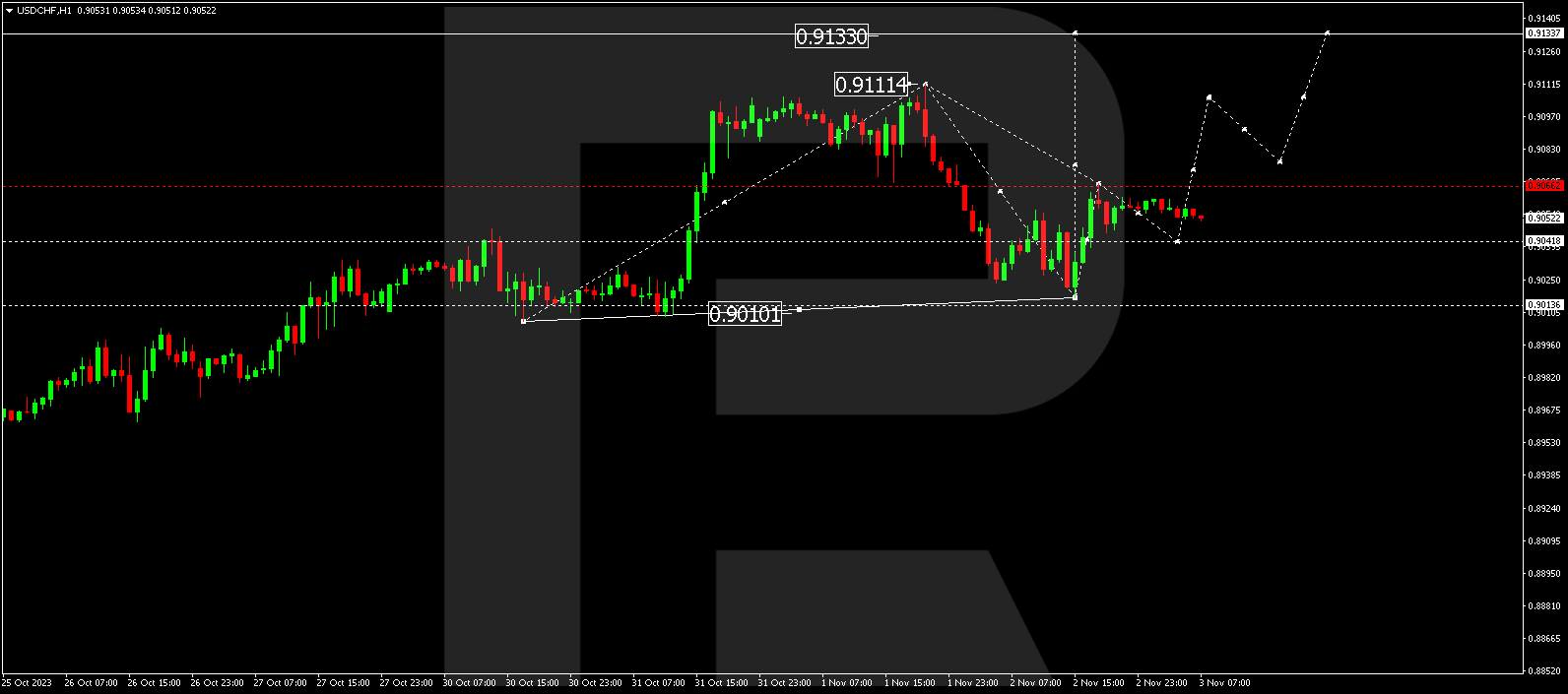 USD/CHF wrapped up a corrective wave at 0.9017. Today, there's been an upward impulse to 0.9070. A correction to 0.9041 is expected next. Following that, the pair might rise to 0.9105, extending the trend to 0.9133.
AUD/USD (Australian Dollar vs US Dollar)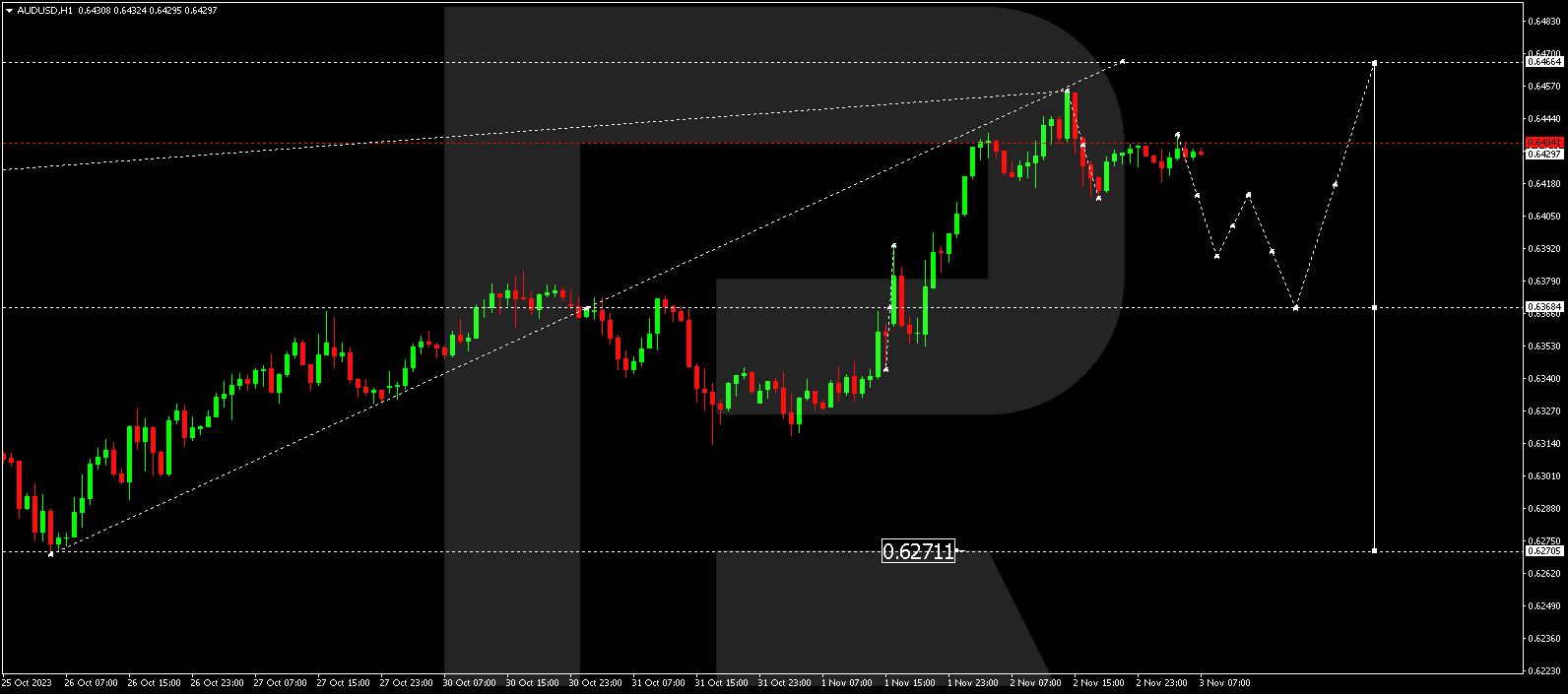 AUD/USD recently concluded an upward structure at 0.6455, followed by a corrective move to 0.6412. The quotes could potentially ascend to 0.6437 today. Subsequently, a decline to 0.6390 is anticipated, with the potential for the downward wave to continue to 0.6366.
BRENT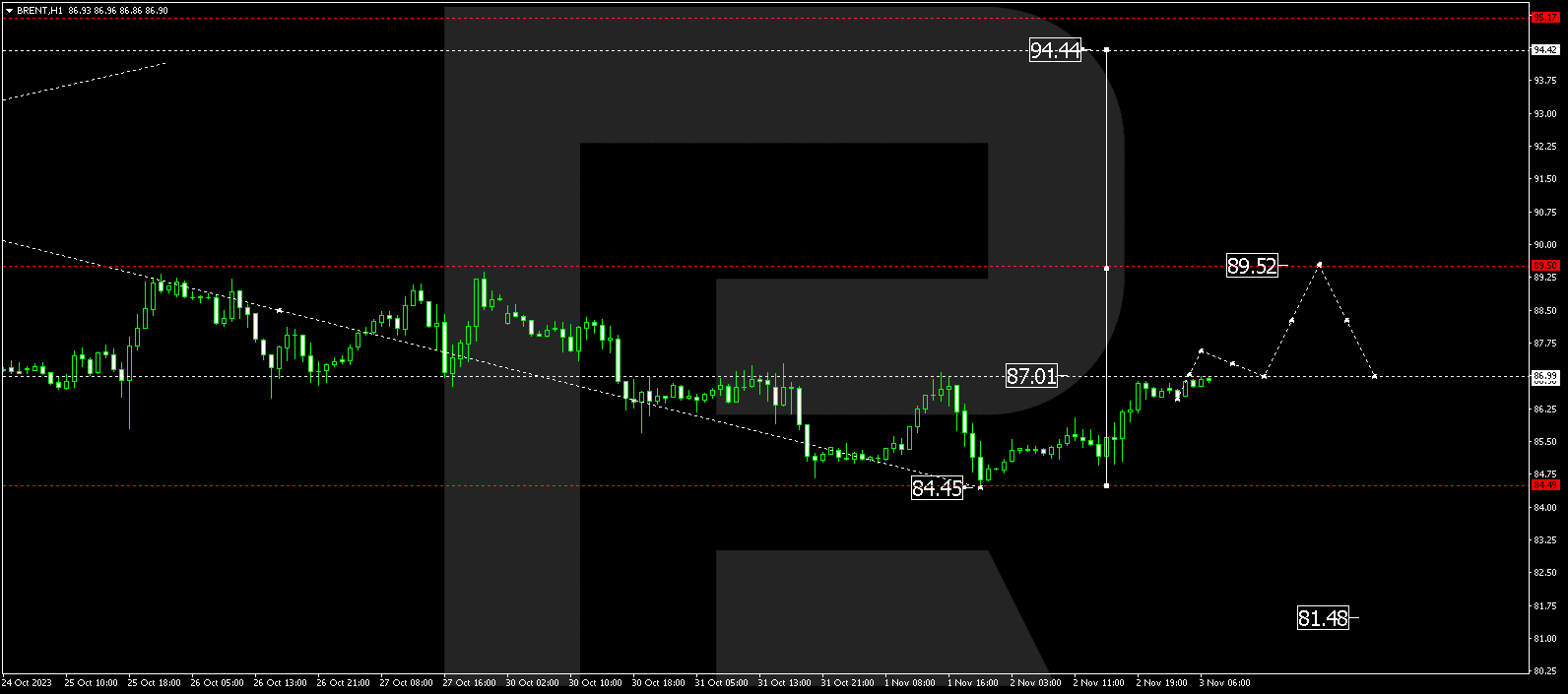 Brent recently completed an upward wave at 87.00. Today, the market is establishing a consolidation range around this level. We're anticipating an upward breakout, leading to further growth to 89.50, which serves as the initial target.
XAU/USD (Gold vs US Dollar)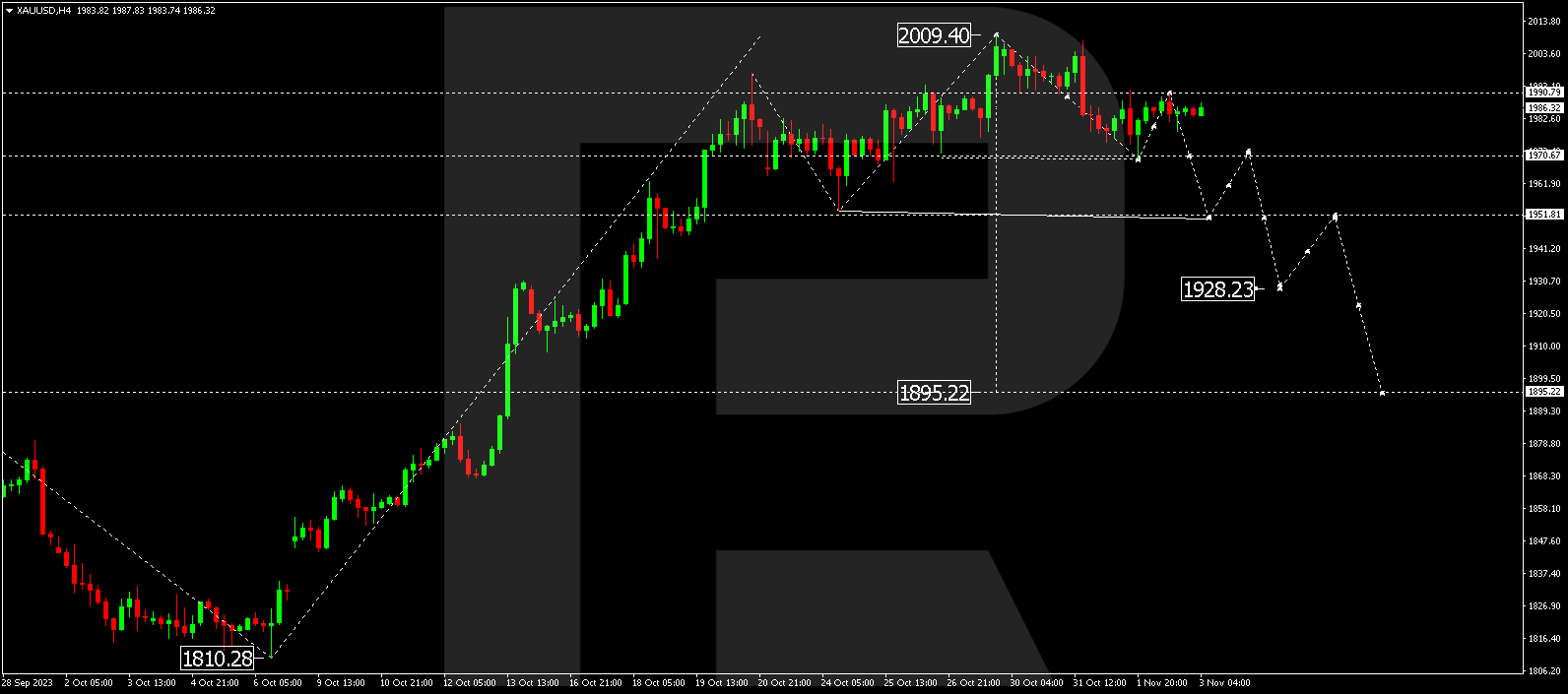 Gold wrapped up a correction at 1990.80. A declining structure to 1952.00 might evolve today, extending the trend to 1928.28. This stands as a local target.
S&P 500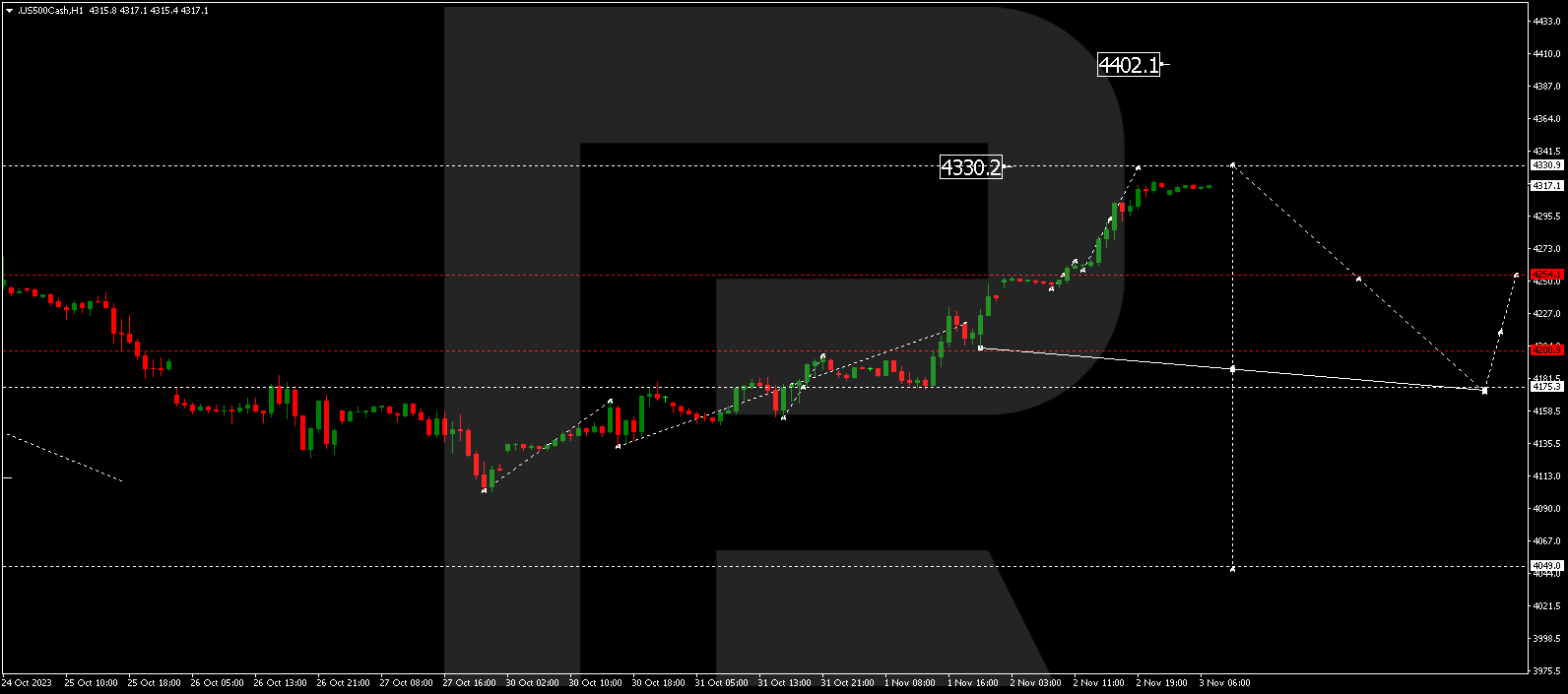 The stock index is currently in the midst of an ascending wave to 4330.0. Upon reaching this level, we expect the price to establish a consolidation range below it. If there's a downward breakout from this range, a fresh declining wave to 4255.0 might initiate, from where the trend could continue to 4175.0. This is the initial target.