Technical Analysis & Forecast November 07, 2023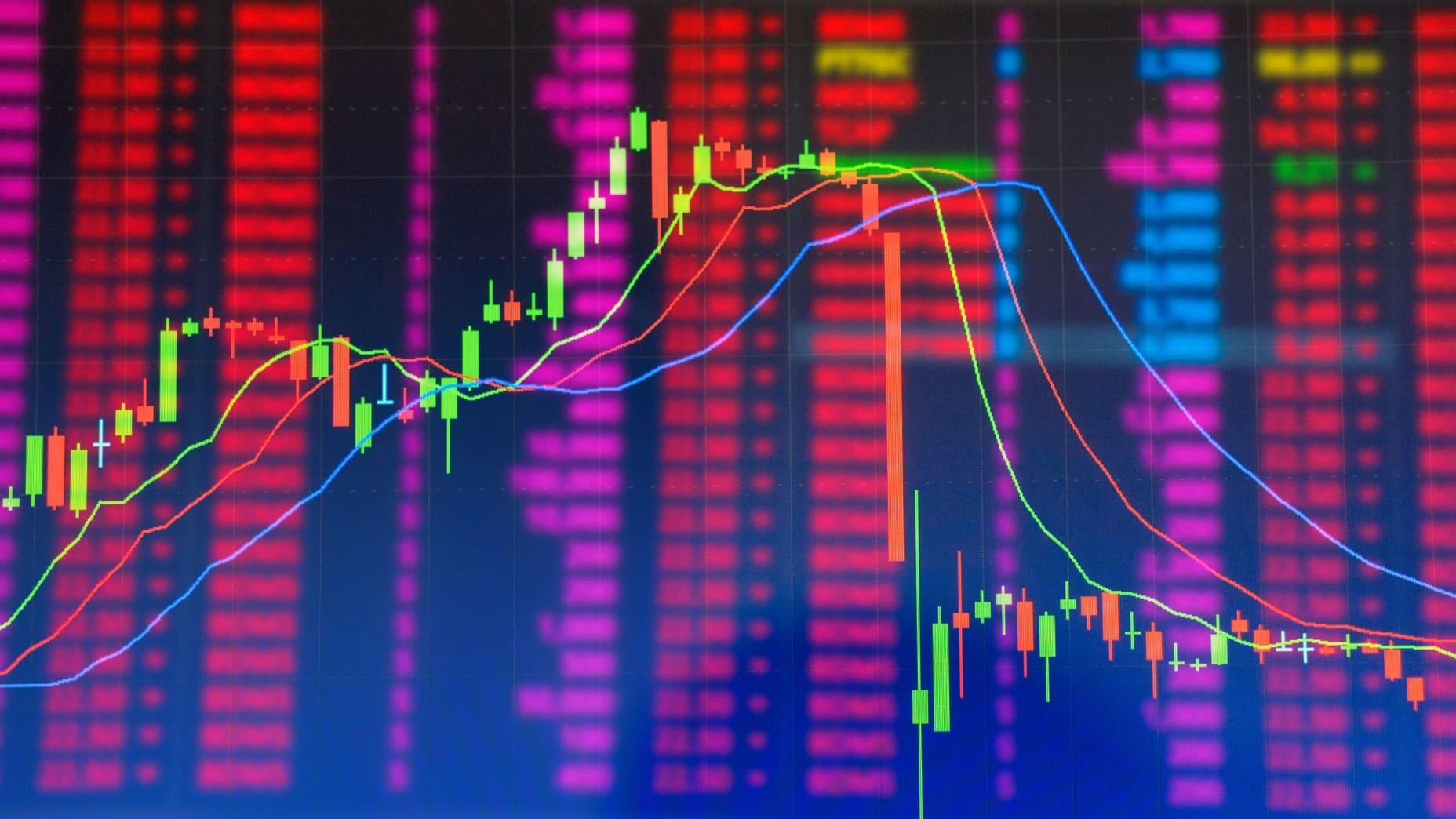 The Japanese Yen extends its gains, while this report also examines the Euro, British Pound, Swiss Franc, Australian Dollar, Brent, Gold, and the S&P 500.
EUR/USD (Euro vs US Dollar)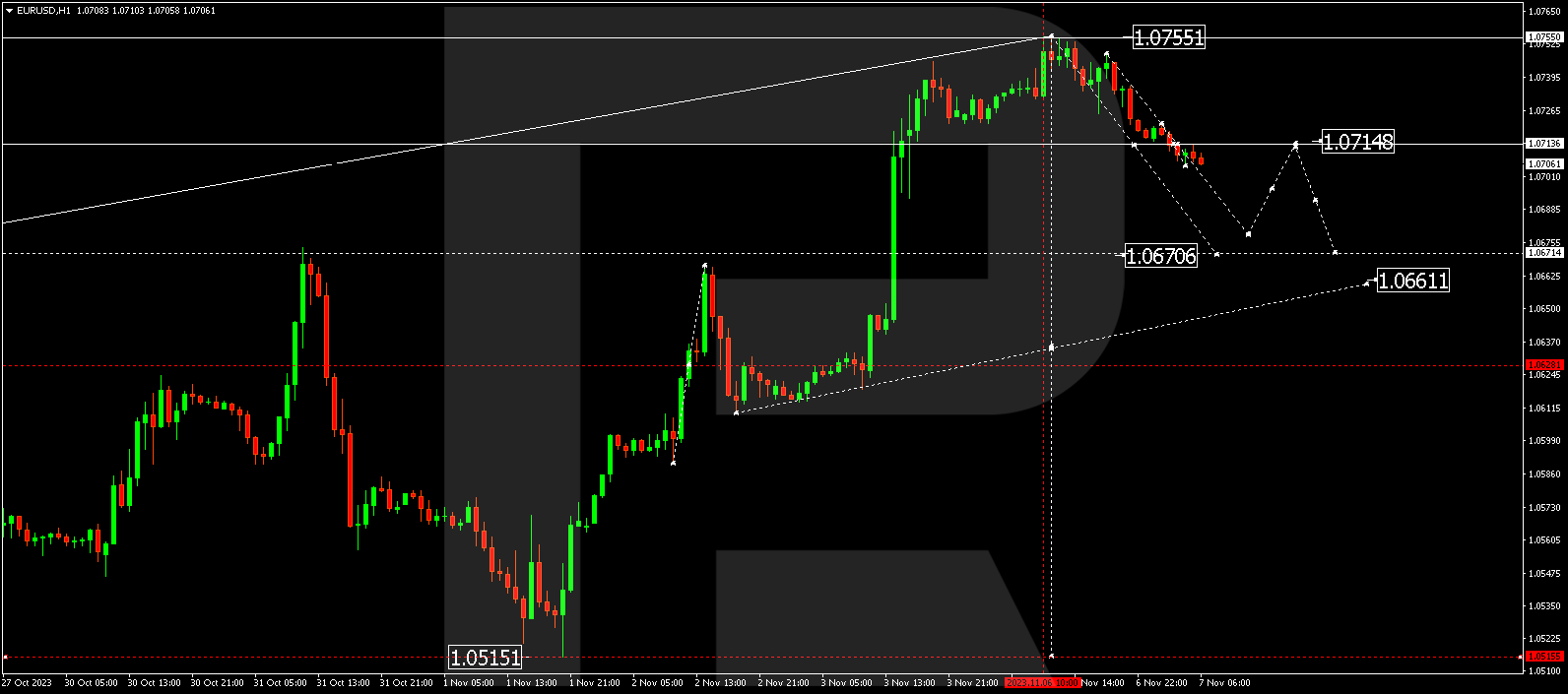 The Euro has recently peaked at 1.0750 against the Dollar. A reversal is expected, possibly dipping to 1.0670 before a minor rally to 1.0715. Subsequent forecasts suggest a decline to 1.0660, potentially setting the stage for a further slide to the 1.0600 threshold.
GBP/USD (Great Britain Pound vs US Dollar)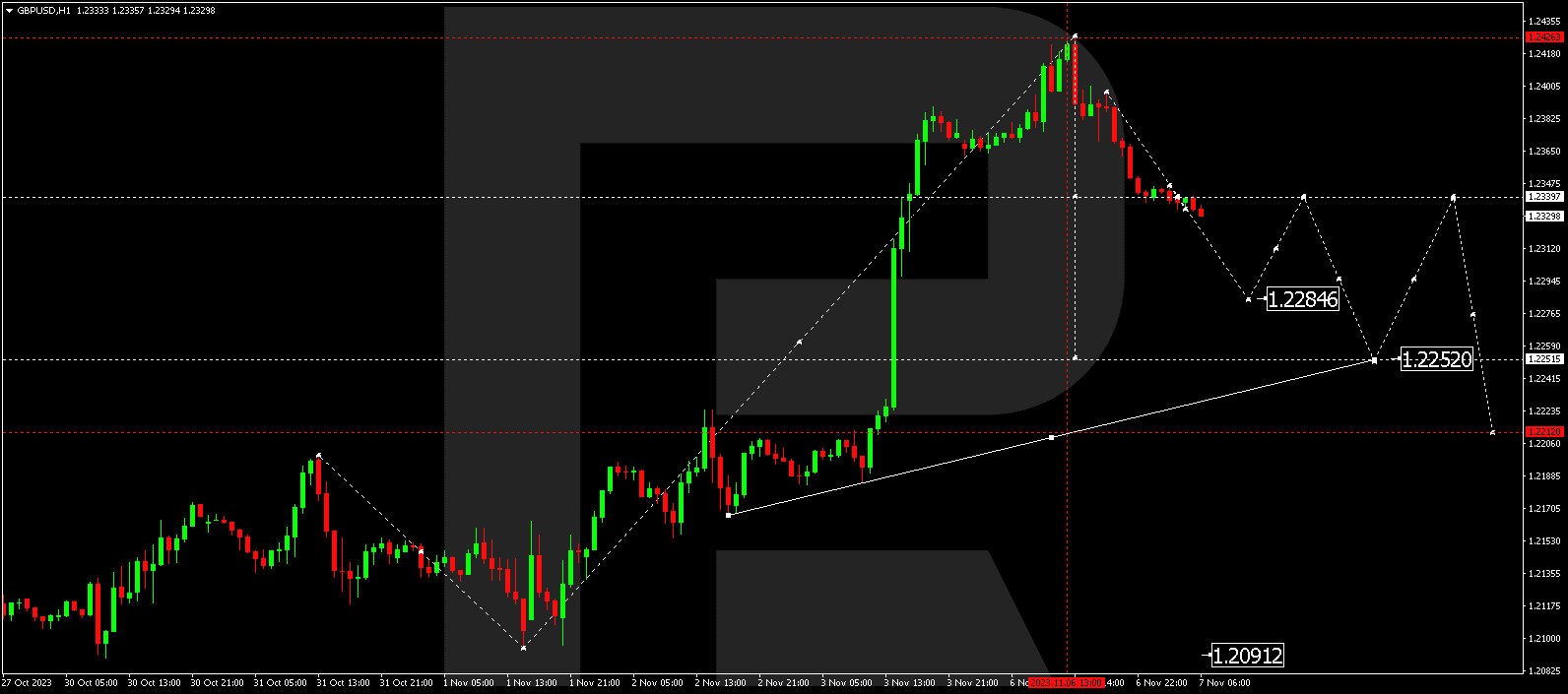 The Pound's recent ascent peaked at 1.2424 against the Dollar. Current projections indicate a downward movement to 1.2252, followed by a modest recovery to 1.2333. A continued decrease to 1.2200 is on the horizon, with the possibility of an extended downtrend towards 1.2100.
USD/JPY (US Dollar vs Japanese Yen)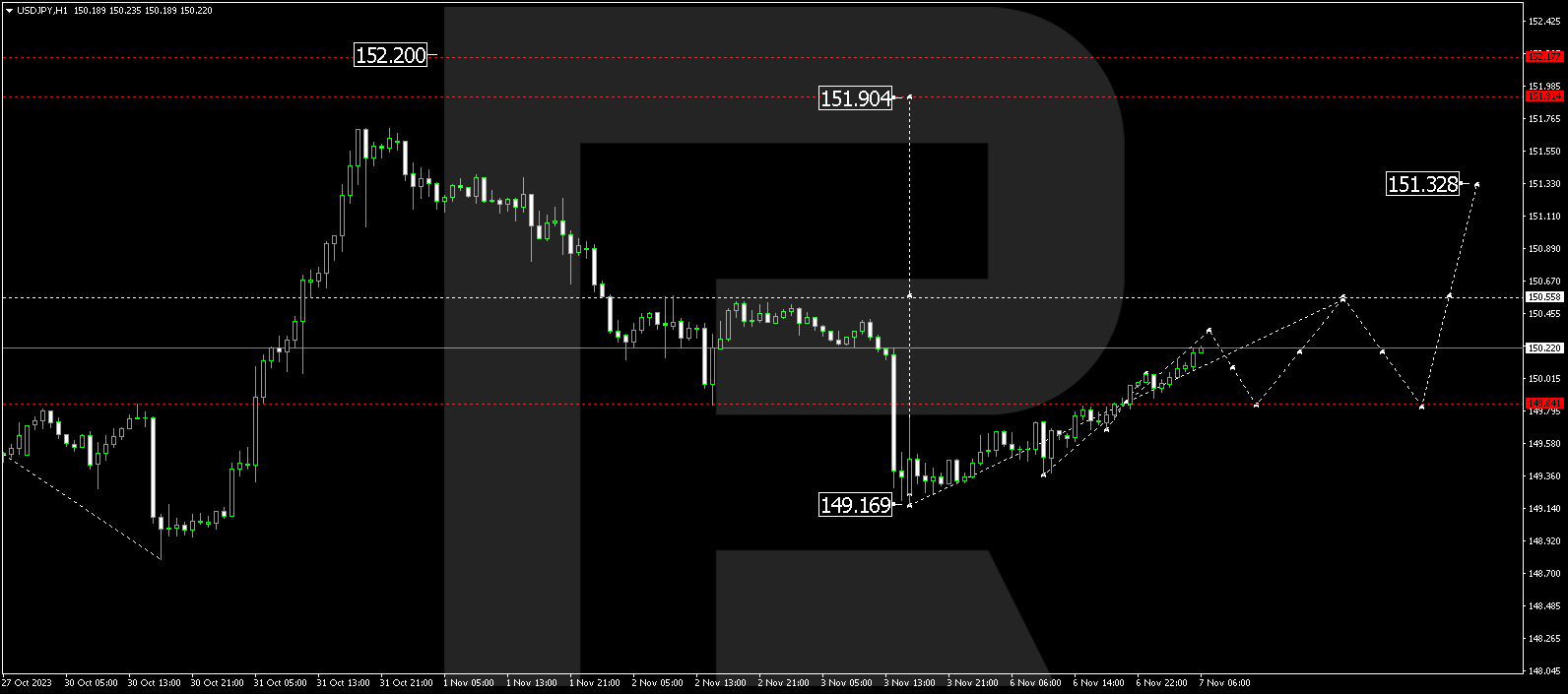 After a pullback to 149.16, the Dollar is poised to resume its climb against the Yen, with eyes on the 150.55 mark. Post-reach, a slight retreat to 149.85 is anticipated before another surge to 151.33, which could stretch to 152.20.
USD/CHF (US Dollar vs Swiss Franc)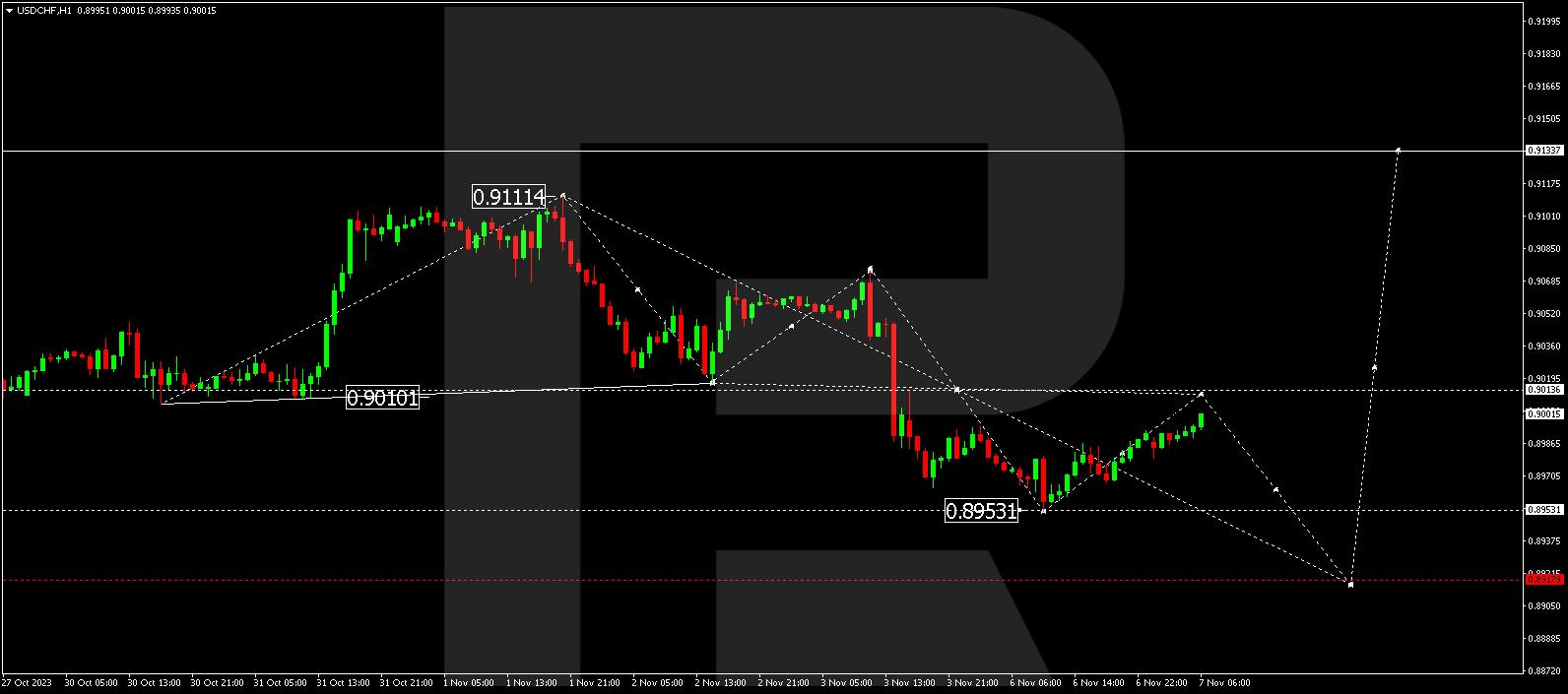 The Dollar's correction against the Franc halted at 0.8955, with an upswing to 0.9010 currently forming. A brief correction to 0.8918 may precede a rebound to 0.9010, leading to an uptrend towards 0.9133.
AUD/USD (Australian Dollar vs US Dollar)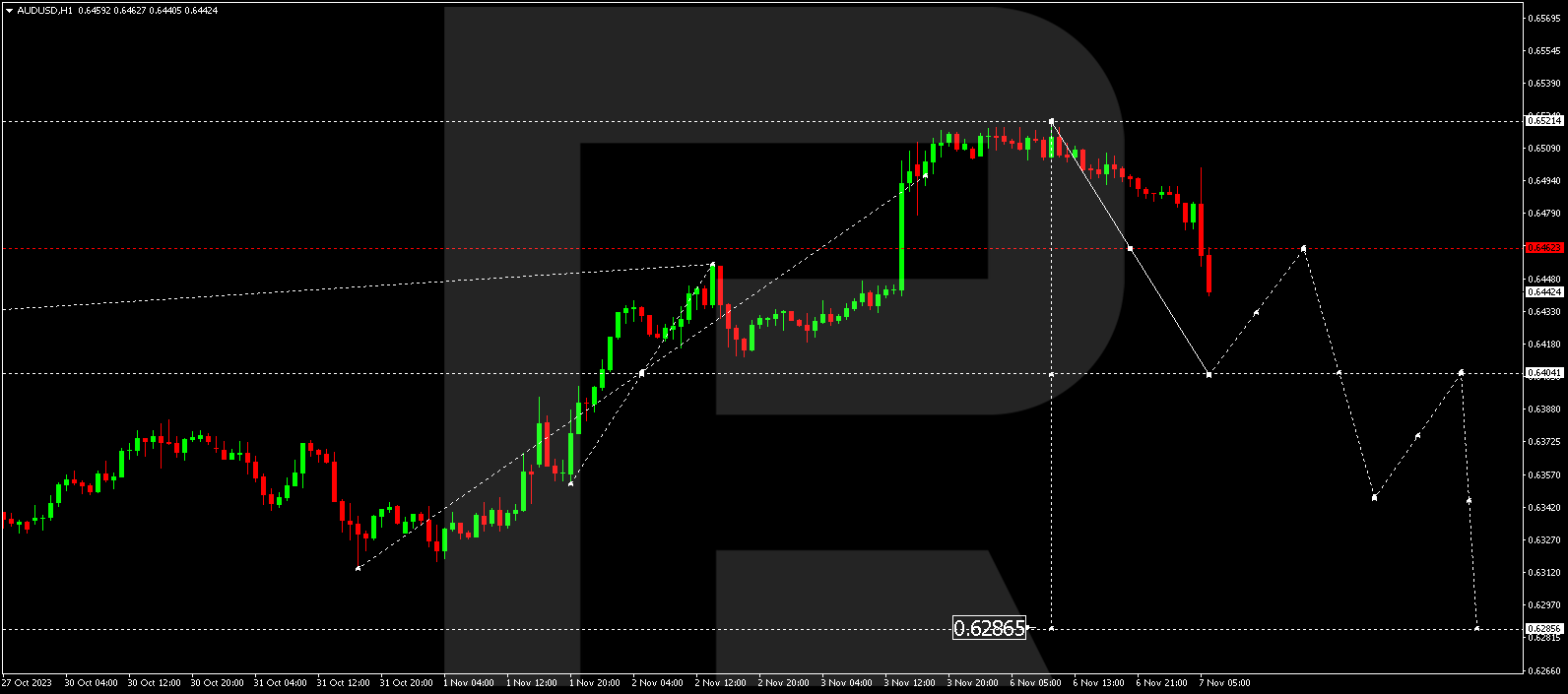 The Australian Dollar has wrapped up its upward pattern at 0.6520 against the Dollar. A downward wave to 0.6400 is forecasted, followed by a rise to 0.6464, and a subsequent drop to 0.6350, potentially continuing down to 0.6288.
BRENT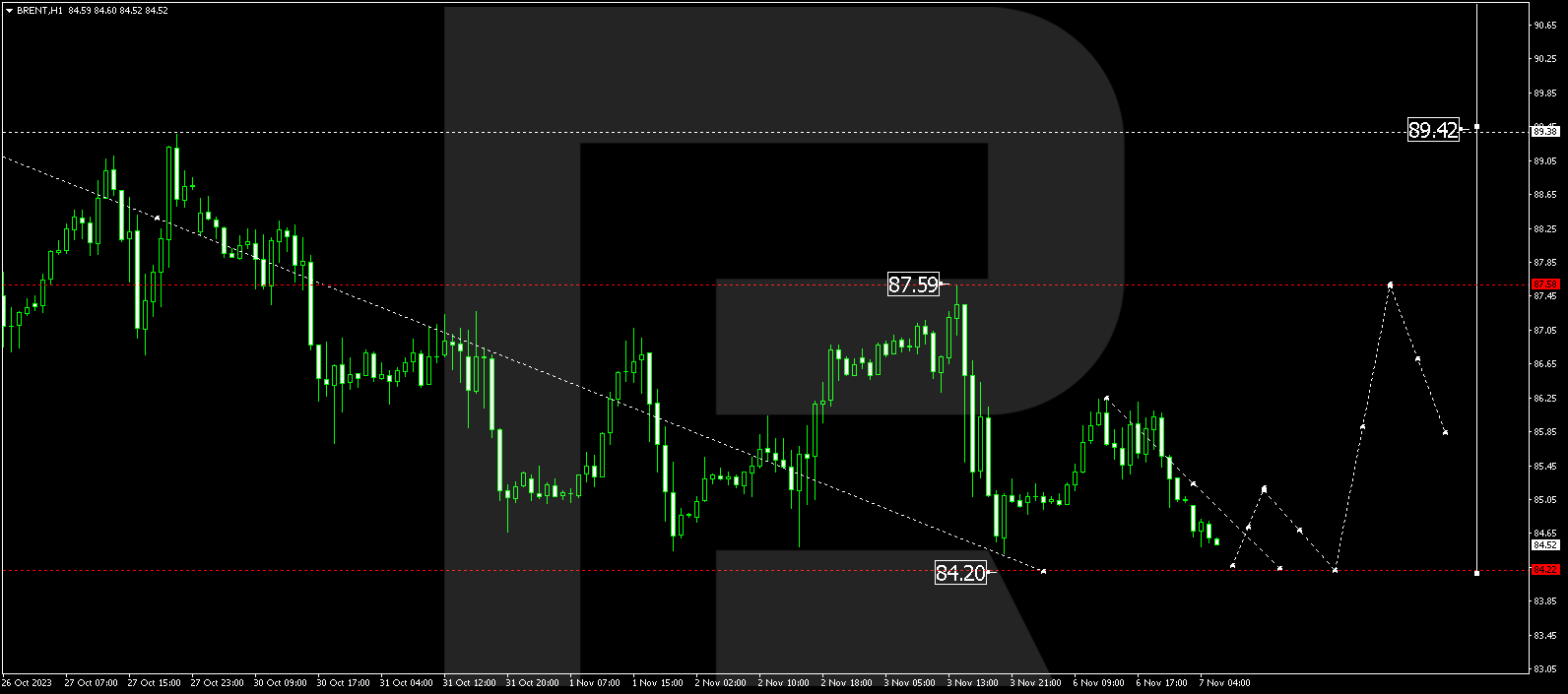 Brent is undergoing a correction, aiming for the 84.22 mark. After reaching this point, an uptick to 87.60 is projected, before a pullback to 85.85. A bullish trend to 89.40 is expected, with the possibility of extending gains to 95.00.
XAU/USD (Gold vs US Dollar)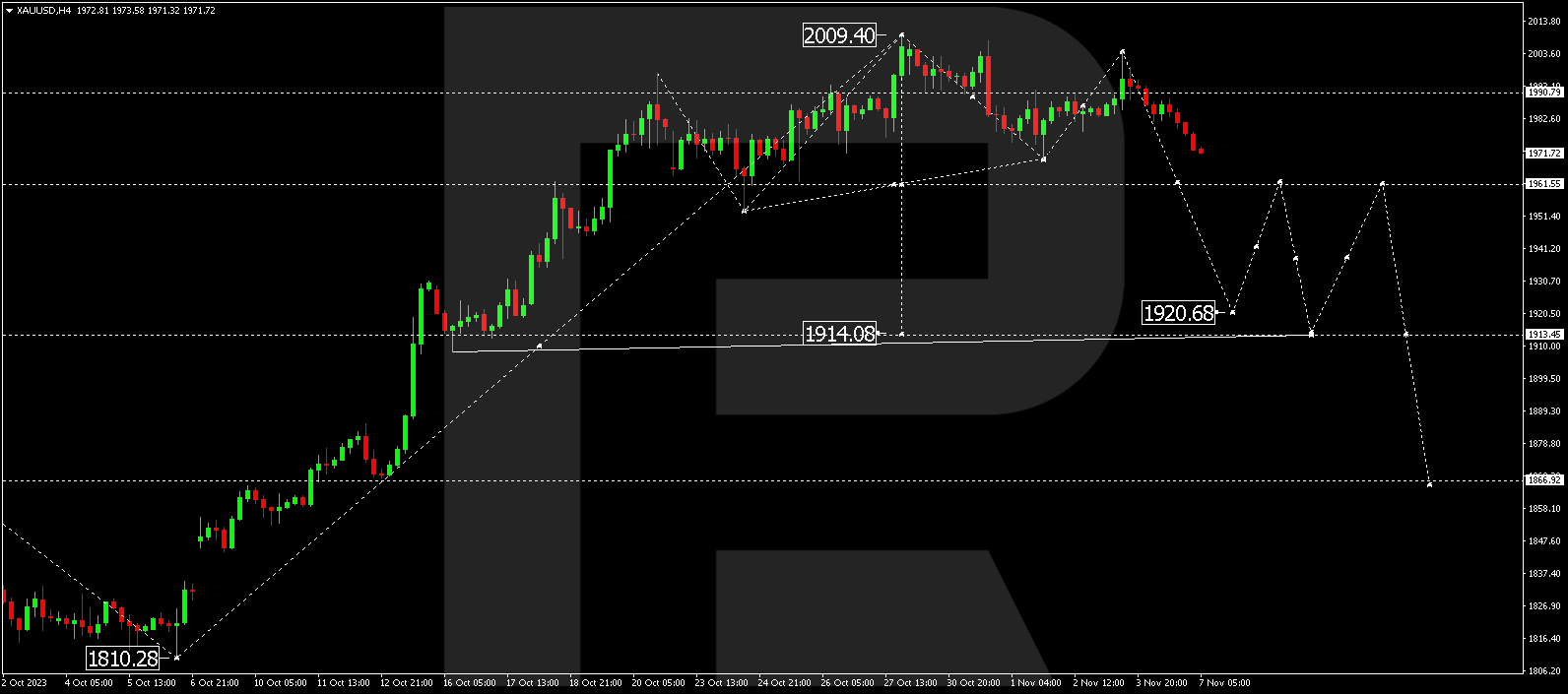 Gold concludes its correction at 2003.90. A downtrend to 1961.00 is anticipated, which could lead to a further slide to the 1920.70 mark.
S&P 500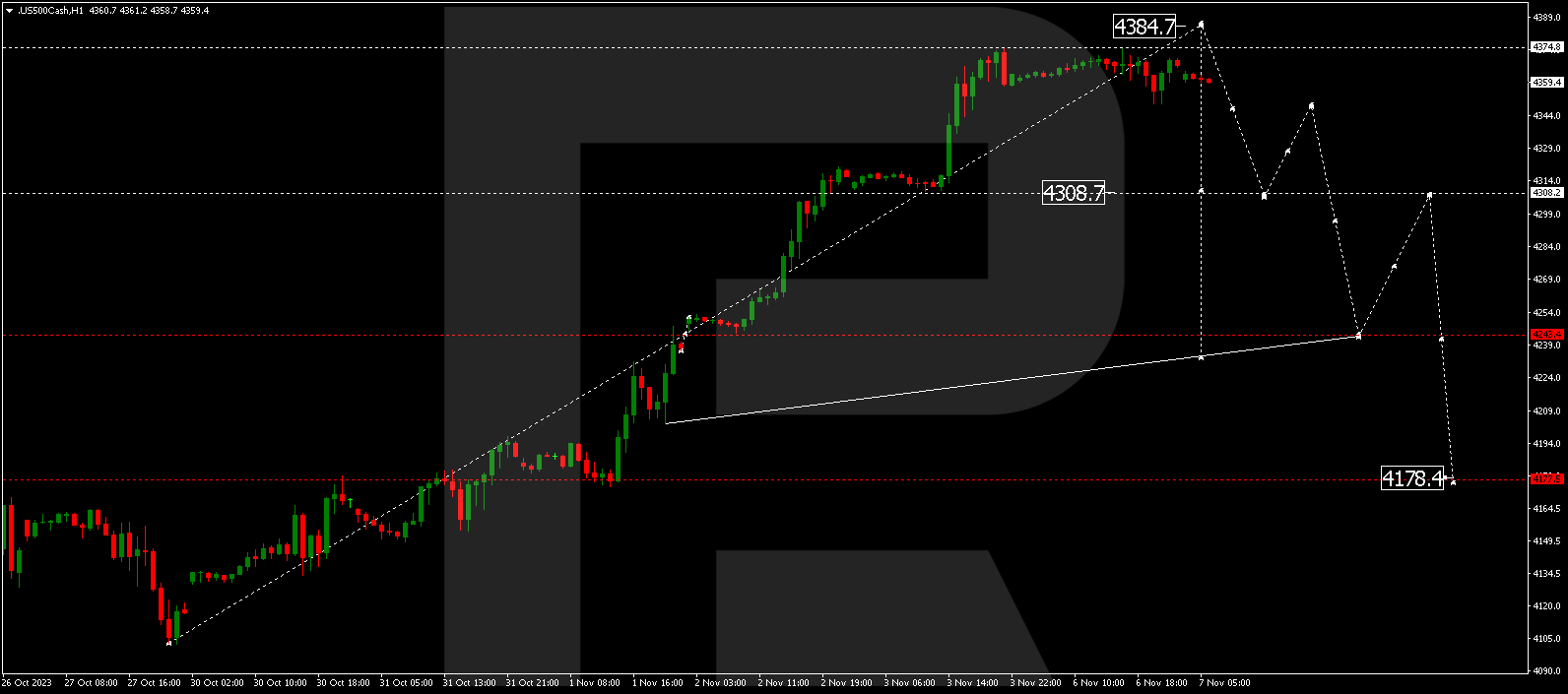 The index finished its upward wave at 4374.0. A trading range around this level is likely, followed by a rise to 4383.0, then a downturn to 4308.0. A rebound to 4343.0 may occur before a descent to the 4242.0 level.