On Friday, July 31st, the XRP price keeps growing, trading near 0.2447 USD.
XRP price tech analysis
On D1, the Ripple cryptocurrency demonstrates the development of an uptrend. XRP/USD is heading for 61.8% Fibo. This means the asset is accumulating power for further growth. On the MACD2, the Golden Cross keeps working off; if the signal lines cross zero, this will signal further growth. The histogram is still in the positive area. The signals taken together promise further growth with the aim of 0.2583 USD.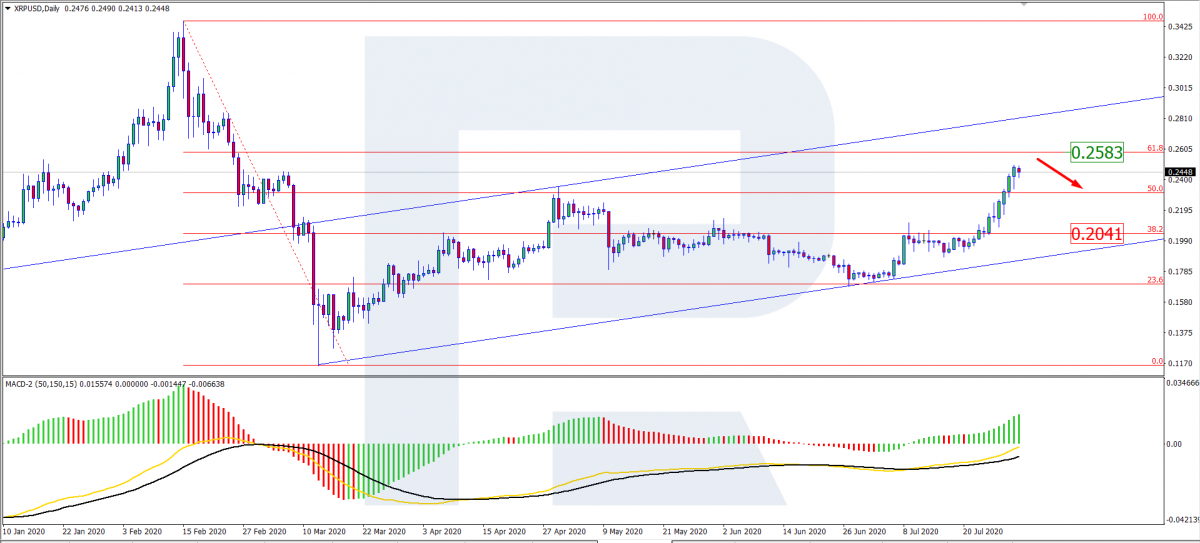 On H4, the picture is similar. The quotations keep growing inside the ascending channel. The aim of the trend development is the same as on D1 – 0.2583 USD. A breakaway of 61.8% Fibo will mean further growth. The Stochastic has formed a Black Cross in the overbought area and keeps growing. Further development of the uptrend currently looks more probable than a decline to 0.2041 USD.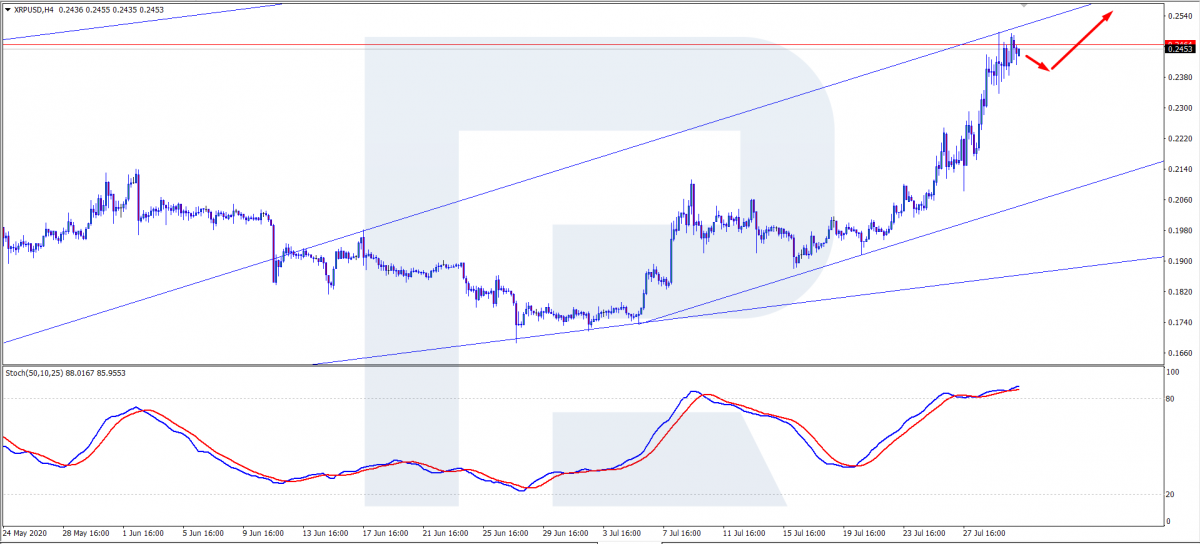 XRP fundamental news
Meanwhile, trials around Ripple are gathering steam. The lawyers of Brad Garlinghouse, the head of Ripple, are now saying that the statements made by the company's CEO may not be proved as false though it does not necessarily mean that they were true. In the world of lawyers, normal language is rear to hear, and the casuistry around the case may last long.
Garlinghouse is accused by investors of misleading them about a full-scale bullish trend in the XRP token. At the same time, the token was being sold as an unregistered security, which perplexed the buyers hoping for fantastic profitability even more.
The Sostack lawyers, who are working with these lawsuits, state that the XRP has no goals at all and is no good for users. This was the argument raised in one of the first lawsuits against Ripple and remains the main one. In May, Sostack filed a lawsuit to the US District Court, accusing Ripple of manipulating rates.
Frankly speaking, the reputation of Ripple is hardly damaged by the trials because the company is fully focused on solving technical problems and almost does not care about rate fixing of the token at the official level.
---