Copy Trading
Copy trading is a trading method based on replicating the trading strategies of other traders in real time.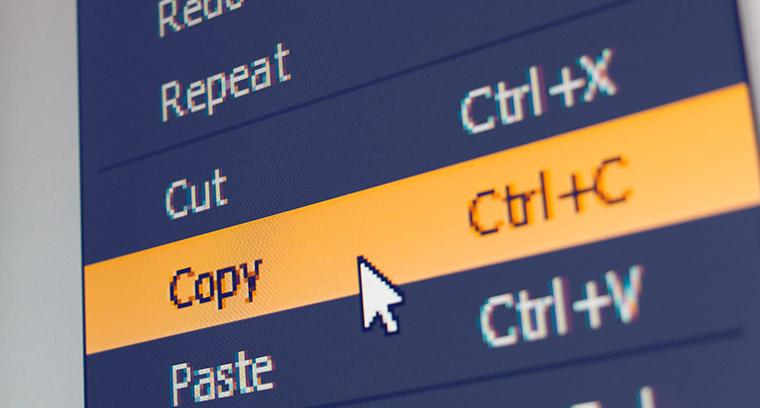 What is copy trading?
Copy trading is a trading strategy that enables traders and investors to utilise the knowledge and experience of traders who have already achieved positive results, by copying their trading actions by means of specialised services.
Usually, trade copying is done automatically, which saves investors from needing to spend time analysing price charts in detail, monitoring market trends, and making trading decisions. To diversify risks, it is possible to copy the transactions of more than one trader.
How does copy trading work?
Investors can copy traders' transactions on dedicated platforms known as copy-trading services. One popular platform is RoboForex's CopyFX, which we will use as an example to explain the process logic.
Traders open accounts on the CopyFX system and trade financial assets
Their performance results are displayed in the Traders' Rating. This is the main source of information for investors when searching and selecting traders for copy trading. The higher a trader's position in this rating, the more likely it is that a greater number of interested traders will want to copy their transactions
An investor opens a trading account, deposits funds, selects one or several traders for copy trading, and sets up the subscription terms for copying their transactions
After subscribing, all trades from the trader's account will be copied to the investor's account
Based on the trading performance, the trader is paid a commission or a percentage of the profits according to the subscription terms
The profit generated over the subscription period (minus the trader's fee) remains in the investor's account
The investor can suspend the subscription or cancel it at any time
What to consider when selecting a trader
The trader's profitability in past trades. The level of expertise and competence is directly proportional to their earning level
The stability of the trader's activities. An experienced and responsible trader does not cease trading for more than two weeks
The trader's trading style. The more aggressive the trader's trading is, the higher the risk of losing a significant portion of the invested funds
The maximum drawdown of the trader's deposit. The lower this indicator, the better
The number of subscribers to the trader. This serves as an indication of the trust and loyalty of other investors.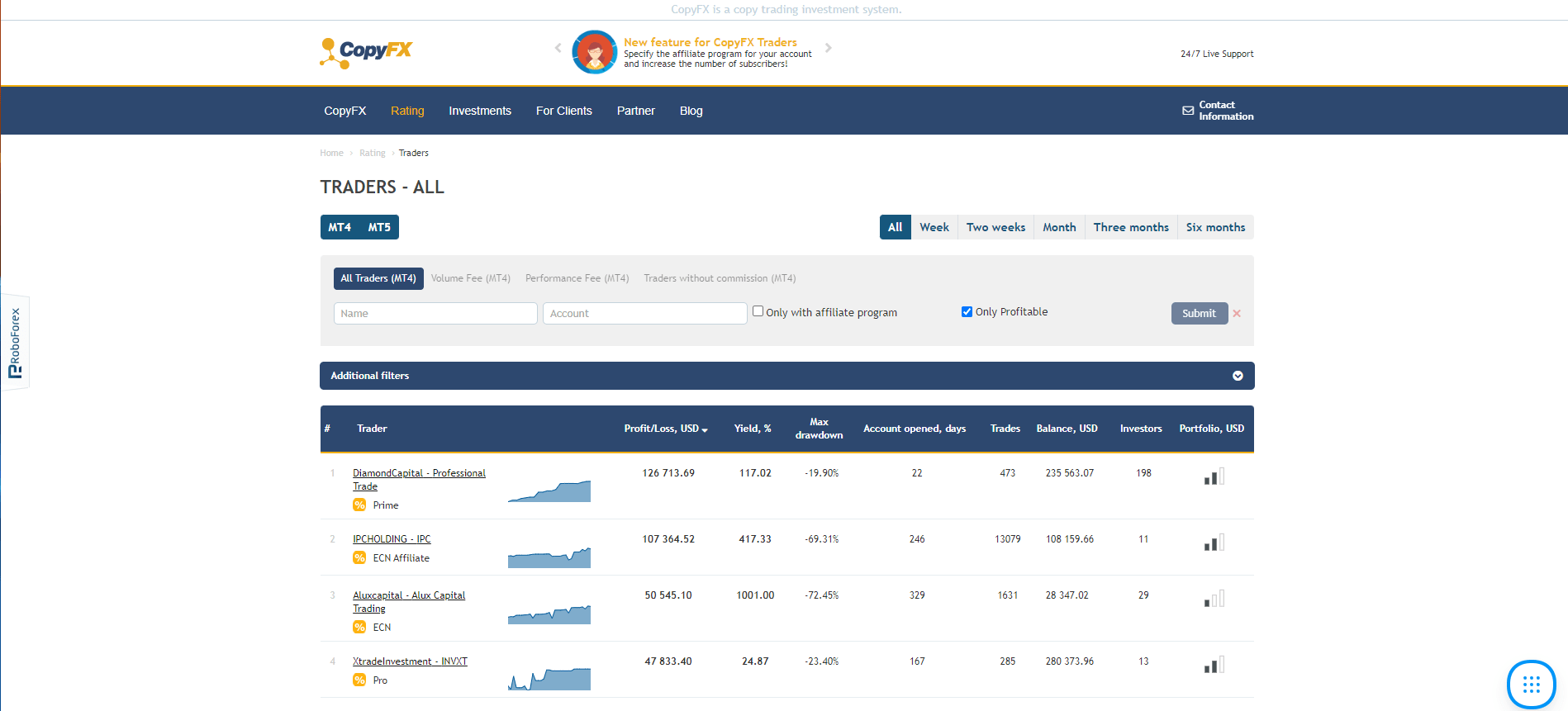 Advantages of copy trading
An opportunity to earn in the market without experience and specialised knowledge
Learning the trading approaches of professional traders
Opportunity to diversify investments
Creating passive investments
Saving time
Disadvantages of copy trading
The complexity of selecting a trader
Payment of fees as compensation to the trader
Trading risks
How to conduct copy trading with CopyFX
Register your Members Area and open a trading account with RoboForex.
Deposit at least 100 USD into your account.
Select one or several traders from the CopyFX rating.
Subscribe to the trader's account and monitor their trading results.