Any business owner tries to minimize their company's costs and expenses. One of the ways to do it is to outsource some tasks and functions. In the analog business, it is a common practice to engage outside employees, for example, for creating applications and website designs, cleaning, and accounting. However, it might be difficult for tech companies to find a field expert or specialist to outsource their tasks to. That's where the hero of this article comes in.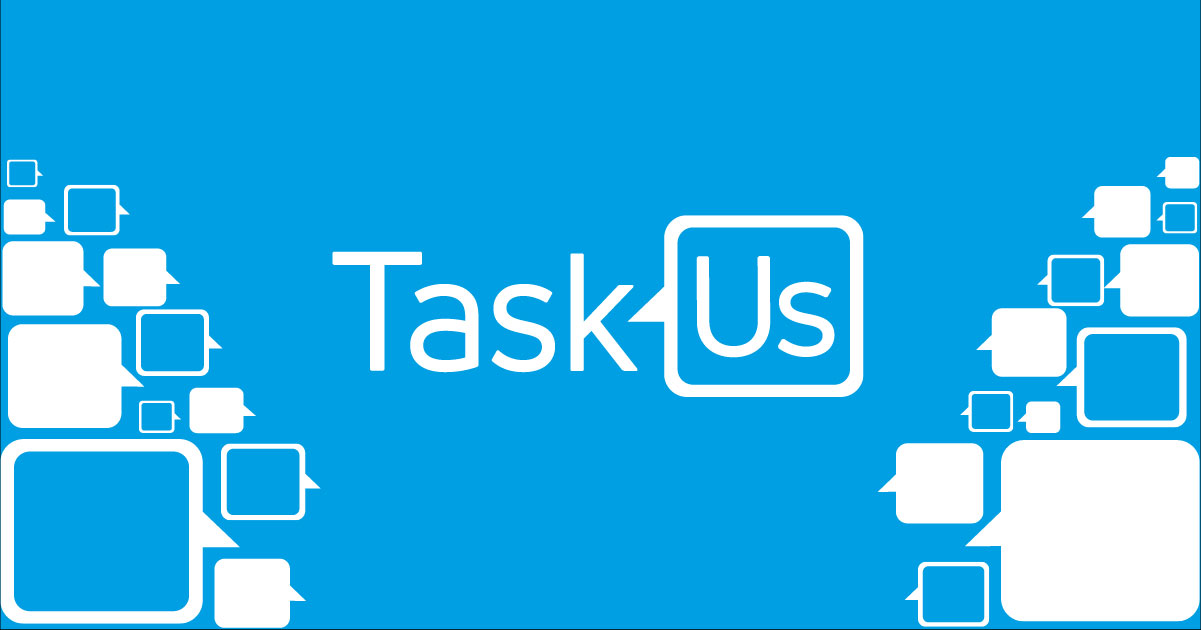 TaskUs specializes in providing companies of the HiTech, FinTech, and HealthTech sectors with outsourcing services. An IPO of TaskUs will take place on June 10th, 2021, at the NASDAQ, and its shares will start to be traded the next day, the "TASK" ticker. TaskUs managed to acquire popularity with many famous brands and demonstrate a 60% average annual revenue growth rate. In this article, we'll discuss the company's recipe for success and why its shares may be interesting for investing in.
Business of TaskUs
TaskUs was founded in 2008 with the headquarters in Texas, which is rather unusual for tech companies. TaskUs has 18 offices in 8 countries that employ 27,500 people. The company's CEO is Bryce Maddock, who is also its co-founder. During the previous rounds of financing, TaskUs raised $400 million and its major investor is Blackstone Management Associates.
TaskUs offers digital outsourcing services for tech companies in the field of protection and development of their brands. The company is focused on analyzing customer experience (frequently used features, customer preferences, etc.) and content security (observance of community rules, verification of texts and releases for illegal materials, etc.) actively using artificial intelligence. In 2020, 96% of TaskUs' sales were effected via digital channels.
TaskUs' clients are over 100 companies from such digital economy sectors as social networks, eCommerce, games, streaming platforms, delivery, and taxi. The company's services are popular among Netflix, Uber, Coinbase, Zoom, and Oscar. The key advantage for them to use outsourcing services offered by TaskUs is the opportunity to focus on other more important aspects of their business.
TaskUs' sales improve together with its clients' revenue. According to public information, from 2017 to 2020 год, the company's clients' revenue added 40% on average every year, while the company itself raised its sales by 60%. As we can see, the issuer is very good at benefiting from its market niche advantages and develops very actively. Now let's talk about the prospects of the digital outsourcing market.
The market and competitors of TaskUs
According to the research from Grand View Research, the global outsourcing market in 2020 was $232 billion. The same research says that it may reach $446 billion by 2028, which means that an average annual growth rate from 2021 to 2028 is expected to be 8,5%. The key driver for that is a global expansion of social networks, messengers, and other ways of communication between companies and their clients.
We should also mention the overall growth of outsourcing services in the digital economy. Below you can find the forecast for the American market.
Major competitors of TaskUs are:
Appen
Teleperformance
Sutherland
24/7 Intouch
TDCX
Tata Consultancy
Accenture (NYSE: ACN)
Genpact (NYSE: G)
Cognizant (NASDAQ: CTSH)
TELUS International (NYSE: TIXT)
TTEC (NASDAQ: TTEC)
As we can see, almost half of the company's competitors already have their shares trading on American stock exchanges.
Financial performance
When the issuer filed for an IPO, it was generating the net profit, that's why, apart from the revenue, we'll analyze this parameter as well.
The net profit of TaskUs over the last 12 months was $49.53 million.
The net profit in 2020 was $34.53 million (a 1.74% increase relative to 2019).
The net profit in the first quarter of 2021 equaled $16.51 million (by almost 11 times more than in the first quarter of 2020).
We may draw a conclusion that the net profit growth rate is nothing but increasing. Now, let's talk about the company's sales.
The company's revenue over the last 12 months was $528.49 million.
The revenue in 2020 was $478.05 million (a 32.91% increase if compared to 2019).
The revenue for the first quarter of 2021 equaled $152.87 million (a 49.26% increase relative to the same period of 2020).
It should be noted that the company's sales have been increasing each and every year. In 2019, a relative growth against 2018 was 43.66%, while in 2017 – 47.15% against 2016.
If this rate continues, the revenue in 2021 may be up to $712.29 million. Judging by this data, it's safe to call TaskUs a rapidly-growing company.
Cash and cash equivalents on the company's balance sheet were are $108 million, while its total liabilities equaled $372 million. The company's total balance is $335million. TaskUs is marked by a high growth rate of both revenue and net profit, financial stability, and a low debt load.
Strong and weak sides of TaskUs
Now it's time to talk about the advantages and disadvantages of investing in the company's shares. Among the strong sides of TaskUs, I would name:
The company's revenue growth rate is higher than that of the market (60% and 8.5% respectively), thus indicating an effective business model.
TaskUs generates the net profit, which grows every year.
A lot of famous brands are the company's clients.
Its potential market may reach $446 billion by 2028.
Sound management: the company's CEO is its co-founder.
Business of TaskUs grows together with businesses of its clients.
I consider the following factors as the company's weaknesses:
Strong competitors.
Overexposure to its clients' subjective preferences.
The revenue growth rate will drop.
IPO details and estimation of TaskUs capitalization
During the IPO, TaskUs is planning to raise $303.6 million by selling 13.2 million common shares at the price of $22-24 per share.
The underwriters of the IPO are C.L. King & Associates, Inc., Blaylock Van, LLC, AmeriVet Securities, Inc., Penserra Securities LLC, BTIG, LLC, Fifth Third Securities, Inc., Goldman Sachs & Co. LLC, J.P. Morgan Securities LLC, BofA Securities, Inc., Morgan Stanley & Co. LLC, Robert W. Baird & Co. Incorporated, RBC Capital Markets, LLC, Wells Fargo Securities, LLC, William Blair & Company, L.L.C., Blackstone Securities Partners L.P., and TD Securities (USA) LLC.
If shares are sold at the highest price in this range, the company's capitalization might be up to $2.24 billion. To assess the company's shares upside, we use a multiplier, Price-to-Sales ratio (P/S ratio). At the time of the IPO, P/S is 4.68. For the tech sector, an average P/S value is 10. In this case, the upside for the company's shares may be 113.68%.
Taking into account all that said, I'd recommend adding shares of this issuer to your long-term investment portfolio.
Invest in American stocks with RoboForex on favorable terms! Real shares can be traded on the R Trader platform from $ 0.0045 per share, with a minimum trading fee of $ 0.25. You can also try your trading skills in the R Trader platform on a demo account, just register on RoboForex.com and open a trading account.
---