What It is Important to Know about NFT in 2023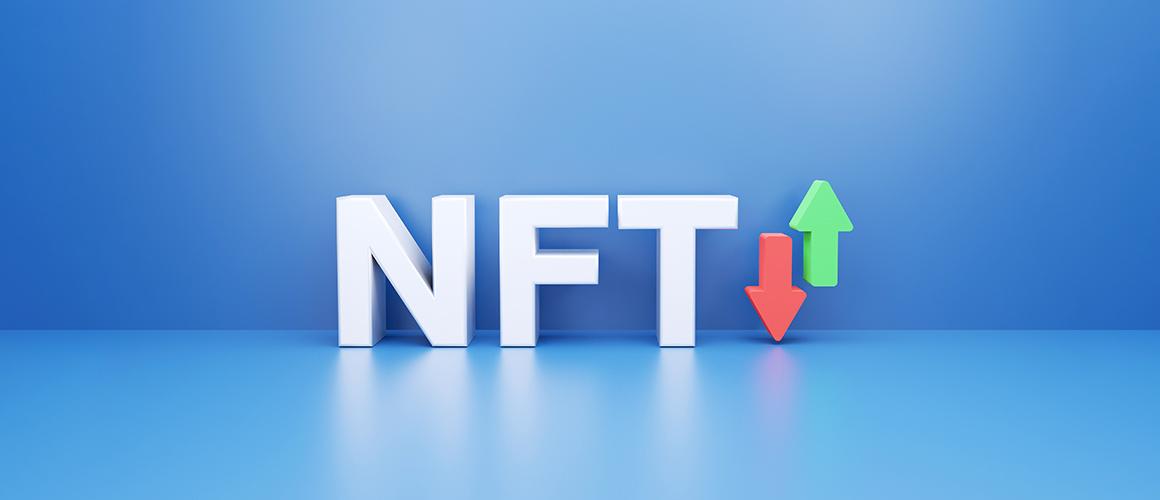 Last year, when people started selling NFT for millions of dollars, these digital assets became a new investment option. Some investors remained skeptical, while others became quite confident that non-fungible tokens would change the market.
For example, Twitter founder Jack Dorsey sold the tokenised version of his first personal tweet for $3 millions. For your information, he put up for sale a tweet saying "just setting up my twttr", and the demand was insane.
What is NFT crypto token
Non-Fungible Tokens are unique blockchain-based digital assets the, among other things, have peculiar metadata. NFTs are coded by the same software that is used for digital currencies. They are sold and bought on digital platforms for crypto.
The NFT technology is used for creating a unique digital certificate of a valuable thing, such as a painting, photo, music, video, and even real estate. Moreover, tokenising tangible assets makes buying them more efficient and fraud-safe.
Current popularity of NFT crypto tokens is explained by how easy they are to buy. In December last year, there were NFTs sold for $12 billion.
What NFTs are necessary for
Firstly, the technology lets content-makers get digital ownership and monetise their work. Imagine an artist who does not need to look for auctions and exhibitions to sell their painting. The piece of art can be tokenised and go on sale on special NFT digital art platforms.
Secondly, the direct sales system allows for avoiding serious commission fees paid usually to third parties for mediation of trades.
Thirdly, the technology decreases the risk of fraud: all assets are thoroughly checked before selling. Fourthly, NFT generates additional income for content-makers. There are software solutions that give the author of the token an opportunity to charge commission for each next sale of the NFT.
How NFT differs from crypto
NFT and crypto have two obvious similarities: both are digital currencies and blockchain-based. However, digital money is fungible, and crypto exchange confirms it.
Moreover, each altcoin remains valuable regardless of the platform it was bought on. For example, each BTC equals any other BTC.
A less obvious common feature of NFT and crypto are speculation markets that create agitation around currency prices. The price of a token depends on demand: when the token is popular, the price grows, when the demand shrinks – the price follows it.
Types of NFT
In most cases, non-fungible tokens are created from tangible or non-tangible objects. Most popular options are virtual and physically existing real estate, sport events, and gaming accessories.
Real estate
Apartments and houses have unique furnishing and decoration, which means they satisfy the conditions of NFT. There are already examples of selling real estate as NFTs.
Now NFT companies can gather money for building a new apartment complex by selling ownership to individual investors as NFTs. Then those investors will be able to sell their NFTs to next investors while the real estate is being built.
Virtual real estate
Metaverse is a digital reflection of the real world, and the demand for it is growing all too fast. An example of NFTs in metaverse is the Decentraland project.
This is a three-D gaming world where gamers buy virtual land plots and build houses on them. Each land plot is a non-fungible token. Investors recommend keeping an eye on this market: virtual towns are built much faster than real ones.
Sports events
Another promising investment option is sports events. For example, NBA sells ownership for video clips with league members. Videos with basketball players throwing impressing balls or blocking attacks in the form of NFT enjoy great demand and cost hundreds of thousands of dollars. The idea behind these tokens is that their price will only grow with time.
Gaming opportunities
In the world of video games, NFTs take form of exclusive gaming accessories and skills of characters. Buying NFTs, gamers upgrade their characters. Some tokens can only be received after one finishes a game or completes a mission. This gets gamers even more involved in the process because, mind you, the NFTs can be sold with a good profit.
Whether NFTs are worth investing in
Today the market of non-fungible tokens attracts investors. The idea of buying NFTs is the same that lies behind any purchase, as well as the goal to make money on expected price growth in the future. Moreover, this is also a saving option: while an asset is in demand, its price grows.
Some say that NFT coin do not feature enough history to assess their profitability. However, any investment is a risk. Investments in NFTs represent personal preferences of the investors, the value of the asset for them.
There is already an obvious process going on in the metaverse: users buy tokenised virtual land plots and build houses on them, hoping for a soon profit.
However, it should not be forgotten that putting money in non-fungible tokens is as risky as investing it anywhere else. To make any conclusions about the return of an investment, possible losses are to be kept in mind.
What perspectives NFT market has
Flourishing growth provoked overwhelming skepticism of market experts, and many of them still insist on NFTs being a trivial bubble. However, these days such global brands as Nike or Microsoft keep experimenting with NFTs and the metaverse.
Analysts declare that NFTs and crypto will eventually be a part of the metaverse, and NFTs will integrate in the virtual world much faster. This idea is confirmed by the strong concern of global brands about digital assets.