IPO of Onfolio Holdings: Venture Investments in Sites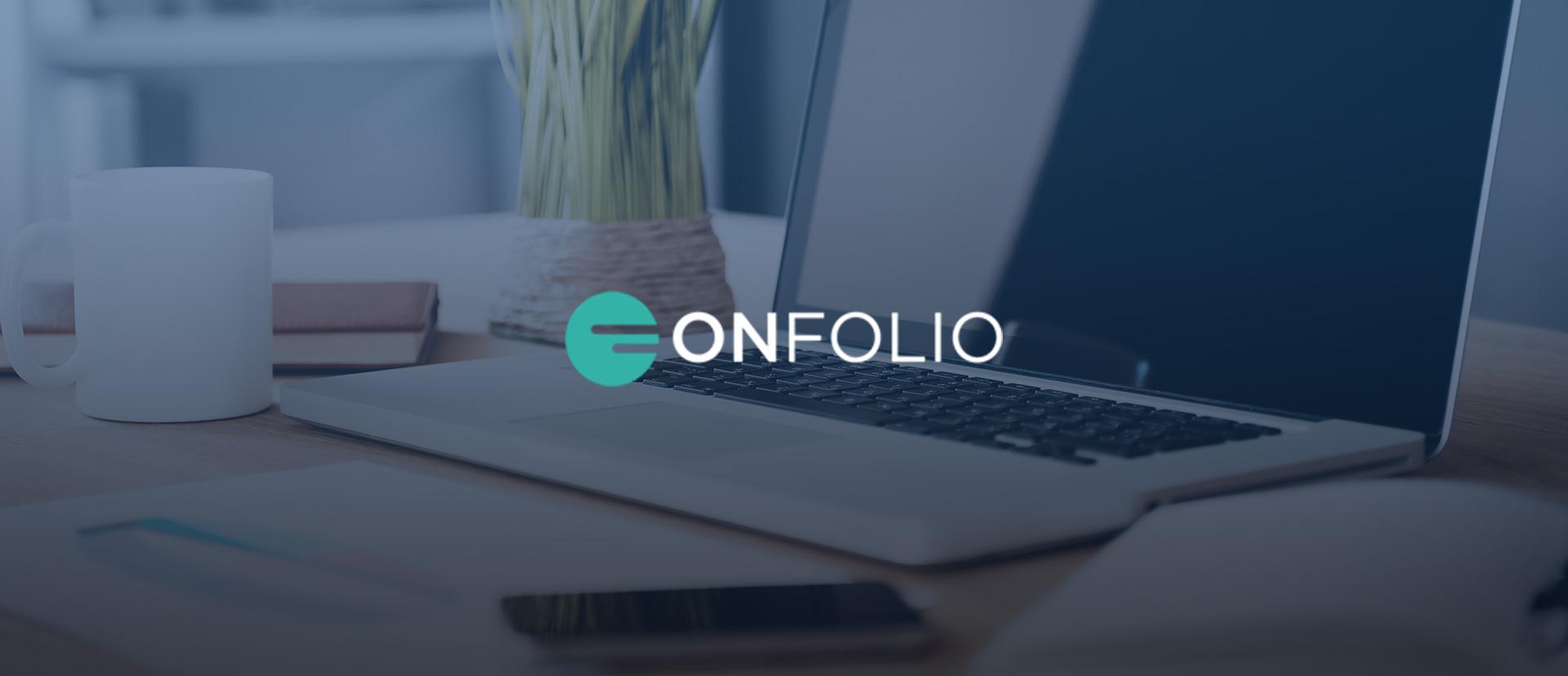 At the beginning of the Internet age, the list of websites in each country was quite modest. However, the technology of website creation was getting simpler, the community of developers was growing, and the number of Internet platforms was growing accordingly.
AS today, websites were competing over structure, appeal and uniqueness of design, as well as usefullness, popularity, and originality of content. Goals never changed: the number of attracted visitors has remained a priority.
However, at the beginning of the global web development few people could forecast that with time online platforms will become subject to large investments and will be of interest to investors.
Today we will get into the details of a company called Onfolio Holdings Inc. that invests in small sites with a good potential of growth. On 23 June, it is entering NASDAQ under the ticker ONFO.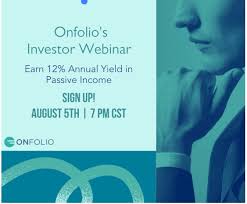 What we know about Onfolio Holdings
The company buys controlling stakes of small companies from sectors with long-term perspectives of growth whose websites generate money flows up to 5 million USD a year. This way, by investing in different online resources, Onfolio Holdings Inc. diversifies risks.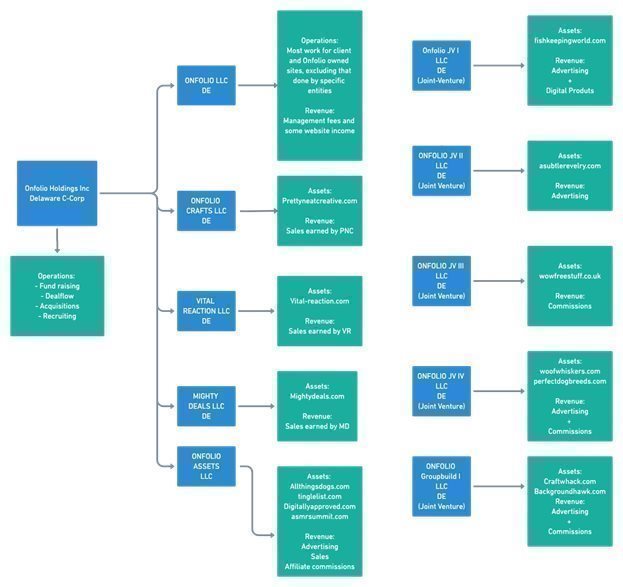 Requirements to websites:
experience of wirking with paid media;
ascending trajectory of audience growth;
expanding branch or sector;
diversified flow of visitors;
diversified sources of income.
Onfolio Holdings invest in Internet platforms either directly or via its subsidiaries – Onfolio LLC, Vital Reaction LLC, Mighty Deals LLC, Onfolio Gaming LLC, Inner Studios LLC, and Onfolio Crafts LLC.
Most promising sectors:
pets;
arts and crafts;
molecular hydrogen additives;
b2b SEO services;
graphic design;
computer technology;
searching and checking information about people;
social networking systems.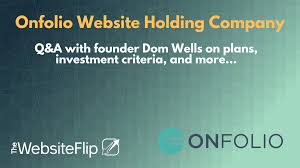 On 31 March this year, the sum of investments attracted by Onfolio Holdings Inc. amounted to 6.9 million USD. The main investors became Meraki Partners.
Perspectives of target market of Onfolio Holdings
According to the reports by Valuates Reports, in 2020 the global market of digital content was evaluated as 161 billion USD. It is forecast that by 2027 it will have reached 241 billion USD. Average annual growth will thus reach 5.9%.
The main drivers of the growth is the increase in the number of connected pieces of equipment, speeding up of connection, and the enhance of demand on content from users, who spend more and more time on the Net. Forecasts are that by 2027, the number of new users in the Asian and Pacific region will grow significantly, especially in China.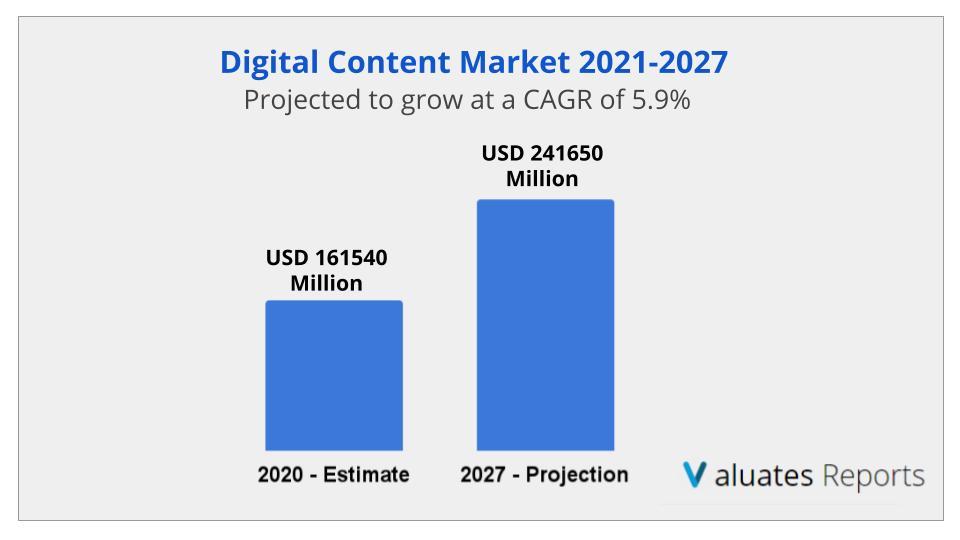 The main rivals of Ongolio Holdings are InterActiveCorp, Future plc, WeCommerce Holdings , EMERGE Commerce, Red Ventures, Thrasio, Drink HRW, Dr. Mercola, Quicksilver Scientific, AppSumo, Font Bundles, and Creative Market.
Financial performance of Onfolio Holdings
The issuer does not generate net profit, so we will start studying the company from its earnings. The S-1 form for 3 months up to 31 March 2022 show a decrease in the sales volume by 24.99% to 386 thousand USD, compared to the statistics of the same months of last year.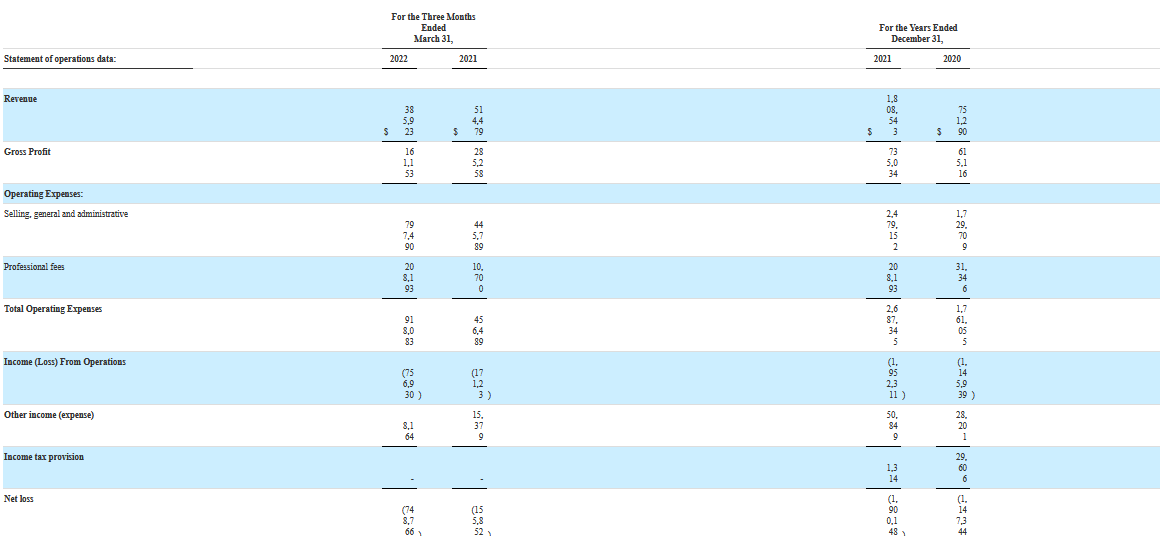 Revenue in 2021 grew by 141.33%, compared to the statistics of 2020, and reached 1.81 million USD. Sales over the last 12 months reached 1.69 million USD.
Net loss over January-March grew by 380.44% to 749 thousand USD.
The net cash flow over the 12 months that ended on 31 March 2022 is negative, reaching 1.67 million USD. At the end of March 2022, the company had 1.3 million USD on its account, while the size of general liabilities reached 0.57 million.
Advantages and drawbacks of Onfolio Holdings
Advantages:
fast growth of the target market;
high diversity of business;
chances to develop outside the US;
efficient website selection model.
Among the main drawback we can name shrinking sales volumes, growing liabilities, and no net profit.
What we know about Onfolio Holdings IPO
The underwriter of Onfolio Holdings became EF Hutton. The issuer plans to sell 2.85 million of normal shares for 4.5-5.5 USD each, alongside one warrant. Gross earnings from selling the securities will be about 15 million USD, normal options excluded.
The warrant under the ticker ONFOW will be executed at the IPO price. If the placement goes well by the average-weighted price the cost of the company, options of the underwriter excluded, will be 59.5 million USD. The P/S multiplier will be high – 35.21.
Participation in this IPO will be a classic venture investment, suitable not for all investors.
Invest in American stocks with RoboForex on favorable terms! Real shares can be traded on the R StocksTrader platform from $ 0.0045 per share, with a minimum trading fee of $ 0.5. You can also try your trading skills in the R StocksTrader platform on a demo account, just register on RoboForex and open a trading account.