Which Companies Work with AR Technologies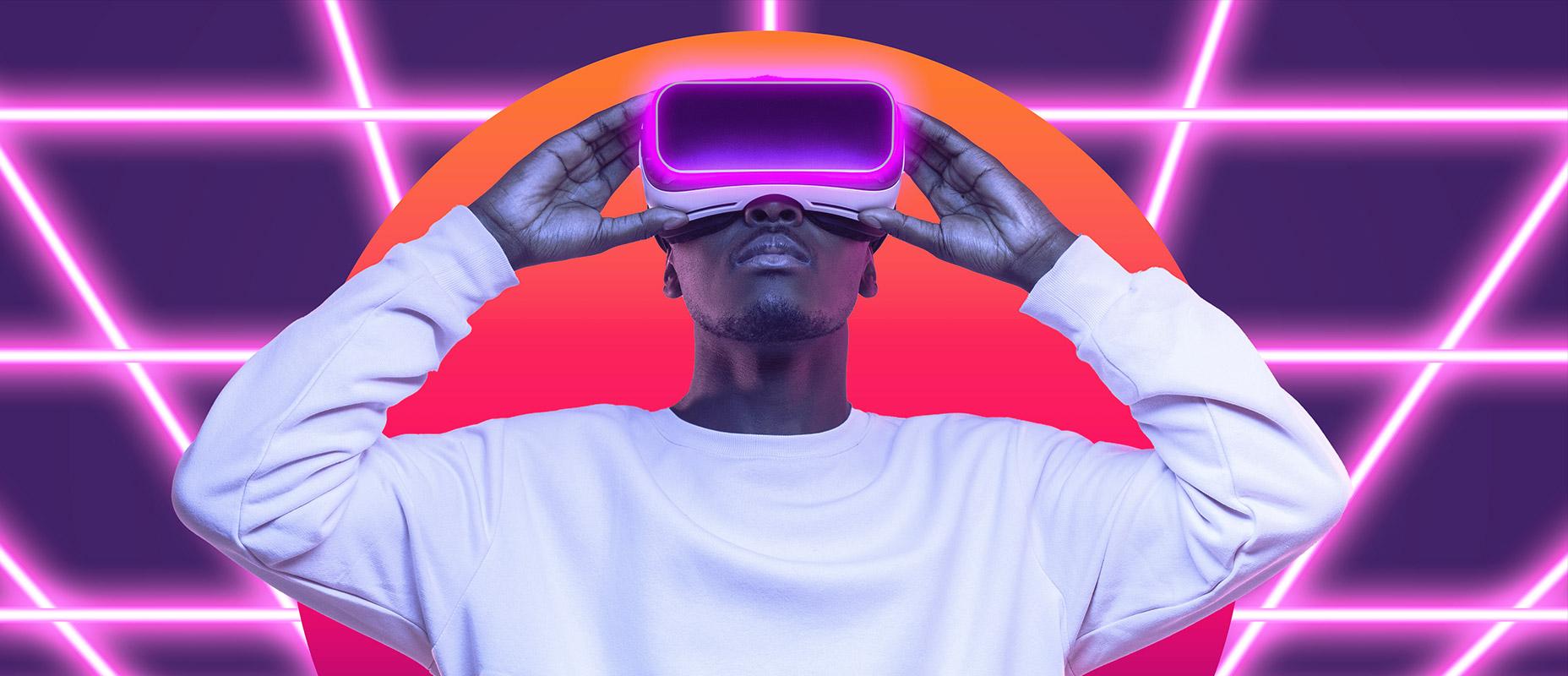 Tim Cook said that augmented reality was the future. What does this mean? Such a statement made by the chief manager of Apple Inc. (NASDAQ: AAPL) has an effect caused by Warren Buffet in the stock market: if the Omaha Oracle buys the shares of Occidental Petroleum Corporation (NYSE: OXY), this indicates a potential for growth in the whole oil and gas sector. As a result, investors start paying attention to this sphere.
The fact that Apple emphasizes the importance of Augmented Reality gives its rivals a hint on where the world's largest company in terms of capitalisation with a billion of clients at time will go in its development.
What is AR? How does it differ from virtual reality? Where is it used, and which companies work with it? Let us try to answer these and other important questions in the article below.
What is AR
Quite often, users mix up two phenomena – Augmented Reality (AR) and Virtual Reality (VR). So what is the difference?
AR implies virtual (digital) objects projected on the real world. VR is a digital reality that replaces the real world, where users can hear sounds and see artificial objects around.
Tim Cook made emphasis on AR in particular as VR is quite unclear for a simple user. He might have looked on VR from the point of view of a person from his generation, after all. A younger user seems to need much less time to understand VR and learn to deal with it.
Where AR is used
Most often, users encounter AR in mobile games. However, this does not mean that this technology is used for entertainment only.
Among the first companies to use AR was the Boeing Company (NYSE: BA). Mind that this happened in 1992. With AR, the company visualised a bunch of wires to be stretched inside the plane. This helped to draft the scheme of wires, speed up assembly process, and minimise mistakes in mounting.
AR is actively used by architects and designers for designing houses or separate rooms. In industry, AR is used for teaching employees, in medicine – for preparing complicated surgeries and manipulations.
Which companies develop AR
AR is implemented in life by such tech giants as Alphabet Inc. (NASDAQ: GOOG), Microsoft Corporation (NASDAQ: MSFT), Amazon.com Inc. (NASDAQ: AMZN), Sony Group Corporation (NYSE: SONY).
Microsoft has got a bit inferior to Alphabet because it is started developing its HoloLens AR goggles in 2012 only. They got on sale in 2016, two years after Google Glass got to the market.
Microsoft did not count much on this device because expected HoloLens to be used chiefly for gaming. However, to the surprise of the management, corporate clients got extremely interested in the technology and started using it for fashion shows, car demonstrations, teaching medical students, in the army, etc.
Amazon does not design nor produces AR goggles; instead, it designs an app with which virtual objects can be implemented in the real world. This will help to choose devices and clothes on the company's website. As for Sony, at the market of AR glasses it is represented by SmartEyeglass. The device got on sale in 2015. However, nowadays the main product of the company is the Spatial Reality Display. This is one of the recent Sony's technologies that uses spatial reality to unite the digital and real worlds.
And now, Apple has started designing AR devices. The company plans to send to the market an autonomous AR/VR headset and AR glasses for regular daily use. The release is scheduled for 2023.
For Alphabet, Microsoft, Apple, or Amazon AR technology is not the main focus and source of income; they are just trying to earn more adding AR to already existing products.
As for smaller representatives of the sphere that work with AR directly and depend on income from the technology, we would single out Vuzix (NASDAQ: VUZI) and MicroVision (NASDAQ: MVIS).
Vuzix
Vuzix Corporation designs, produces, and sells smart glasses with AR technology for the consumer and corporate markets. It works in North America, Europe, and the Asian&Pacific region.
Vuzix Corporation employs no more than 100 people, and its capitalisation is about 400 million USD. Popularisation of AR technologies by such giants as Alphabet, Microsoft, and Apple had a good influence on Vizux earnings: over the last 5 years, they grew from 5.78 million to 11.84 million USD.
MicroVision
MicroVision Inc. produces LIDARs for car autopilots and designs microdisplays for AR headsets.
It is also quite a small company with a hundred employees. MicroVision does not need to compete with the corporations mentioned above because it does not sell headsets; instead, it supplies vital details and accessory for them. Hence, an increase in the demand for AR glasses will positively affect the earnings of MicroVision.
Closing thoughts
Quite often, Apple acts as a trendsetter in the sphere of technology; hence, market participants keep a close eye on the direction of the company's development. Tim Cook has made it clear that Apple is interested in AR technologies, which investors might interpret as a signal of where to put their money for long-term investments.
Invest in American stocks with RoboForex on favorable terms! Real shares can be traded on the R StocksTrader platform from $ 0.0045 per share, with a minimum trading fee of $ 0.5. You can also try your trading skills in the R StocksTrader platform on a demo account, just register on RoboForex and open a trading account.