U Power IPO: Battery Replacement Stations for Electric Cars in China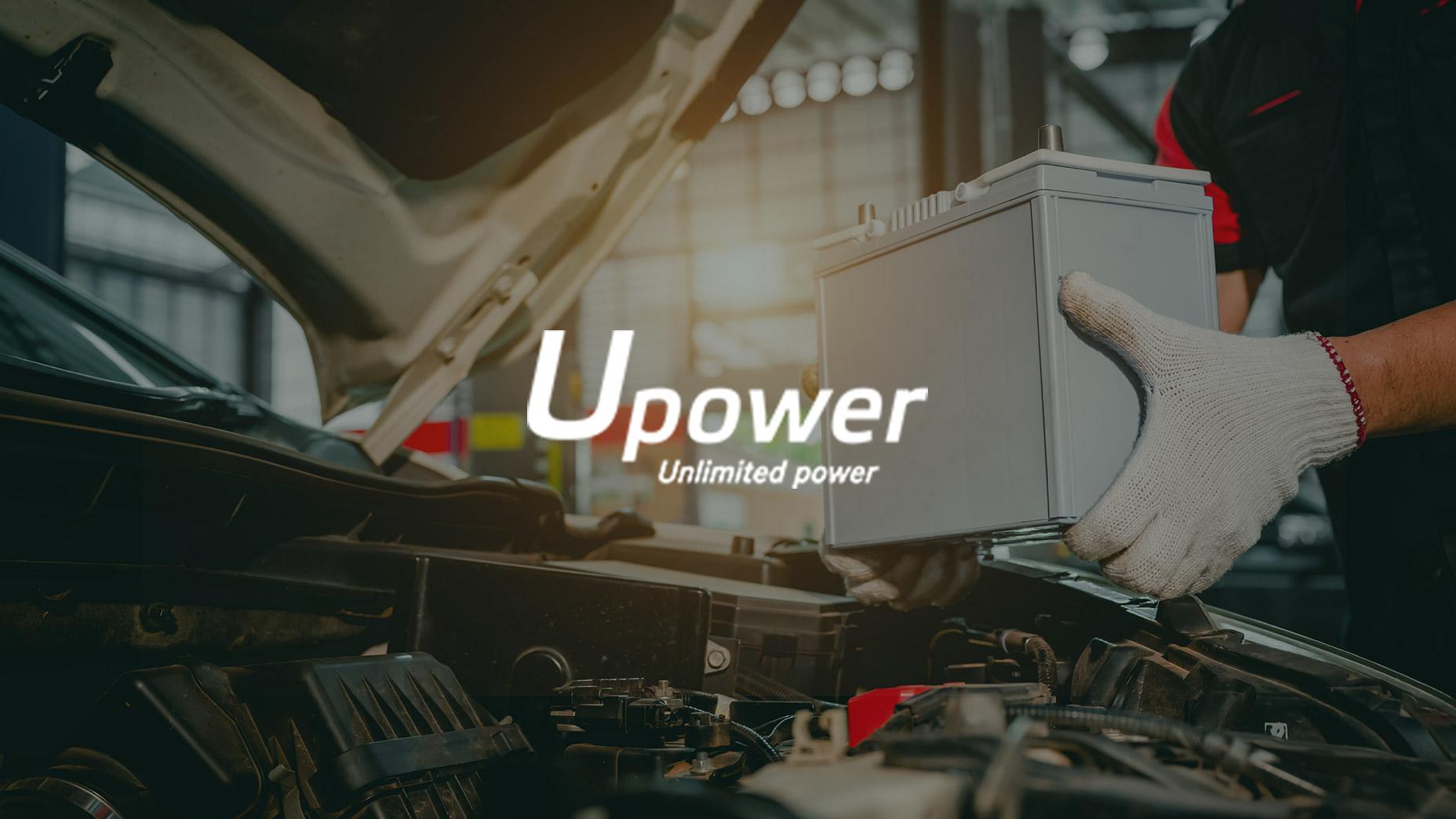 Today we are introducing U Power Limited, which is developing fast battery-changing technology for electric cars, and is building the corresponding stations in China. This Chinese company will go public on the NASDAQ exchange on 23 March under the ticker symbol UCAR.
We will go into detail about the U Power Limited IPO, the issuer's business model, the outlook of its addressable market; and describe its financial situation, name its main competitors, and list its strengths and weaknesses, and the details of its forthcoming IPO.
U Power in brief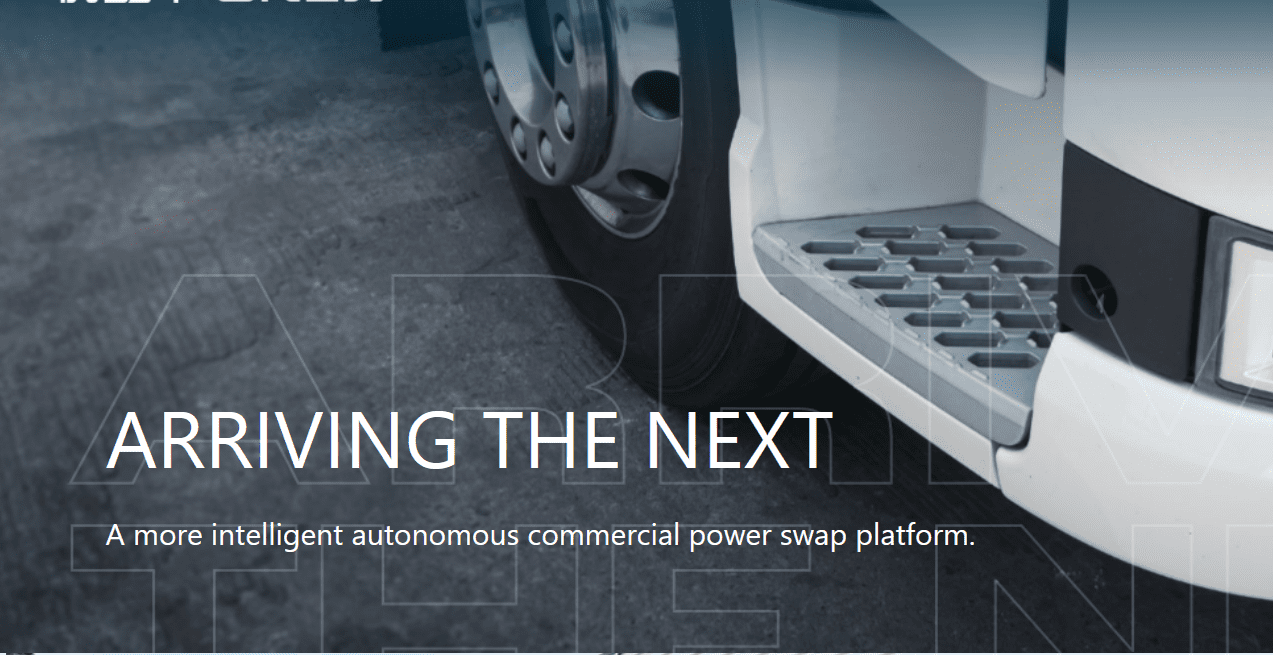 U Power Limited was founded in 2013 as a vehicle distributor, but then began to develop UOTTA technology, which enables rapid battery replacement in electric cars and commercial vehicles. In addition, UOTTA makes it possible to track the location of the nearest battery replacement stations and optimise driving routes.
The electric battery replacement service is in demand in the Chinese market because it only takes 3-5 minutes to replace a battery, which is significantly less than the time it would take to fully charge it.
In the PRC, the issuer operates under the U Power brand. Headquartered in Shanghai, the company is headed by Jia Li who is the founder, CEO and Chairman of the Board of Directors. He was previously vice president of SAIC-GMAC Automotive Finance Company Limited and Siemens Ltd. China.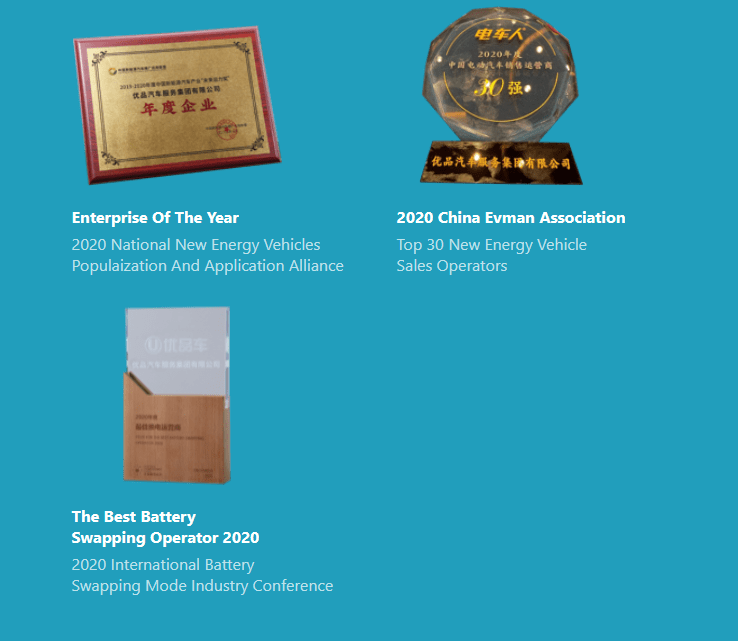 The business of replacing batteries in electric cars accounts for more than 70% of U Power Limited's revenues. The company's management therefore plans to allocate more than 40% of the funds raised at the IPO for development of this business. It should be noted that China is one of the world leaders in the number of environmentally friendly vehicles on the country's roads. This could become a driver for the development of this industry.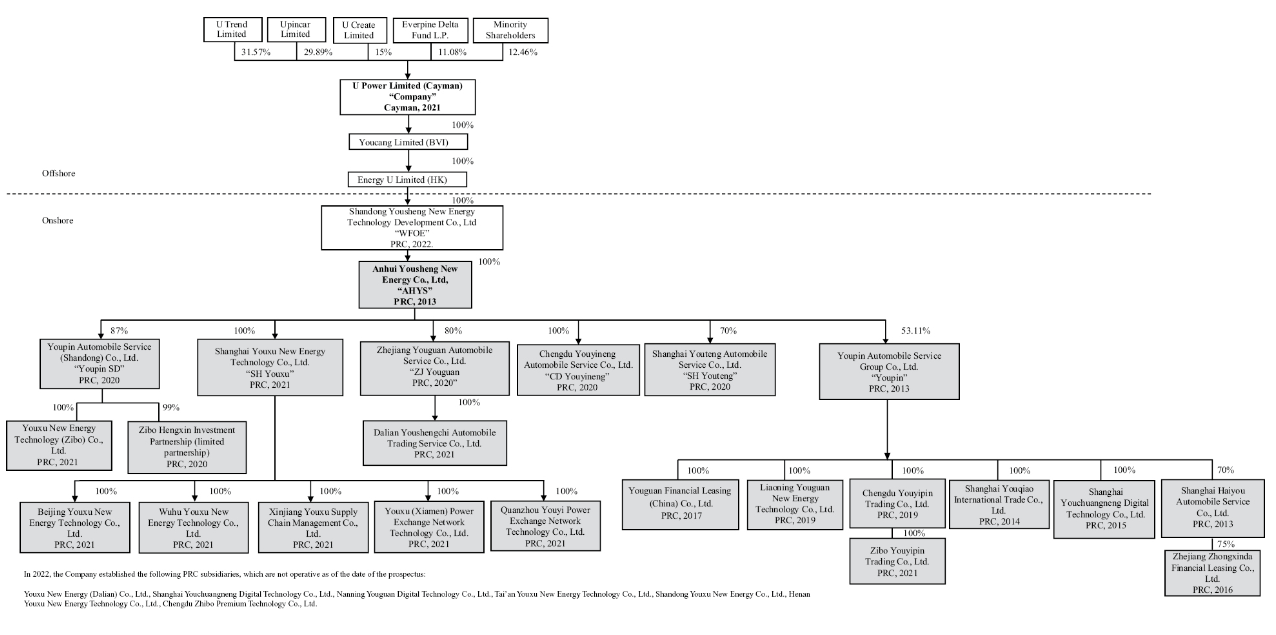 U Power Limited, in its attempts to optimise and adapt its battery replacement technology for commercial electric vehicles, is building partnerships with local car manufacturers and start-ups.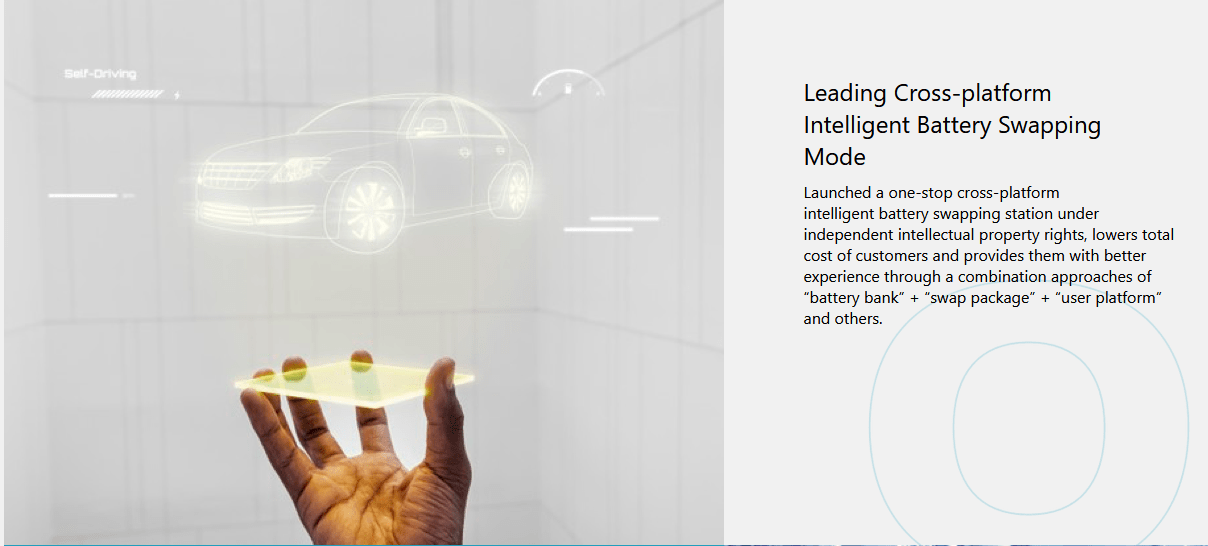 As of 30 June 2022, the amount of investment raised by U Power Limited reached 54.2 million USD. The main investors are U Create Limited, Everpine Delta Fund LP, and U Trend Limited.
Prospects for the U Power addressable market
According to Grand View Research, the global market estimate for electric vehicle battery charging infrastructure was 166.5 million USD in 2021. It is expected to reach 872 million USD in 2030. The projected compound annual growth rate (CAGR) from 2022 to 2030 inclusive is 20.2%.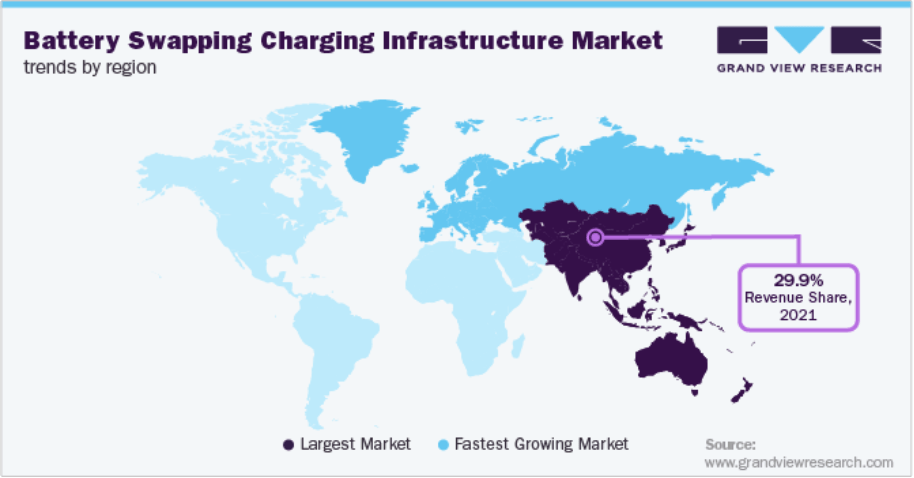 Main competitors:
Kwang Yang Motor Co. Ltd.
Lithion Power Private Limited
Panasonic Holdings Corporation
BYD Co. Ltd.
Sun Mobility Private Limited
Tesla Inc.
NIO Inc.
Gogoro Inc.
U Power's financial performance
U Power Limited's 2021 revenue amounted to 1.2 million USD, an increase of 447.13% from the previous year. From January to June 2022 inclusive, revenue skyrocketed 615.22% to 0.64 million USD compared to the statistics for the same period in 2021. From July 2021 to June 2022 inclusive, revenues reached 1.75 million USD. The calculation is based on the exchange rate for 30 June 2022, at which 1 USD equals 6.69 CNY.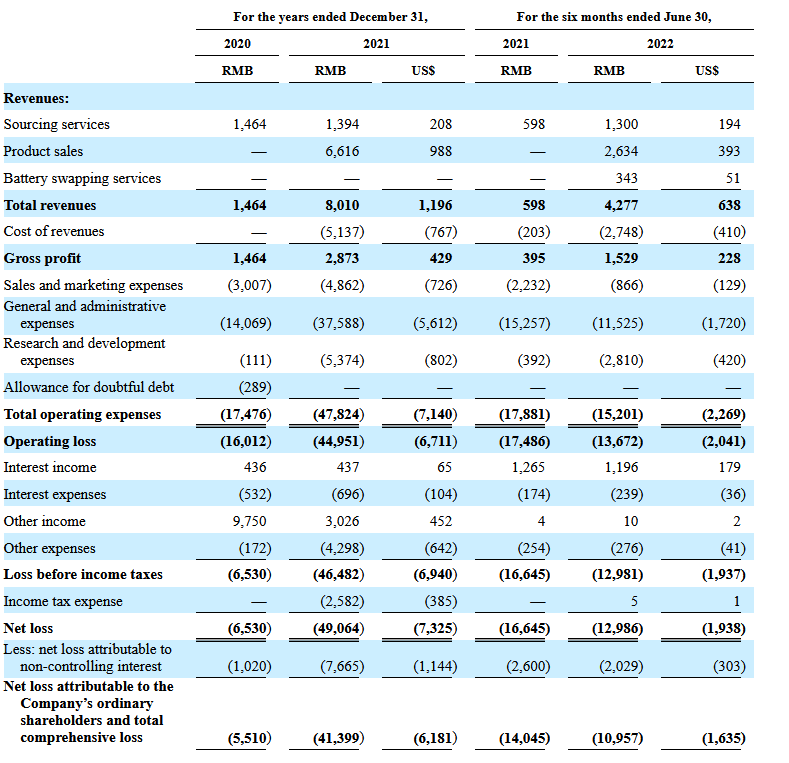 The issuer's net loss for the year 2021 was 7.33 million USD, which is 611.82% more than the statistics for the year 2020. From January to June 2022 inclusive, the indicator declined by 22.01% to 1.94 million USD compared to the same period in 2021.
As at 30 June 2022, U Power Limited's net cash flow was negative and had reached 12.5 million USD. During the same period, the company had 1.8 million USD in its accounts, with total liabilities reaching 9.8 million USD.
Strengths and weaknesses of U Power
Strengths:
A promising addressable market
Innovative technology developed in-house
Qualified management
Revenue growth
Net loss reduction
Weaknesses:
Fierce competition
Dependence on the legal framework of the PRC
Lack of net profit
What we know about the U Power IPO
AMTD Wealth Management Solutions Group Limited and WestPark Capital, Inc. are the underwriters for the U Power Limited IPO. The issuer plans to sell 2.5 million common shares at the offered average price of 7 USD per unit. Gross proceeds from the sale of stocks will amount to USD 17.5 million, excluding the sale of options by the underwriter. The firm's market capitalisation could reach USD 367.5 million.
There is a possibility that the issuer's P/S (capitalisation/revenues) multiple will reach 210. Such a value could be considered excessive for a representative of the sector. However, growth in the lock-up period is possible in case of favourable market conditions.
Invest in American stocks with RoboForex on favorable terms! Real shares can be traded on the R StocksTrader platform from $ 0.0045 per share, with a minimum trading fee of $ 0.5. You can also try your trading skills in the R StocksTrader platform on a demo account, just register on RoboForex and open a trading account.
Subscribe to R Blog and never miss anything interesting
Every week, we will send you useful information from the world of finance and investing.