How to Start Trading on a Demo Account?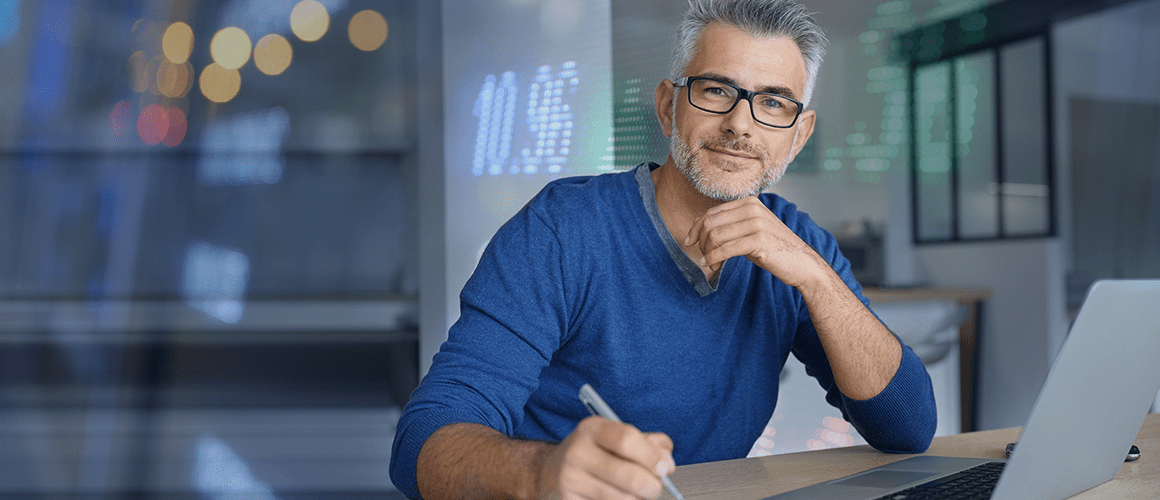 Trading is a way of conquering financial markets to make a good profit by applying your skills and knowledge. We can trade from any place on the globe, having neither a boss nor subordinates, which is characteristic of very few jobs. Many beginners rush at trading, having no real experience and thus compromising their money, which, of course, might lead to poor results.
All beginners are attracted by high percents and wide perspectives often described by experienced traders in their books and blogs. Financial markets do provide such opportunities but you have to take into account your experience and get prepared for systematic trading to make a profit in the long run.
To gain experience and enhance your future results, you should start with a demo account, where you can test your trading system without risking your real money.
What is a demo account?
A demo account is an almost-normal trading account, with real quotations and financial instruments; the trader can open and close their positions following the market. It is identical to a real account in the quotations and the size of positions. The only difference is that the capital is virtual, i.e. the trader does not deposit such an account, only chooses a sum when opening a position, which is later shown in trading.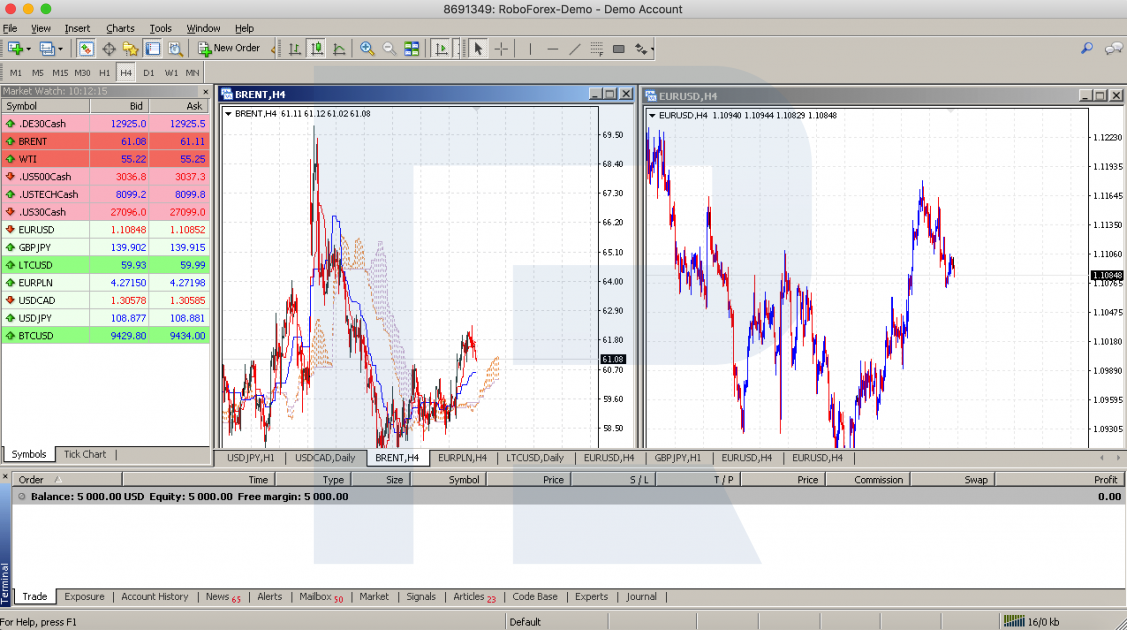 Naturally, you cannot spend the profit you make, however, you can feel like you are a real trader, practice your trading methods, and make sure you are psychologically prepared to various market situations.
Why does a trader need a demo account?
Such an account is very convenient for getting acquainted with the terminal. Right after you get access to the demo, you can open and close positions, change the size of the lot, and study various financial instruments. It is no secret that all instruments — currency pairs, Brent, etc. — behave differently, need different deposit sizes for opening a position, and have different prices of a point.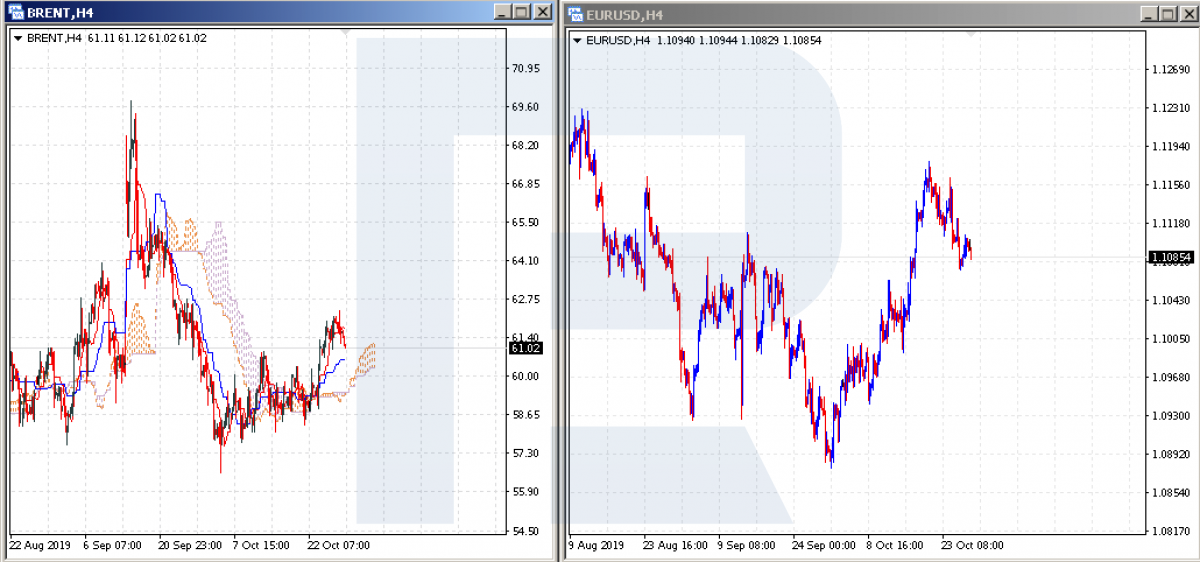 A demo account will let you study all peculiarities of opening/closing positions, placing pending orders. You can also try any variant of trading, study all advantages and drawbacks of trading with high leverage without compromising your capital.
How to open a demo account on Forex?
You can open an account of this type right on your terminal. For this, you need to download, for example, the MetaTrader 4 platform. Upon installing and launching the terminal, you only click "File" — "Open account" — "New demo account". Then you receive your login and password to access your new account.
After you receive your access data, which are the trader's login and password, you type them in the terminal. For example, if you are using MetaTrader 4 click "File" — "Access account" and introduce your data. After you accessed the account successfully, in the "Trade" section you will see your balance. Now you can start trading.
To open your first trade, click "New order", choose your financial instrument, choose your direction depending on what is expected (a decline or growth), and click "Sell by Market" if we are forecasting a decline or "Buy by Market" if we are waiting for growth.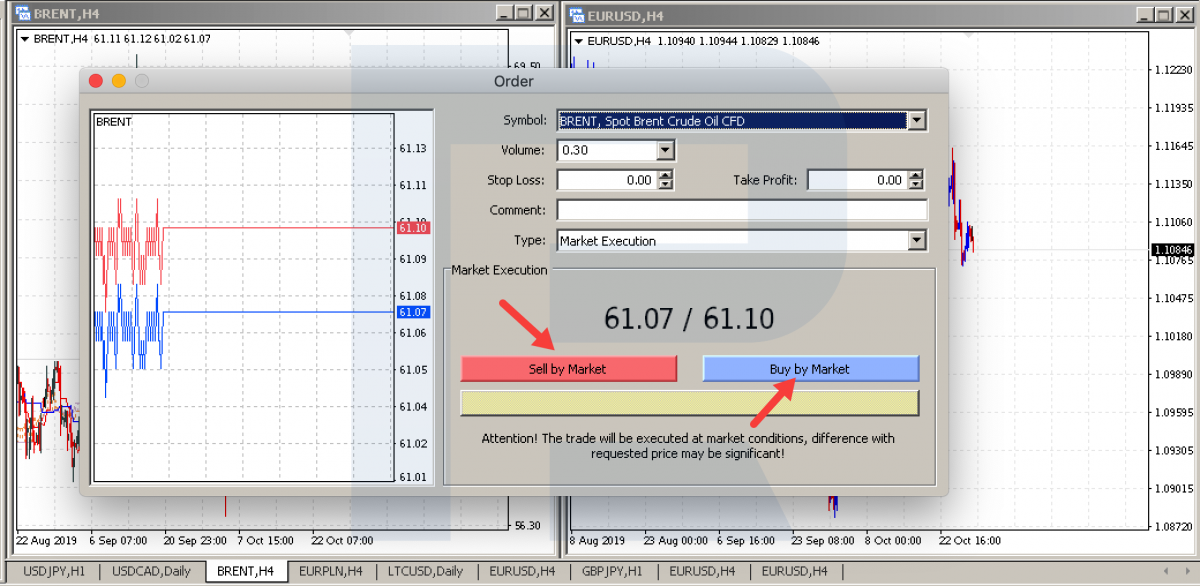 How long do you trade on a demo?
There are a few opinions on this issue, most of them depending on the timeframe you prefer.
If you trade minutes, it is advised to stick to your demo account for about a month. If you use H4s, you should spend some three to four months on trading. The difference is explained by the fact that on minute charts you receive lots of signals in a small period, such as a week; conversely, trading H4s, you can receive few to no signals at all during the same week.
In most cases, you can have good signals in a flat, but as soon as a trend begins, you lose your funds. However, it may happen vice versa: in a downtrend, the signals are good but in a range or a bullish trend, they are executed poorly. That is why it is so important to sample trading at different stages of the market.
However, it should be remembered that a demo account will not get you emotionally prepared to trading large real sums. The psychological pressure will be quite strong at the moment of transition to a real account; what is more, to stick to the rules of your system on a real account, you will definitely need some experience with real money.
When do I start trading on real account?
Here, also check the efficacy of your system on all market stages. For example, when the Brent price was growing, many traders were making good money and hardly expected such a steep decline from 80 to 15 USD per barrel - indeed, oil already fell to 27 USD in 2016 but it recovered shortly after. When the price reversed and set off downwards from the high, those traders simply began to lose money as they had got accustomed to buying this instrument and making money on this because it was thought that oil prices were growing, and any decline used to be interpreted as a correction.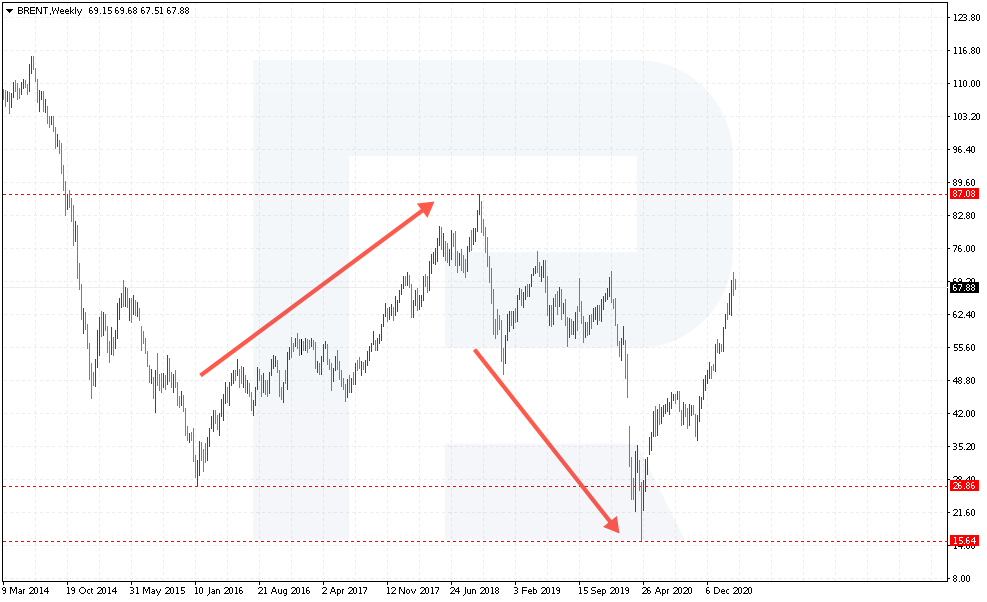 However, the trend changed to a descending one, and signals to buy stopped working.
However, the uptrend changed for a downtrend, and the signals to buy stopped working.
If on your demo account, you have been receiving a stable profit for two-three months, you can try switching to a real account, controlling your emotions and following the rules. From here, we derive a rule: if you fail to earn on a demo account, most probably you will not make any money on a real one. A good decision here will be to optimize your trading method and keep training on your demo until you start making at least a small but stable profit.
If gaining positions prevail on your account, you should pay attention to money management. If you have stopped risking your whole deposit, have started using only 2-3% of it, and feel rather comfortable, this also means that you can switch to a real account. Several losing positions in a row should not make you risk your whole depo to get back the losses.
At the final stage, you will remain calm when opening positions; you will have brought your skills to such perfection that neither losing positions nor the quality of signals make you break your own rules.
At last, this work will become your routine; you will be following your method and sticking to your money management rules with no emotions at all. Being patient is also important as patience will let you wait for a suitable entrance signal to form. At some point, the desire to stay at the market all the time will lose its edge, and you will just want to follow the market in accordance with your strategy.
Summary
It is rather easy to start trading on a demo account: you just need to open it at your broker or on your downloaded terminal; then you will be ready to open positions on the real market.
Such an account suits perfectly those beginners who need some experience to start working on financial markets at a full scale. It will teach you to follow the rules of your trading system, manage your money, and control your emotions. After you have been making a profit for a couple of months, you may try trading on a real account. What is more, this account type is recommended to experienced traders for testing various systems and robots.
Subscribe to R Blog and never miss anything interesting
Every week, we will send you useful information from the world of finance and investing.