Rivian Automotive, Inc. IPO: Will They Repeat Success of Tesla?

Since the very birth of the car industry, there has been rivalry between cars with an electric engine and internal combustion engine. In a fair competition, the second option won. Engineers from leading construction agencies competed over the most powerful and then efficient motors.
However, by the middle of the 20th century, research in this sphere reached a dead end. Engineers started thinking about returning to the concept of electric cars, and in 2010, Tesla carried out an IPO. The company only produced and sold electric cars. Other electric car makers followed, and the trend is not to stop anytime soon.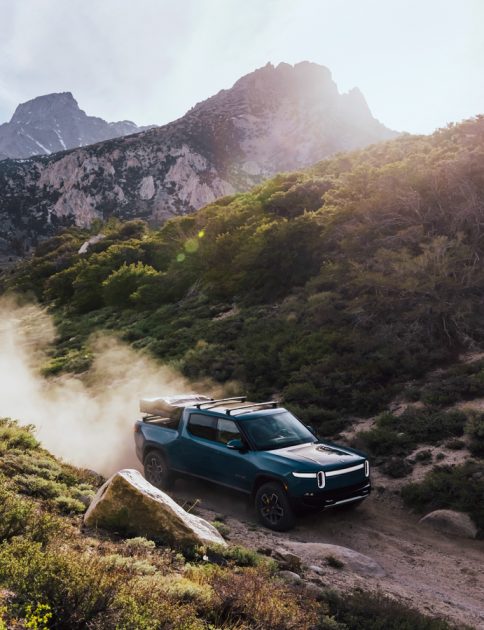 One more representative of the sphere, an electric car maker Rivian Automotive is planning an IPO in NASDAQ on November 10th, 2021. The shares of the company will start trading on the next day under the ticker RIVN.
The placement of Rivian Automotive is going to become a largest one this year, so it would be useful to get into the details of it business and assess its investing attractiveness.
Business of Rivian Automotive, Inc.
Rivian Automotive was founded in 2009. Key investors were Amazon, Manheim Investments, Global Oryx Company Limited, and Ford Motor Company. Jeff Bezos's company invested in the startup about 700 million USD, while Ford became the second large investor (investing about 500 million USD). Rivian employs about 6,000 people. Director-general is Robert J. Scaringe.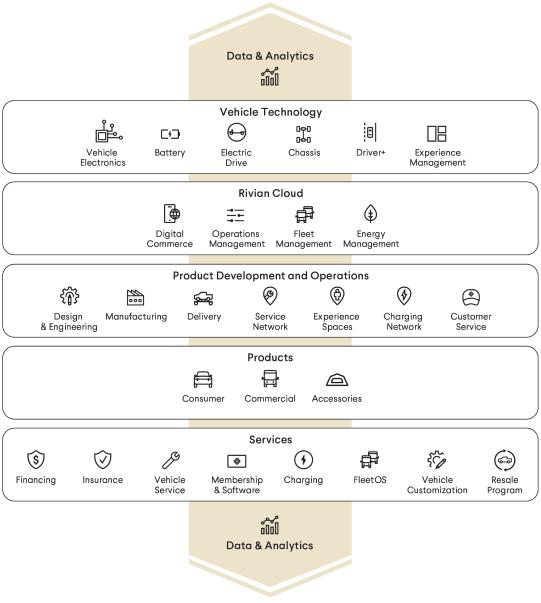 Rivian Automotive designed two models of 4x4 – an R1T pickup (for 67,500 USD) and an R1S crossover (for 70,000 USD), with power reserve of 480 km. Production will be based in Illinois, on a plant previously owned by Mitsubishi. During the IPO, the company plans to attract money that will later be spent for a second plant in Texas.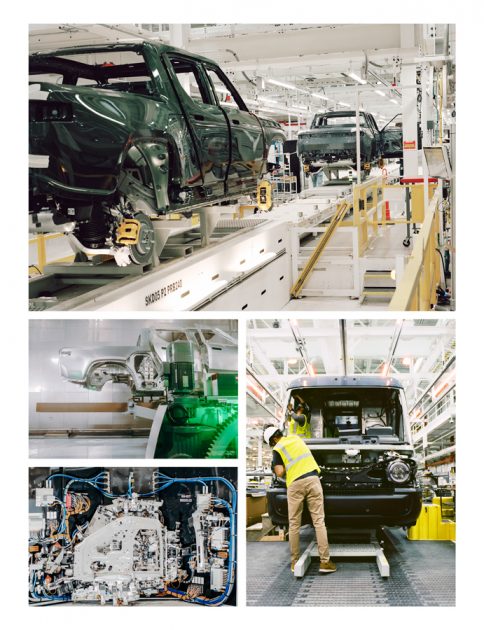 The largest customer of the company is an IT giant Amazon that wants 100,000 vans until 2025. The first party of 700-1,000 cars is to be supplied until the end of 2021. By 2027, the issuer plans to increase the number of cars made annually to 200,000. The number of employees will have increased to 1,500 people.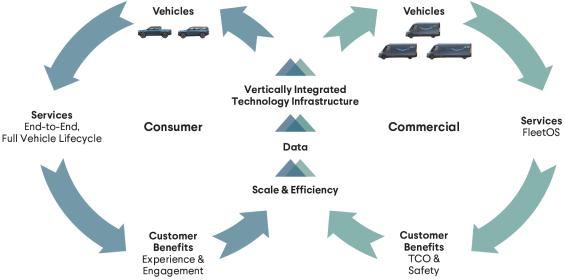 The issuer plans to sell cars directly to clients and on subscription. Note that since the beginning of the year, Rivian sold about 150 R1T pickups. Sales volumes now fully depend on the only large customer – Amazon. However, in the case of a success, bright perspectives open for Rivian. Let us see more details of this.
Market and rivals of Rivian Automotive, Inc.
According to the research made by Rivian itself, the target market is still forming. Sales are planned in the USA, Canada, and West Europe. For now, this market is assessed for 1.65 trillion USD. In these calculations, not only sold cars are calculated but also the cost of after-sale service. Rivian is constructing a vertical integrated ecosystem of its models to increase the average check.

The issuer will have to fight with several large rivals:
Ford Motors
Tesla
General Motors
Lucid Motors
Nikola
Nio
Xpeng Motors
Financial performance of the company
Before analyzing the financial situation in the company, I would say that this is the first time that I analyze a startup with no revenue under this heading. In such a case, I will have to take a look at the expenses of the company and see whether it uses the assets reasonably, In all rounds of financing, Rivian Automotive attracted 10.5 billion USD.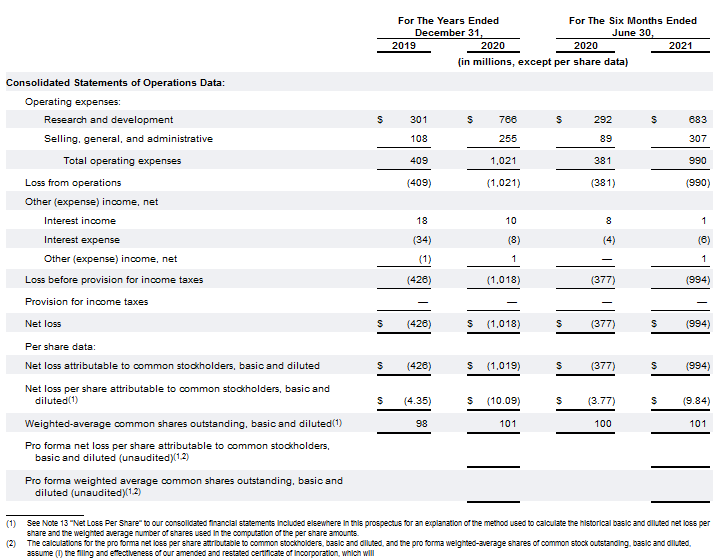 In 2020, operational spending of the company amounted to 1.02 billion USD (75% were spent on research and design); growth relative to 2019 – 149.63%. According to the S-1 report, over the first 6 months of 2021, operational spending amounted to 990 million USD, which is 159.84% more than in the same period of 2020.
Net loss last year was 1.01 billion USD, which is 138.97% more than in 2019. Over the first two quarters of 2021, net loss was 994 million USD, and this is 163.66% less than in the same period of last year. This trend is inevitable when a company is growing, especially when it starts serial production.
If things go by the plan, the revenue of Rivian Automotive might reach from 1.8 billion USD to 2.8 billion USD. The company has 3.65 billion USD on its account and a debt of 190 million USD.
Strong and weak sides of Rivian Automotive
Here are the weak and strong sides of the issuer. The strong sides of the company are:
Several famous financial donors (Amazon, Ford)
Supply problems of Tesla Model X
Strong management
Volumes of the potential target market
Such investment companies as Blackstone, Rowe Price, and Third Point take interest at buying Rivian shares at the IPO price
Leading investment banks have become the underwriters.
However, here are the risks of investing in Rivian:
The company does not generate any profit
It has no revenue
There is no full-scale serial production yet.
IPO details and capitalization of Rivian Automotive, Inc.
Initially, the management wanted to carry out the placement via the SPAC procedure. However, they later opted for a classical IPO. The underwriters are Tigress Financial Partners, LLC, Siebert Williams Shank & Co., LLC, Samuel A. Ramirez & Company, Inc., Loop Capital Markets LLC, C.L. King & Associates, Inc, Cabrera Capital Markets LLC, Barclays Capital Inc., Deutsche Bank Securities Inc., Allen & Company LLC, BofA Securities, Inc., Mizuho Securities USA LLC, Wells Fargo Securities, LLC, Nomura Securities International, Inc., Piper Sandler & Co., Morgan Stanley & Co. LLC, Goldman Sachs & Co. LLC, and J.P. Morgan Securities LLC.
The issuer plans to sell 135 million ordinary stocks at the price of 72 to 74 USD each. The volume of placement is 8.03 billion USD with a capitalization of 65 billion USD. In this case, Rivian will be one of the 10 largest car makers in terms of capitalization.
With everything said above, I would call this investment venture. If the market is benevolent, it is quite probable that the company will "sky-rocket". All in all, I recommend this company for short-term speculative investments. Participating in the IPO might not be the greatest idea; wait several days after the trades start, so you could see general market sentiment.
Invest in American stocks with RoboForex on favorable terms! Real shares can be traded on the R StocksTrader platform from $ 0.0045 per share, with a minimum trading fee of $ 0.25. You can also try your trading skills in the R StocksTrader platform on a demo account, just register on RoboForex.com and open a trading account.