IPO of QSAM Biosciences: Attempt to Beat Cancer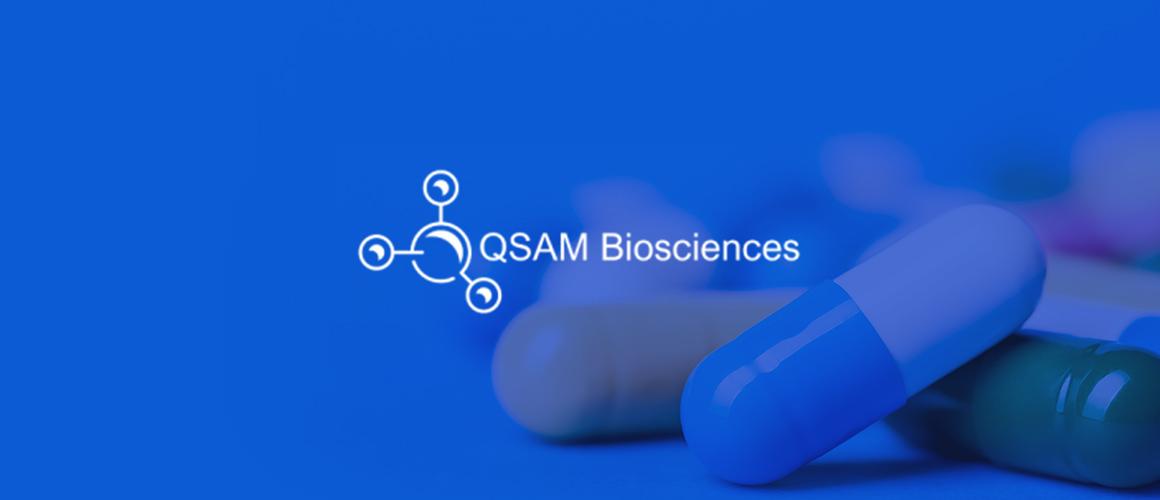 Modern medicine has found effective cures for many severe diseases. Unfortunately, in most cases to this day, cancer diseases remain a death sentence for millions of people.
Scientists from all over the world keep on trying to develop a medicine that will help to beat cancer and it is important to emphasize that they managed to make massive progress on that.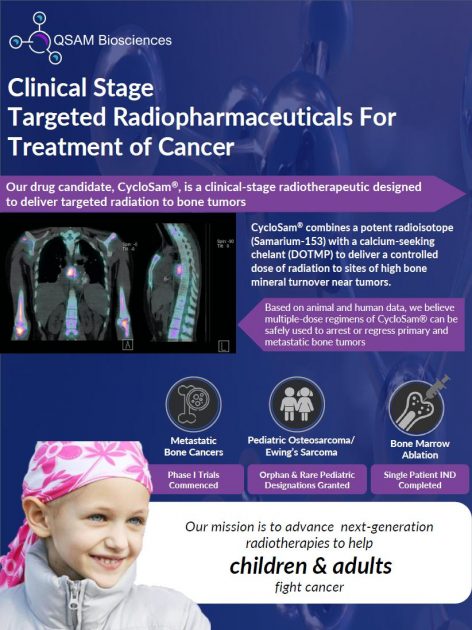 Today, we'll talk about QSAM Biosciences, the company that developed medicine for marrow cancer treatment. QSAM Biosciences is planning to go public on 7 April by listing on the NASDAQ under the "QSAM" ticker symbol. Let's study the issuer's business and try to find out whether the stock might find its audience among investors.
The business of QSAM Biosciences
QSAM Biosciences Inc. was founded in 2004 with headquarters in Austin, Texas. The company develops new generation radiopharmaceutical medicines for cancer treatment based on the application of Samarium 153. The research has shown that this isotope proved to be effective against metastases in the bone marrow and other affected organs.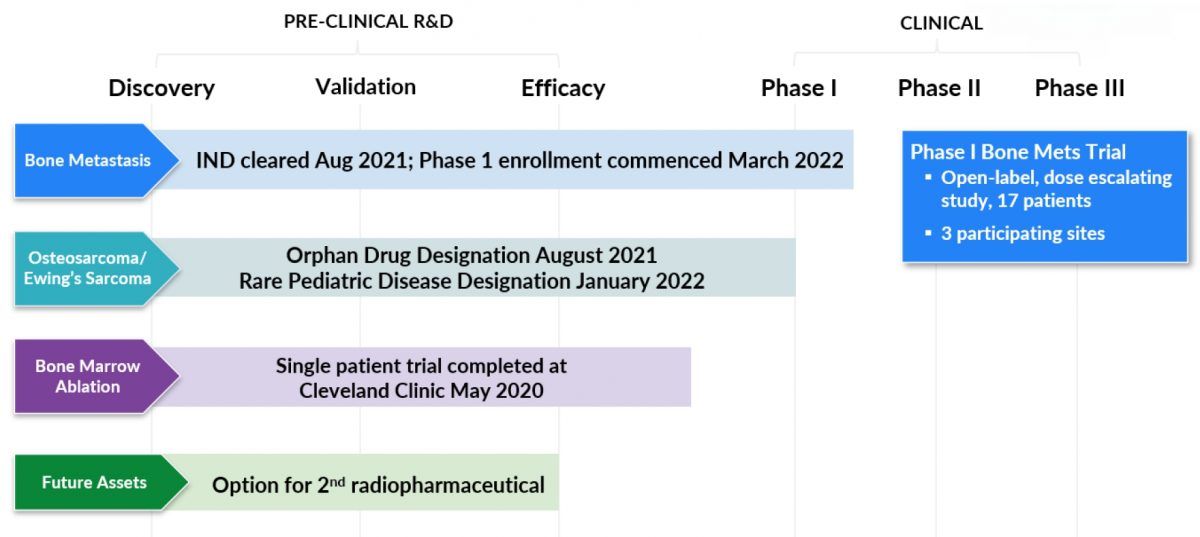 The issuer's pharmaceutical development named CycloSam is an advanced modification of Quadramet, the medicine approved by the US Food and Drug Administration (FDA) earlier.
CycloSam uses the same radioisotope, Samarium 153, along with DOTMP. They are a basis for mono and combined therapy for treating marrow cancer.
Last August, QSAM Biosciences applied to the FDA to register CycloSam. During the first trial stage, they analysed the action of the medicine on metastases in the lungs, lactiferous glands, prostate, and other body organs.
CycloSam was granted the orphan status for treating kids and teenagers with marrow cancer. First patients took part in the research at the beginning of March. This phase might take from 12 to 24 months – it depends on the dynamics of positive results.
In March 2020, CycloSam was successfully used in the experimental treatment of an ER patient in Cleveland. The medicine has a shorter biological half-life and is faster eliminated from the body.
What are the prospects of QSAM Biosciences' target market?
According to Insight Partners, the radiopharmaceutical medicine market in 2021 was estimated at $7.6 billion. It is expected to reach $13.8 billion by 2028.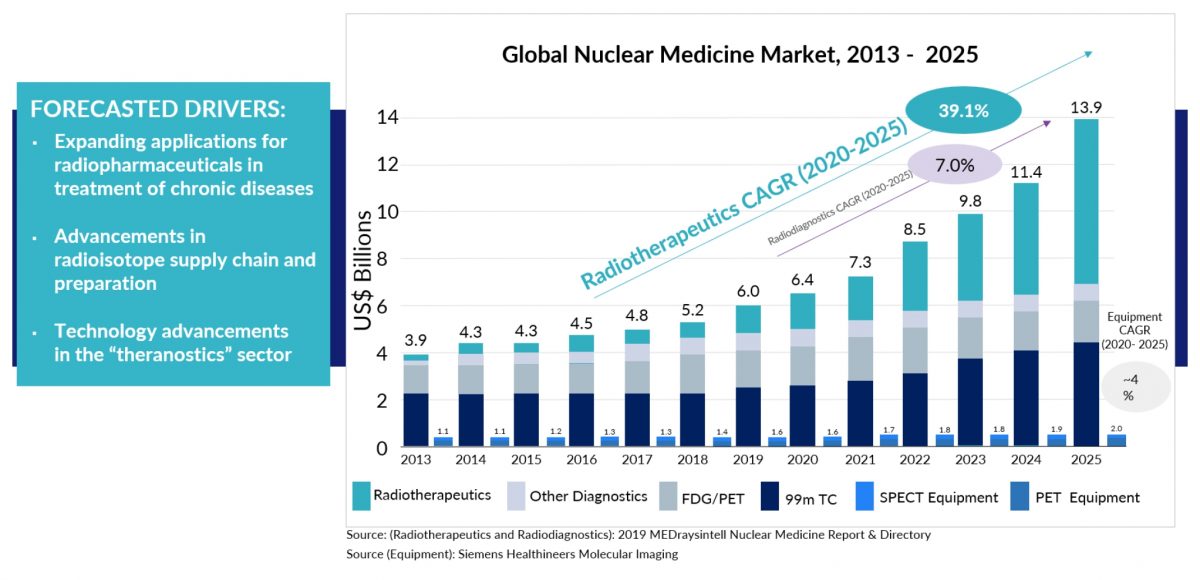 70% of patients with bone metastasis incur higher risks of bone fractures and spinal cord compression. In the US, they spend $12.7 billion on fighting metastatic cancer. Unfortunately, this type of cancer is considered incurable.
Financial performance of QSAM Biosciences
The issuer doesn't generate any revenue because its major medicine is undergoing clinical trials. According to the provided report, clinical trials expenses in 2021 were $11.04 million. This indicator has grown exponentially.

Most of the company's expenses, about 75%, fall on covering operational costs. However, that makes sense since QSAM Biosciences is actively preparing to start mass production of its medicine. It is also worthy of note that the company's management reduced administrative costs by 16% and increased expenses on development and research by 78%.
As of now, the issuer's total liabilities are $1.67 million, and the cash equivalents on its balance sheet are $1.46 million
Strengths and weaknesses of QSAM Biosciences
The company's strengths are:
Prospective target market
Sound management
Effective chemotherapy technology
Smart financial policy
Ready for the start of mass production
The risk factors of investing in QSAM Biosciences shares are the following:
Dependence on the supply of Samarium 153
Medicine certification by the FDA might take much time
The issuer is undercapitalized, hence may have problems with the stock liquidity
What we know about the QSAM Biosciences IPO
The underwriter of the IPO is ThinkEquity LLC. The issuer is planning to sell 1.43 million shares at the price of $14 per share. Moreover, the bookrunner can exercise its option for 214,290 shares.
The IPO volume is almost $20.1 million, while the company's market capitalisation may reach $52.9 million. QSAM Biosciences is planning to spend the funds raised through the IPO on increasing working capital, financing business operations and new research.
Conclusion
Investors should realise that when purchasing QSAM Biosciences shares they must have faith in good perspectives of the company's research. If the FDA (Food and Drug Administration) approves the company's medicine against cancer diseases, QSAM Biosciences will get a huge amount of orders.
In this case, the upside for QSAM Biosciences shares might be hundreds of per cent. As у can see, buying QSAM Biosciences shares is a classic venture investment, that's why one shouldn't invest more than 1% of the portfolio in this IPO to mitigate risks.
Invest in American stocks with RoboForex on favorable terms! Real shares can be traded on the R StocksTrader platform from $ 0.0045 per share, with a minimum trading fee of $ 0.5. You can also try your trading skills in the R StocksTrader platform on a demo account, just register on RoboForex and open a trading account.