Top 5 NFT Shares in the Market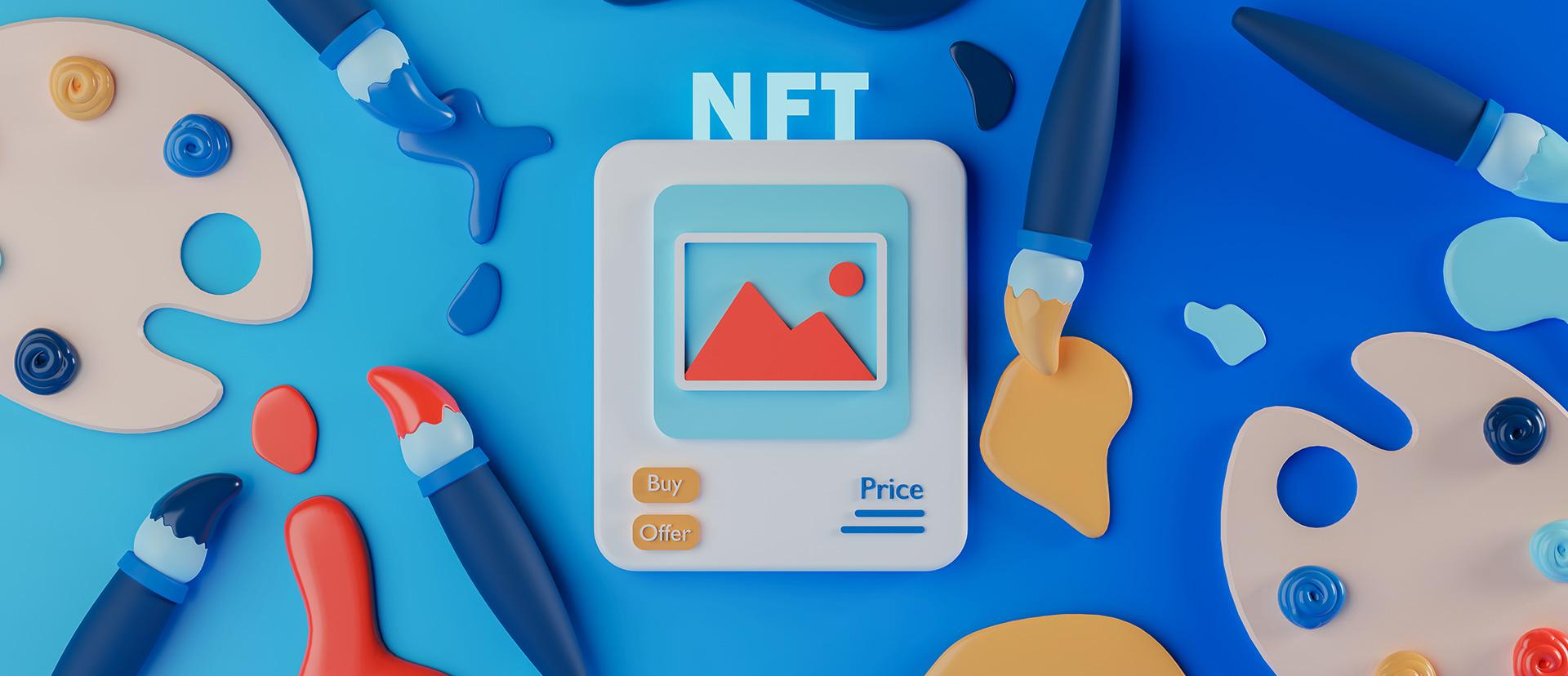 NFT technologies have become extremely popular in culture and finance. This article explains the basics of non-fungible tokens and provides a Top 5 list of companies this or that way connected with NFT. The list features Twitter, Cloudflare, Funko, eBay, and Visa.
Selection criteria
Companies trade in the exchange.
Market capitalisation is more than $500 million.
IPO has been carried out more than 6 months ago.
Stock price is above $5.
What is NFT
NFT, or non-fungible token, is a token created on a blockchain. This is a unique digital certificate or signature that guarantees the originality of some object and gives the owner exclusive rights for it.
Such assets include pieces of music, pictures, photos, videos, or other digital files of some value. Even a tweet or a building in virtual reality.
NFTs are stored in distributed blockchains, which means they cannot be forged, at least nowadays. Anyone can check the authenticity of rights for this or that asset, which decreases fraud levels in this market.
NFT technologies let content makers secure property rights for their creations and make money on safely and profitably trading unique tokens.
Read other our articles to find out more details about what NFTs are necessary for and what types of NFTs there are.
1. Twitter
Founded: 2006.
Chief office: San Francisco, California
Sector: communications
Exchange: NYSE
Market capitalisation: $36.52 billion
Twitter Inc. that owns a social network of the same name let its users communicate, express themselves, place ads, and promote their products.
The company has implemented NFT technologies quite recently and develops its actively. For example, users can register their avatars, become their owners, and manage them at their own discretion.
When I was writing this article, the shares of Twitter Inc. (NYSE: TWTR) were correcting after growth.
The goal of the decline might be the support level of $40.5. Then when the agitation shrinks after Elon Musk bought a package of Twitter shares and the trust of investors returned, Twitter quotes might start growing again.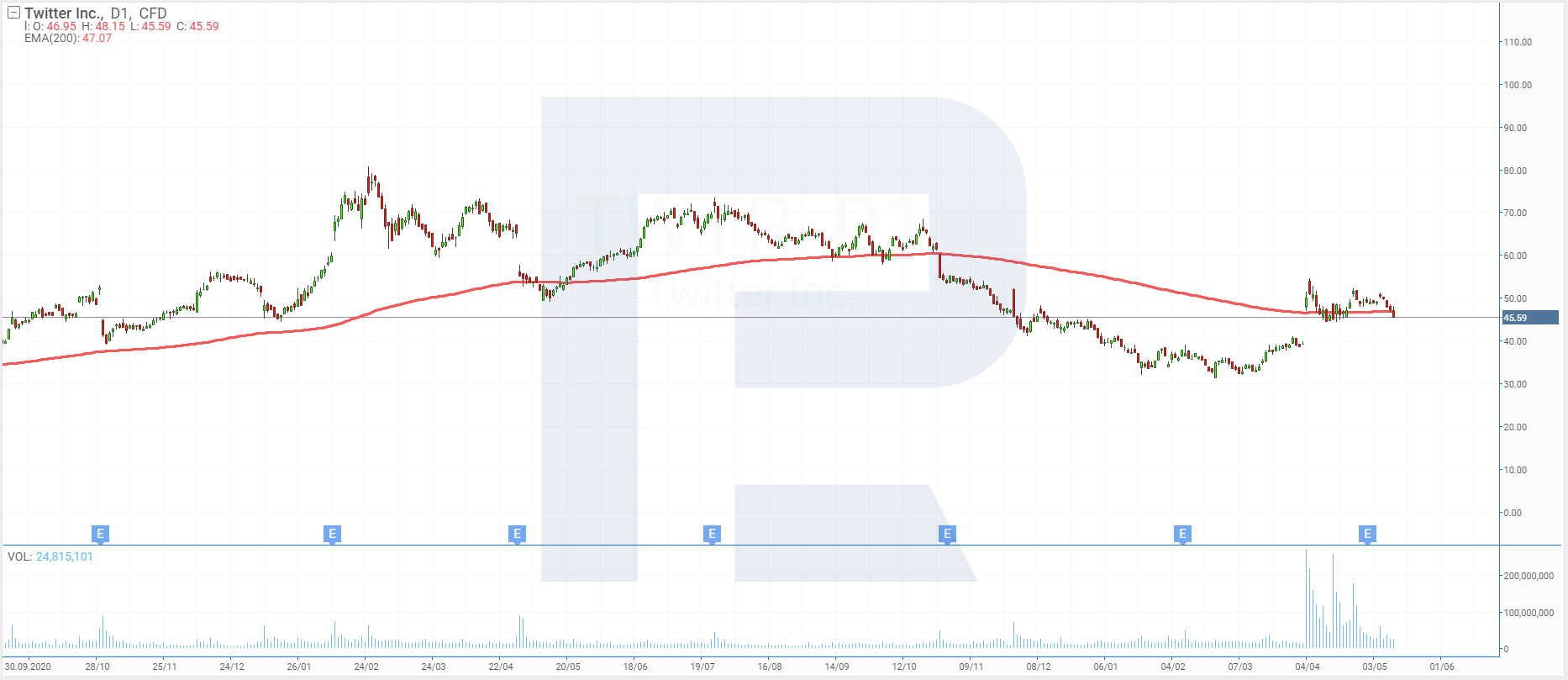 2. Cloudflare
Founded: 2009
Chief office: San Francisco, California
Sector: technology
Exchange: NYSE
Market capitalisation: $22.03 billion
Cloudflare Inc. owns a cloud platform that provides network services, safety services for Internet platforms and apps, designs sites, and registers domains.
Cloudflare works in more than 100 countries and representatives of various sectors of economy: finance, healthcare, and technology. Its clients include state services.
Today, some analysts and investors are not quite sure in future success of Cloudflare. One reason is an increase in the debt of the tech company. However, note that the corporation has a sum of money that exceeds the debt.
All this leads to an idea that hopes for future growth of Cloudflare shares is not vain. Now the quotes of Cloudflare Inc. (NYSE: NET) are falling, going by a downtrend. This can be a signal that after the quotes cross the level of $30, the company will receive a new impulse of growth and recovery.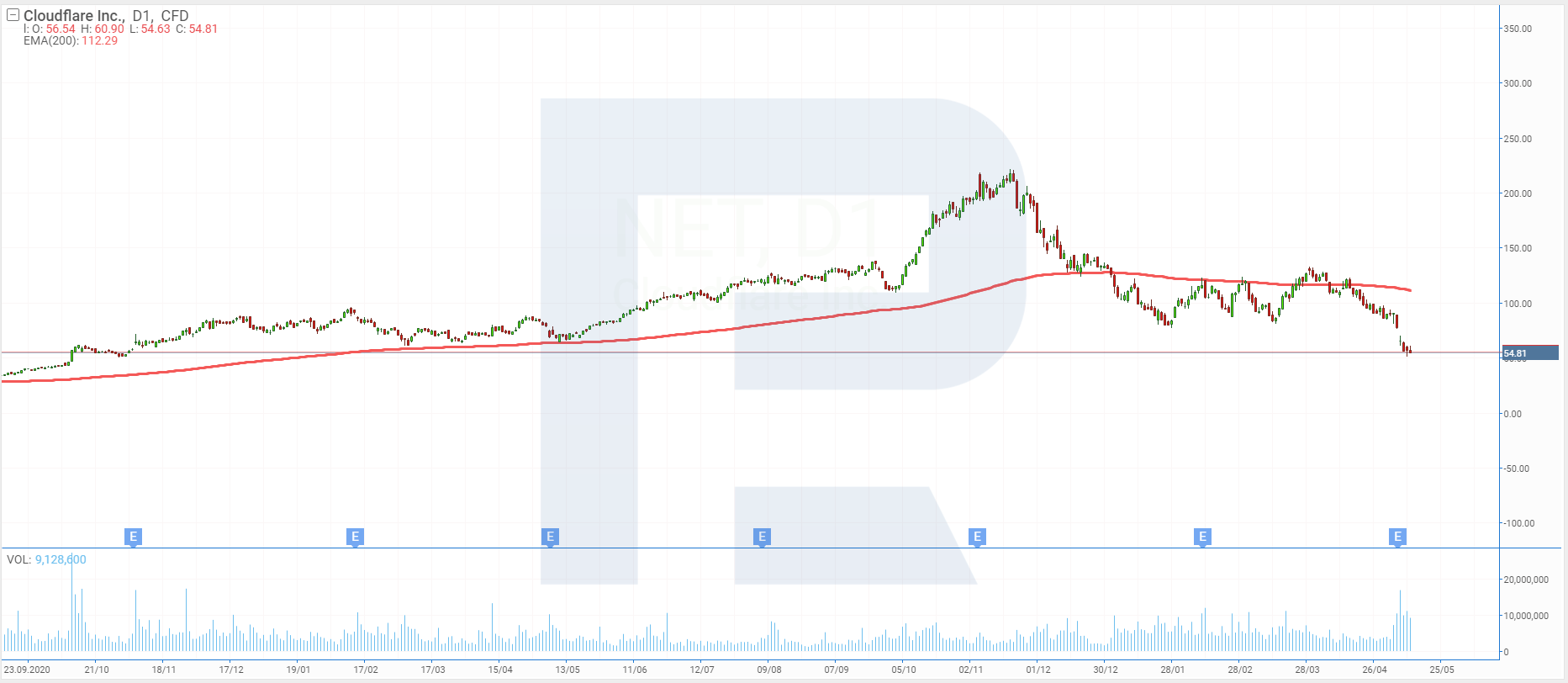 3. Funko
Founded: 2017
Chief office: Everett, Washington
Sector: consumer goods
Exchange: NASDAQ
Market capitalisation: $773.78 million
Funko Inc. produces various goods about pop culture. The company owns several trademarks and works in wholesales in the US and Europe. Quite recently, Funko introduced a WAX blockchain-based NFT to its portal Digital Pop.
The quotes of Funko Inc. (NASDAQ: FNKO) had been in a flat for quite a long time. Now they are correcting after swift growth.
Many analysts forecast that at the end of the year the company will have an EPS. This creates conditions for a new wave of growth.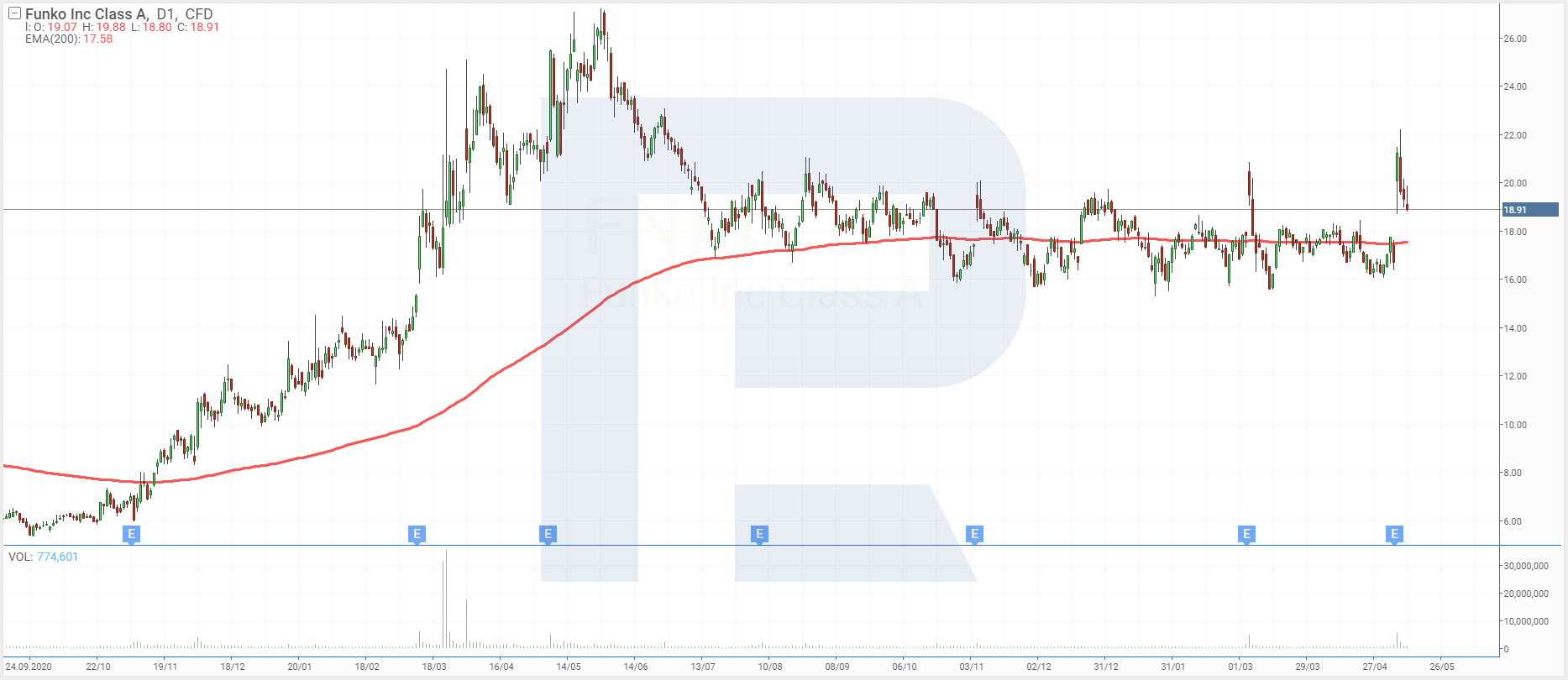 4. eBay
Founded: 1995
Chief office: San Jose, California
Sector: consumer goods
Exchange: NASDAQ
Market capitalisation: $27.31 billion
eBay Inc. owns Internet platforms for trading consumer goods and holding online auctions. The company is one of the leaders in the sphere of electronic commerce.
When this article was being written, the quotes of eBay Inc. (NASDAQ: EBAY) keeps falling after a financial report for Q1, 2022 was published. The corporation reported a net loss of $1.34 billion, a decline in the number of clients and also in earnings.
However, the forecast earnings for Q2 give some hopes. After this quarter is over and the report is published, this company can be further analysed. The company might still have chances for a recovery to $30.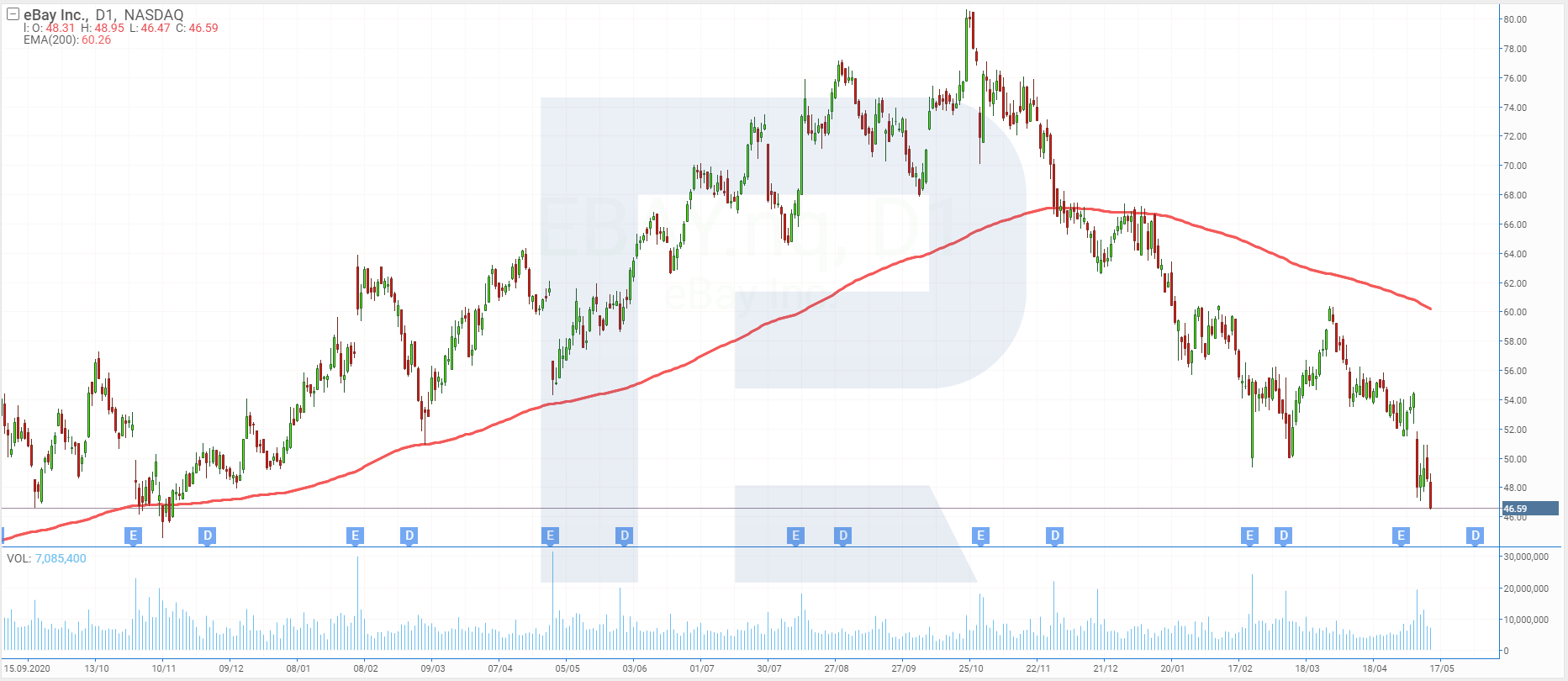 5. Visa
Founded: 1958
Chief office: San Francisco, California
Sector: finance
Exchange: NYSE
Market capitalisation: $414.69 billion
Visa Inc. works in payment technologies and facilitates electronic money transactions all over the world. Since recently, it has started investing in NFT.
Since October 2021, the shares of Visa Inc. (NYSE: V) have been resting in a horizontal channel, from time to time testing support and resistance levels. For now, a decline to the support level can be interpreted as a correction.
The shares are underpriced in the market, and in case of a bounce may return to the resistance level. The first goal of growth might be $225.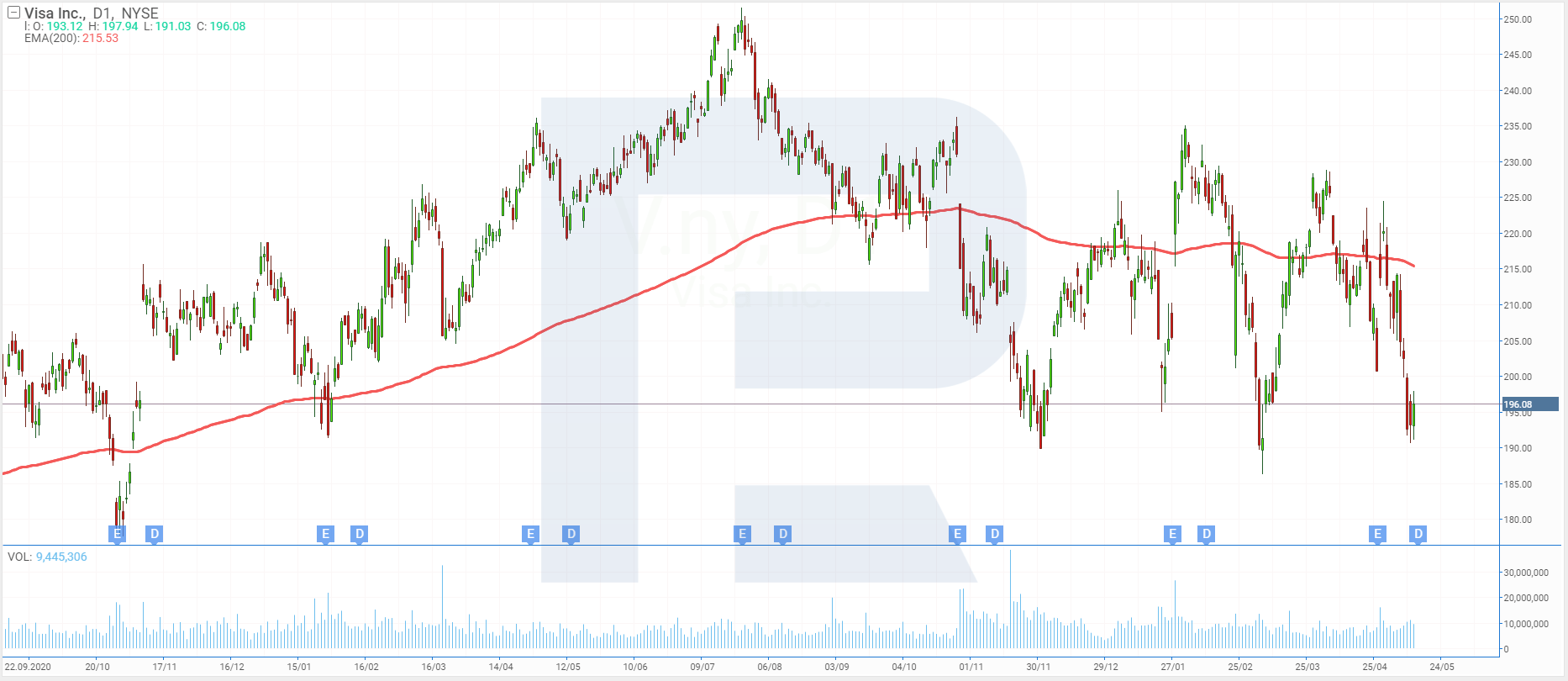 Bottom line
The Top 5 list of NFT shares in the market features such companies as Twitter, Cloudflare, Funko, eBay, and Visa. These are representatives of various spheres that develop NFT technologies, integrating them in their businesses or making more money and protecting intellectual property.
Invest in American stocks with RoboForex on favorable terms! Real shares can be traded on the R StocksTrader platform from $ 0.0045 per share, with a minimum trading fee of $ 0.5. You can also try your trading skills in the R StocksTrader platform on a demo account, just register on RoboForex and open a trading account.