IPO of Singing Machine: A Leader in Karaoke Equipment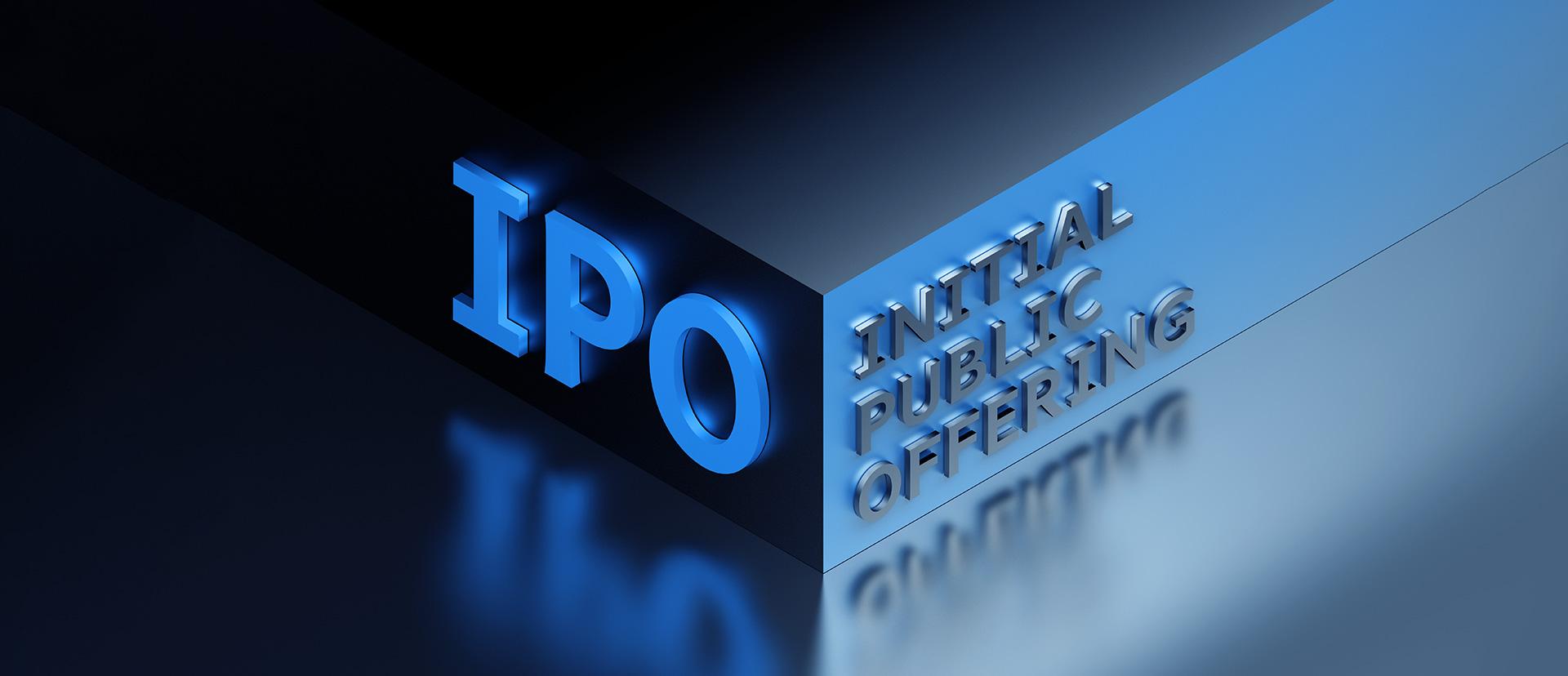 Microphones, stereo systems, and other musical goods enjoy strong demand. Our today's article is dedicated to, Singing Machine Company Inc, the company that develops and manufactures karaoke equipment. The company is planning to go public by listing on the NASDAQ on 25 May, under the "MICS" ticker symbol.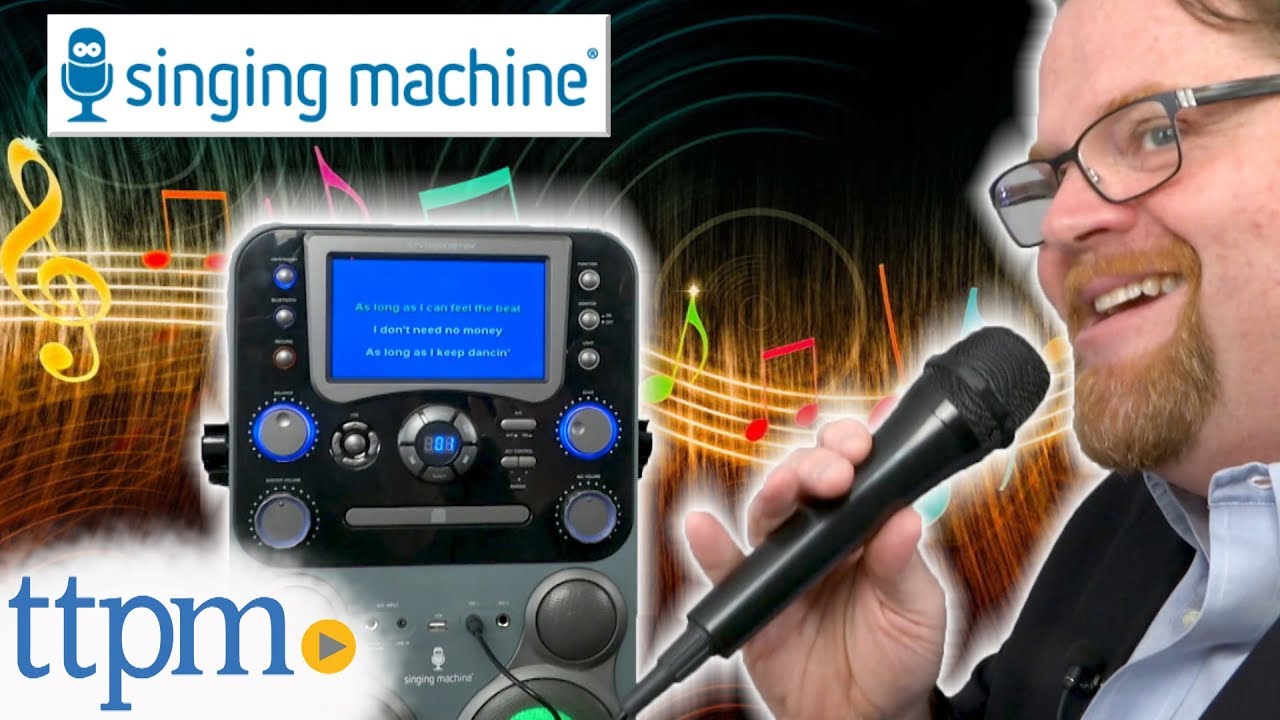 What we know about Singing Machine Company
It is worthy of note that Singing Machine Company already was a public company in the past. Its shares were trading on the AMEX; however, sometime later they were available only in the OTC market.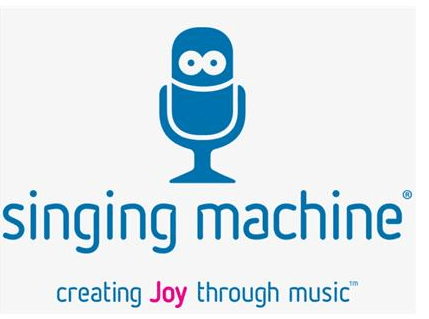 The company's business is highly diversified and offers several product lines:
Musical products for entertaining and teaching kids. They allow to record and disguise voices. This segment generates a very small percentage of the company's revenue
Microphones and accessories. Products equipped with Bluetooth are the most popular ones
Subscription to musical services. One of them is a co-product with Stingray Digital
Equipment and products manufactured under the issuer's brand only. For example, the Carpool Karaoke Mic 2.0
Karaoke equipment. It's the issuer's major product, which delivers over 70% of sales revenue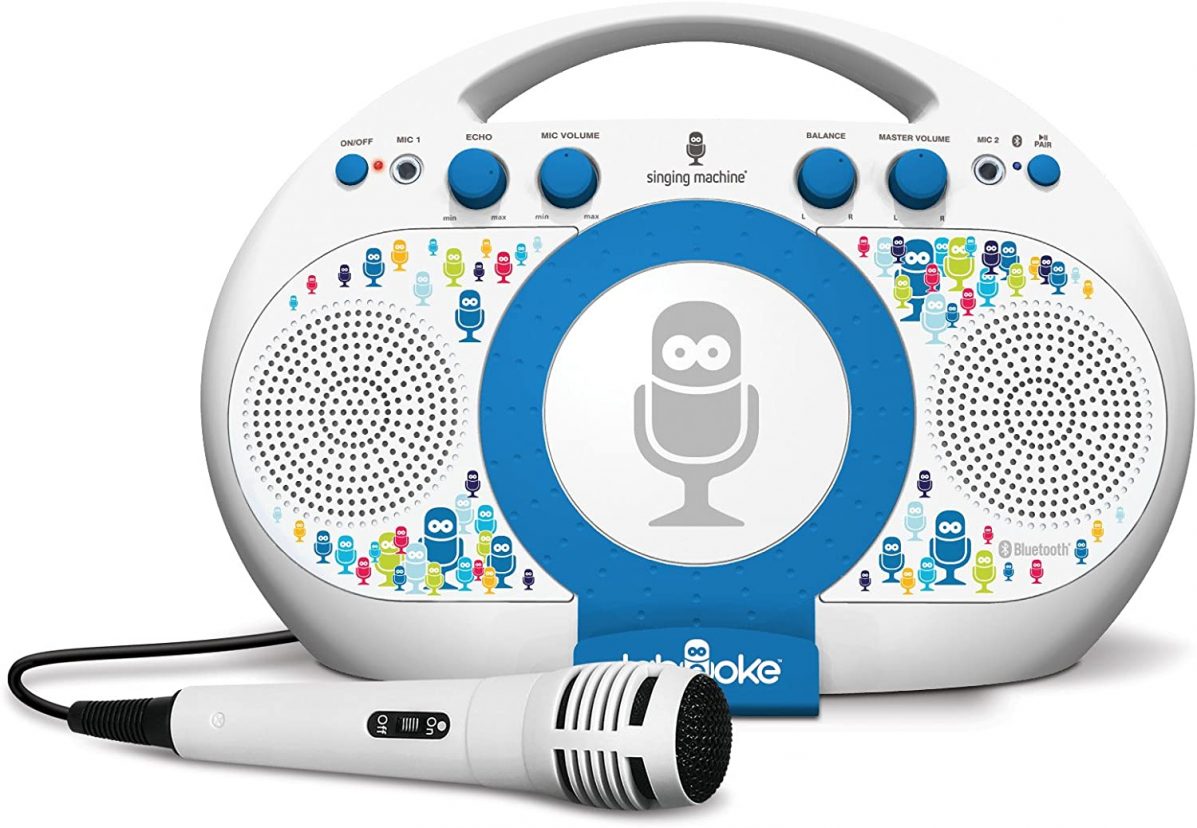 Singing Machine Company also includes four subsidiary companies – SMC, Commercial Offshore De Macau Limitada, SMC Logistics, and SMC-Music. Major production facilities are located in China. The issuer has logistics centres in the US and Canada, which are used for delivering products to consumers.
Almost 90% of the Singing Machine Company's revenue is generated by five high-profile clients: Walmart, Target, Costco, Sam's Club, and Amazon.com. the company's management is currently working on the sales department diversification.
What are the prospects of Singing Machine Company's target market?
According to Grand View Research, the global karaoke market in 2021 was estimated at $5.8 billion. This segment of the industry is currently "at a mature age" of its developmentб so there is no point talking much about an average annual growth rate. According to different estimates, it's under 2.5%.
Singing Machine Company is in the Top 5 of the largest karaoke equipment manufacturers. The company's key competitors are:
Daiichikosho
Onkyo & Pioneer
Memorex
Electrohome
Singsation
Singtrix
eKids
Bonaok
Karaoke USA
Ion Audio
How Singing Machine Company International performs financially
At the time of the IPO, the issuer generated net profit and it should be considered a great advantage. We have the opportunity to conduct a comprehensive review of the company's financial performance.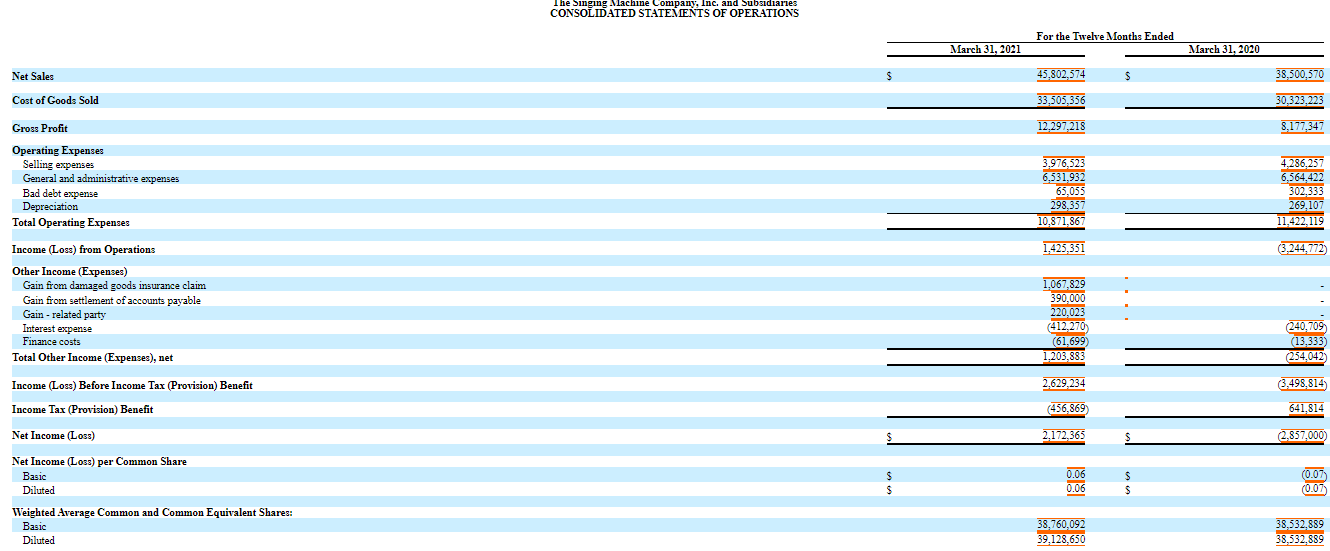 In the last quarter of 2021, the company's net profit was $1.43 million, representing a 22.2% increase in comparison with the same period of 2020. It's an impressive result, achieved by reducing administrative costs by 16%.
The revenue over the last 3 months of 2021 was $21.24, this is a 31.1% increase in comparison with the third quarter of 2020. As we can see, Singing Machine Company did a good job preparing for the IPO.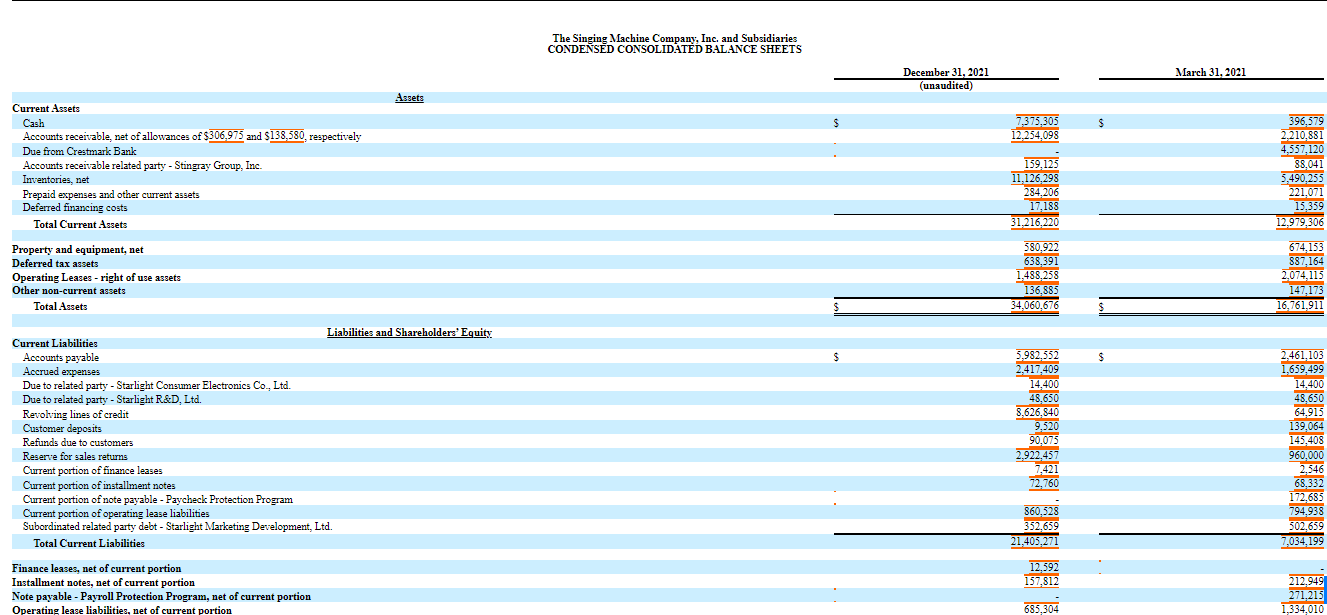 As of 31 December 2021, Singing Machine Company's total liabilities were $7 million, and the cash equivalents on its balance sheet were $0.4 million. This suggests that the company's business is rather overly indebted.
Strengths and weaknesses of Singing Machine Company
The company's strengths are:
Net profits
Top 5 of the industry leaders
Diversified product catalogue
High revenue growth rate
Sound management
The risk factors of investing in Singing Machine Company shares are:
Dependence on components and accessories supply
Low target market growth rate
Strong competition
What we know about the Singing Machine Company IPO
The underwriter of the IPO is Aegis Capital. The issuer is planning to sell 784,000 shares at the price of $4.1 per share. The IPO volume might be about $3.2 million. If the IPO is a success, the company's capitalisation might be about $10.2 million. Onу may assume that this money will be spent on debt settlement.
To compare the company with its competitors that have already gone public, we use a multiplier – the Price-to-Sales ratio (P/S ratio). The Kawai Musical Instruments Manufacturing's P/S value is 0.3. The company's capitalisation may reach $13.7 million if the revenue over the previous 12 months is $45.8 million, which is 34% more than the stated value.
You may get the impression investors are more interested in the growth prospects of the business than its present results. Buying Singing Machine Company shares may be considered a classic venture investment, which is not suitable for all investors.
Invest in American stocks with RoboForex on favorable terms! Real shares can be traded on the R StocksTrader platform from $ 0.0045 per share, with a minimum trading fee of $ 0.5. You can also try your trading skills in the R StocksTrader platform on a demo account, just register on RoboForex and open a trading account.