Which Companies Warren Buffet Considers Worth of Attention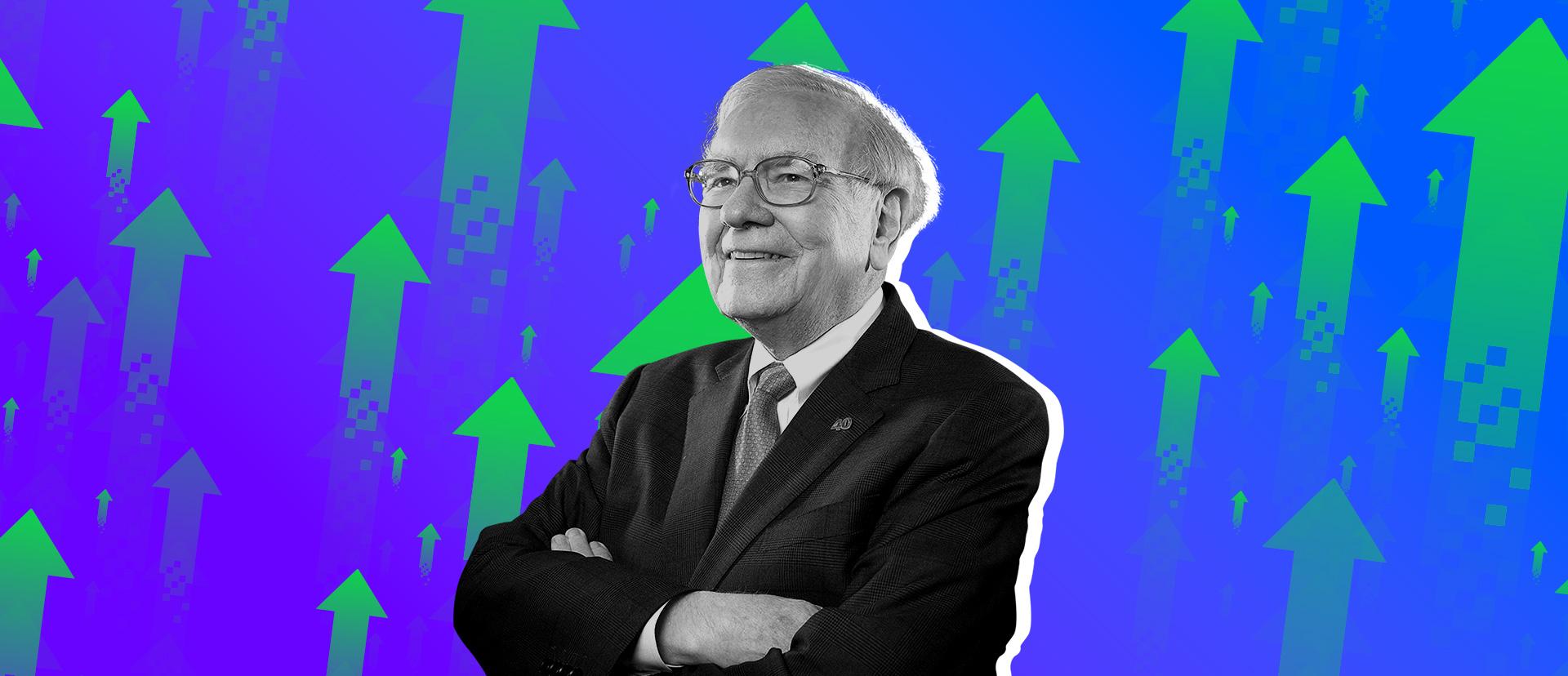 Since the beginning of 2022, a US stock index S&P 500 has lost 17%. The recession that experts earlier warned of is acquiring shape. After quarterly reports were published, many companies are changing their earnings forecasts for worse and are struggling to decrease spending.
In such circumstances, it becomes every day harder to find a company whose shares are still able to grow. It would be wise to take a look at what famous investors buy. Today the article is devoted to which shares were noticed in Q1 2022 by a market legend Warren Buffett.
Citigroup
Citigroup Inc. (NYSE: C) is a holding company founded in 1812 that provides financial services to consumers, corporations, and governments worldwide. Its main markets are the US, Mexico, and Asia; more than 2,300 offices of the company work in these parts of the world.
Deposits, loans, and credit cards make up for the consumer part of Citigroup's business. As for the corporate segment, it provides underwriting and consulting services, analytics, crediting, money management, and more.
In Q1 2022, Berkshire Hathaway bought 55,155,797 Citigroup shares for 2.9 billion USD total. Average price of the buy was 53.4 USD, the weigh of the share in the portfolio — 0.8%, and the weigh of Berkshire Hathaway in the company — 2.78%.
Now these shares cost 52.7 USD. The buy must have happened in the first half of March: at that time, trade volume sprung, and the price dropped under 53.4 USD.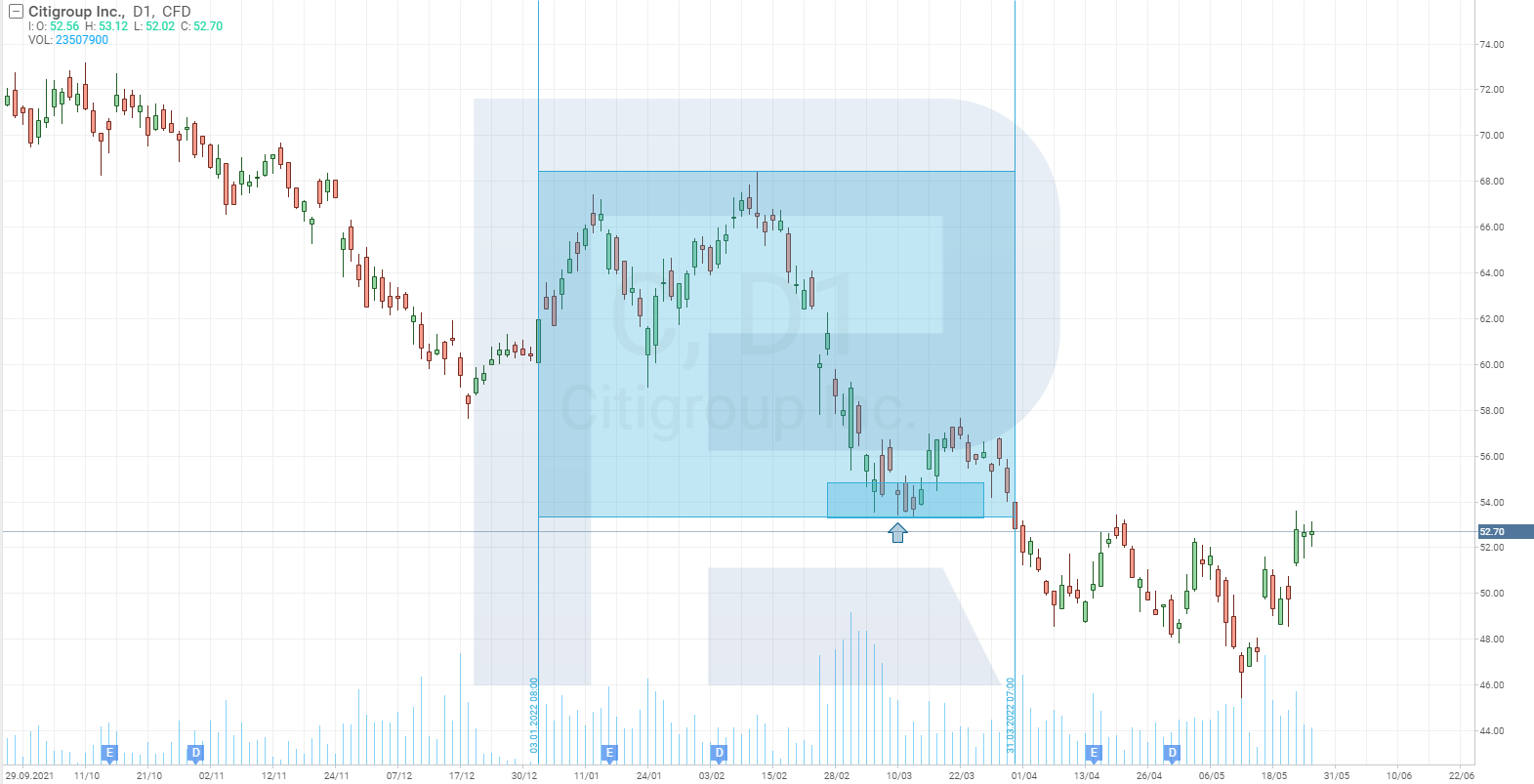 Markel
Markel Corporation (NYSE: MKL), founded in 1930, provides insurance and investment services all over the globe. It works in Europe, Canada, and the Asian and Pacific region.
Warren Buffett's trust bought 420,293 Markel shares for more than 620 million USD. Average purchase price was 1475.24 USD, portfolio weight — 0.17%, weight in the company — 3.09%.
Currently, Markel shares are trading at 1,403 USD. The shares must have been bought at the second half of March, and the purchase influenced the share price: that month, it grew by 20%. Now the shares cost 9% less than when the trust bought them.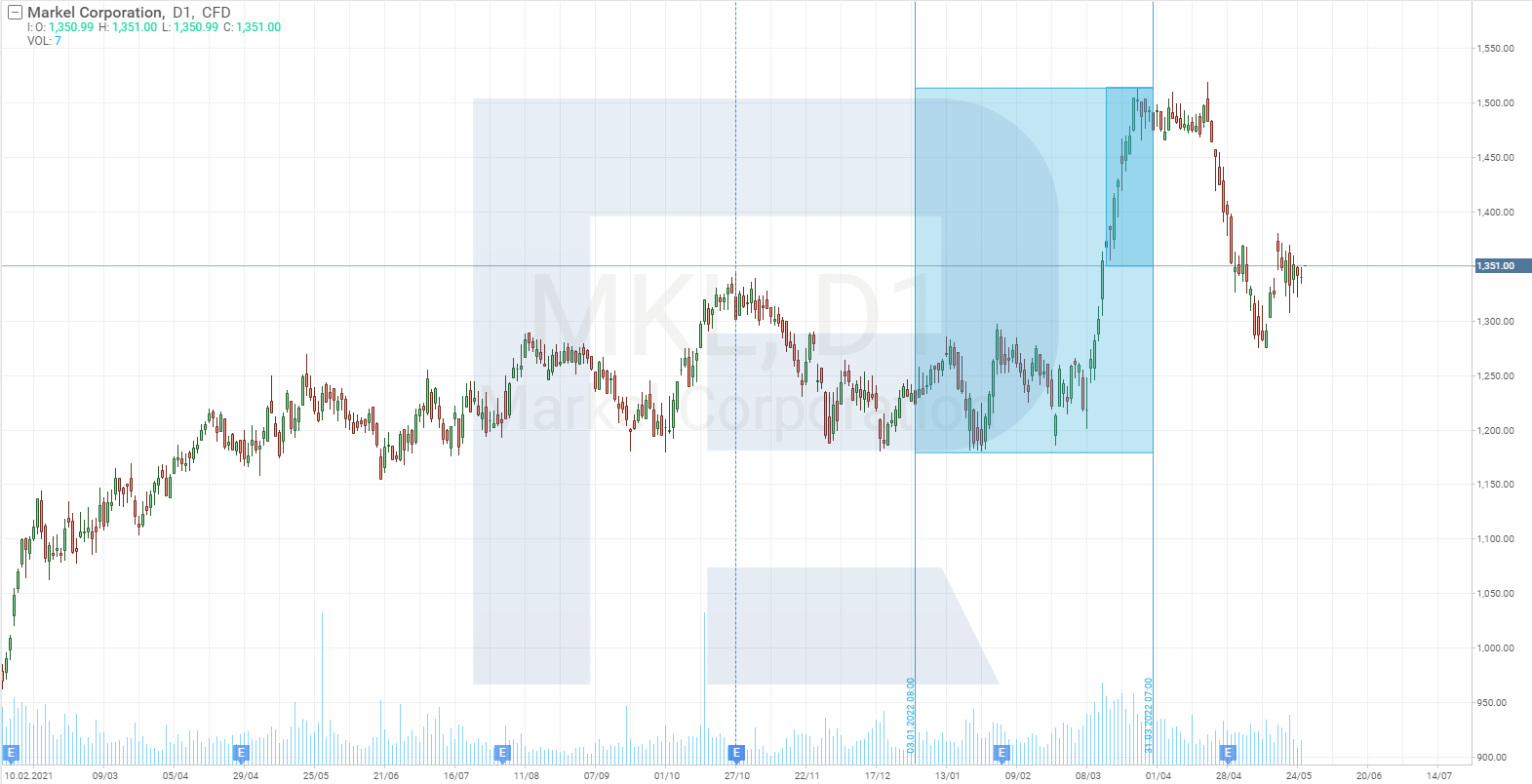 Ally Financial
Ally Financial Inc. (NYSE: ALLY), founded in 1919, is a financial company that works with both individuals and corporations. It works in the markets of the US and Canada in four segments: car market, mortgage, insurance and corporate financial operations.
Berkshire Hathaway bought 8,969,420 Ally Financial shares for an average price of 43.48 USD. Portfolio weight — 0.11%, weight in the company — 2.7%. The buys maust have happened in the second half of March because trade volumes increased unnaturally at that time. Now the shares of the corporation are sold at a cheaper price of 41.83 USD.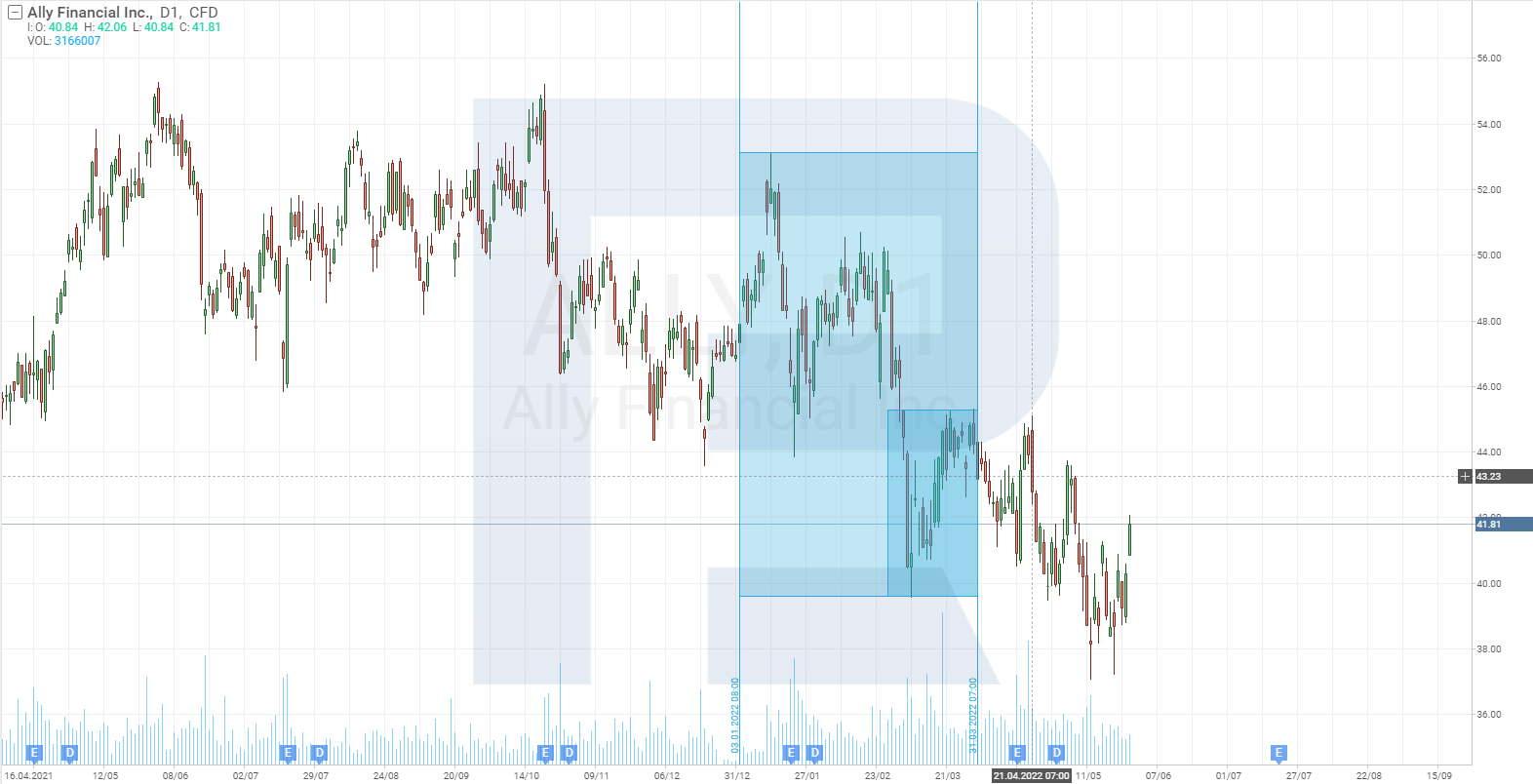 McKesson
McKesson Corporation (NYSE: MCK) supplies medicines, first medical utensils, and information technologies. The company takes up 30% of the North American market. On 1 April 2022, its annual earning amounted to 263 billion USD.
Buffett's trust invested in McKesson Corporation more than 894 million USD, buying 2,921,975 shares. Portfolio weight is 0.24%, weight in the company – 1.95%, average buying price – 306.12 USD. This investment brings a profit: current share price is almost 10% higher.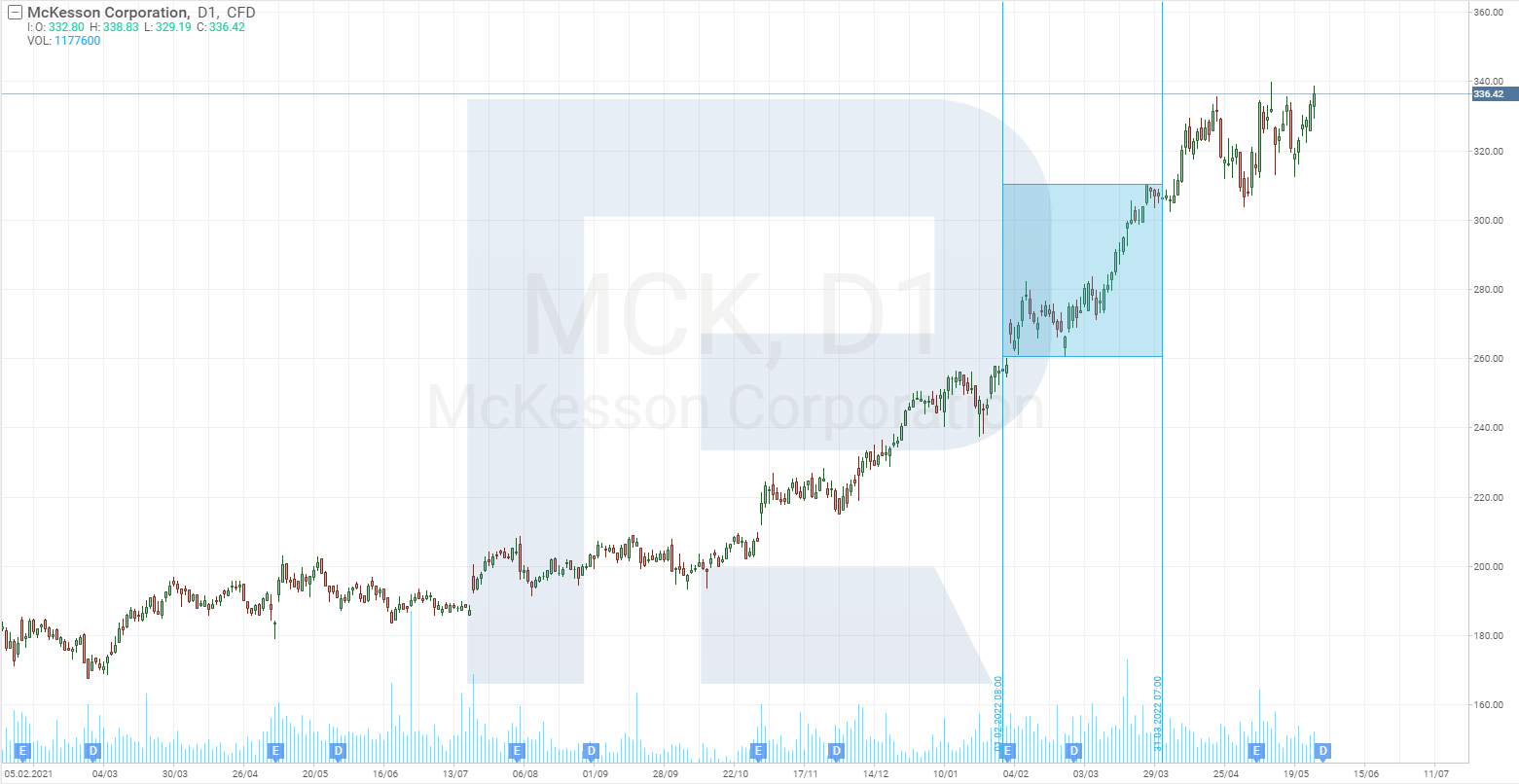 Celanese
A chemical company Celanese Corporation (NYSE: CE) is the global leader in production of acetic acid and vinyl acetate monomer. Produce of the company is used in various segments: acetyl products are used in the chemical, paintwork, car industries, and construction; plastic polymers – in the car, healthcare, and telecom industries.
Food ingredients division drugs are bought by confectionary, beverage, and dairy plants. Cellulose acetate is used in the tobacco industry.
Berkshire Hathaway bought more than 1 billion shares of Celanese Corporation. The average buying price is 142.87 USD, portfolio weight – 0.3%, company weight – 7.29%. Now the shares are traded almost 10% above the average buying price.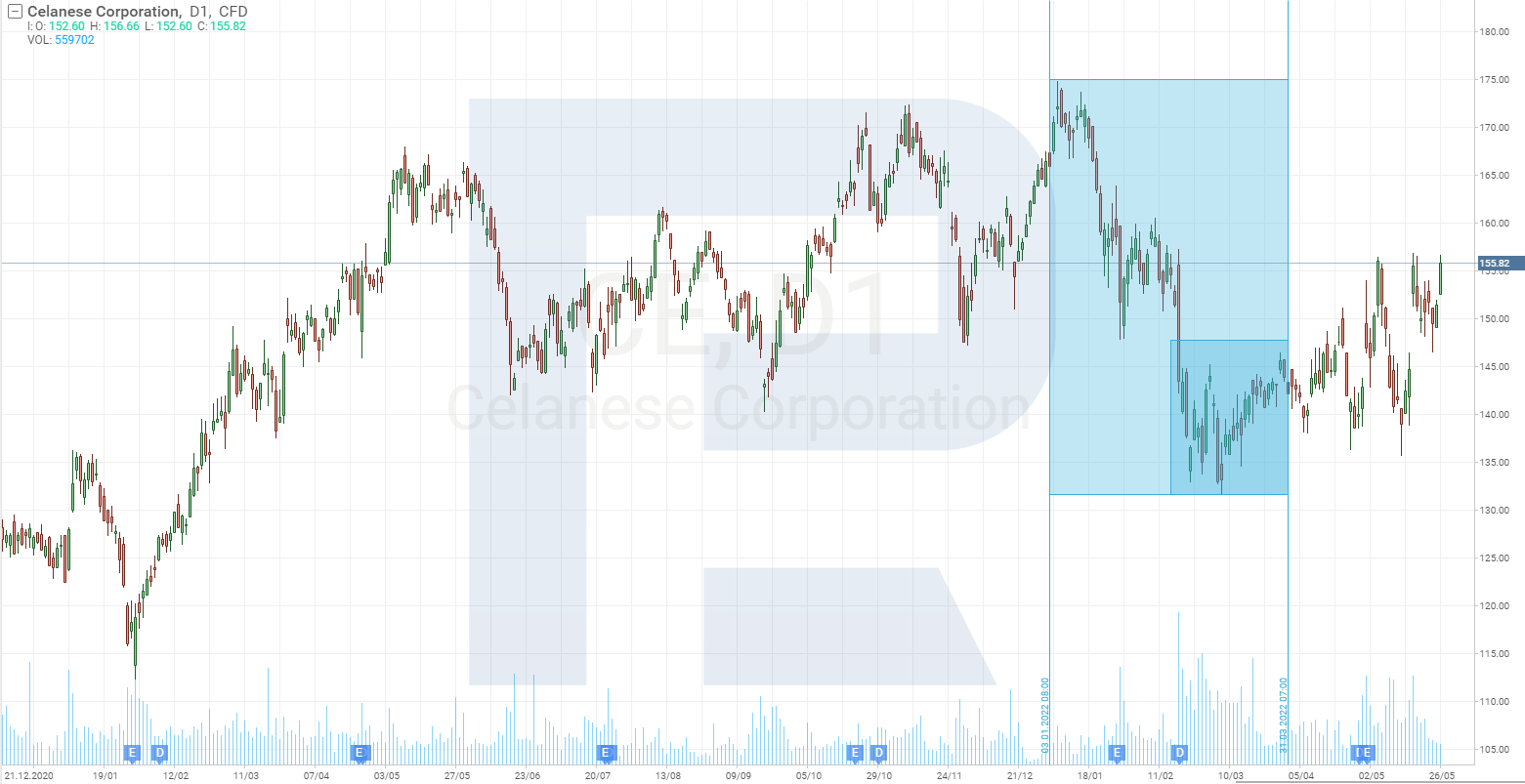 Paramount Global
Until 16 February this year, an American media company Paramount Global (NASDAQ: PARA) used to be called ViacomCBS Inc. It owns such channels as MTV, CBS, Nickelodeon, the Paramount+ streaming service, and the Paramount Pictures cinema studio. Overall number of Paramount Global users worldwide is more than 700 million people from 180 countries.
Berkshire Hathaway already held ViacomCBS shares in 2012. Since then, the shares grew by 238% and returned. This year, the trust invested in Paramount Global again, buying 68.9 million shares for 2.6 billion USD. Portfoilo weight – 0.71%, company weight – 11.34%, average buying price – 37.81 USD, current share price – 32.43 USD.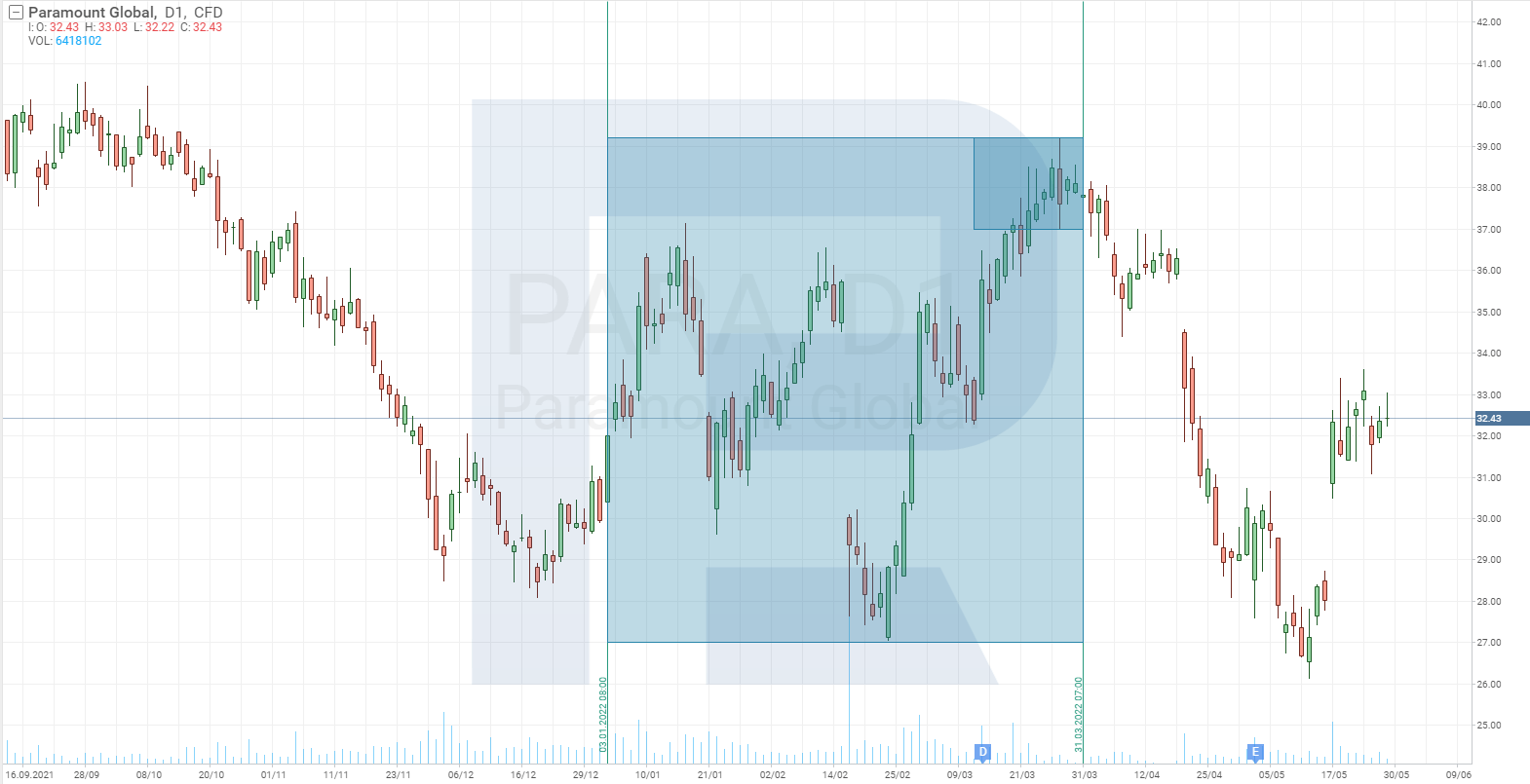 Closing thoughts
Out of the six companies named above, three are from the financial sector. When the interest rate and inflation are growing, their earnings can also grow as long as interests on loans and insurance prices are aiming high.
Paramount Global works in the broadcasting market that became popular during the pandemic and full of rivalry between several large companies. However, the corporation has an advantage, which is its huge number of users – 700 million people, 62 million out of them are paid users of Paramount+.
McKesson from the healthcare sector seems to be the wisest investment of all. The world that has not yet recovered from the coronavirus faced a new trouble – monkeypox.
Only the investment in the chemical company CelaneseCorporation arises questions. Anyway, its financial performance in the past quarter exceeded expectations.
The market full of information and companies, which makes choices complicated for investors. Sometimes it would be better to look at what investments major players make, which sector they choose. Today, we got acquainted with Warren Buffett's choices.
Invest in American stocks with RoboForex on favorable terms! Real shares can be traded on the R StocksTrader platform from $ 0.0045 per share, with a minimum trading fee of $ 0.5. You can also try your trading skills in the R StocksTrader platform on a demo account, just register on RoboForex and open a trading account.