Over 500 New Instruments, Watchlists, and Other Updates in R StocksTrader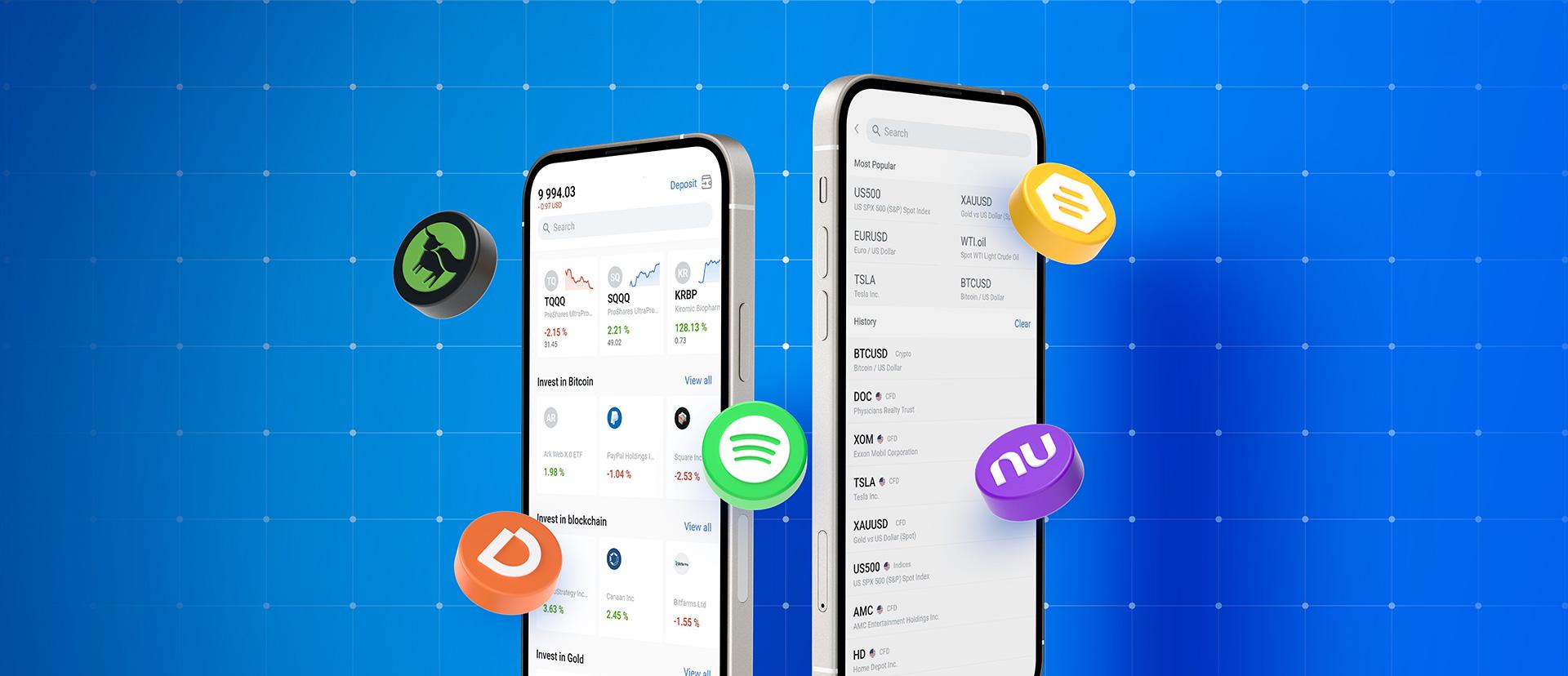 In May 2022, a new pack of updates appeared for the multimarket trading platfrom R StocksTrader. More than 500 new instruments and other updates were introduced to the terminal, both the desktop version and the mobile app. Let's get into some detail.
R StocksTrader updates
New instruments
More than 500 new instruments have been added to the platform, including such popular ones as Didi Global Inc (DIDI), Beyond Meat Inc (BYND), and Spotify Technology SA (SPOT).
Updates of the home screen
To the home screen new watchlist templates have been added and collections updated updated. They now feature recently opened instruments, lists of popular instruments, and other lists, such as Best of the year, Upcoming Dividends, New to the market (IPO), etc.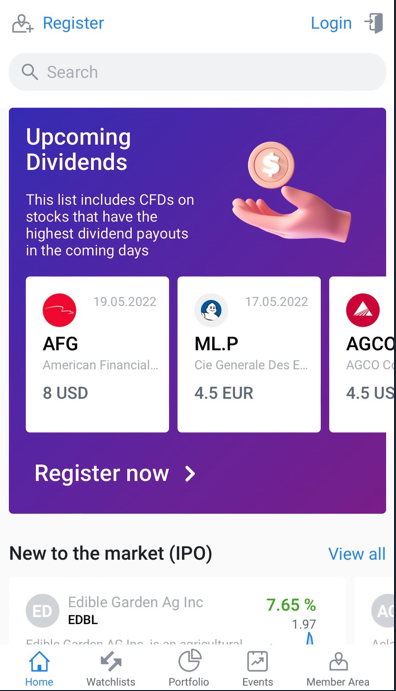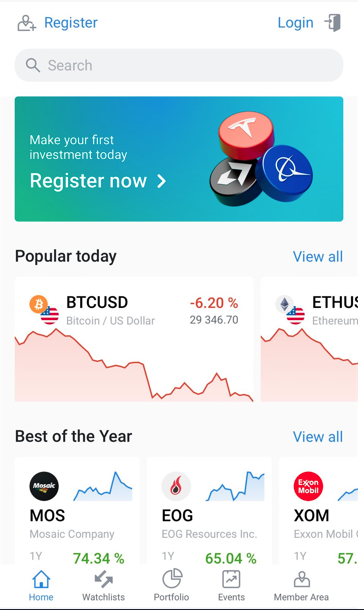 New watchlists
Thematic watchlists, such as Invest in China, Invest in volatility, Invest in gold and other industry-wise lists have been added.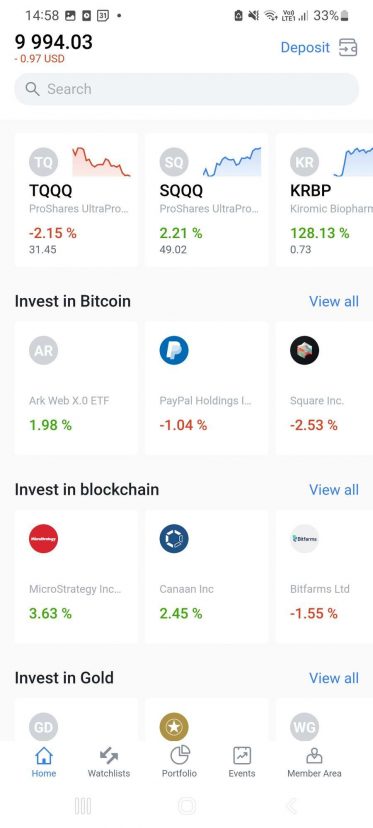 Updated search screen
Instrument search screen has also been updated. It now has two blocks: Popular and History.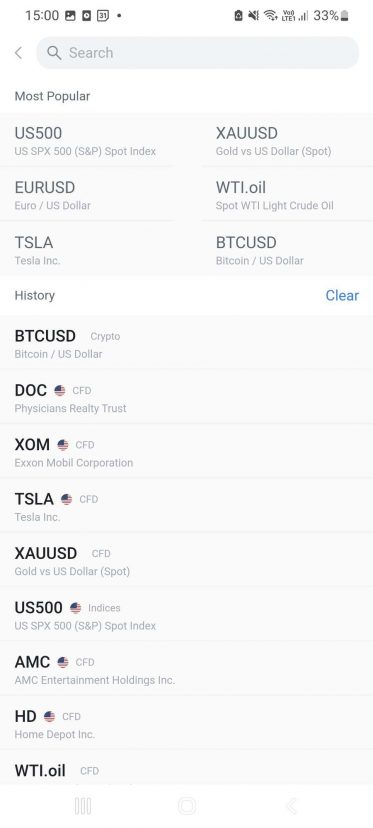 Extended trading sessions
Trading session time has been extended for operations with Dow Jones (US30), S&P 500 (US500), Nasdaq (NAS100), and DAX (GER40).
Other improvements
Alongside other updates, navigation in the app has been improved and design of trade statement updated.
Our goal in design is to constantly improve products and solutions offered to our clients. Recent updates provide R StocksTrader users with more comfortable and efficient analysis and investing choices.
Trade more than 12,000 instruments from one R StocksTrader account!
Download R StocksTrader for iOS
Download R StocksTrader for Android