IPO of FGI Industries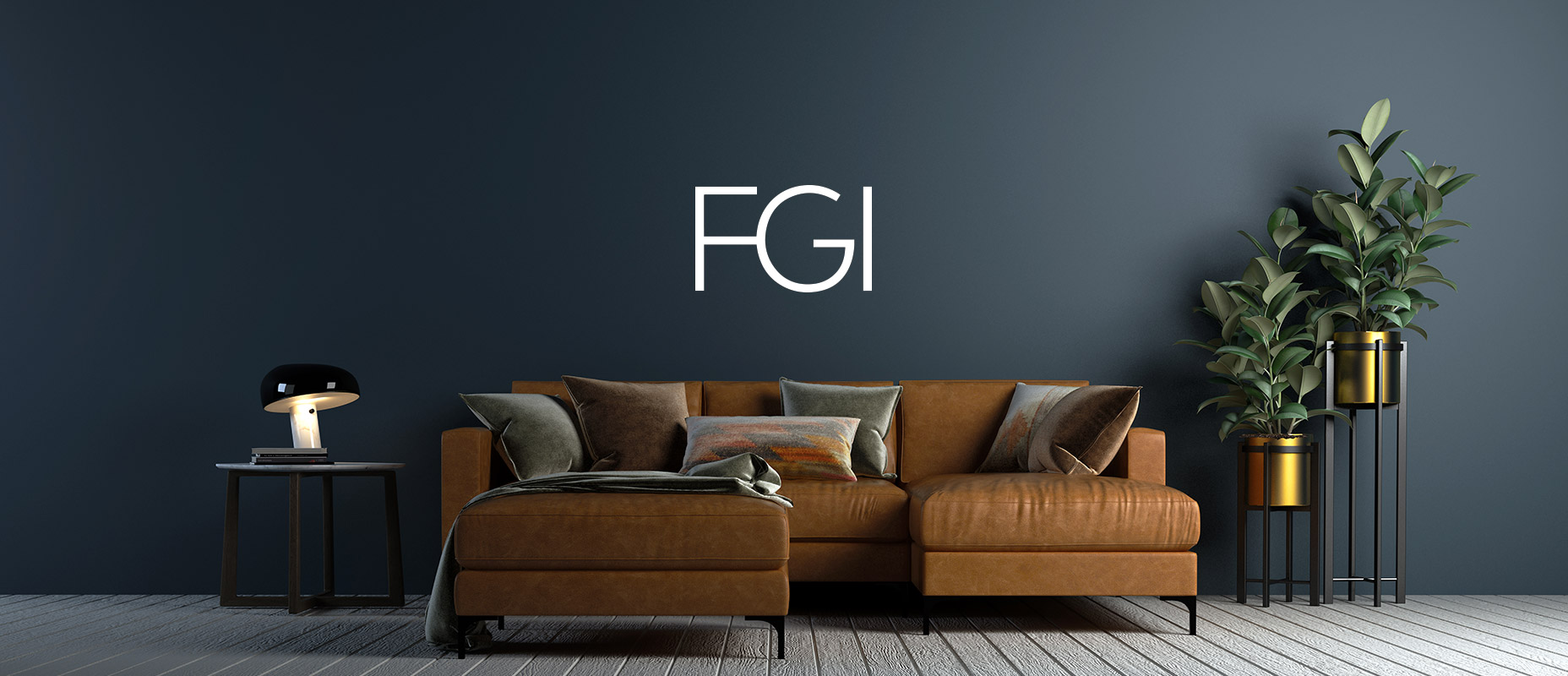 At the time of an economic plunge or recession, investors switch their attention to companies with plain and simple business models. For example, the ones that manufacture and sell cloth, footwear, domestic appliances, and other consumer products.
However, due to pessimistic market sentiment, these stocks are plummeting and have already reached their all-time lows. This is the reason why one can buy shares of such companies at the price, which is much lower than it was during the IPO.
The "star" of today's article is FGI Industries Ltd., a company involved in the production and distribution of plumbing products, which went public on the NASDAQ on 25 January. At the time of the IPO, FGI Industries' shares cost $6. At the time of this writing, the price was $2.32.

What we know about FGI Industries
FGI Industries Ltd. Was separated from Foremost Groups Ltd after the corporate restructuring. It was registered in the Cayman Islands in May 2021. The company operates in the US, Canadian, and EU markets.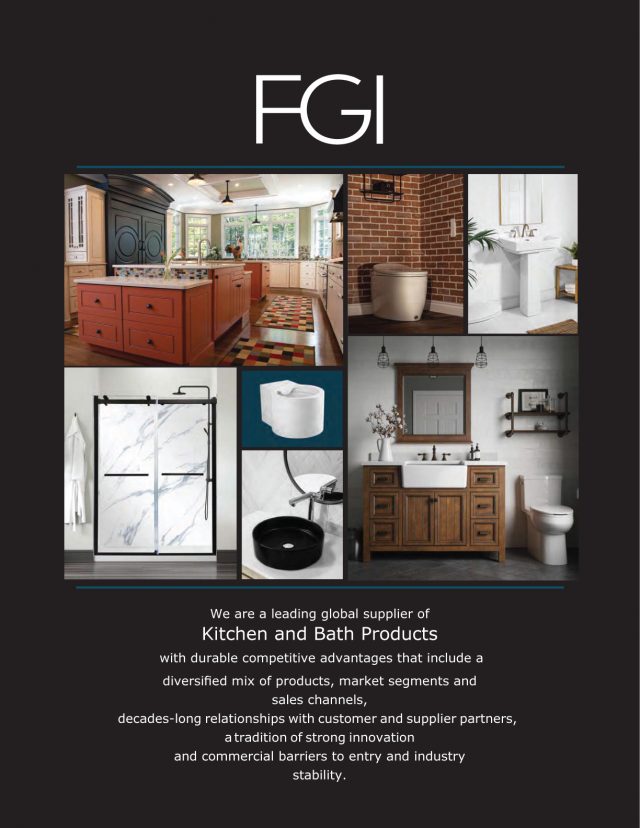 Parent company Foremost Groups is focused on the production and distribution of plumbing products, kitchen furniture, shower systems, and plumbing accessories. FGI Industries uses various sales channels, including distributor networks, such as Ferguson, Lowe's, Home Depot, and others.

FGI Industries products are produced on Foremost Groups manufacturing facilities. Most of them are distributed under the issuer's brand. Customers are offered plumbing accessories from various price segments. However, the company's top priority is cooperation with mid and top-of-the-range segments.

The company is planning to increase sales volume by introducing new products – Jetcoat shower systems and smart toilets.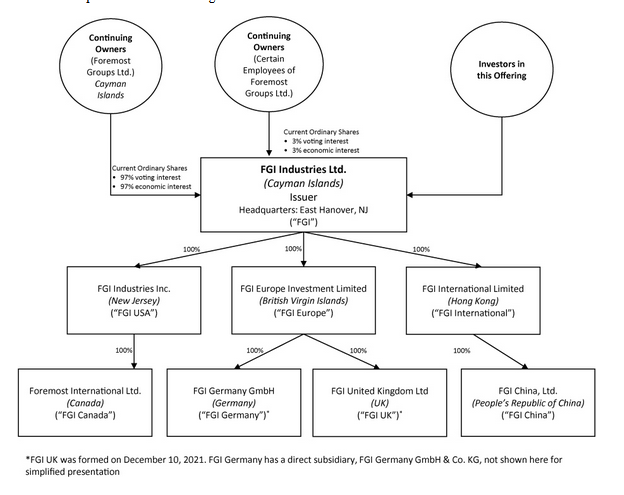 As of 31 December 2021, FGI Industries raised $15.8 million in investment.
The prospects of FGI Industries' target market
According to Grand View Research, the company's target market in 2018 was estimated at $40.2 billion. By 2025, it may gain 12.3% annually. Experts from National Kitchen and Bath Association said that in 2021, FGI Industries' target market was worth $75 billion.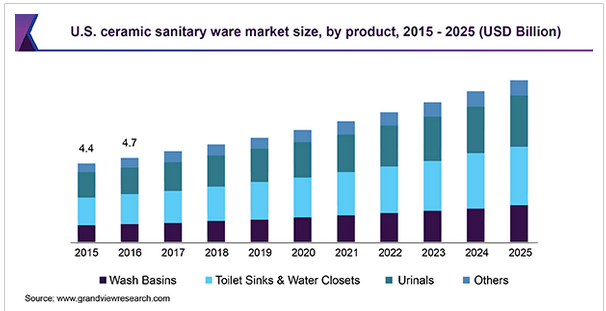 The company's major competitors are such manufacturers of plumbing products as:
Kohler Co
Toto Ltd
Masco Corp
Gerger Ltd
Niagara Corp
Ove Decors Ltd
Mansfield Plumbing Ltd
How FGI Industries performs financially
In 2021, FGI Industries' revenue gained 34.94% compared to 2020, up to $181.94 million, while the net profit added 67.73%, up to $7.91 million.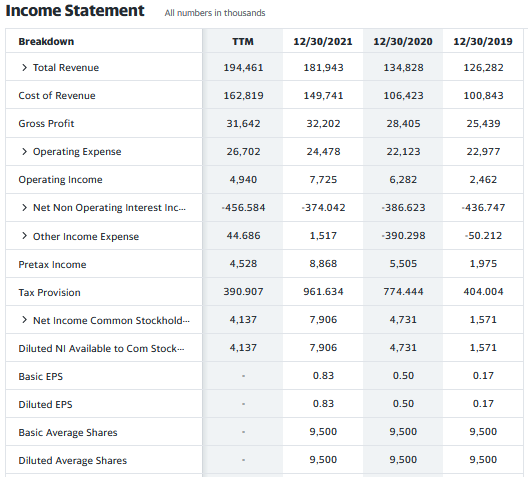 The company's cash position for the 12-month period that ended on 30 June 2022 was negative, -$16.93 million. As of the same date, the issuer's total liabilities were $61.6 million, while the cash equivalents on its balance sheet were $3.13 million.
Strengths and weaknesses of FGI Industries
We believe the company's strong sides are:
Prospective target market
Brand exposure in different countries
Products in different price segments
Own manufacturing facilities
Net profit and high net profit growth rate
The risks of investing in the stock are:
Strong competition
Heavy dependence on supply industries
What we know about the FGI Industries IPO
The underwriters of the IPO are Benchmark Company LLC and Northland Securities Inc. The issuer has sold 2.5 million common shares at the price of $6 per share. Gross revenue was $14.8 million, not including conventional options sold by the underwriters.
At the time of this writing, the company's capitalisation was $21.62 million.
The issuer's Price-to-Sales ratio (P/S ratio) multiplier is extremely low, 0.04. For example, the P/S ratio of Masco Corporation, one of the leading companies in the US market, 1.31. The upside for FGI Industries shares is huge — 1,090% (1.31/0.11*100%−100%).
Buying FGI Industries shares might be considered an investment with calculated risks, which is suitable for many investors.