IPO of Teads: An Alternative to Google In the Advertising Market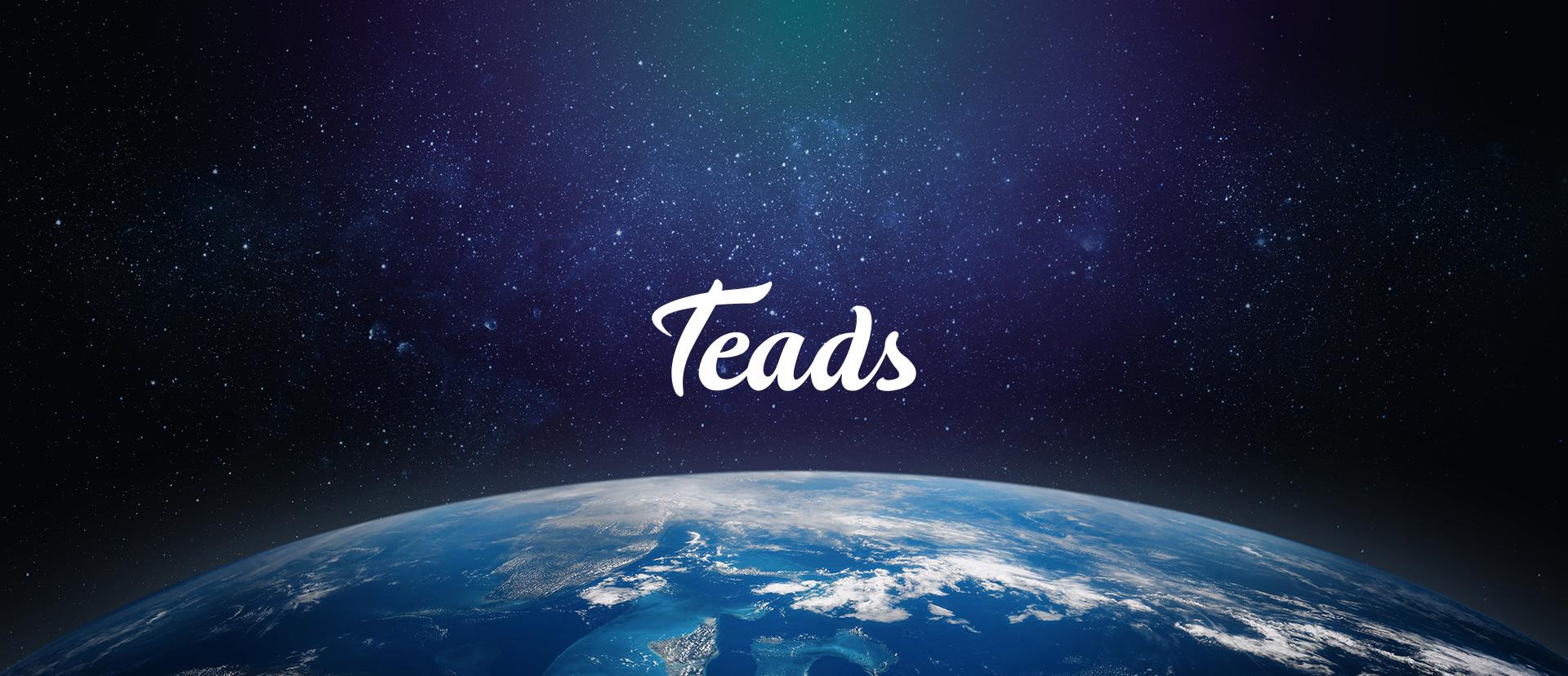 The digital advertising market is controlled by major corporations that own social networks, search engines, and cloud services. As a result, we can observe oligopolisation of this industry.
Customers need alternative advertising platforms and one of them was developed by Teads. In this article, we'll tell you about the company, its business model, strengths and weaknesses, financial performance, and plans to go public.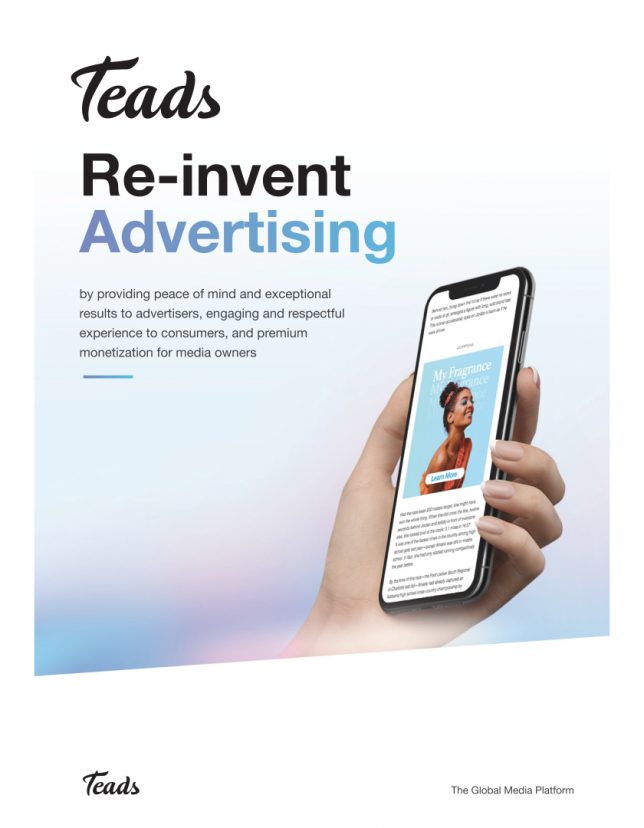 What we know about Teads
Teads N.V. is a Dutch company that developed a cloud platform whereby advertising providers find publishers (people and entities that distribute digital ads via their channel) and go into business with them.
The company is run by the co-founder and CEO Bertrand Quesada, who earlier worked as a CEO at Espotting, a large European marketing advertising network.
Earlier, Teads raised $133 million of investments, mostly from Altice International. The company is planning to go public by listing on the NASDAQ under the "TEAD" ticker symbol. The IPO date hasn't been announced yet as the bookrunners are waiting for a more favourable moment.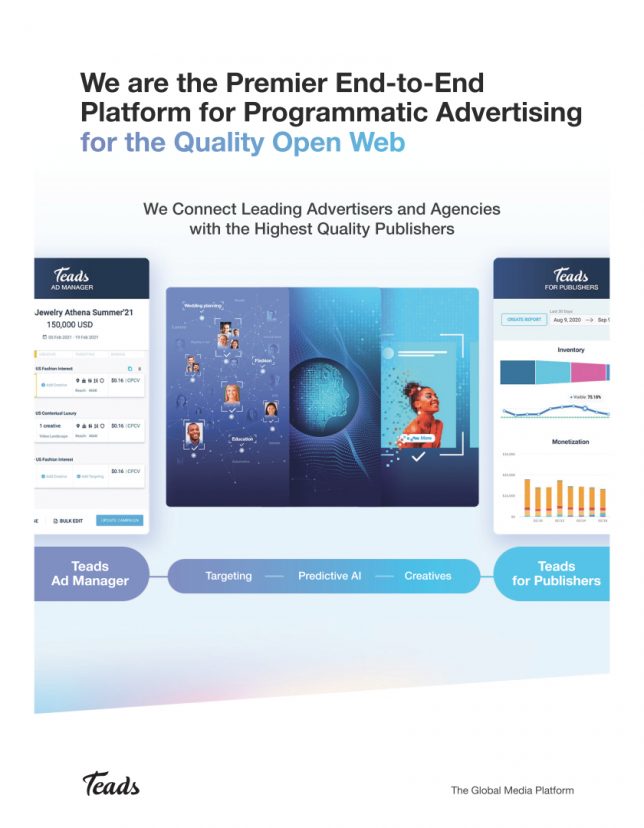 The issuer's basic product is the Teads Ad Manager platform, an all-in-one solution for selling/buying digital advertising. This tool operates outside such advertising platforms as Facebook and Google. To process and organise data, Teads uses artificial intelligence.
Thanks to exclusive partner relationships with different advertising platforms, the company provides its clients with an audience of 1.9 billion unique users per month. Teads' monetisation partners are over 3,000 advertising resources.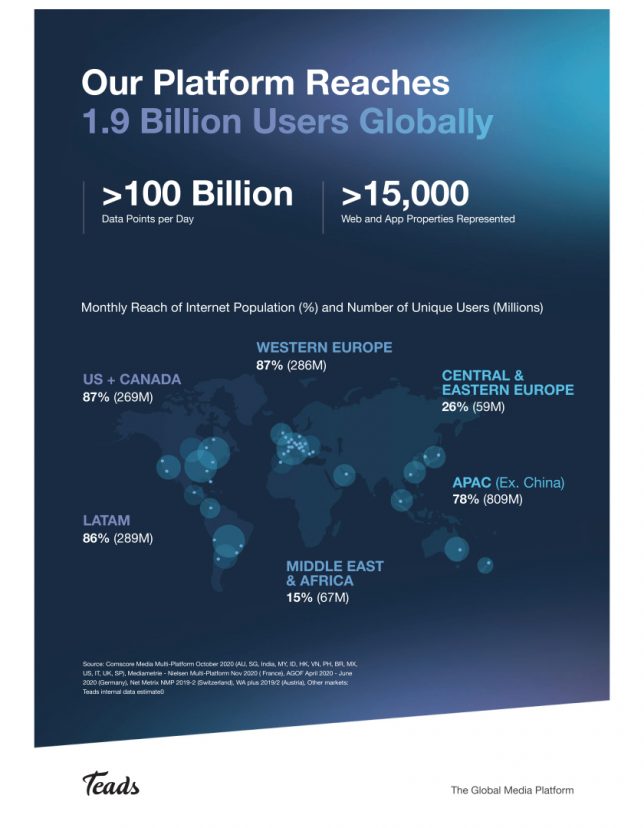 In 2012, Teads was the first to introduce a new video advertising format, outstream, which turns up in non-video environments such as on news websites. The platform also works with media advertising, one more popular and effective tool.
What are the prospects of Teads' target market?
According to Research and Markets, the world's largest marketing researcher, the global programmatic advertising market in 2020 was $5.2 billion. By 2027, it is expected to reach $33.7 billion. As a result, the compound annual growth rate (CAGR) could be 30.7%.
The issuer's key competitors are:
Google
Facebook
TikTok
Twitter
Snap
Verizon
ironSource
Xandr
Taboola
TripleLift
SSPs
PubMatic
Magnite
Trade Desk
How Teads performs financially
Unlike many other technological start-ups, Teads is entering the IPO being profitable. According to the provided F-1 report, the issuer's net profit in 2020 was $111.51 million – this is a 102% increase in comparison with 2019. In the first quarter of 2021, the net profit was $28.02 million. The year before, the company's net loss was $1.04 million.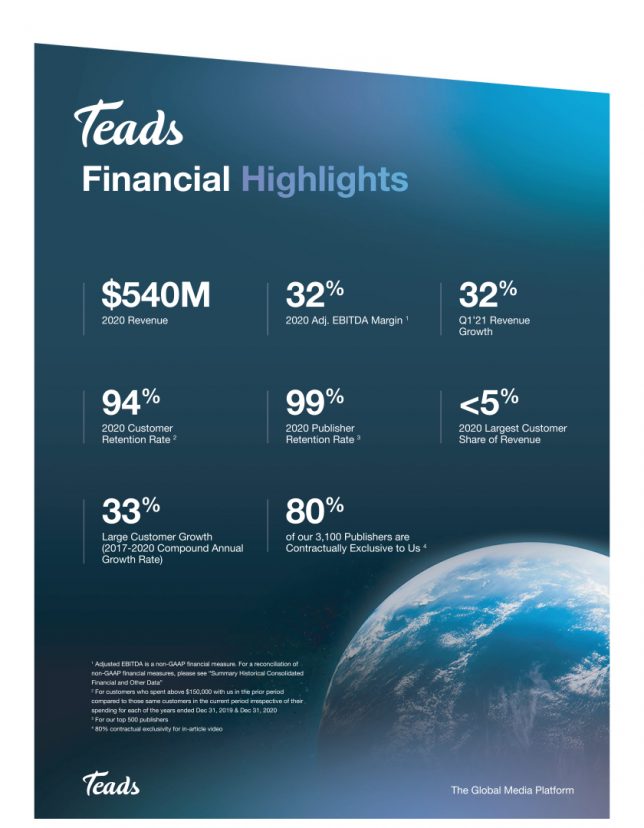 Teads' revenue in 2020 was $540.27 million, representing a 6.0% increase in comparison with 2019. In the first quarter of 2021, the sales were $126.59 million, a 33% increase relative to the same period of 2020.

As of 30 June 2021, the company's total liabilities were $180.8 million, and the cash equivalents on its balance sheet were $53.1 million – this implies a positive cash position of $124.1 million for the 12-months period that ended on 31 March 2021.

Strengths and weaknesses of Teads
The company's strengths are:
Rapidly-growing target market
Sound management
Net profits
Net profits growth
Flawless reputation among clients
Among the investment risks, we would name:
Strong competition
No increase in the market share
Low revenue growth rate
Unstable net profits growth rate
What we know about the Teads IPO
The underwriters of the IPO are Raymond James & Associates, Inc., JMP Securities LLC, Citigroup Global Markets Inc., BNP Paribas Securities Corp., William Blair & Company, LLC, J.P. Morgan Securities LLC, Morgan Stanley & Co. LLC, and Goldman Sachs Bank Europe SE.
Teads reported that it was planning to sell 38.5 million shares at the price of $18-21 per share. If shares are sold at the highest price in the above-mentioned range, the issuer's market capitalisation might reach $4.6 billion.
To assess the company, we use a multiplier, the Price-to-Sales ratio (P/S ratio). The issuer's P/S value is 8.12. During the lock-up period, this value may be up to 15. The upside for shares may be up to 84.7% (15/8.12*100%). These calculations are valid if the P/S value doesn't change at the time of the IPO.
The Teads stock may be considered for investments if the P/S value remains unchanged. If the value changes and exceeds 10, investments risks will grow respectively. To mitigate risks, one shouldn't invest more than 1% of the portfolio in this IPO.
Invest in American stocks with RoboForex on favorable terms! Real shares can be traded on the R StocksTrader platform from $ 0.0045 per share, with a minimum trading fee of $ 0.5. You can also try your trading skills in the R StocksTrader platform on a demo account, just register on RoboForex and open a trading account.