How ChatGPT Could Affect Microsoft's Business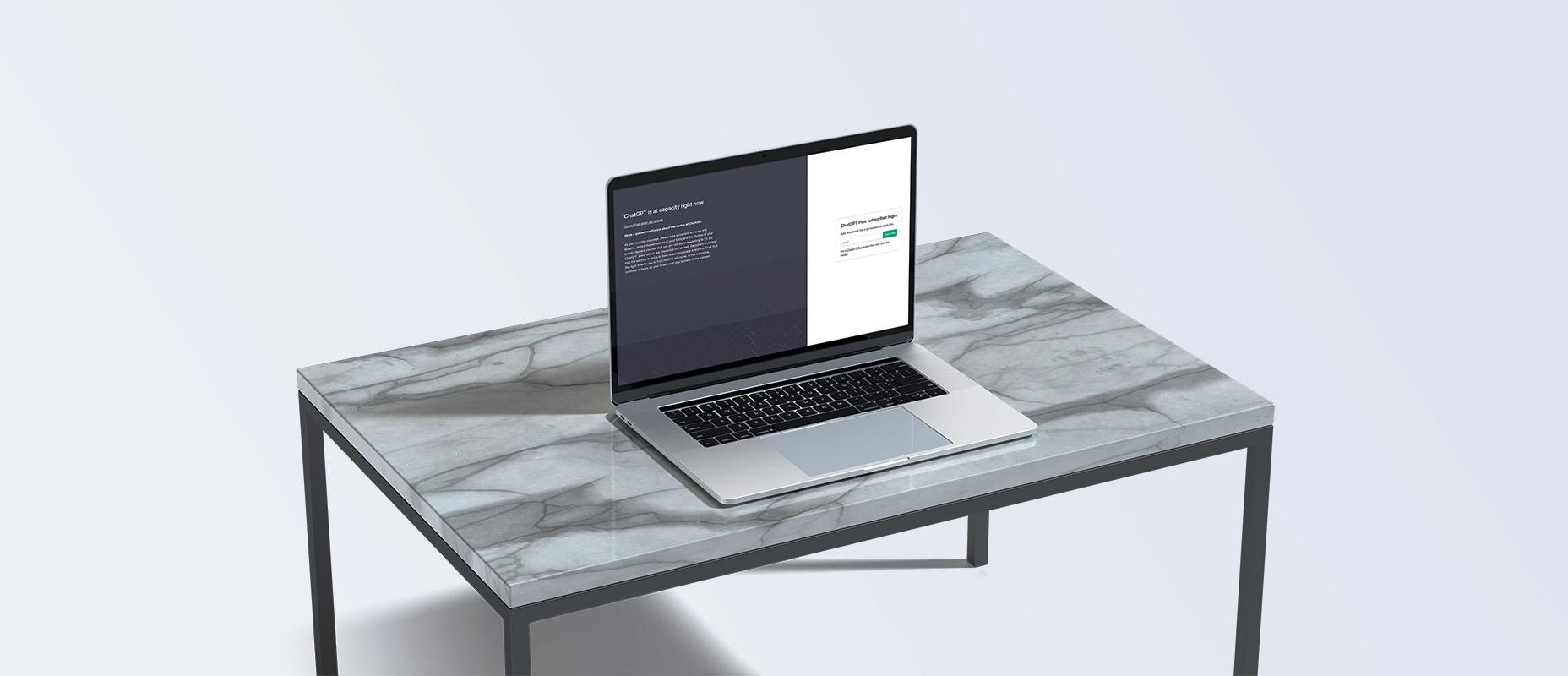 In December 2022, OpenAI L.L.C. gave users access to the Generative Pre-trained Transformer 3 artificial intelligence chatbot, better known as ChatGPT. Then word began to spread that Microsoft Corporation (NASDAQ: MSFT) might incorporate the technology into its products, triggering a news boom.
Today we take a closer look at ChatGPT and OpenAI, how Microsoft is associated with it, and analyse how the IT giant can benefit from the adoption of AI technology in everyday life. We'll also look at what similar products developed by other companies could possibly compete with ChatGPT.
Note that the two blocks below were written and edited using the Generative Pre-trained Transformer 3 chatbot.
About the Generative Pre-trained Transformer 3
The Generative Pre-trained Transformer 3 (ChatGPT) is a modern language model developed by OpenAI. It is one of the largest language models to date, trained on a large corpus of textual information that is publicly available on the Internet. It uses deep learning algorithms to generate text that can be applied to a wide range of tasks – for example, to automatically generate answers to questions.
The product has already been pre-trained, i.e., it has already been exposed to a lot of textual data, which suggests that less additional input is needed for specific tasks. This sets the conditions for faster and easier creation of language applications when using ChatGPT.
What we know about OpenAI
OpenAI L.L.C. is a research organisation dedicated to the responsible and secure development of artificial intelligence. It was founded in 2015 by Elon Musk, Sam Altman, Greg Brockman, Ilya Sutskever, and Wojciech Zaremba. It is headquartered in San Francisco, California, with offices and research centres around the world.
OpenAI focuses on the development of innovative artificial intelligence technologies, such as automatic deep learning algorithms and large-scale language models. One of the company's most notable achievements is ChatGPT.
OpenAI collaborates with academic institutions, technology firms, and government organisations to advance research and development in artificial intelligence. The company aims to make its research and technology available to the wider community and is therefore creating open-source projects for this purpose. It also provides AI-based products and services to organisations in various industries.
Advantages and disadvantages of ChatGPT
Advantages:
The ability to process natural language
High speed of response to enquiries
A broad range of knowledge
No prejudice
The answers provided are personalised
Good understanding of the context of the dialogue
Disadvantages:
The data used in the training was up to 2021
Does not have complete background information for an equal academic answer to the question
Has a limited ability to generate creative content, and cannot think "outside the box"
Has no ethical constraints
Does not always provide the right answers
It can be assumed that some shortcomings will be refined in the near future with access to more up-to-date data or access to information online, as well as longer and deeper training.
A collaboration between Microsoft and OpenAI
Microsoft has been working with OpenAI since 2019 when the corporation first invested USD 1 billion in the company, thereby becoming its exclusive cloud computing provider. In 2021, the OpenAI Startup Fund was established to invest in early-stage startups focused on healthcare, climate change, education, and AI technologies. The fund's main investor was Microsoft Corporation.
In January 2023, the technology giant announced the third phase of its partnership with OpenAI, which includes a USD 10 billion investment. According to CNBC, Microsoft will receive 75% of OpenAI's profits until it recovers its investment, after which the corporation will own 49% of OpenAI.
How Microsoft can use OpenAI technologies
According to CNBC, Microsoft plans to incorporate ChatGPT into the Bing search engine to improve its position in competition with Alphabet Inc. (NASDAQ: GOOG). The chatbot does not only provide links to websites in search results but also provides ready answers to questions.
The corporation can also use ChatGPT's text creation and editing capabilities in numerous of its products, including Word, PowerPoint, and Outlook. But most importantly, OpenAI already makes use of Microsoft's Azure cloud computing platform and infrastructure. This could create a positive environment for Azure's development and popularisation, as well as increased competition with Amazon Web Services.
Who else could benefit from the development of AI?
The growing popularity and demand for artificial intelligence technologies have led to rising demand for the semiconductors that are used to produce them. As you might remember, this market is dominated by NVIDIA Corporation (NASDAQ: NVDA). Analysts at Citigroup Inc. (NYSE: C) are predicting that increased interest in ChatGPT could lead to a rise in sales for NVIDIA from USD 3 billion to USD 11 billion during the year.
Competitor's products
ChatGPT was launched in December 2022 and already had more than 57 million users by the end of the month. The latest figures from UBS Group AG (NYSE: UBS), an analytics group, show that by February 2023, the number of chatbot users reached 100 million. It took 2.5 years for the fastest-growing social network, TikTok, to reach 100 million users.
This growth in OpenAI's audience will certainly alarm Microsoft's competitors. According to CNBC, Alphabet Inc. is testing the Apprentice Bard chatbot and plans to launch it later this year.
International Business Machines Corporation (NYSE: IBM) stated it has been offering artificial intelligence services called Watson since 2017. These technologies are used by IBM in asset management, business automation, blockchain, cybersecurity, technical and customer support, and other industries. For example, Watson manages the AI Powered Equity ETF (NYSE: AIEQ), which has returned more than 16% since the beginning of the year, while the S&P 500 Index is up 7%.
Conclusion
Microsoft is not a trailblazer in the field of AI technology, but its partnership with OpenAI has shaken up the market and the world. The number of ChatGPT users is growing at a very high rate, and all user interaction with the data is done using Microsoft's Azure cloud computing.
As mentioned above, Microsoft will receive at least 75% of OpenAI's profits. In order to monetise its product, OpenAI has introduced a monthly fee of 20 USD for those who want to use the chatbot without delays during peak hours. It can be assumed that OpenAI's profit growth will have a positive impact on the tech giant's revenue.
For the time being, the more significant benefit for Microsoft from this partnership is the opportunity that has arisen for advertising its brand and products, which is likely to help increase the number of users of its products, even in the short term.
Invest in American stocks with RoboForex on favorable terms! Real shares can be traded on the R StocksTrader platform from $ 0.0045 per share, with a minimum trading fee of $ 0.5. You can also try your trading skills in the R StocksTrader platform on a demo account, just register on RoboForex and open a trading account.