What Intel and AMD Are Reporting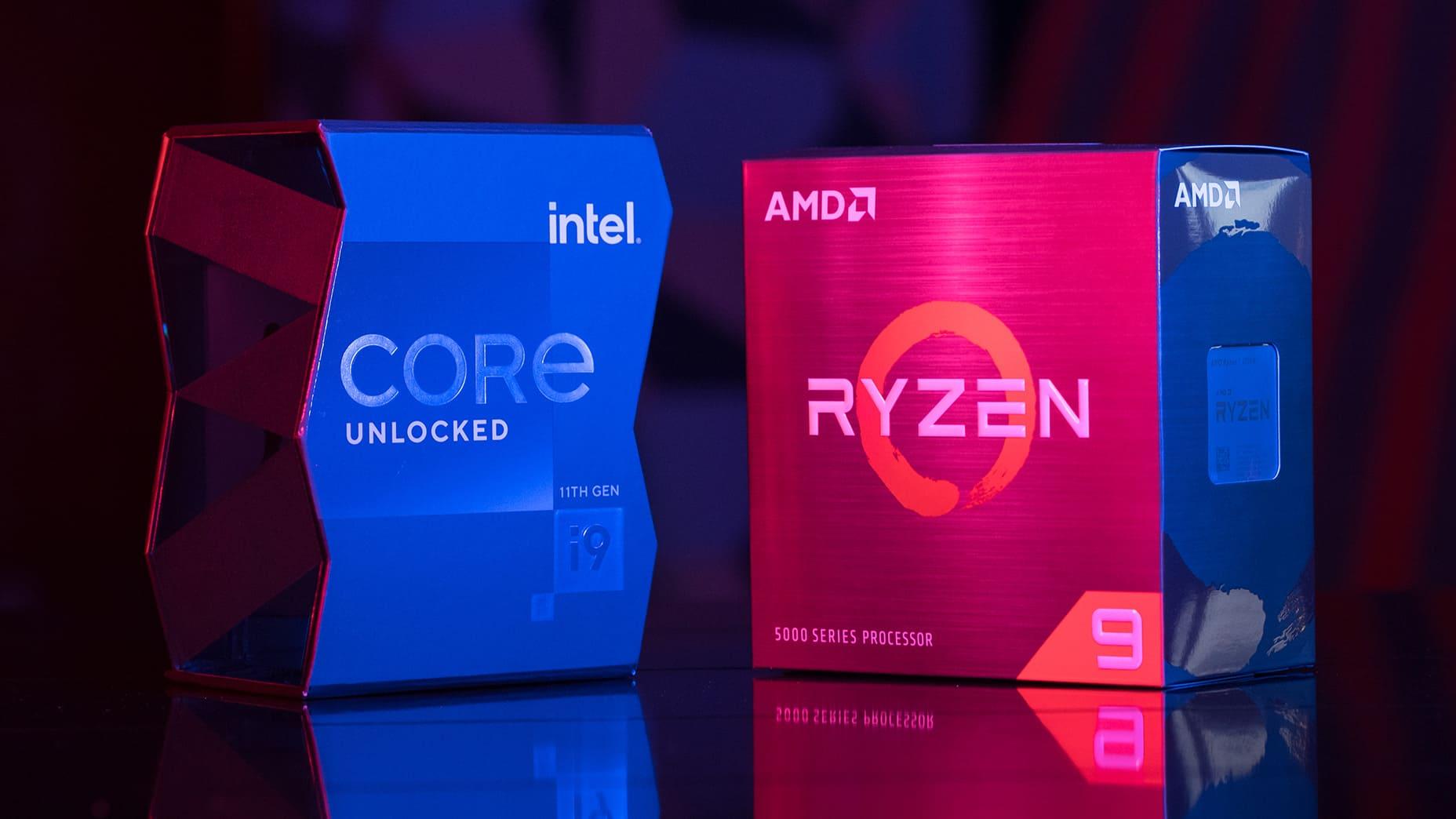 Advanced Micro Devices Inc. (NASDAQ: AMD) and Intel Corporation (NASDAQ: INTC), two of the leading companies in the semiconductor sector, have shared their first-quarter results and outlook for the second quarter. Today, we will take a look at the statistics they presented, find out which segments of their business are profitable, and analyse the semiconductor sector.
AMD report: 139 million USD loss
Advanced Micro Devices Inc. reported its results for January - March 2023 on 2 May. Revenues fell 9% to 5.4 billion USD from the same period in 2022. The company reported a profit in all quarters last year, and this year it recorded a loss of 139 million USD or 0.09 USD per share.
Revenue in the customer segment fell 65% to 739 million USD, and in the gaming segment, it dropped 6% to 1.8 billion USD. One of the main reasons for AMD's overall revenue decline was lower sales of processors and graphics cards for PCs and notebooks, as well as the cheapening of some products to remain competitive.
In addition, the corporation faced supply issues and increased costs for components and logistics. Operating expenses rose to 2.51 billion USD from 1.95 billion USD a year earlier.
Which segments showed growth?
The Data Center and Embedded segments, responsible for sales of server processors, chips, embedded and graphics processors, FPGAs, and adaptive SoC products, posted positive results. Data Center segment revenues rose just 0.2% to 1.3 billion USD, while Embedded segment revenues increased 99% to 1.6 billion USD. In addition, the company reported strong demand for EPYC server processors, especially from cloud service providers.
Advanced Micro Devices Inc.'s Q1 2023 financials were positively impacted by increased production of chips for PlayStation 5 and Xbox Series X/S1 game consoles. Recall that Sony Group Corp. (NYSE: SONY) recently reported sales of a record 6.3 million PS5 units in January - March this year.
AMD's Q2 2023 forecast
Advanced Micro Devices Inc. management expects Q2 2023 revenue to grow to 5.3 billion USD. Growth is projected in its Data Center and Client business segments.
Note that AMD is facing short-term challenges in the customer segment, such as strong competition, reduced demand, and supply disruptions. However, we can assume that the range and quality of products, strategy, and market position will create conditions for the company to record a profit already in the second half of the year. Recall that since the beginning of the year, the company's shares have risen by 46%.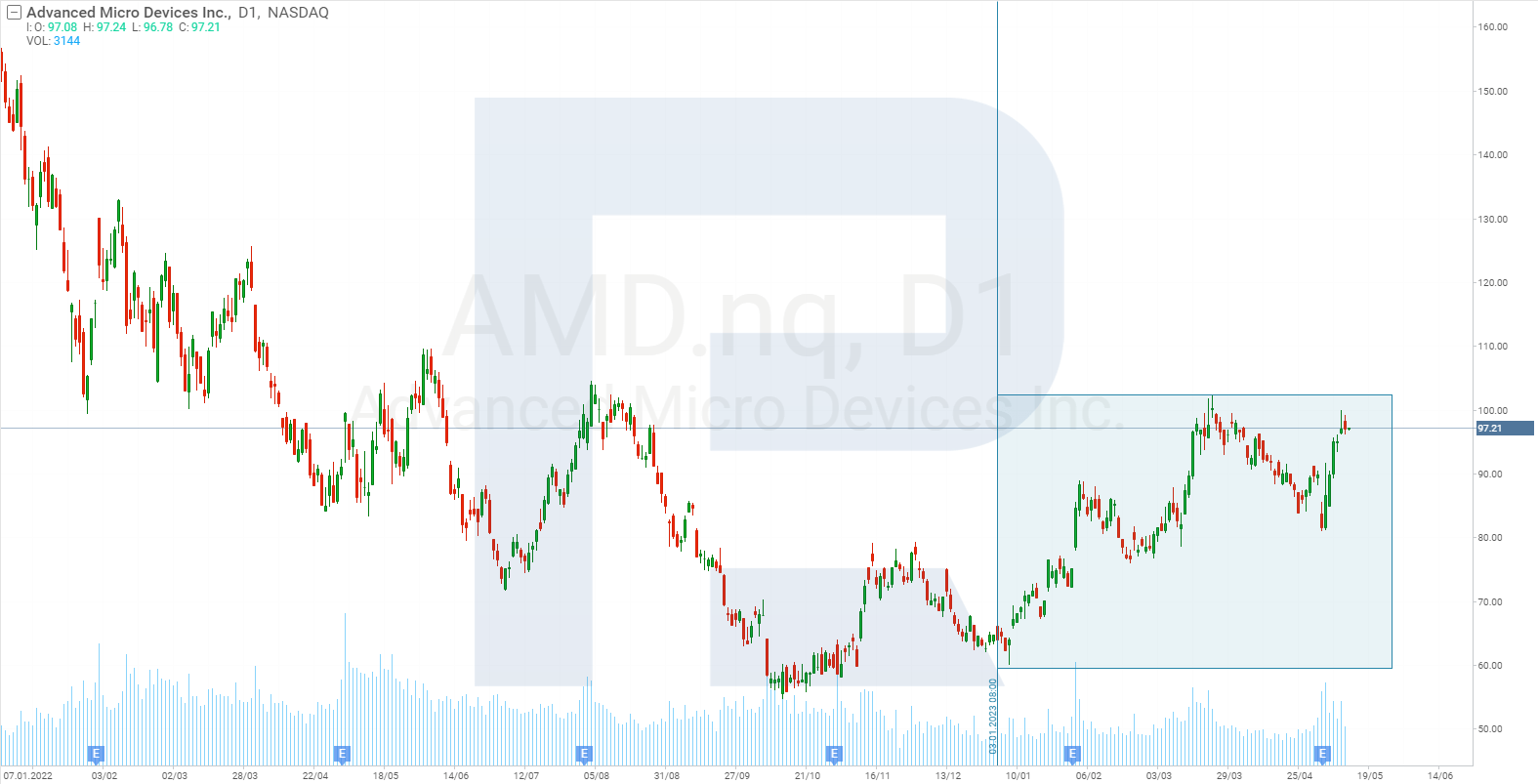 Intel report: 2.8 billion USD loss
On 27 April, Intel reported a 36% year-on-year decline in first-quarter revenues to 11.7 billion USD. The net loss amounted to 2.8bn USD and 0.66 USD per share. Recall that a year earlier the company reported a profit of 8.1 billion USD or 1.98 USD per share.
Intel recorded declines in most segments as follows: Client Computing Group (CCG) by 38% to 5.8 billion USD, Data Center and AI (DCAI) by 39% to 3.7 billion USD, Network and Edge (NEX) by 30% to 1.5 billion USD, and Intel Foundry Services (IFS) by 24% to 118 million USD.
The only segment that showed revenue growth was Mobileye: +16%, to 458 million USD.
Intel reported weak demand for server processors in January - March, especially from corporate and government customers. They probably sought to reduce their costs amid economic uncertainty. In addition, the company faced supply disruptions and increased costs for components and logistics.
Intel's Q2 2023 forecast
Intel's management predicts that revenue in the second quarter will reach 11.9 billion USD, down 23% from last year's result. Growth is expected in the PC-focused segment.
It can be assumed that the company is experiencing serious problems in its core markets, thereby losing ground. It is likely that competitors have more advanced products and technologies. For example, with the growing popularity of artificial intelligence services that require computing power, Intel's AI segment revenues have shown a decline. At the same time, a similar AMD segment recorded revenue growth. Since the beginning of the year, the value of Intel's securities has declined by 7%.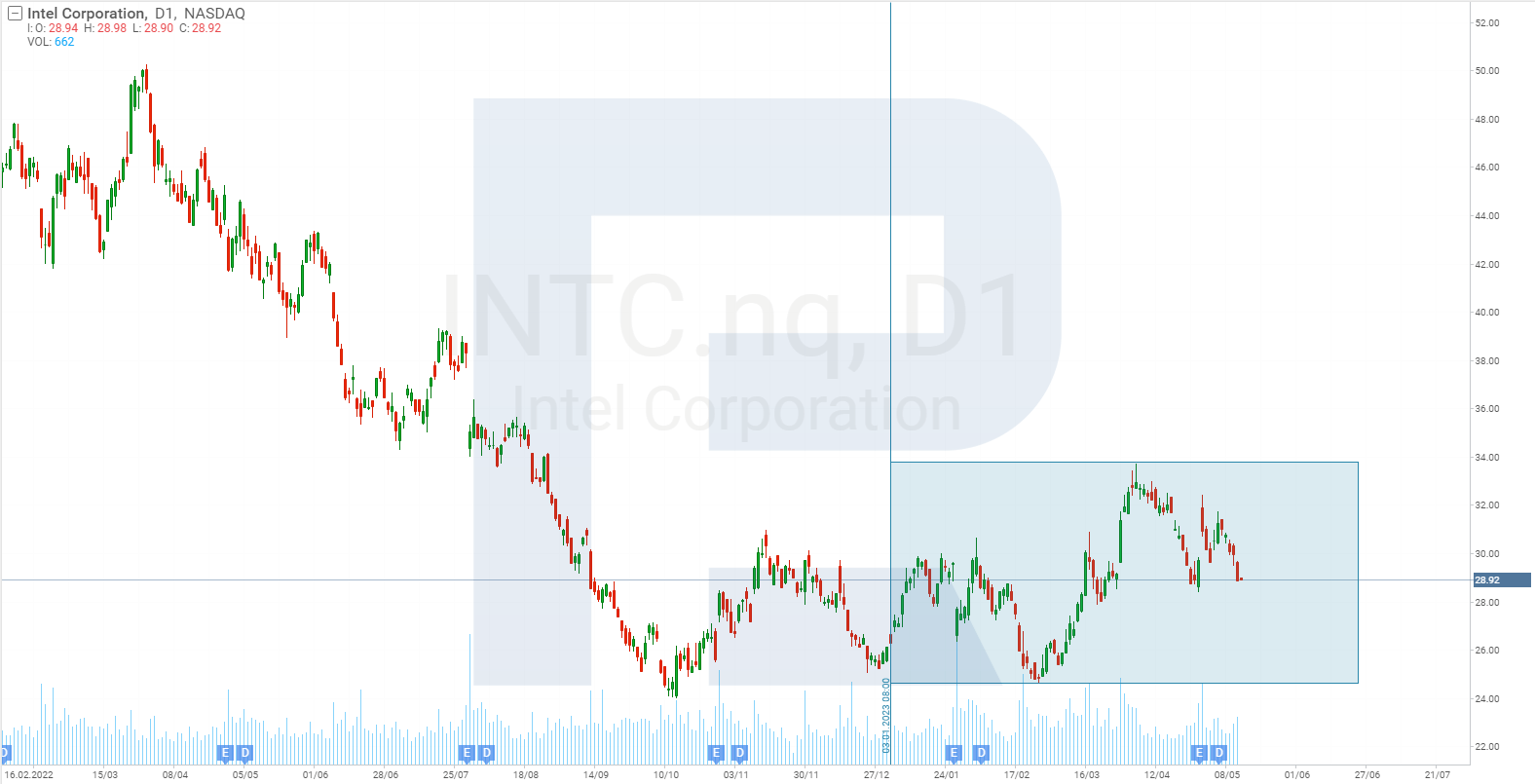 Conclusion
Given the weak quarterly reports from Advanced Micro Devices and Intel Corporation, we can assume that global demand for semiconductor products is declining. The former company's revenues are down 9%, while the latter is down 36%. AMD's quarterly net loss reached 139 million USD, and Intel's was down 2.8 billion USD.
Will NVIDIA's quarterly financial reports, which will be published on 24 May, support this trend? Note that the company's stock has risen 91% since January. This growth coincided with the booming popularity of the GhatGPT service.