Caterpillar Stock Surged 30% in Four Months: Should Further Growth Be Expected?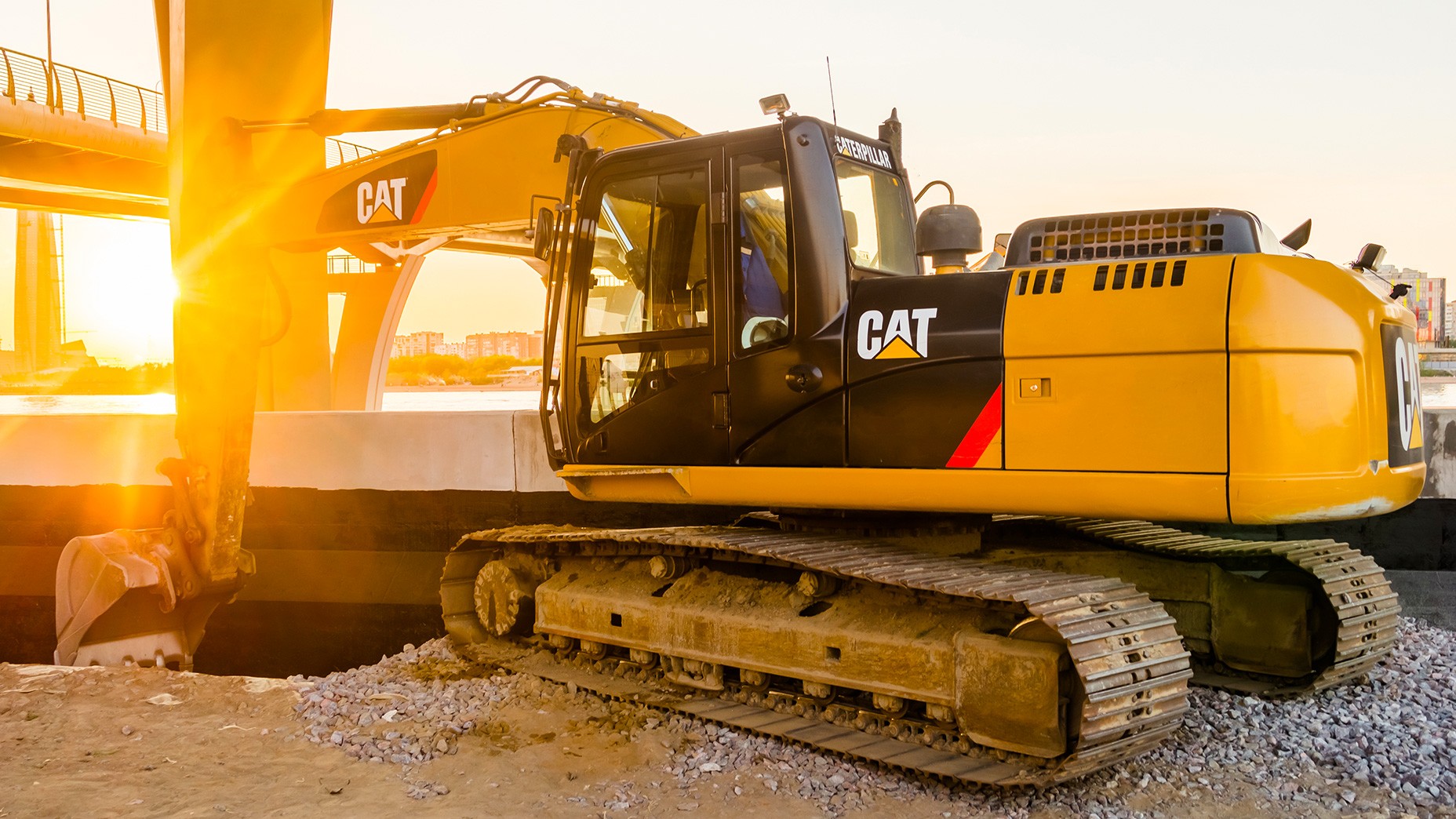 The S&P 500 index (US500) has plunged nearly 5% from 15 to 28 September 2023, unable to achieve a new record high since the beginning of 2023. However, Caterpillar Inc. (NYSE: CAT) shares, one of the index stocks, are resisting a decline. During the same period in September, they lost only 3.2% and reached an all-time high of 294.00 USD per unit in July 2023. Find out what caused these shares to rise and whether they have the potential for further growth in today's article.
Caterpillar in brief
Caterpillar Inc. is a US corporation that manufactures and markets diverse equipment used in construction, mining, energy, and transportation. It was established in 1925 following a merger between the Holt Manufacturing Company and C. L. Best Tractor Company. Caterpillar's products are officially represented in more than 190 countries worldwide.
Caterpillar operates within the following key business segments:
Construction Industries – construction machinery such as excavators, loaders, and bulldozers
Resource Industries – solutions for the mining industry, such as mining trucks and drilling equipment
Energy & Transportation – products and services for the energy and transportation industry, such as diesel and gas engines, industrial turbines, electric-diesel locomotives
Financial Products – financial services for clients and dealers, for example, the provision of assistance in equipment purchase and investment protection
Caterpillar's Q2 2023 report
Caterpillar Inc. released the Q2 2023 report on 1 August. Revenue for April to June increased 22% compared to the corresponding period of 2022, reaching 17.318 billion USD. The figure fell short of a new record by 56 million USD. It is worth mentioning that it amounted to 17.374 billion USD in Q2 2012.
Distribution of quarterly revenue by segment:
Construction Industries – +25.2%, up to 7.2 billion USD
Energy & Transportation – +17.6%, up to 7.2 billion USD
Resource Industries – +20.6%, up to 3.6 billion USD
Financial Products – +16%, up to 0.92 billion USD
Earnings per share saw a significant increase of 74%, reaching 5.55 USD, and the net profit set a new record of 2.92 billion USD. The operating profit margin was 21.1%, compared with 13.6% a year ago.
Caterpillar Inc. bought back shares of its own stock worth 1.4 billion USD and allocated 0.6 billion USD for dividends. The value of the corporation's stock has increased by 37% from 27 April (when the Q1 2023 report was released) to 1 August.
Caterpillar's outlook for 2023
Caterpillar Inc.'s management predicts a decline in Q3 2023 sales in the construction industries segment due to seasonal factors. However, the company expects free cash flow for 2023 to reach 8 billion USD, which is 240 million USD higher than in 2022.
The main driver of annual revenue growth is a 1.2 trillion USD infrastructure bill adopted in the US. Repairs and reconstructions are expected to require a significant amount of special-purpose machinery.
In addition, Caterpillar Inc.'s management points to rising demand for machinery from representatives of the mining industry, specifically companies engaged in developing lithium and rare-earth minerals deposits. These minerals are crucial for manufacturing essential components in electric vehicles.
What affects Caterpillar's revenue
An analysis of Caterpillar Inc.'s revenue over the last 13 years may reveal a correlation between the financial indicator and the oil price, with revenue increasing when oil prices rise.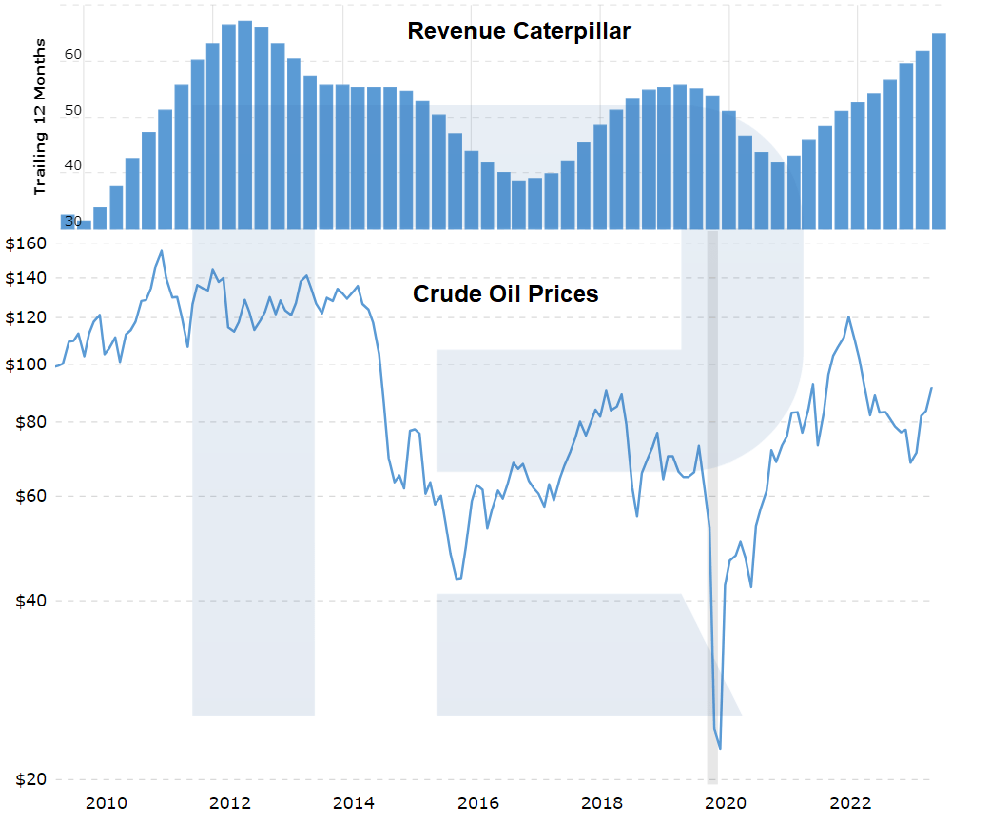 As oil prices increase, investments in oil production are likely to rise, leading to an increase in the number of drilling rigs, which drives demand for relevant equipment and machinery like Caterpillar Inc.'s products.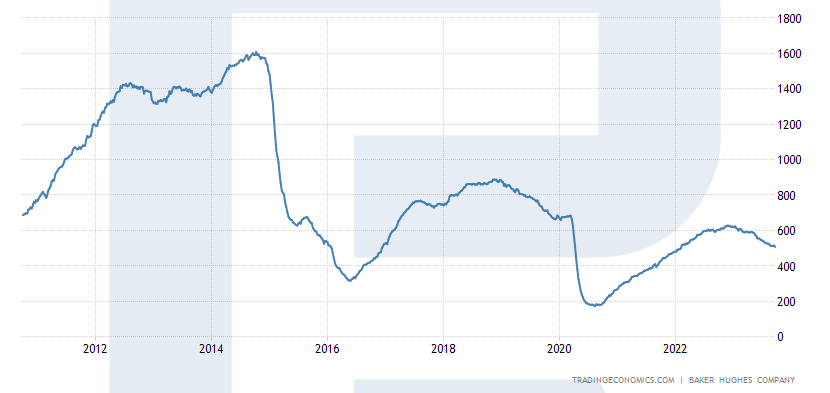 However, the drilling rig count decreased since 2023 due to the trend for green energy. Caterpillar Inc.'s revenue is nevertheless approaching its all-time high. The disruption of the outlined correlation may result from a shift in revenue from the oil industry to mining and construction.
Caterpillar stock live price chart
Caterpillar stock analysis
Caterpillar Inc.'s stock has followed an upward trend within an ascending channel since September 2022. On 2 August 2023, the stock quotes reached the upper boundary of this channel, and subsequently, the prices have been consolidating within a trading range of 270 to 290 USD.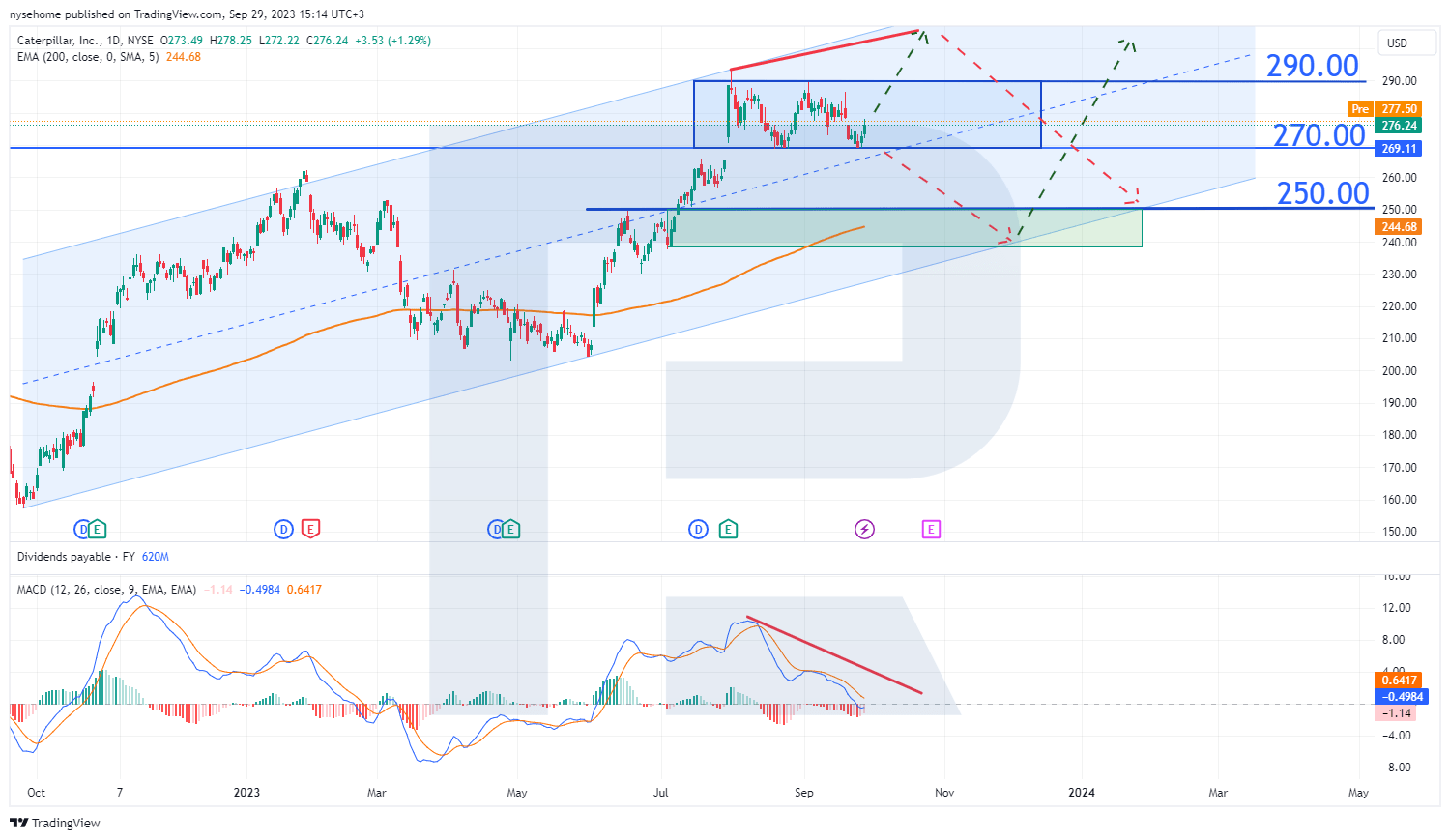 A breakout below the lower range boundary, precisely the support level at 270 USD, could lead to a corrective decline in the price to the trend line at 240-250 USD. Subsequently, the quotes could resume their upward movement along the trend. If there is a breakout above the upper boundary, namely the resistance level at 290 USD, the prices will likely continue to rise, potentially reaching a new all-time high.
The first scenario favours a long-term increase in Caterpillar Inc. stock value, suggesting that a correction should precede an upward movement. Should the second scenario prevail, a divergence may appear on the MACD indicator when breaking the resistance level at 290 USD, potentially leading to a downward price trend. In this case, the company's stock value increase may be short-lived.
Summary
The company's stock value is influenced by various factors, with revenue being significant. When the financial indicator has growth potential, it often leads to an increase in stock prices.
Caterpillar Inc. could benefit from the potential increase in revenue, supported by President Biden's infrastructure bill and the growing trend towards green energy. However, there is concern about a high discount rate that could trigger a recession, potentially resulting in reduced infrastructure spending in the US and subsequently impacting the corporation's revenue negatively.
In addition, the quotes may experience short-term pressure due to dealer inventories in Q2 2023. Caterpillar's quarterly earnings report indicates that dealer centres have accumulated machinery and equipment worth nearly 600 million USD, which is likely to impact sales volume in Q3 2023.