Today I would like to suggest considering a trading idea to sell EUR/USD and Apple (NASDAQ: AAPL) stocks.
Selling EUR/USD
In the last two weeks, the EUR/USD pair demonstrated confident growth, reaching a strong daily resistance level of 1.1239. This level was slightly renewed yesterday; today, the pair also rose above this level but then returned under it, creating a false breakout which I suggest trading.
In fact, at 1.1239, we have a complete reversal pattern Turtle Soup + 1 by L. Raschke. Well, after such swift growth, the pair is ready to correct, and such a scenario looks more probable than further growth. The Stochastic is stuck in the overbought area, waiting for a reason for a decline.
However, it will be wiser to enter the market after the USA session starts and the US labor market data is issued, particularly, the unemployment rate and NFP. I guess, there is a good chance for the NFP to be worse than forecast, bearing in mind the generally negative circumstances provoked by coronavirus. In this case, EUR/USD may pop above 1.1239 again.
After that, we will need to watch the price dynamics closely. If the pair secures well above this level and proceeds upwards - the scenario of sales will be canceled, moreover, buying at this level makes no sense to me. Conversely, if the price returns under 1.1239 again, open a market or pending selling order, at about the price of 1.1230. Put the SL behind the daily high and the TP profit goals - at the Fibo correction levels of 23.6, 38.2, 50.0, 61.8.
I suppose that the euro is ready for a small correction at least, aiming at 23.6 and 38.2 Fibo. However, a deeper correction is also possible if the virus interferes. It has begun to spread in Europe, and if the number of sick people grows swiftly, the euro may get under pressure.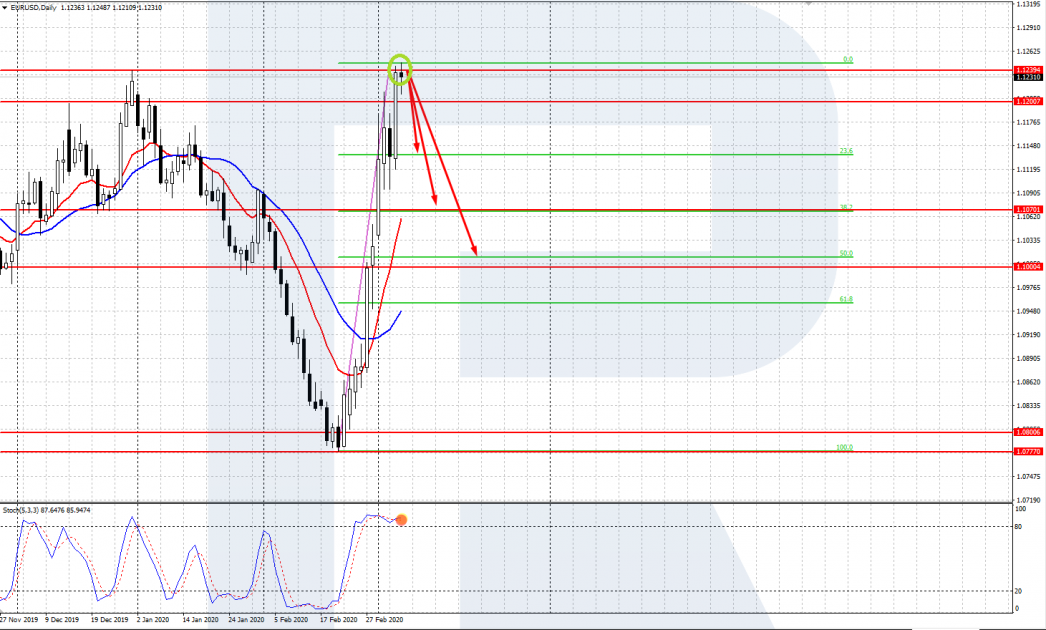 Selling Apple stocks
Also, today, we may witness another wave of decline on the stock market. The US exchange closed at a decline yesterday; the Japanese Nikkei is demonstrating a decrease of about 3% this morning, renewing the lows of the previous declining wave. If the US labor market shows itself weak (which is quite possible), the US stock market may also return to the recently set lows.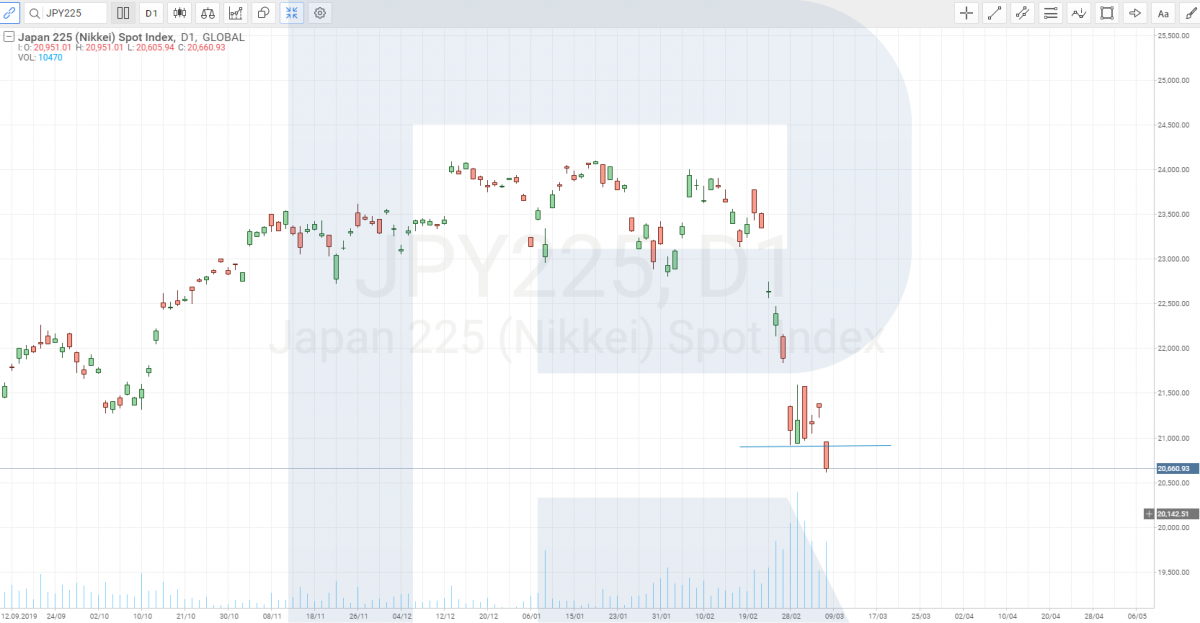 Yesterday, I sold Apple stocks in the area slightly below $300. After the recent decline, we saw a good correction reaching a significant level of 61.8 Fibo. A technically right SL should be placed at $305, behind the high of the correction. The aim of the sales is in the area of the recent lows: $250-$260 per stock. If the AAPL price opens somewhere near $300 today, I recommend selling.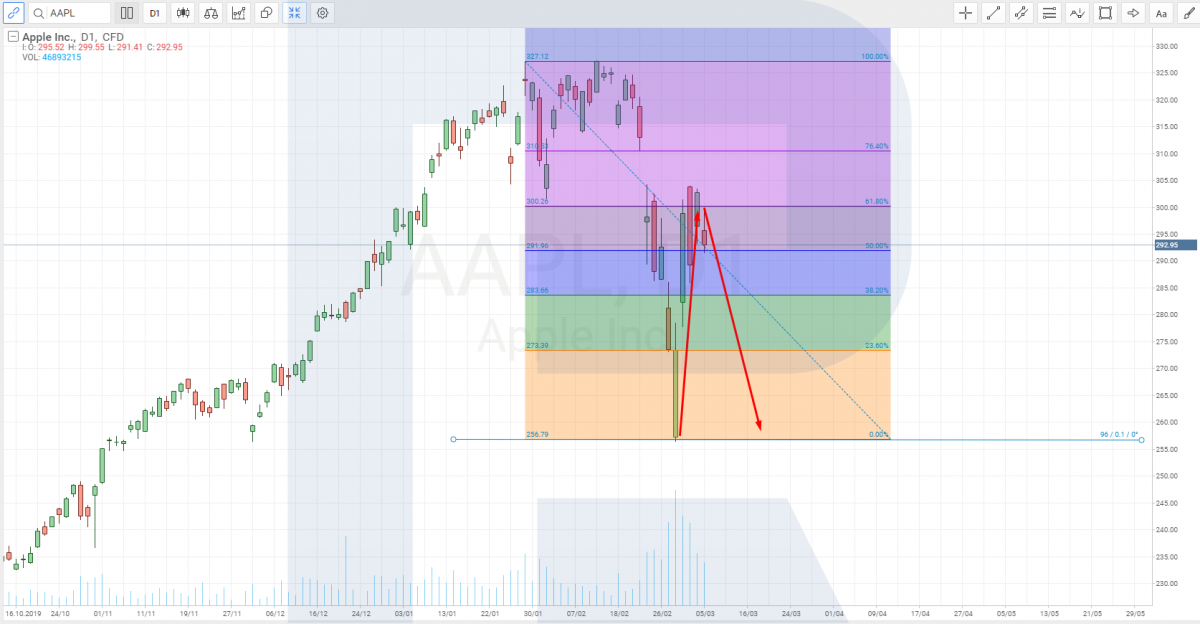 ---