These January days, the financial media is reflecting on various results of 2020. Of course, the key highlights are the COVID-19 pandemic, multiple lockdowns, and self-isolation. For example, experts said that they found pretty unusual changes in behavioral patterns of service and good consumers. At the time of strict quarantine restrictions, when people barely left their homes, they started getting pets more often. As a result, the demand for goods and services intended for pets has increased significantly.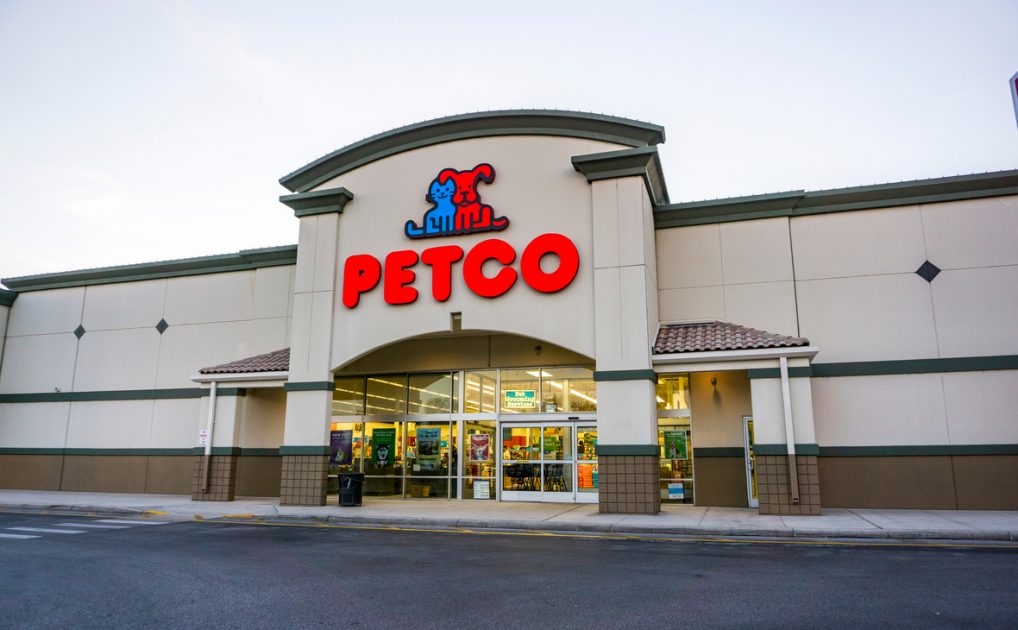 On December 3rd, 2020, the world's largest retailer of goods for pets, Petco Health and Wellness, submitted an IPO request to the Securities and Exchange Commission (SEC) by the SEC S-1 Form at NASDAQ. The company chose "WOOF" as its ticker, which may be considered as a pure sales pitch. Petco was founded in 1965 as a small shop selling veterinary supplies and since then has developed into an integral ecosystem for providing not only goods for pets but also pet care services. Let's talk about the secrets of the success of Petco Health and Wellness.
Petco business
Petco's unique advantage over its competitors lies in the fact that the company sells a large variety of goods, from premium pet food to accessories and clothes. Petco views itself as the only retailer of full-cycle goods for pet care.
In addition to that, the company pays great attention to the safety of pet goods. For example, in 2014, Petco was the first company to take pet food produced in China, which was believed to include toxic substances, off its shelves. In the spring of 2019, the company stopped selling pet food with synthetic ingredients. Last fall, Petco started a media campaign against dog shock collars and removed them from its product line. by doing this, Petco demonstrates its responsible attitude and commitment to pet consumers of the company's goods, as well as their owners.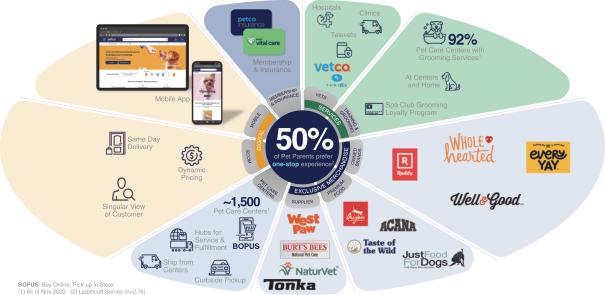 The company's clients have the opportunity to contact online consultants and take their opinion on healthy diets for pets and obtain Vital Care insurance.
Petco Health and Wellness invested $300 million in digitalizing its operations, ensuring that the number of both visits to Petco.com and users of the company's mobile appl users increases. The "offline" part of the company's business includes 1,470 representative offices, which are located less than 6 kilometers away from 54% of potential clients. Thanks to this strategy, the number of consumers has increased by 20% over three years and 80% of them have become regular customers. This points to the fact that the company is highly client-oriented.
Several other businesses of the company, which have already been registered or are currently being registered, are such trademarks as Ruff & Mews, So Phresh, Vetco, Well & Good, WholeHearted, You & Me., Leaps & Bounds, Pals Rewards, Petco, PetCoach, PupBox, Reddy, Bond & Co., Good 2 Go, Good Lovin', Harmony, Imagitarium.
From there, one can see that the company has an effective development strategy and a growing loyal client base, and tries to diversify its business activities in this sphere. From 2002 to 2006, the company was public but was later purchased by private individuals. This was largely due to market characteristics.
Pet's product market
We believe that all our visitors, who have a cat, dog, or any other pet, rightfully consider them a family member. Many sociological studies say that this point of view is supported by 94% of pet owners.
There is a stable trend of "humanizing" animals, which is confirmed by sales figures in this sphere in the USA.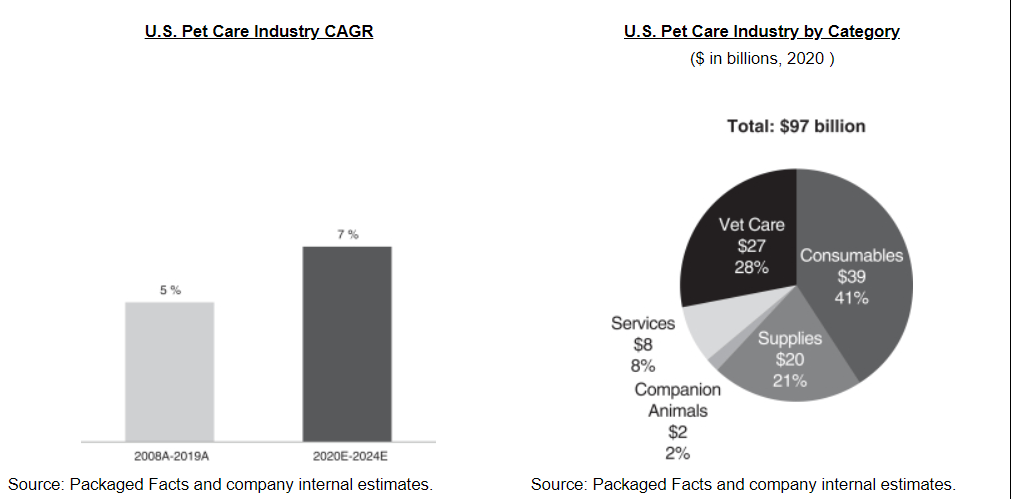 The market covers about 72 million families in the USA alone and its volume was estimated at $97 billion in 2020. The annual average growth rate from 2008 to 2019 was 5%. The market is not influenced by economic cycles: as a rule, owners save on themselves but not their pets. In 2008-2010, the sales growth rate was 6%. It is expected that the annual average growth rate will be 7% until 2024.
During the pandemic, people found themselves "locked" at home and in many countries were allowed to leave their houses only for taking dogs for a walk, for example. This was why a lot of people got pets that, among other reasons, were excellent psychological support to lonely people. As a result, this area got a positive momentum during the lockdown and economic crisis. Clients increase their expenses on different accessories that make pets more human.
Petco financial performance
At the time of filing for an IPO, Petco Health and Wellness is a loss-making company, that's why we'll analyze earnings and gross profit.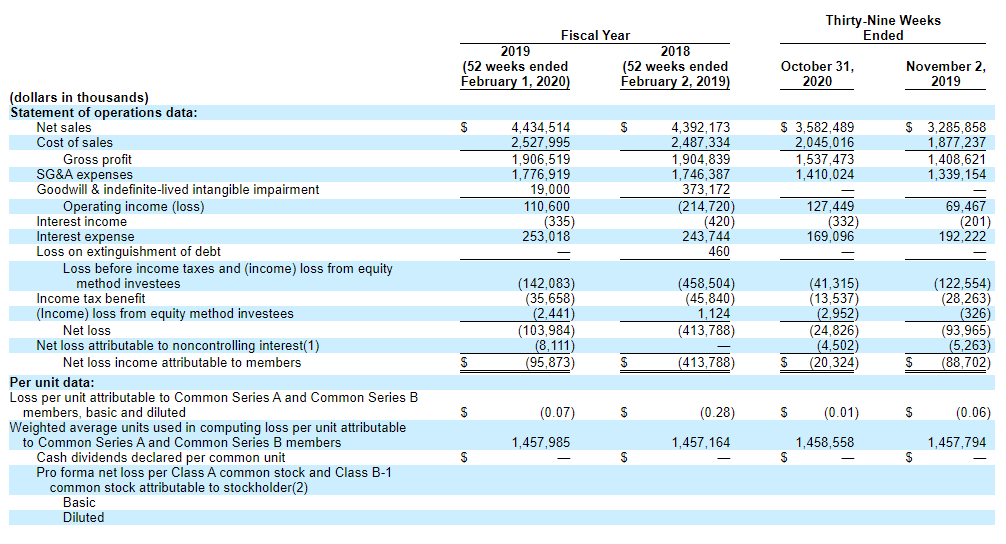 The company's earnings over the last 12 months were $4.73 billion. The reporting date was the end of the third quarter of 2020. The increase in this figure over three quarters of 2020 is 9% in comparison with the same period in 2019.
The company's gross profit over the same period of time expanded by 83.5% equaled to $124.7 million. The net loss reduced by 77.3%, down to $20.3 million. The company's debt is $3.3 billion.
Basically, we can see that earnings are going up, while the loss and the debt load are decreasing, and that's a positive tendency.
Strong and weak sides of Petco Health and Wellness
Major investment risks for this company are:
Removal of quarantine restrictions will lead to a decrease in the earnings-growth rate to average values of the last 10 years.
At the same time, degradation of the epidemiological situation will finally make people spend less money on goods and services for their pets: they will get pets less often, by cheaper food, etc.
The sphere the company operates in is less liquid than, for example, technology or healthcare – an IPO may not be as popular as underwriters are expecting it to be.
The company's heavy debt.
The company is loss-making.
Among strong sides of Petco are:
The company's business is barely influenced by the negative economic situation in the world: sales usually rise even during the crisis.
The company has an effective strategy to promote its goods and services, its business is well diversified in the industry. The base of loyal clients and investments in digitalizing have been increasing for three consecutive years.
According to financial statements, one can see that earnings and the gross profit are increasing, while the losses are reducing.
The company's successful marketing in the media, which boosts brand awareness and helps to create a positive image of a responsible business.
IPO details and estimation of Petco Health and Wellness
The company was thinking about an IPO as far back as five years ago but was bought by Canadian Pension Plan Investment Board and CVC Capital Partners. At that time, the deal was worth $4.6 billion. The underwriters of the IPO are leading investment units of the following banks: Robert W. Baird & Co. Incorporated, Wells Fargo Securities, LLC, Guggenheim Securities LLC, Credit Suisse Securities (USA) LLC, UBS Securities LLC, Goldman Sachs & Co. LLC, BofA Securities, Inc., and Citigroup Global Markets Inc.
The IPO request volume is a required minimum of $100 million. Some part of the attracted money will be used for debt interest payments. To assess a potential capitalization, we use the Price-to-Sales ratio (P/S Ratio). At the moment, the company's closest competitor, Chewy, is estimated by market players at 6.26 of earnings. That's why the company's capitalization may be as much as $29.86 billion (6.26*$4.73 billion).
With all that said, we recommend considering this company for long-term investments. If we take the example of Chewy, the growth potential may be more than 100% during the Lock-up Period.
Invest in American stocks with RoboForex on favorable terms! Real shares can be traded on the R Trader platform from $ 0.0045 per share, with a minimum trading fee of $ 0.25. You can also try your trading skills in the R Trader platform on a demo account, just register on RoboForex.com and open a trading account.
---