Some 9 years ago, no one could imagine that Tesla (NASDAQ: TSLA) will become a number-two car maker in the world in terms of capitalization. If I had known this, I would have most likely invested in this company. Today, we are quite accustomed to seeing the market of electric cars grow – thanks to Elon Musk, who became the one to propel the sector. In the 90s, it was General Motors (NYSE: GM) that created the very first electric car but failed to start its mass production. They made several hundreds cars but that was it.
It has become obvious that the best investments are those in companies that work in the electric car market, and this is just what most of investors do (by the end of 2020, the stocks of electric car makers grew by hundreds percent and keep growing). However, finding a Tesla-like company that has a bright future looks like the most tempting idea. Unfortunately, you cannot be sure which company to choose; however, you can always try to guess.
An interesting, promising, and risky investment is space, so in this article, we will talk about space-research companies. For now, there are three companies that work in this sphere and enjoy every day acuter interest of investors. They are:
Elon Musk's Space Exploration Technologies Corporation (SpaceX)
Jeff Bezos's Blue Origin
Richard Branson's Virgin Galactic
The first two companies are private, unavailable to normal investors, while the stocks of Virgin Galactic are traded in the NYSE under the ticker SPCE and can be bought by anyone.
Virgin Galactic
Virgin Galactic was founded by a billionaire Richard Branson in 2004. It designs and produces modern air and spacecraft, as well as organizes private piloted space trips for individuals and researchers.
Virgin Galactic plans to send the first tourist to space in 2021. The way to this historically important event was full of trouble – the start of space traveling was initially scheduled for 2009.
First losses of lives and first promises
First tests of rocket planes started in 2007, three years after the company was founded. Spaceships for Virgin Galactic are provided by The Spaceship company founded by Branson and Burt Rutan in 2005 and later fully merged by Virgin Galactic.
During trials of the engine for the future SpaceShipTwo rocket plane three employees died, so the start of flights was postponed for unspecified time. However, only a year later, Branson promised that the first space travel would take place in 2009.
Presentation of SpaceShipTwo and more promises
In reality, it was only December 2010 when Virgin Galactic was ready to present its SpaceShipTwo (the spacecraft meant to carry tourists to space) to public. Branson shifted the start of space travel for 18 months.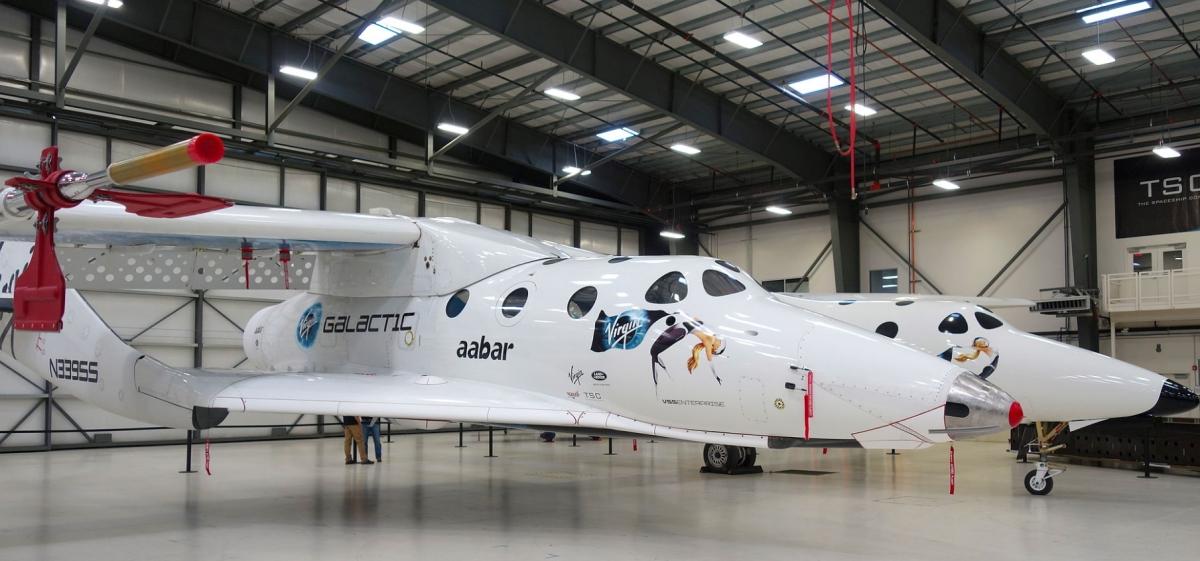 By the way, 300 clients had already booked tickets by then, paying 200,000 USD per each ticket.
Endless trials and a crash
Hopes for bringing the plan to life soon turned out to be vain. By 2012, Virgin Galactic carried out 15 test flights of SpaceShipTwo, and in 2013, the spacecraft developed its maximum speed of 1,100 miles/hour (1,770 km/h), which was over two times slower than it was necessary to carry passengers to space. As a result, the start of space travel was rescheduled again for December 25th, 2013.
And then 2013 was over while test flights went on. In 2014, one such flight ended in a crash that cost life to a 39-year old pilot Michael Alsbury and destroyed SpaceShipTwo. Virgin Galactic was left without its spacecraft. The start of space travel was once again resheduled for February 2015.
Clients react negatively
By 2014, the number of people who booked tickets to space had doubled, while the price of a ticket grew to 250,000 USD. However, after another rescheduling some clients aimed violent criticism at the company: the company had been working for 10 years but still failed to create an engine that could take the clients to space, and the rocket plane also turned out to need amendments. The tourists-to-be spent 2015 waiting for flights. In the end, during 11 years of the company's life 4 people died in trials, and the clients lost any hope that the space travel will ever happen. The only person who remained cheerful was Richard Branson.
The presentation of VSS Unity
Work went on, and in 2016 the public saw the second version of SpaceShipTwo called VSS Unity. Test flights continued. By 2018, the spacecraft reached the height of 82.7 km and a speed three times faster than the sonic speed. This meant that Virgin Galactic made its spacecraft able to rise above 100 km — the height where space begins. As always, Branson promised to send tourists to space in 2019.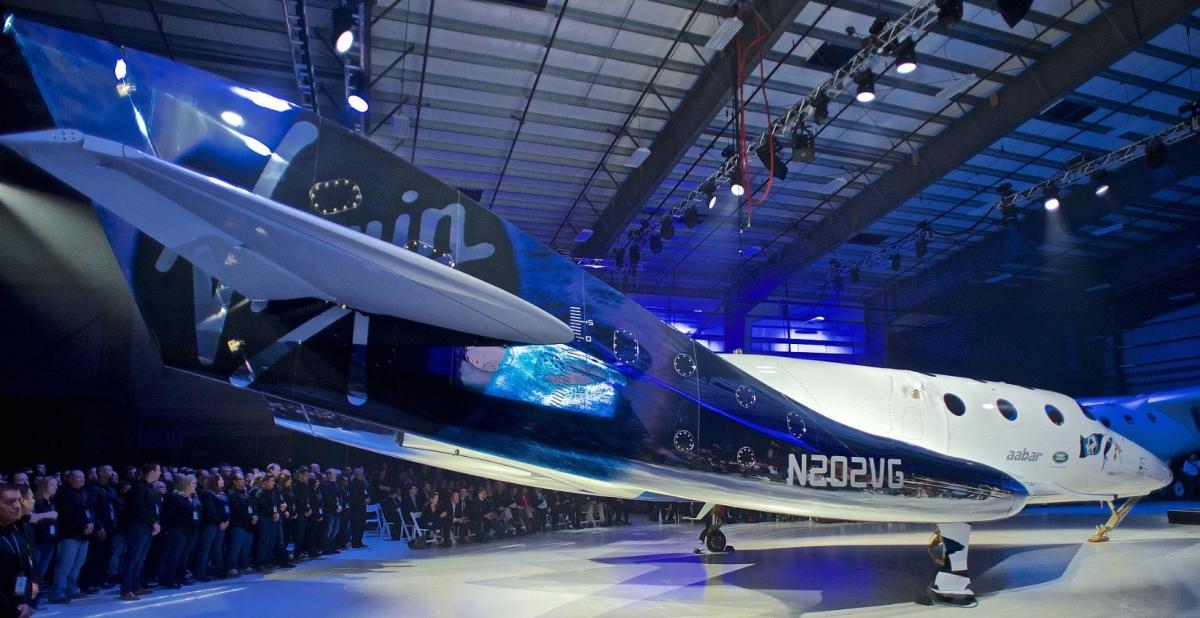 The IPO of Virgin Galactic
Success seemed to be so close, the company was looking forward the profit from flights, and Branson decided to make it public. On October 29th, the stocks of Virgin Galactic started trading in the NYSE. The company carried out not a standard IPO but a merger with a company called Social Capital Hedosophia (SPAC).
This type of IPO has become extremely popular over the market. After the merger, the stocks of Virgin Galactic became available for public investments. However, tourists were never sent to space in 2019, and then the schedule of test flights got corrected by the coronavirus.
Test flights start again
The news about the vaccine and global vaccination gave a new start to test flights. On December 12th, the spacecraft left the ground again but unfortunately, the rocket engine stopped preliminary, and the rocket plane failed to reach the desired height. This misfortune made market players sad, and the stocks of Virgin Galactic dropped by 23%. However, new flights are scheduled for the beginning of February, and investors are now looking forward for their start.
Investors interested in the space sector
Virgin Galactic stocks started trading at 11 USD. Two months later, their price reached 35 USD. This means that investors were not only interested in the company but also cared for the whole of the space sector.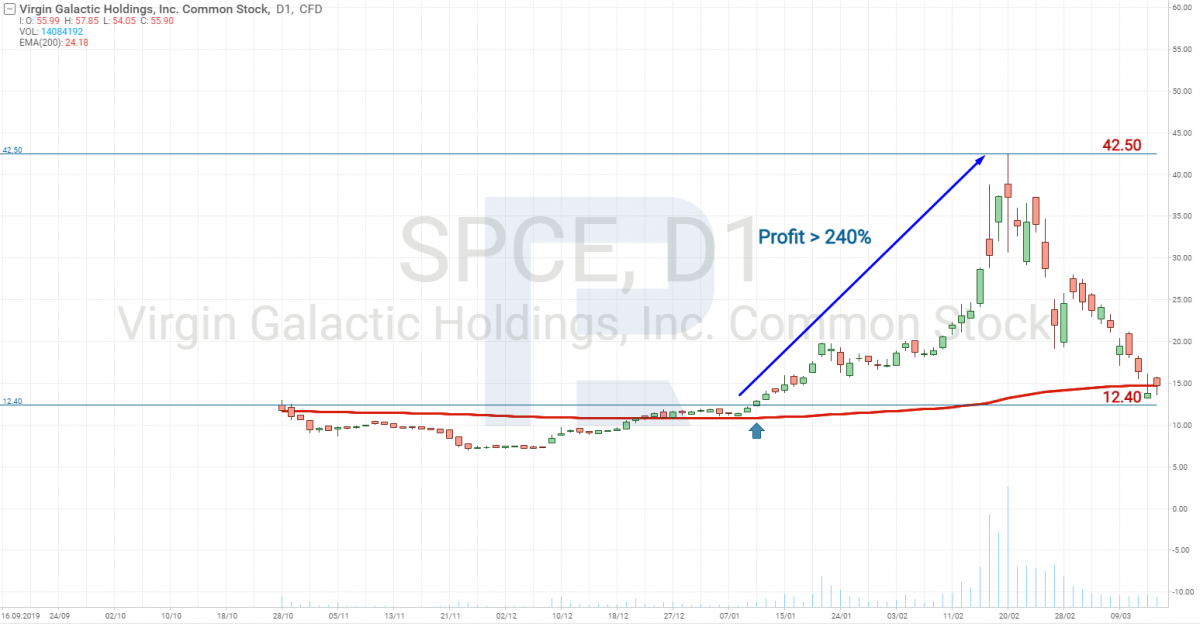 A similar thing happened to the stocks of cannabis companies when they started to carry out IPOs. The stocks of Tilray (NASDAQ: TLRY) grew by over 1,000% two months after the IPO. However, they later returned to their initial levels and have started to grow again only recently. At that time, there was only the perspective of development for cannabis companies while now bills influencing the sector are being passed.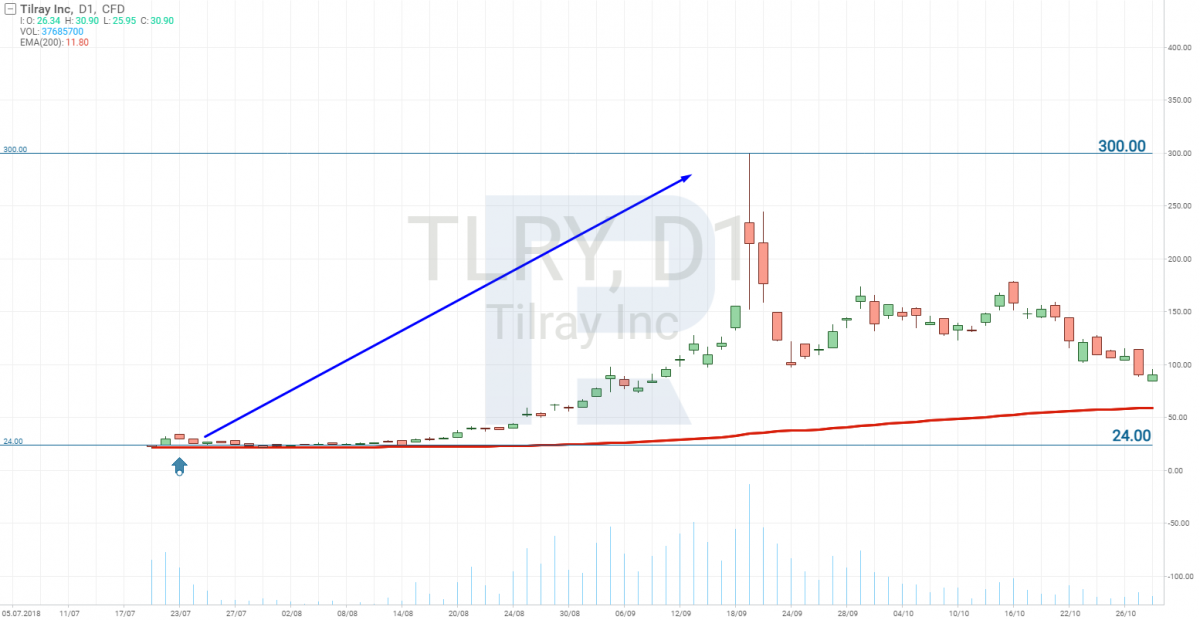 Hence, in 2019, the stocks of Virgin Galactic grew mostly on emotions and the desire of investors to make a fast profit, so later they dropped. But now, when the first tourost space travel becomes a more and more palpable perspective, investors start realizing that the income of the company will grow, and its potential is huge.
According to the latest reports, Virgin Galactic is not making any money yet. Hence, income starts growing from zero. Thus, any quarterly report demonstrating income from selling tickets to space or any other services such as carrying satellites to the orbit, will be taken positively.
The stock price of Virgin Galactic is growing on expectations
Positive expectations of future profits are already influencing the stock price. Since the beginning of 2021, it has already grown by over 100%, reaching 55 USD.
Another factor influencing the stock price was the application from the Ark Investment Management investment trust for registering a space ETF. The stocks of Virgin Galactic are expected to be included in the ETF. The very fact that a space ETF appeared is also a signal to pay attention to the sector.
Investors buying out the stocks of Virgin Galactic
Currently, volatility is increased in Virgin Galactic stocks, and any decrease of the quotations gets bought back on the very next day. If you look at the chart, you will see the price trading very far from the 200-days Moving Average, which means they are overbought and might correct.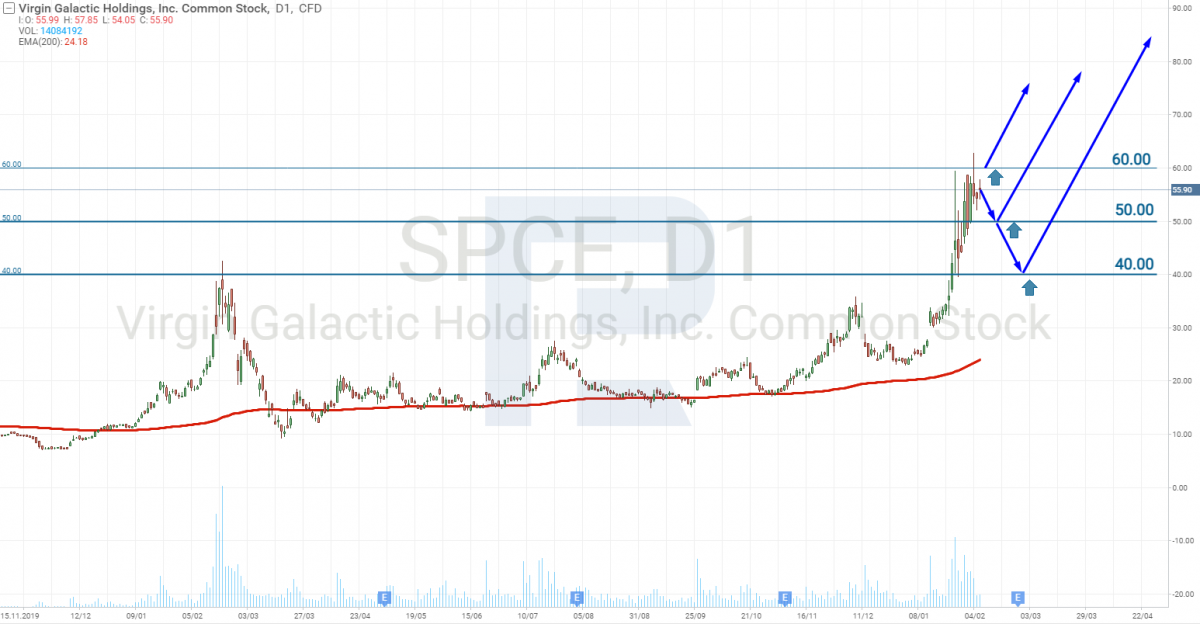 A correction is quite desirable here as it would allow buying the stocks at a lower price. However, judging by what investors are doing, they are afraid that the stocks will go on growing and keep buying, preventing a correction.
Another test flight is scheduled for February 13th. If it is a success, the stocks will go on growing. But if things go wrong, the stocks price will drop. This will be a real gift to those investors who did not buy the stocks in time. Let us hope there will be no crash.
Closing thoughts
Virgin Galactic is closer than any of its rivals to sending tourists to space. Jeff Bezos announced he would leave the post of director-general in Amazon (NASDAQ: AMZN) in order to focus on his space company Blue Origin. This is an indirect proof of Blue Origin lagging in the race, while space travel is a promising sphere.
As for Richard Branson's empire, it only lacks a space company. His Virgin Group corporation includes over 30 companies providing services of underwater tourism, cruise travel, a network of hotels and airlines. As a result, Branson's companies provide recreation facilities underwater and on the ground and will soon rush into space.
Every year, we will hear about new companies researching space, like we are watching new electric car makers emerge nowadays. However, Tesla is already the flagship. Thus, the leader in the space market might become Virgin Galactic.
Invest in American stocks with RoboForex on favorable terms! Real shares can be traded on the R Trader platform from $ 0.0045 per share, with a minimum trading fee of $ 0.25. You can also try your trading skills in the R Trader platform on a demo account, just register on RoboForex.com and open a trading account.
---