IPO of HireRight Holdings: A New Level of Personnel Management

One of the distinctive consequences of the coronavirus pandemic for the labour market was hiring people to work remotely. At the same time, the problem of checking and controlling the personnel did nothing but intensify. Luckily, new technological platforms appeared to help to resolve the problem – they use artificial intelligence and neural networks for data processing. A lot of companies started implementing such platforms, at least as an experiment.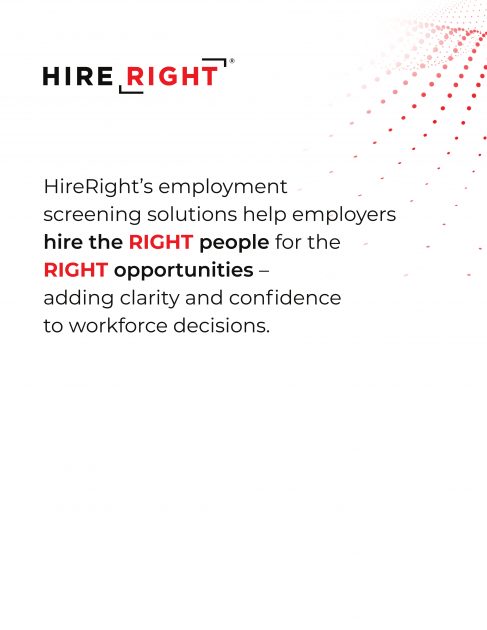 HireRight Holdings is the leading provider of technological solutions for personnel management. The company is planning an IPO at the NASDAQ on 29 October. Shares will start trading on 1 November under the "HRT" ticker. Let's take a closer look at the aspects of the company's business and assess how attractive HireRight Holdings shares are.
Business of HireRight Holdings
The company was founded in 1990 with a headquarters in Irvineб California. HireRight Holdings currently employs over 2,500 people. Nowadays, the company is the leading provider of platforms for managing personnel.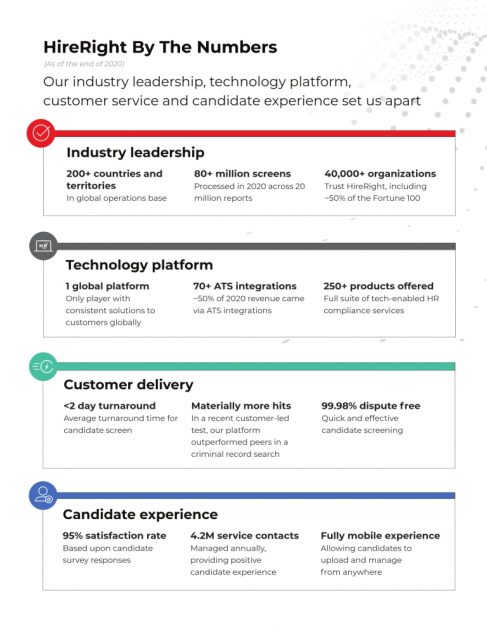 HireRight's software allows HR and security departments to perform the following functions:
Background check.
Control, identification, and monitoring of personnel.
Health status checks and testing employees for using illegal drugs.

In addition to that, the company has its own base of crimes and criminal records. As a result, HireRight can earn extra money by selling access to its databases.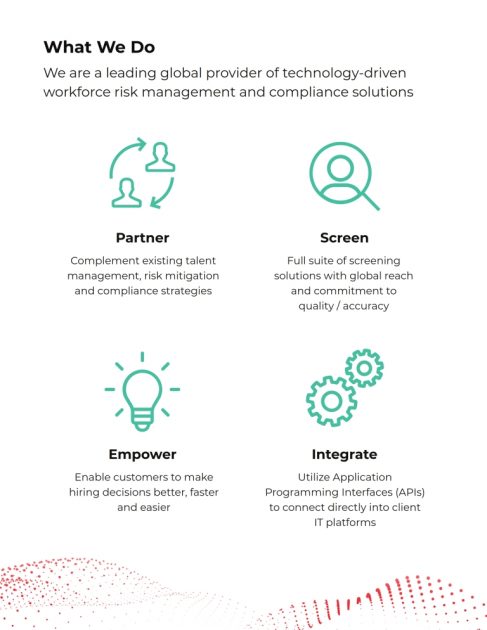 HireRight Holdings' platform has an open API (HireRight Connect), which can be integrated into the software of the third-party providers (Workday, Service Now, Oracle, and SAP). This option allows implement the company's products into its clients' personnel management ecosystems, thus increasing the working process efficiency, optimizing time expenditures, and helping security departments to maintain the quality of checking remotely-hired personnel.
In 2018, HireRight merged with GIS to expand their business and diversify the customer base.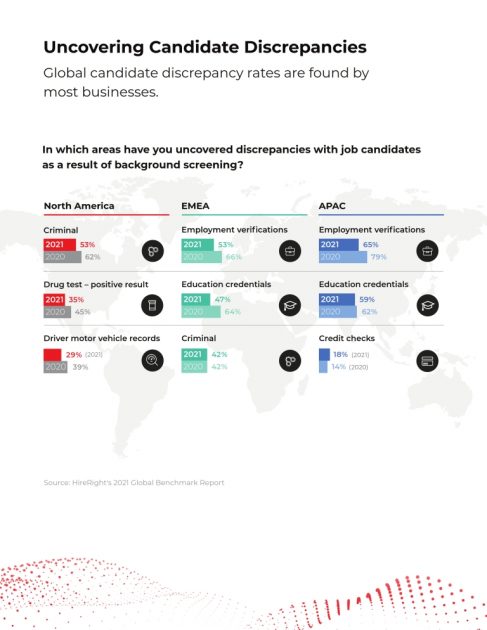 HireRight Holdings' clients are over 40,000 companies all over the world. In 2020, the platform processed data of more than 20 million people. Personnel matters are very important for any organization and that expands the issuer's potential target market. Lat's take a closer look at this aspect in the next section.
The market and competitors of HireRight Holdings
The issuer operates on the global fragmented market of job applicant background checks. As we mentioned before, personnel matters of checking the data specified in CVs and records of potential employees are critical for commercial and state organizations.
According to the research from Allied Market Research, this market may reach $5.1 billion in 2021 and is expected to be $7.6 billion by 2026. The average annual growth rate is 9.6%.
The company's key competitors are:
Sterling
Paycom
Ceridian
First Advantage
Financial performance
The company is filing for the IPO being loss-making, that's why we'll focus on analysing its revenue. HireRight Holdings' sales in 2020 were $540.22, a 16.57% decline relative to 2019. In the fourth quarter of 2020, a lot of clients booked access to the platform, that's why the positive effect on the revenue appeared only in 2021.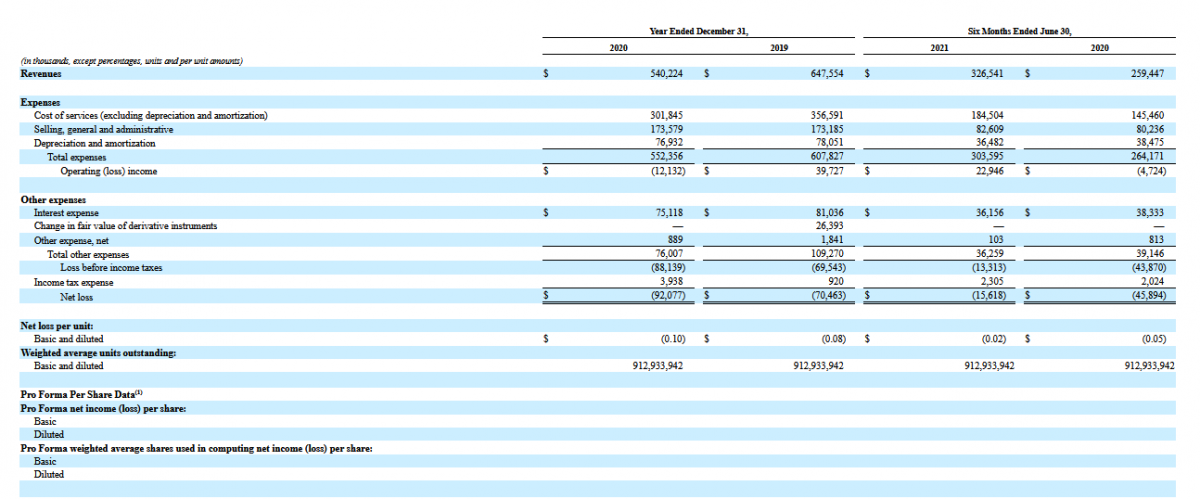 It can be easily seen in the data for the first 6 months of 2021. In this period, the company's revenue was $326.54 million, a 25.86% increase if compared with the same period of 2020. Over the last 12 months, sales were $607.31 million. If this growth pace continues, the company's revenue may reach $679.92 million by the end of 2021.
Although HireRight doesn't generate the net profit, its losses tend to reduce. The net loss in 2020 was $92.08 million, a 30.68% increase relative to 2019. However, in the first half of 2021, it dropped 65.96% down to $15.62USD.
HireRight Holdings has a rather heavy debt of $1.02 billion. Cash and cash equivalents on the company's balance sheet are $7.02 million.
Strong and weak sides of HireRight Holdings
It's time to highlight the risks and advantages of HireRight Holdings. I believe the company's strong sides are:
High target market potential.
The gross profit growth rate is higher than the market (25.8% vs 9.6%).
Diversified customer base.
HireRight Holdings' product is easily integrated into other companies' software thanks to an open API.
Positive business reputation in the industry.
Among investments risk, I would name:
Heavy debt.
The company is loss-making and doesn't pay dividends.
The revenue drop in 2020 relative to 2019.
IPO details and estimation of HireRight Holdings capitalization
During the IPO, HireRight Holdings is planning to sell 22.2 million common shares at the price of $21-24 per share. If shares are sold at the highest price in this range, the capitalization may be $1.79 billion.
The underwriters of the IPO are Roberts & Ryan Investments, Inc., R. Seelaus & Co., LLC, Penserra Securities LLC, SPC Capital Markets LLC, Citizens Capital Markets, Inc., Truist Securities, Inc., Stifel, Nicolaus & Company, Incorporated, Credit Suisse Securities (USA), KeyBanc Capital Markets Inc., Robert W. Baird & Co. Incorporated, William Blair & Company, L.L.C., RBC Capital Markets, LLC, Goldman Sachs & Co. LLC, Barclays Capital Inc., and Jefferies LLC.
To assess HireRight Holdings' potential capitalization, we use a multiplier, the Price-to-Sales ratio (P/S ratio). An average P/S value for the companies that develop similar platforms is 10. As a result, the company's capitalization may reach $6.07 billion (607.31*10), while the upside for its shares may be over 300%. The only thing that should worry investors is the debt of $1.02 billion. We should note that investments in HireRight Holdings might involve high risks.
Considering everything said above, we would recommend this company for short-term speculative investments but not more than 5% of your investment portfolio.
Invest in American stocks with RoboForex on favorable terms! Real shares can be traded on the R StocksTrader platform from $ 0.0045 per share, with a minimum trading fee of $ 0.5. You can also try your trading skills in the R StocksTrader platform on a demo account, just register on RoboForex and open a trading account.