Oncorus, a company that works on immunotherapeutical drugs to increase the efficacy of cancer treatment, carried out an IPO in the NASDAQ exchange on October 1st, 2020. Trades started on the next day, the qotations grew by 6% at once.
About the company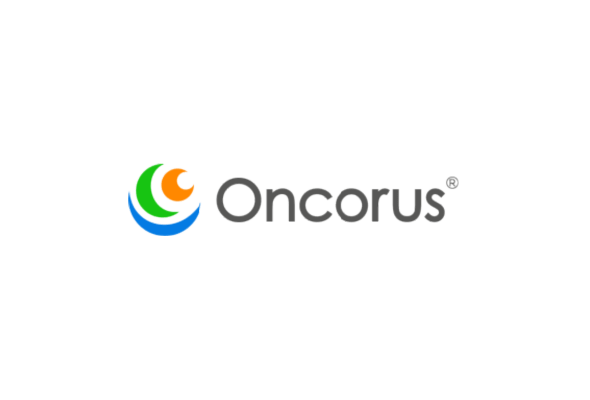 Oncorus was founded in 2015 in Cambridge, USA and employs just 51 people. Regardless of such a small team, the company aims high in the market of invention and commercial use of the viral therapy of cancer.
Oncorus boasts a rich patent portfolio: it has 30 US patents, 11 foreign patents, and over 100 applications for new ones. The company cyrrently has several products on various stages of testing. The products are meant for point attacks on cancer cells and the stimulation of immune system to make it suppress the deadly cells.
The leading drug of Oncorus is ONCR-177, introduced into a tumor. On its basis, Oncorus is designing a line of drugs below:

ONCR-177 is on phase 1 of clinical tests and will be presented to the Ministry of Healthcare in the second half of 2021. Further work on the drug might take another year. Thus, it will be complete in the second half of 2022. Clinical tests are carried out on patients with different types of tumors: in breasts, skin, etc. The unique feature of ONCR-177 is the presence of five immunostimulating transgenes.
On phase 2 of the trials, it is planned to split the patients into target groups. This will be done to receive new safety data, biomarkers, and clinical activity for further research. ONCR-177 will be used for pre-surgery stage of treatment; later on, it is planned to test the drug on patients on an early stage of cancer.
In Oncorus, they think that their methods may help those who failed to receive the permission for immunological therapy.
Main investors and partners
University of Pittsburg
According to the license agreement with the University, signed in 2015, Oncorus was licensed worldwide for three patent families in cancer treatment. It cost the company 3 million USD paid at once. In addition, they designed a reward system for the employees of Pittsburg University. It will become effective when the first drugs start to sell.
Biomaterials License Agreement
At the beginning of autumn-2016, the University and Oncorus signed a supplementary biomaterials agreement for the HSV-1 platform. The company got all the rights for commercial use up to derivatization.
Similar agreements with multilevel grant systems were sugned with the University of Washington and Ospedale San Raffaele, Fondazione Telethon, Northwestern, Trustees of Tufts College, NUTech Ventures.
During three rounds of financing, the company attracted 141.5 million USD. The largest round was the last one in 2019, when Oncorus got 76.5 million USD.
The general structure of ownership is in the table below:

Oncorus largest investors
MPM Capital is an investment company specializing in financing young companies tgat struggle with cancer. Apart from that, MPM Capital partly finances research in immunology and neurobiology.
UBS Oncology Impact Fund is a departmen of UBS, a leading asset management company and the leader of Swiss banking sector. UBS is known for intense diversification of its investments, so its trust in Oncorus is a sort of a quality mark.
Deerfield Management Company, LP. It specializes in structural financing of biotech companies in the spheres of oncology and immunology. It also sponsores the hedge fund of the company's employees.
To a smaller extent, the company was supported by QUAD Investment Management, Shinhan, Sphera Funds, Surveyor Capital, SV Investment Corp., UBS Oncology Impact Fund, UTC Investments, Cowen Healthcare Investments, Deerfield Management, Excelyrate Capital Fosun Industrial, IMM Investment, MPM Capital, Perceptive Advisors, Arkin Bio-Ventures, Astellas Venture Management, Bristol-Myers Squibb, and Cathay Fortune Capital.
Principal competitors and market prospects
The Oncorus capitalization is more than $360M. The company's principal competitors are already existing marketeers, such as Regeneron Pharmaceuticals, Replimune Group, ZIOPHARM Oncology, and Gritstone Oncology. They have already started selling their medications with some other products being clinically trialed on the same stage as Oncorus.
Let's take the P/Cash (Price/Cash Flow) ratio for comparison, which is the ratio used to compare a company's market value to its cash flow. Other indicators can't be used because a lot of companies simply don't have any cash flows.
If we exclude from our comparison Regeneron Pharmaceuticals, the most well-established company, then the average value of this ratio is 2.6, which is by 23% more than Oncorus. As a result, the company has no room for growth in this coefficient but in the case of the price decline by more than 25% there will be an upside against its competitors.
The global market of cancer immunotherapy is expected to reach $126.9B by 2026 with the annual average growth rate at 9.6%. The solid tumor sector has more interesting prospects, which may reach $424.6B by 2027 with the annual average growth rate at 15%. The metastatic cancer treatment market is anticipated to be $98.24B by 2025.
Therefore, the global market for the company's products will reach $650B by 2027 with the annual average growth rate at more than 10%. Even if the company's share of the market is 5%, its profit will be $32B over 7 years. In this case, the company's market value may be $6.5B, hence the upside growth by 18 times!
Oncorus financial performance
Oncorus has no earnings, that's why the net loss will increase until the company starts selling its products. The running balance on its accounts will be enough to finance spending until 2023. At this time, all medications are expected to pass all major stages of clinical trials.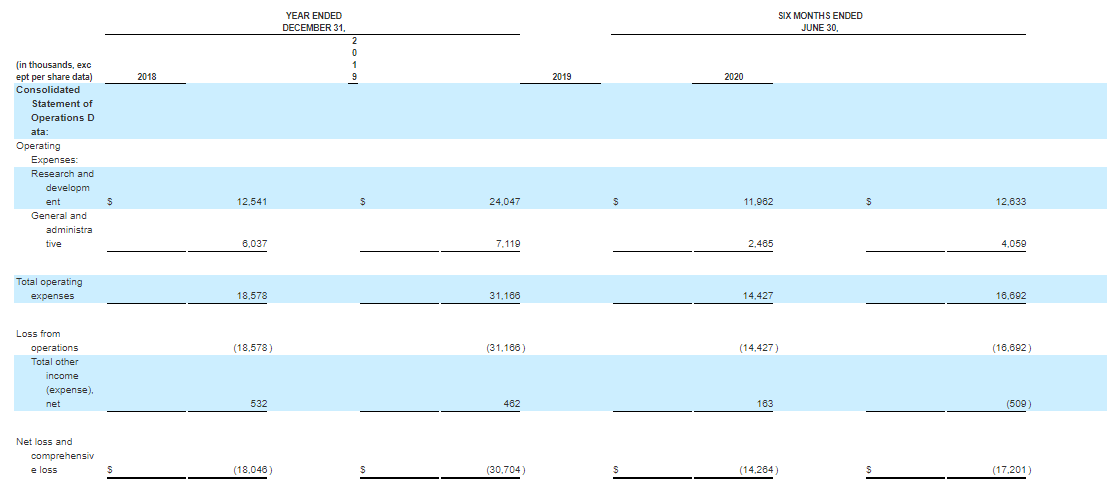 Oncorus IPO details
Oncorus held an IPO on the NASDAQ exchange on October 1st, 2020, ticker symbol ONCR. Public trading started with the company's shares started on the following trading day. The stock was placed at $15.5 per share with the total number of shares being 5.8M.
The IPO resulted in $93M. The company will spend this money on financing its product development. The bulk of this amount, $32M, will go to ONCR-177. Synthetic platforms will receive $14M and another $18M will be spent on the expansion of production. The remaining money will go to re-capitalization.
Underwriters of the Oncorus IPO were:
Jefferies LLC;
Evercore Group LLC;
Piper Sandler&Co.
Closing thoughts
Oncorus is into advanced development of mediations to treat different types of cancer by pushing them IV and injecting into tumors. In the process of three stages of financing by famous institutional investors, Oncorus received $141.5M, which says a lot about the expert community's faith in the company's medications. Investors specialize in the biotechnological sector and are considered top experts in this field.
The company has a huge market in front of it – different segments of cancerous disease treatment worth $650B. it creates an 18-time growth upside of the company's capitalization over a period from 5 to 7 years.
The weakness is a lot of competitors with their medications being on the same stage of clinical trials as Oncorus'.
As a result, investments in this company may be quite interesting but not more than 2-3% of your capital. This company is some kind of a "wild card" that may generate large profits to forward-looking investors.
Invest in American stocks with RoboForex on favorable terms! Real shares can be traded on the R Trader platform from $ 0.0045 per share, with a minimum trading fee of $ 0.25. You can also try your trading skills in the R Trader platform on a demo account, just register on RoboForex.com and open a trading account.
---